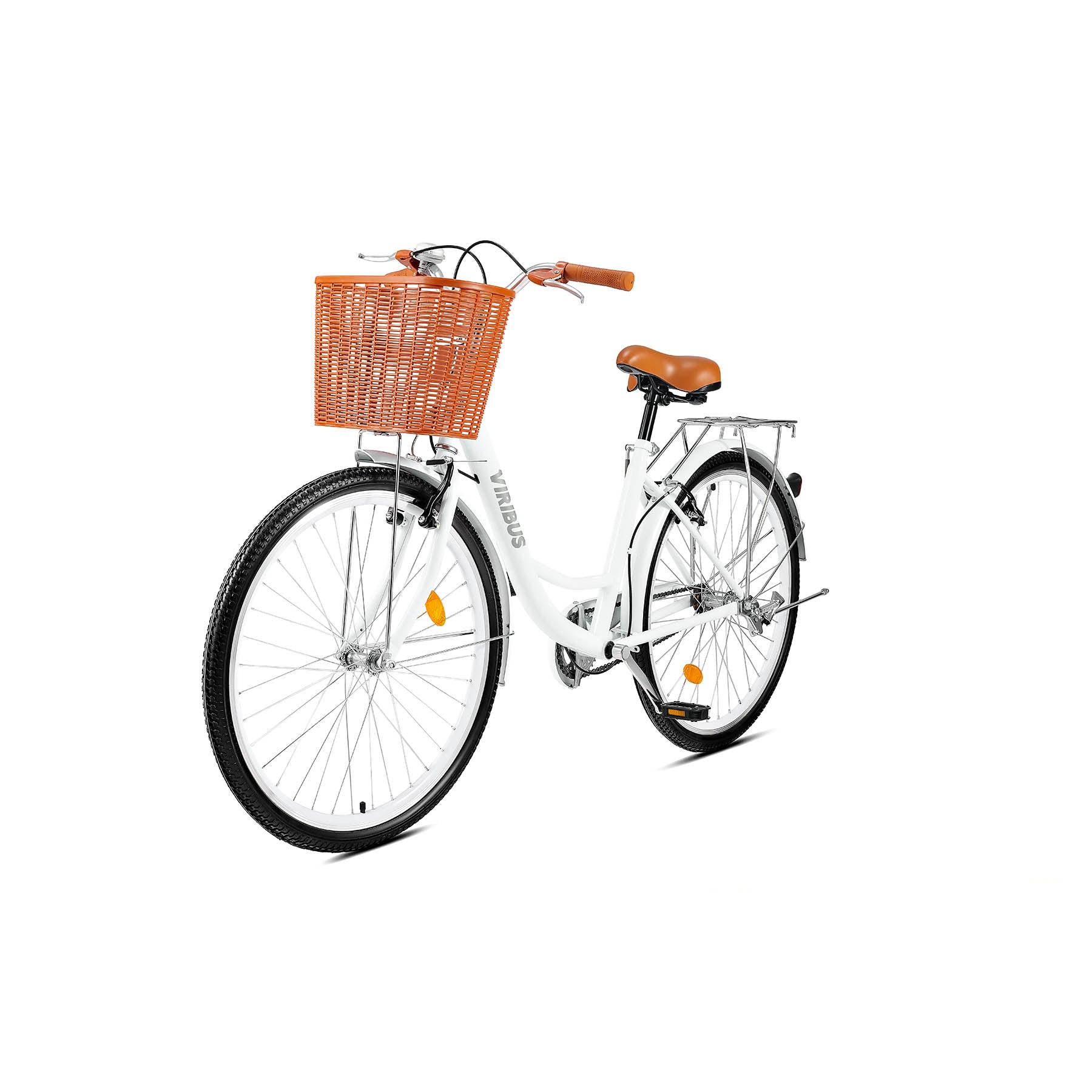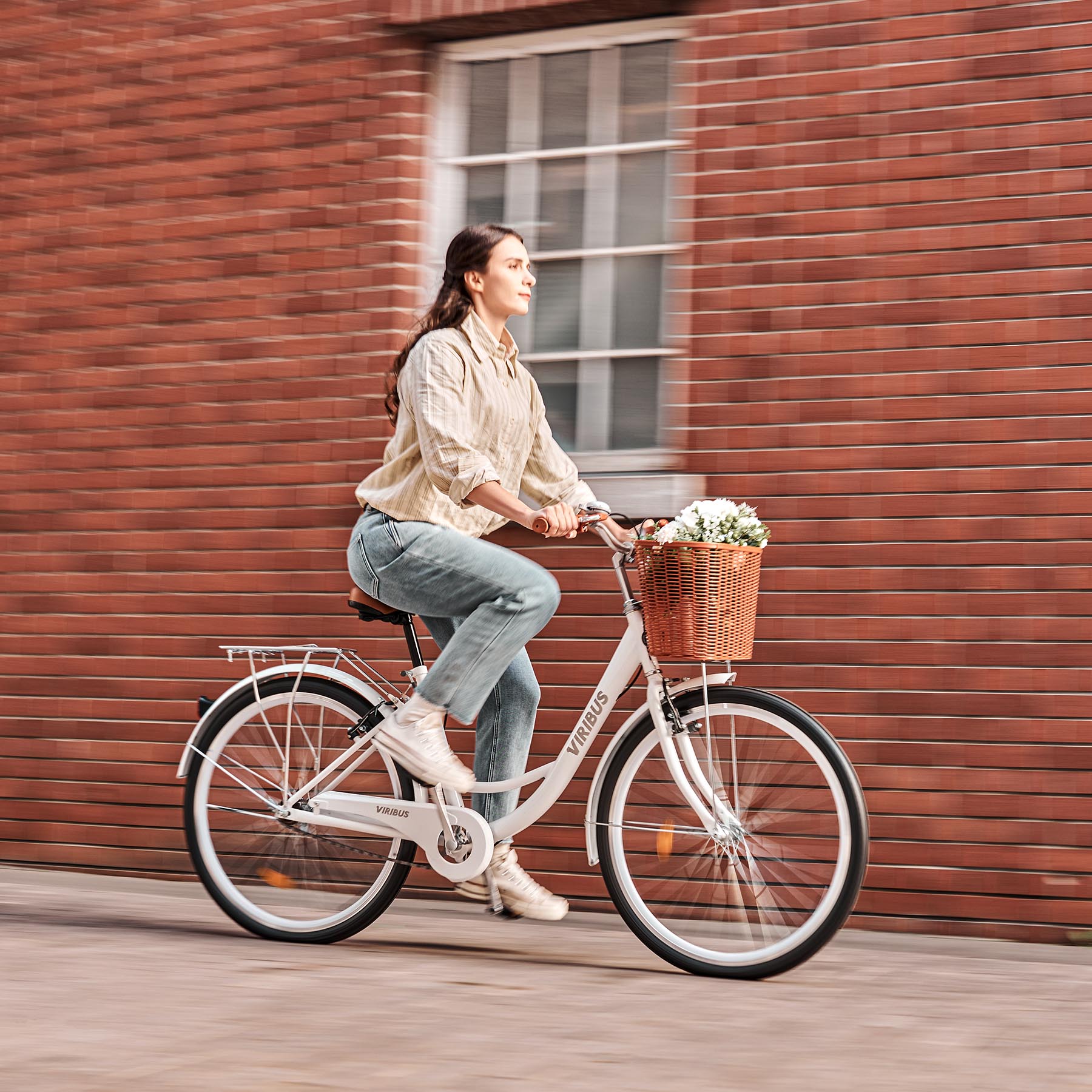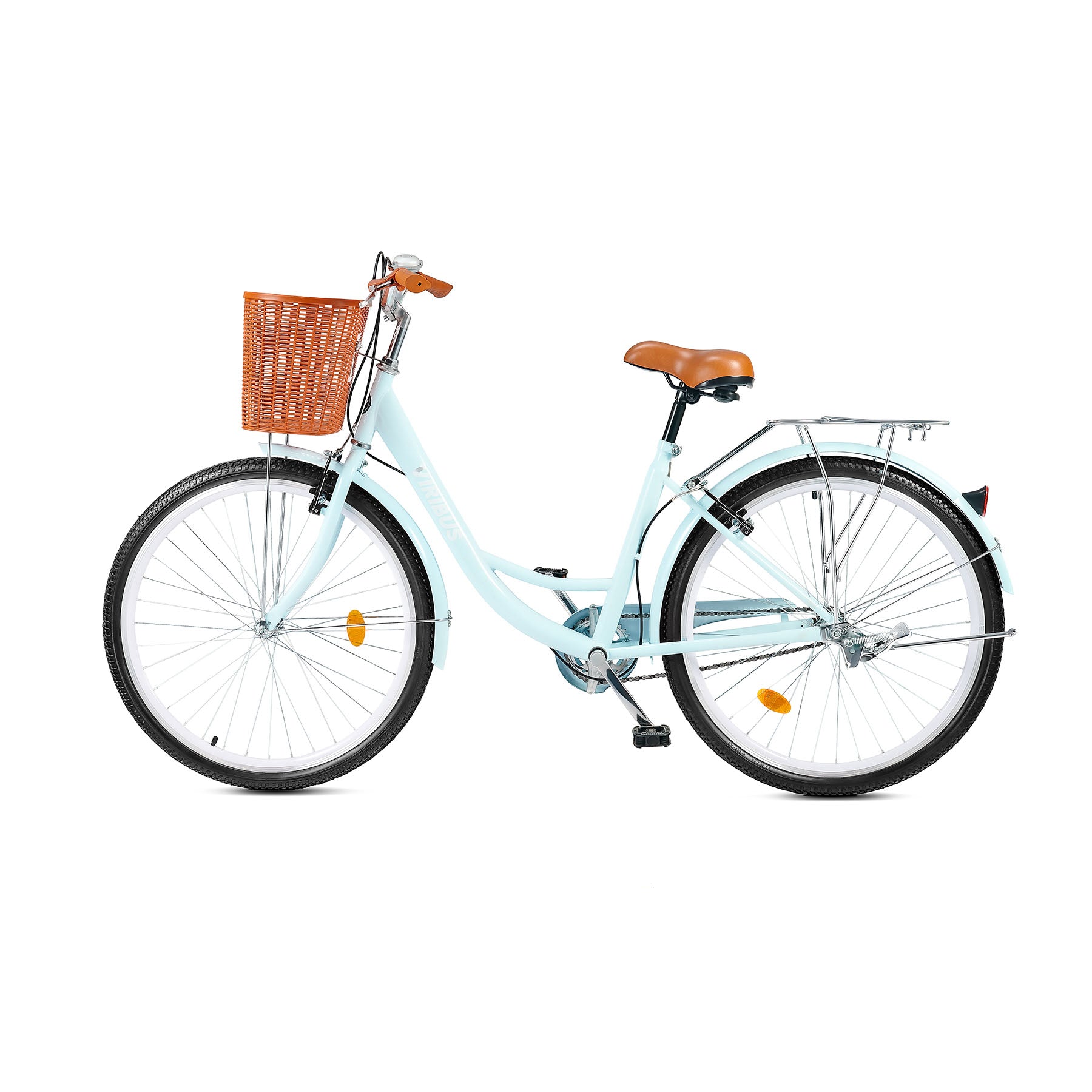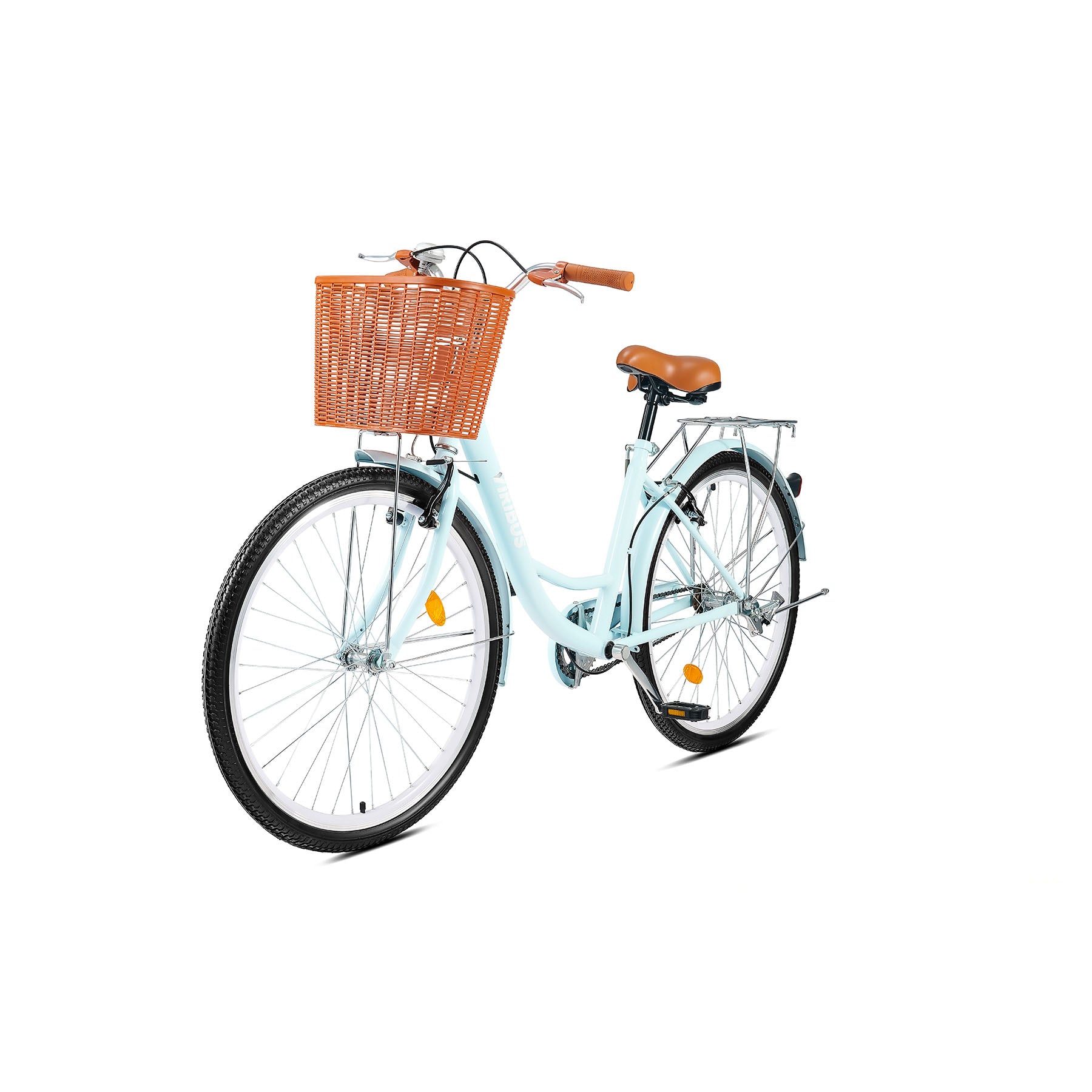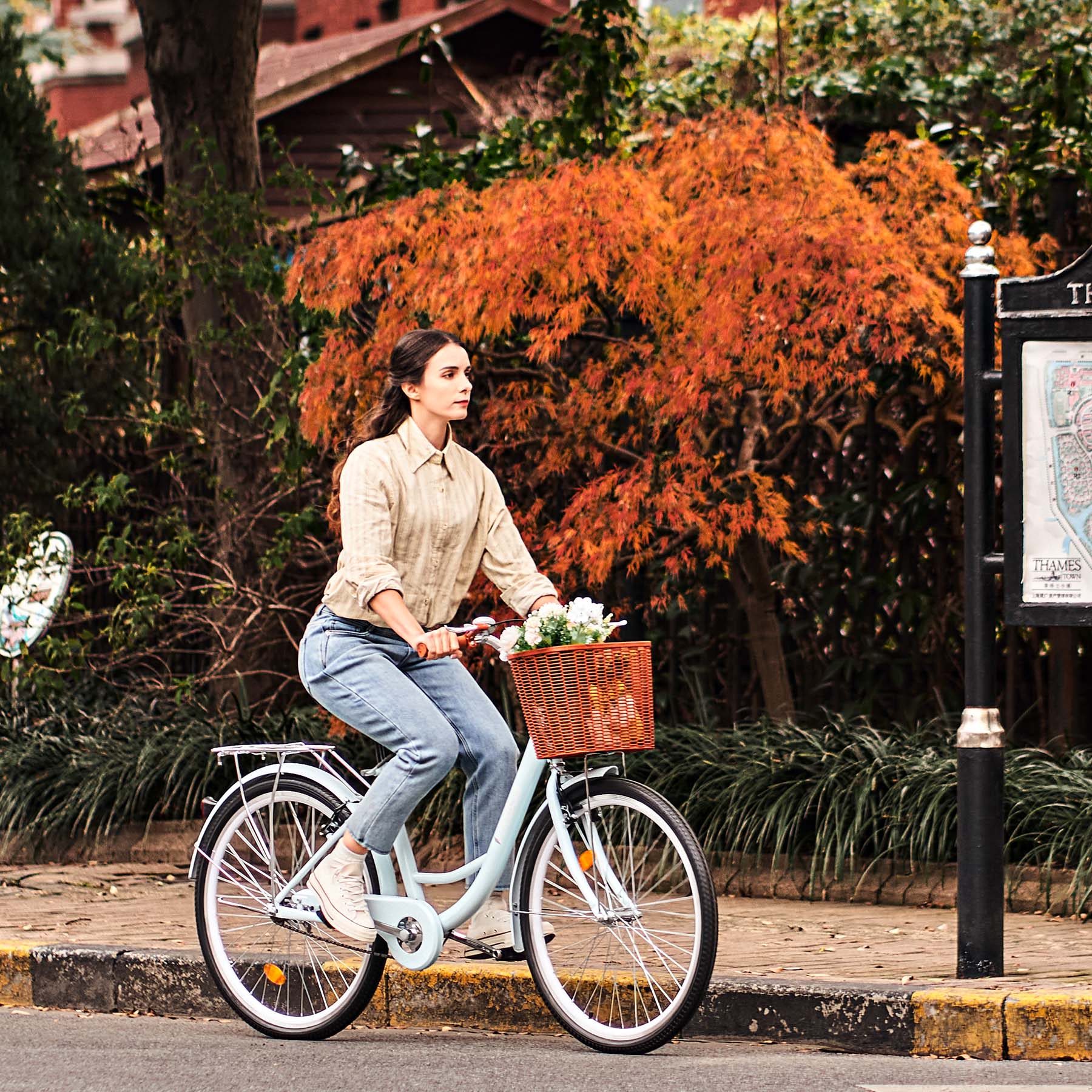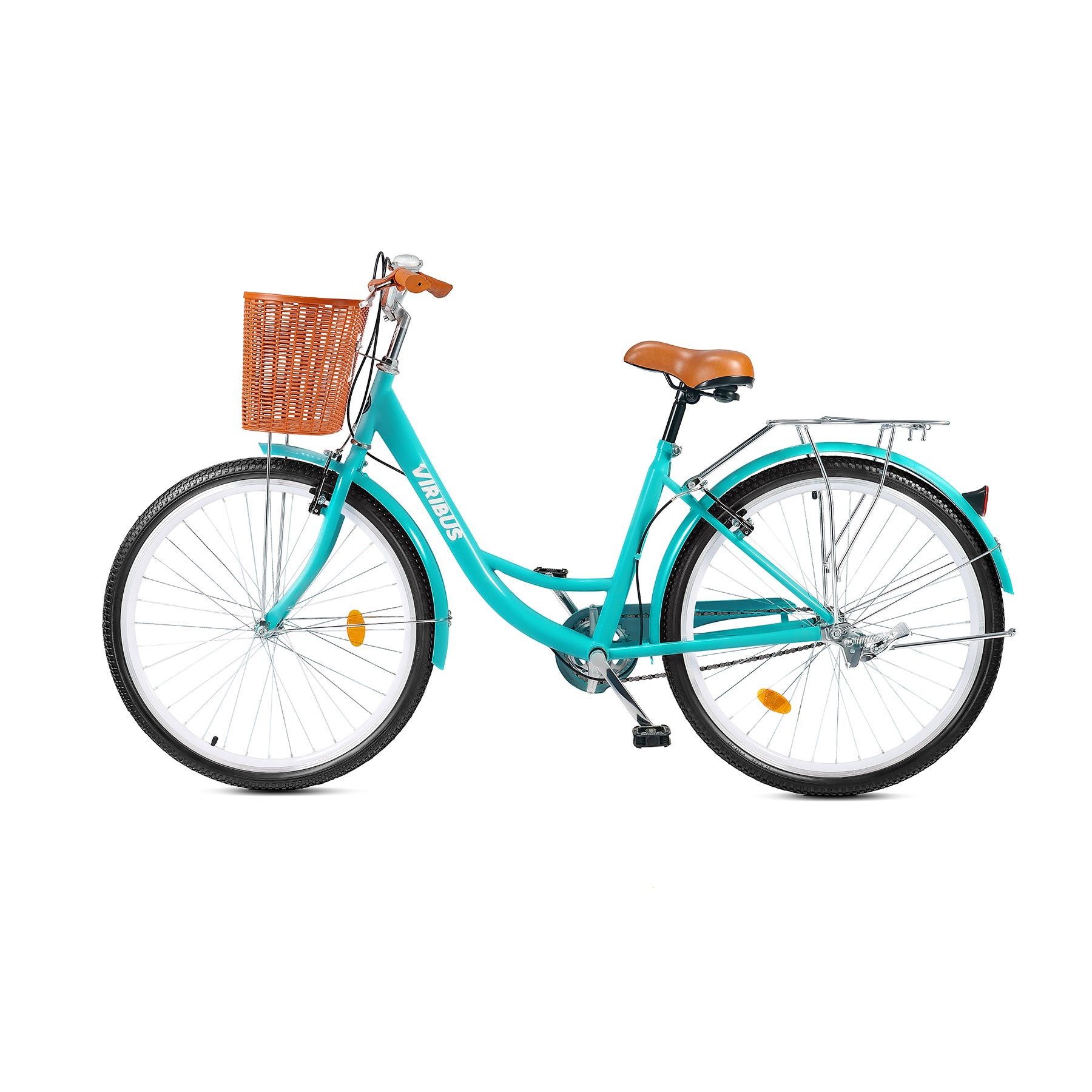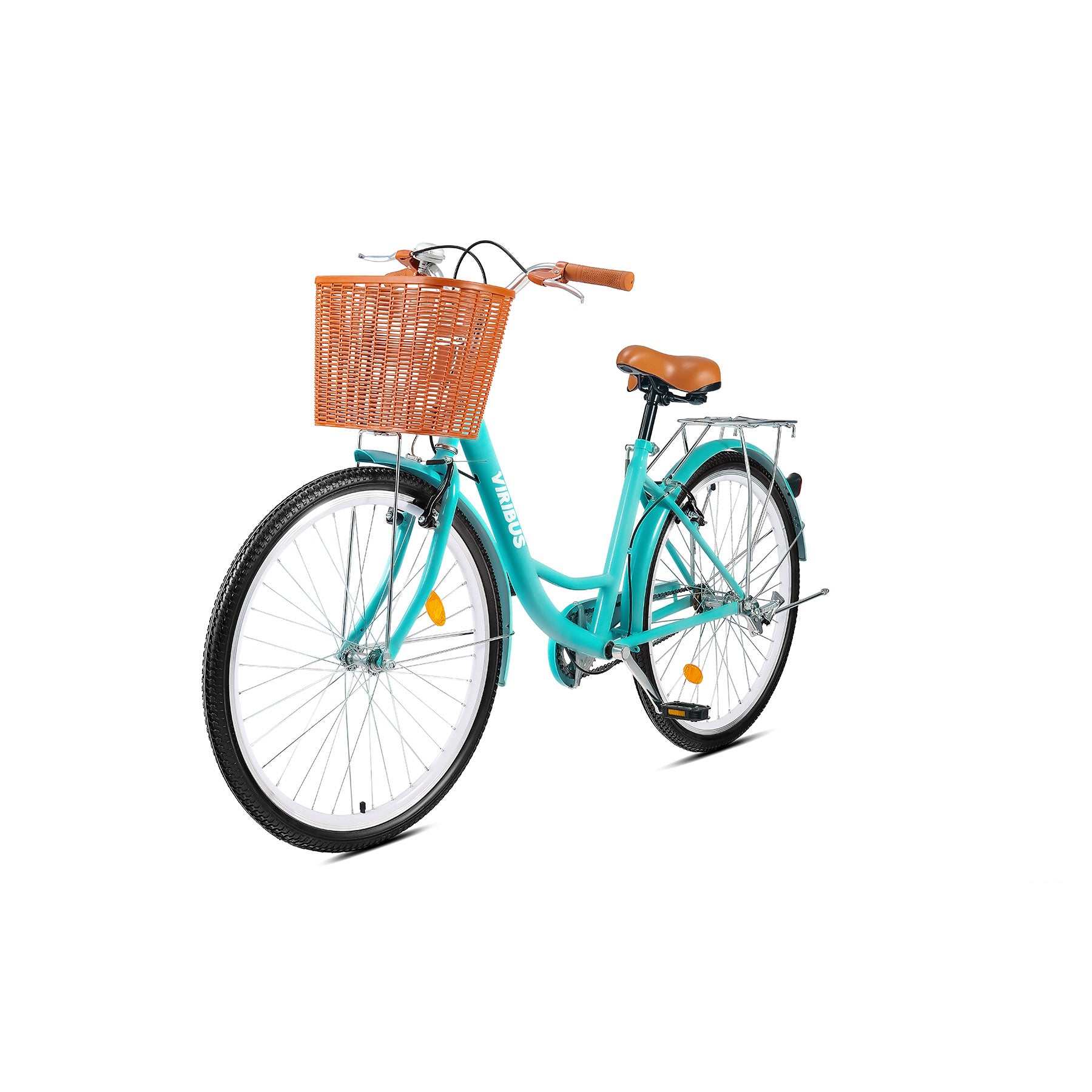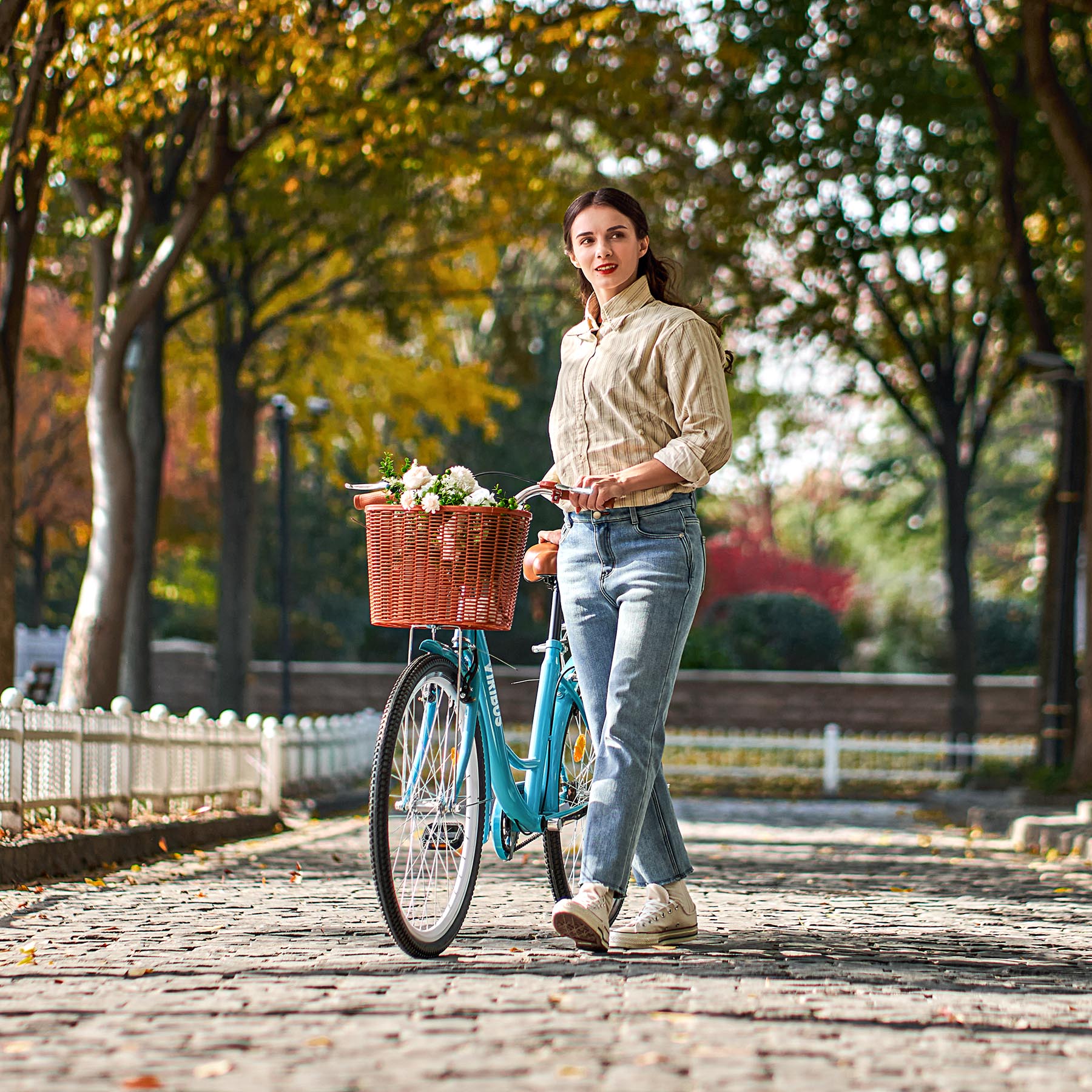 Womens Step Through Bikes, Defective
---
Free Shipping If items are in stock, we'll ship within 2 business days
GET OUT THERE! 
This women's bike by Viribus is the perfect way to travel in style and safety; it has a combination of a retro look inspired by comfort bikes and modern features, making it a unique beach & city cruiser bicycle that stands out from the crowd.
Write content to help your customers to better understand your products or policies.
Write content to help your customers to better understand your products or policies.
Step Through Bikes Specifications
Rear Derailleur
Single speed
Recommended Rider Heights
5'2'' to 5'7''
Stem
Aluminum alloy 4-bolt Threadless
Handlebars
Aluminum alloy 570mm wide x 30mm rise
Pedals
Low-Profile platform, reinforced nylon resin, 9/16''
Grips
Stylish faux leather handlebar'
Saddle
Faux leather seat cushion
Step Through Bikes size
5'3"-5'11"
What' the Recommended Rider Height?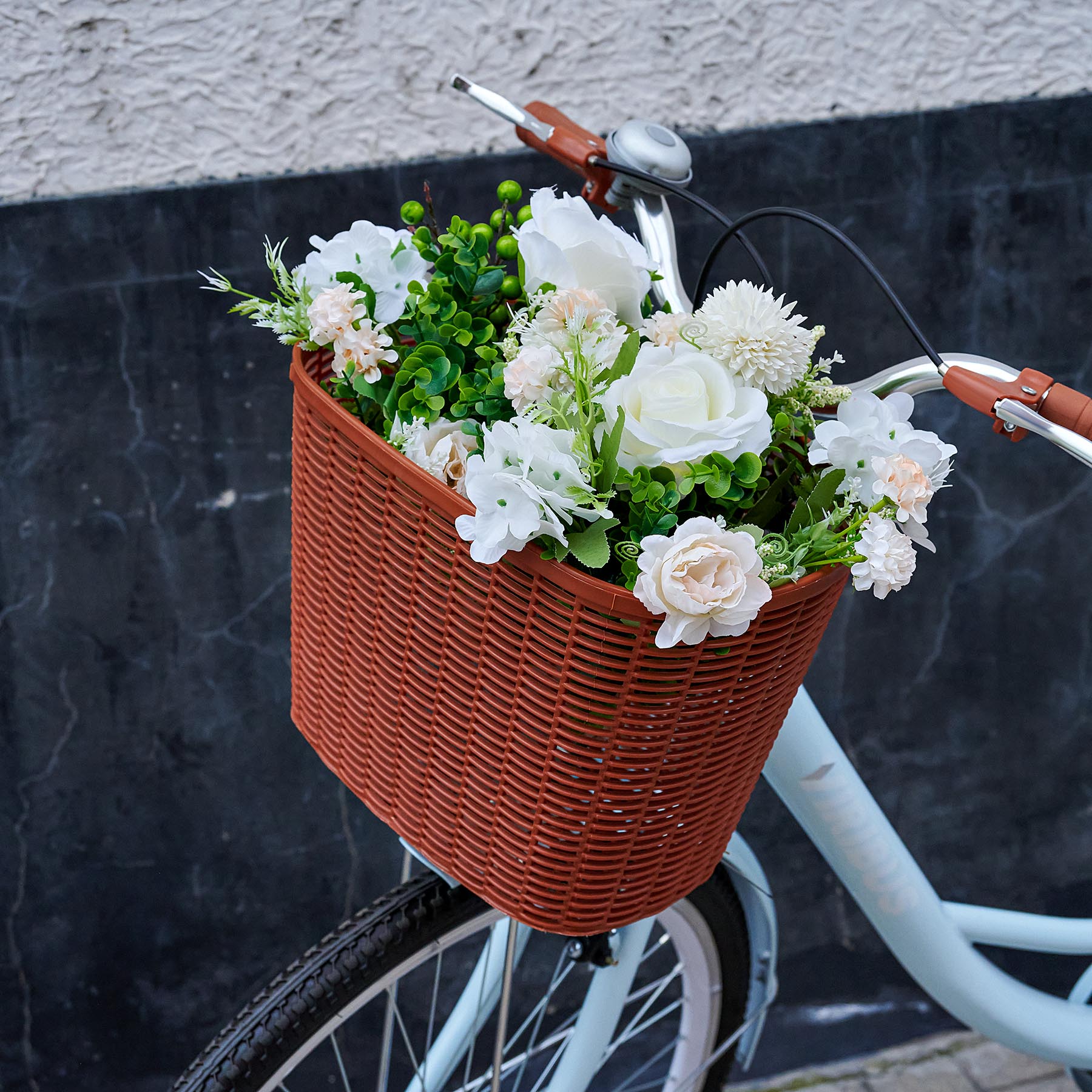 Front & Rear Storage
The reinforced rear rack and front basket make carrying your pets or shopping trips a breeze.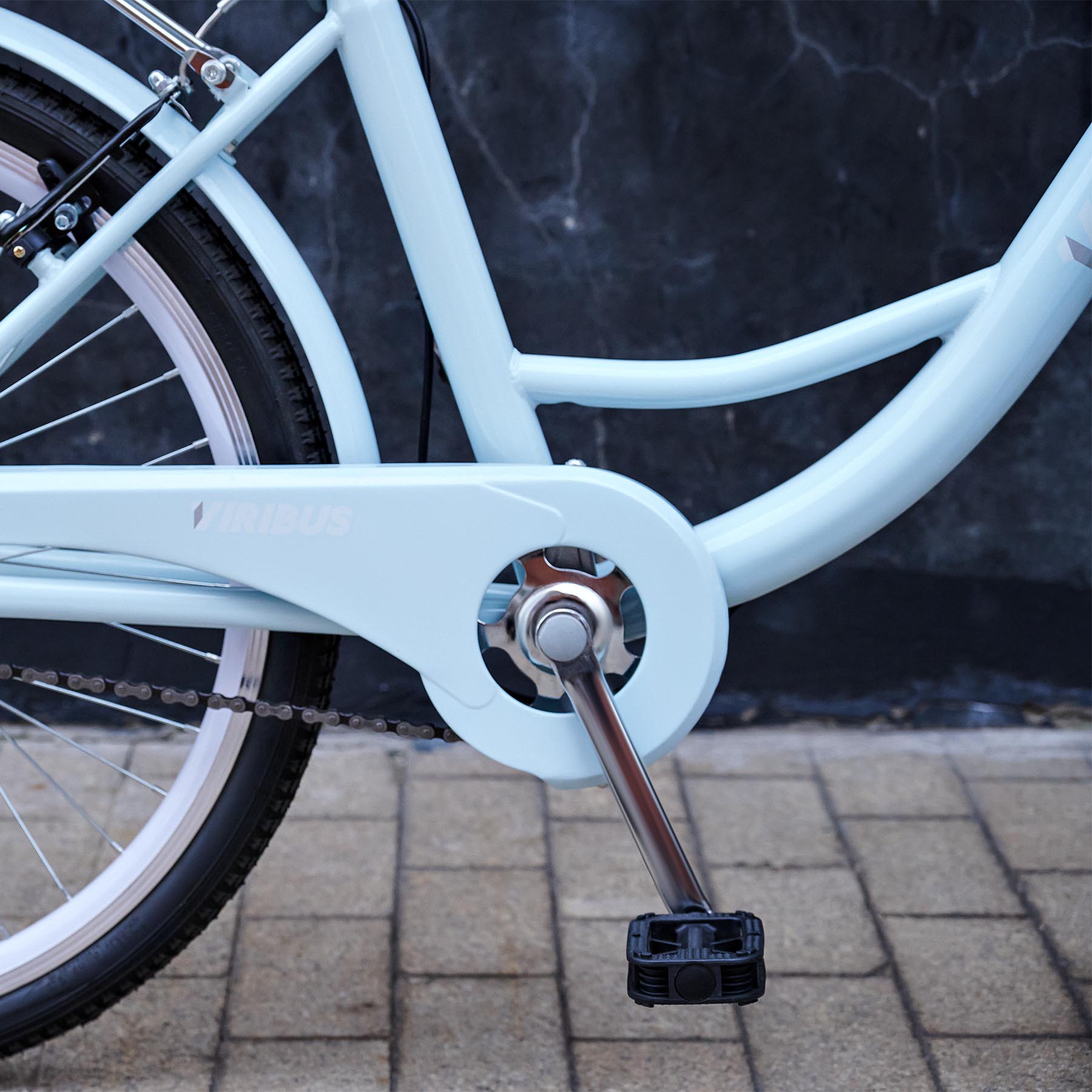 Step-Through Frame
The carbon steel frame combined with a step-through design offers a comfy riding experience.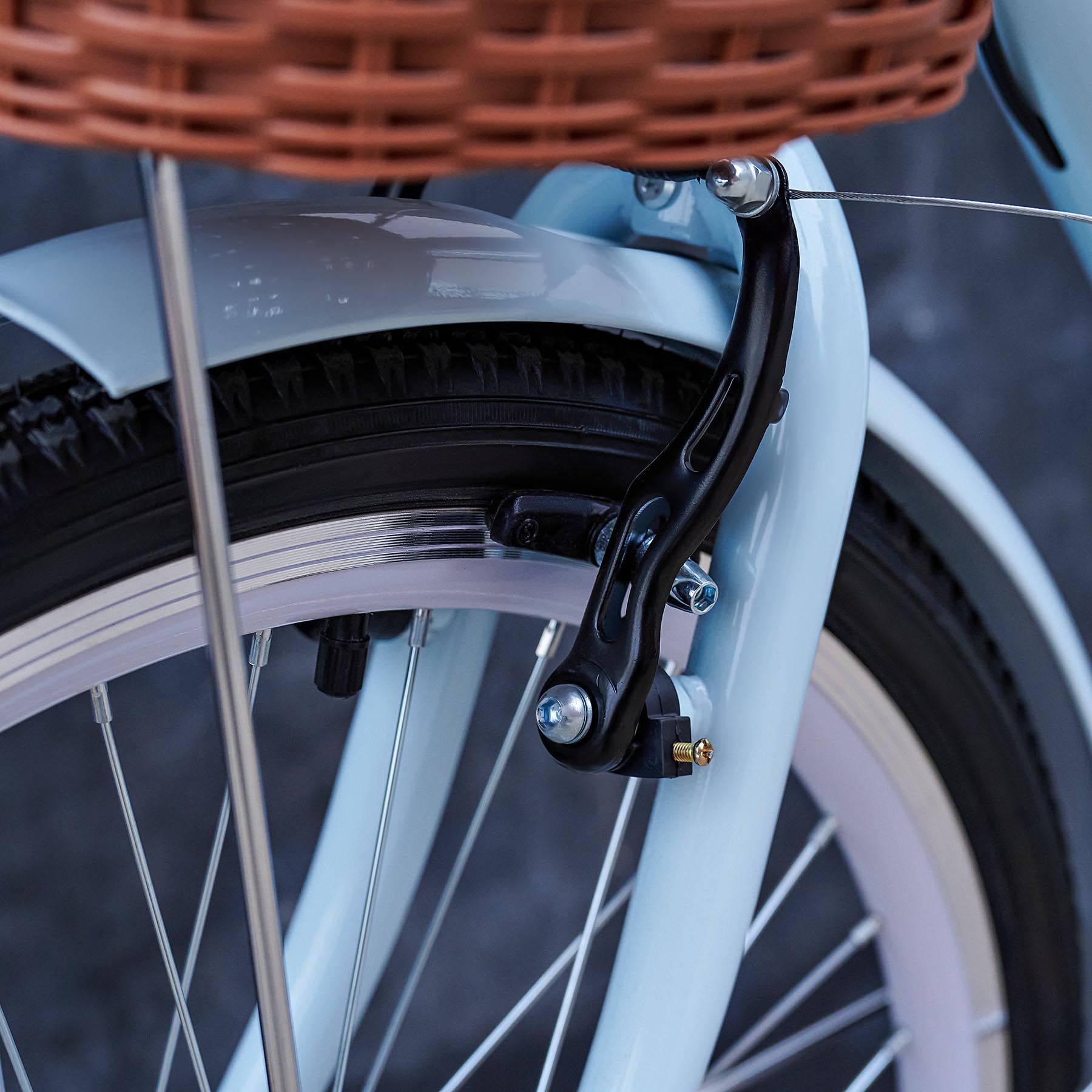 Dual V-Brakes
Whatever comes your way, the sturdy and compact V-brakes front and rear keep you in complete control uphill or down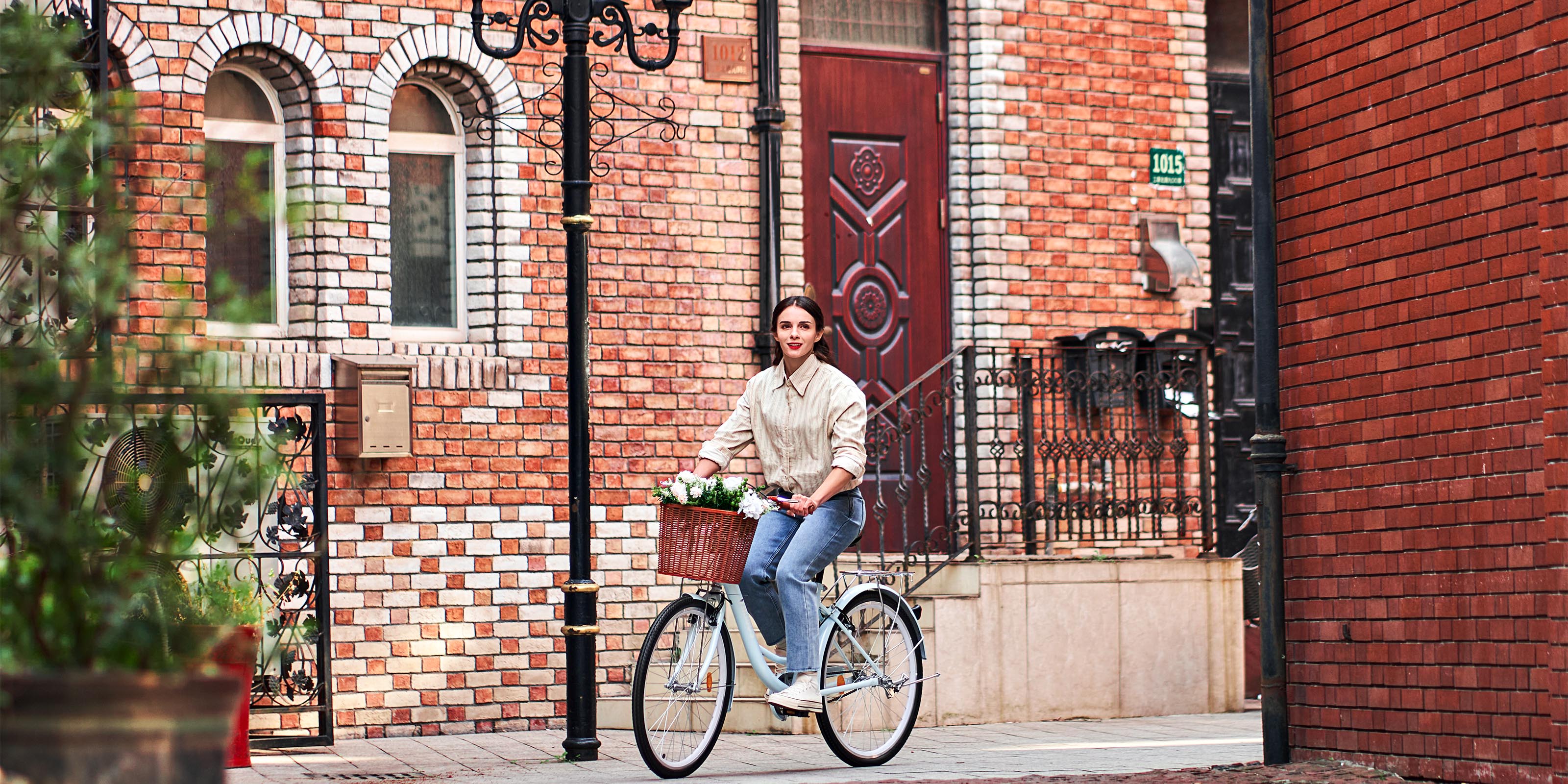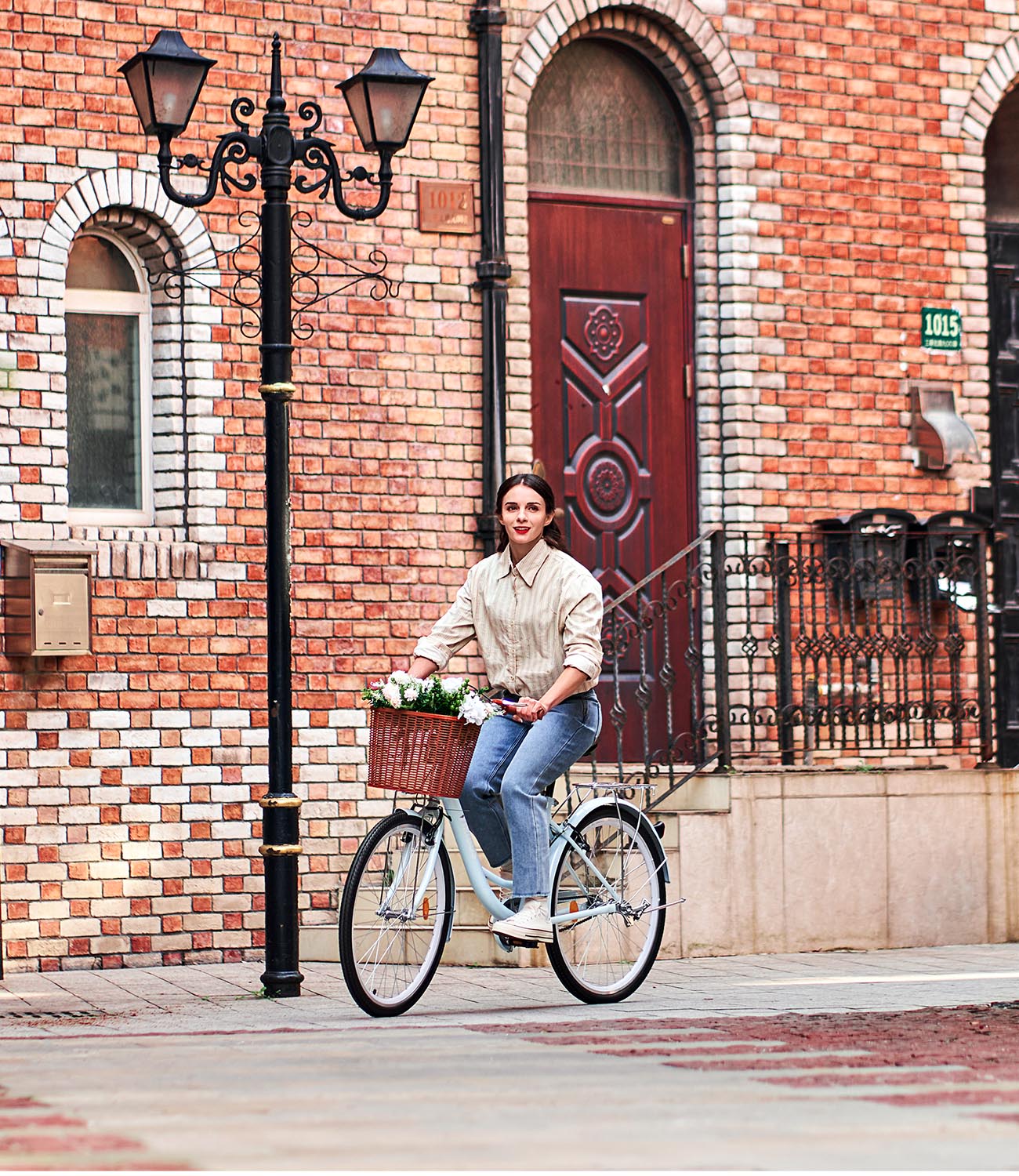 Make Your Goals Achievable and Ecstatic
The smoothest ride you'll ever have is waiting for you. Are you up for it?
''Stained'' Frame Bike
The bike has been shipped and in storage for a long time, and this year's hot weather has caused grease from the tires to get on the frame, and leave yellow tire stains. This can impact the overall look of the bike, but it does not affect use and the quality is still reliable.
How to fix it?
Fully functional despite minor cosmetic imperfections on its frame.
You can cover them with spray paint or stickers.
Feel free to reach out!
Got any questions? We're here for you!
This product has no reviews yet.