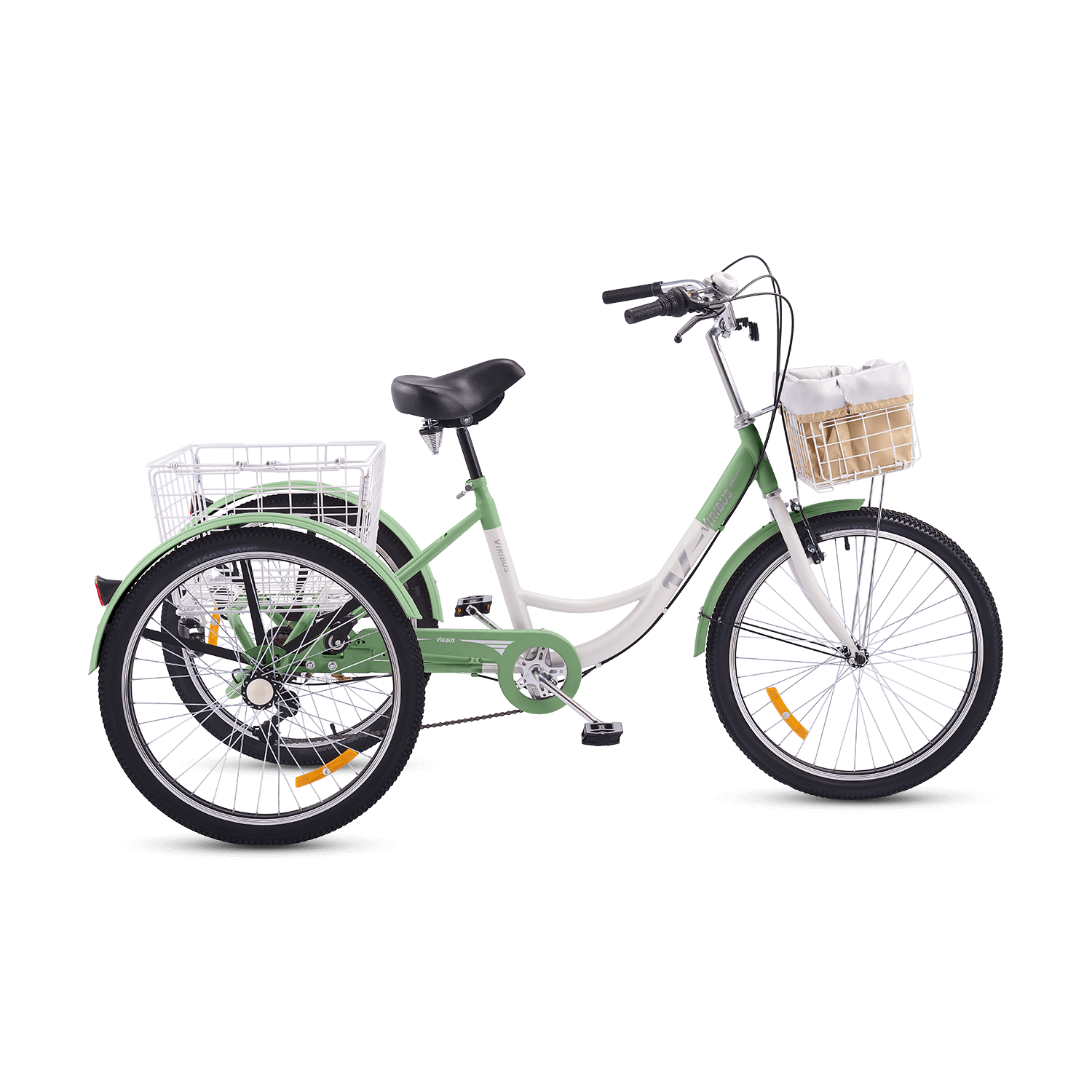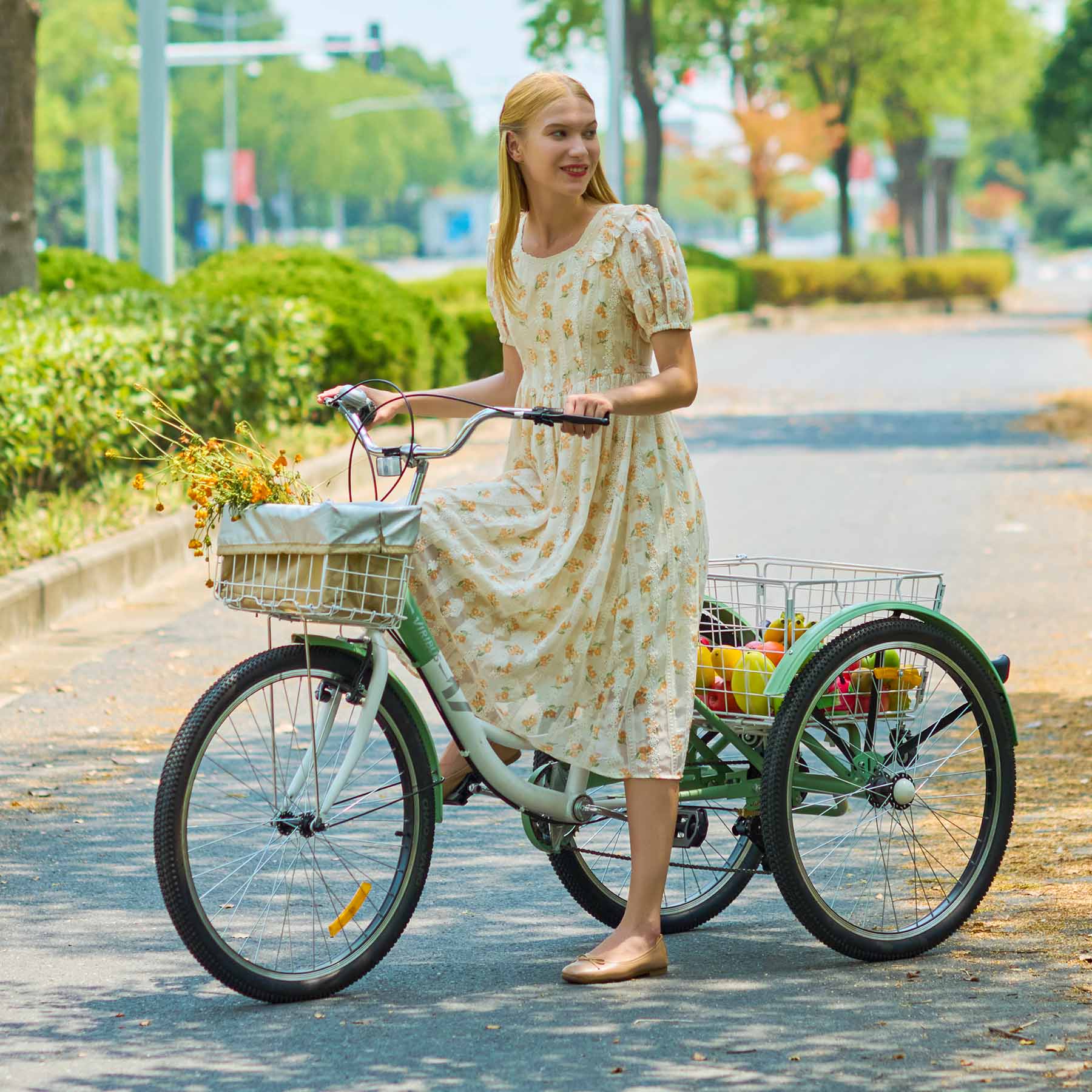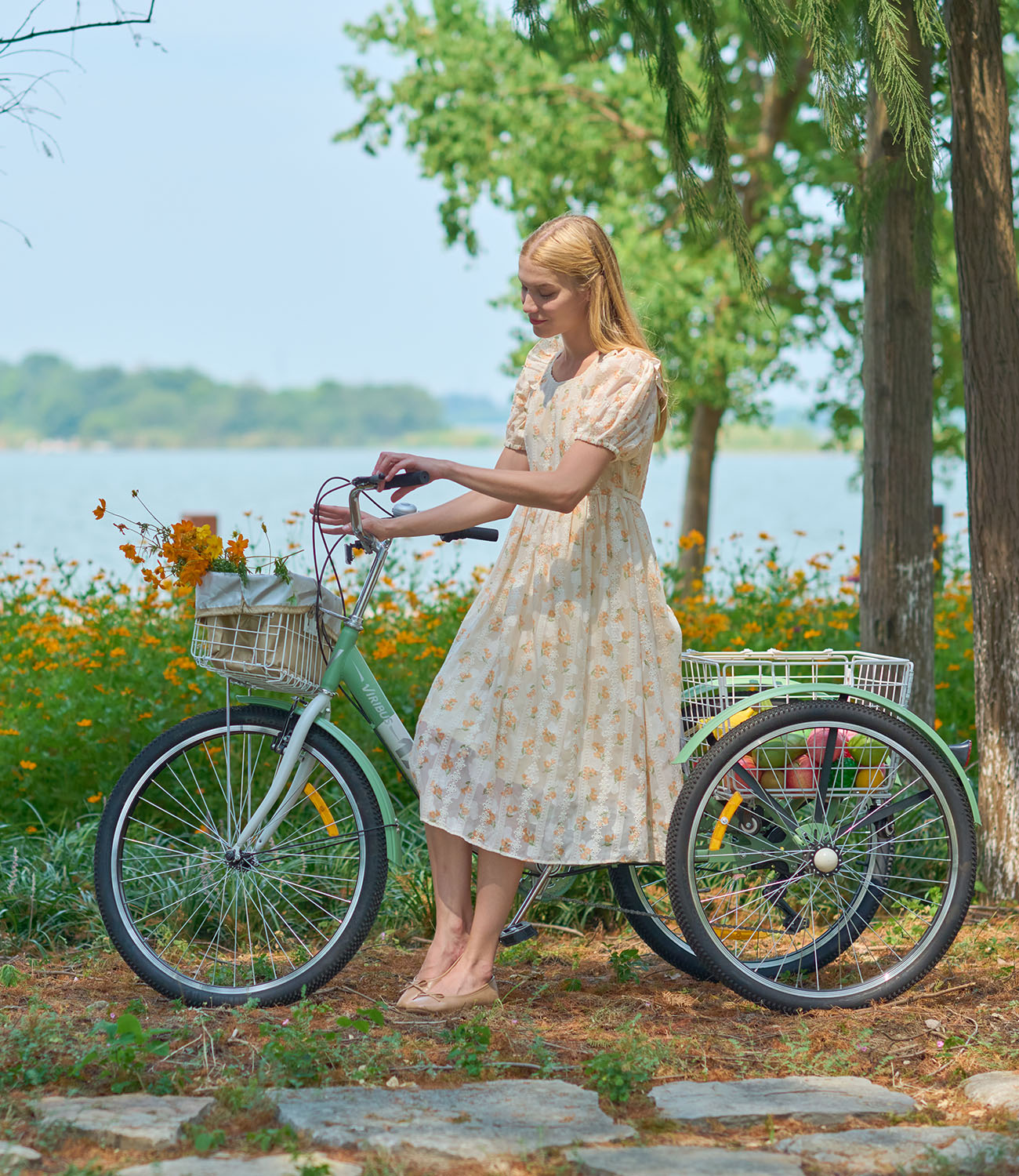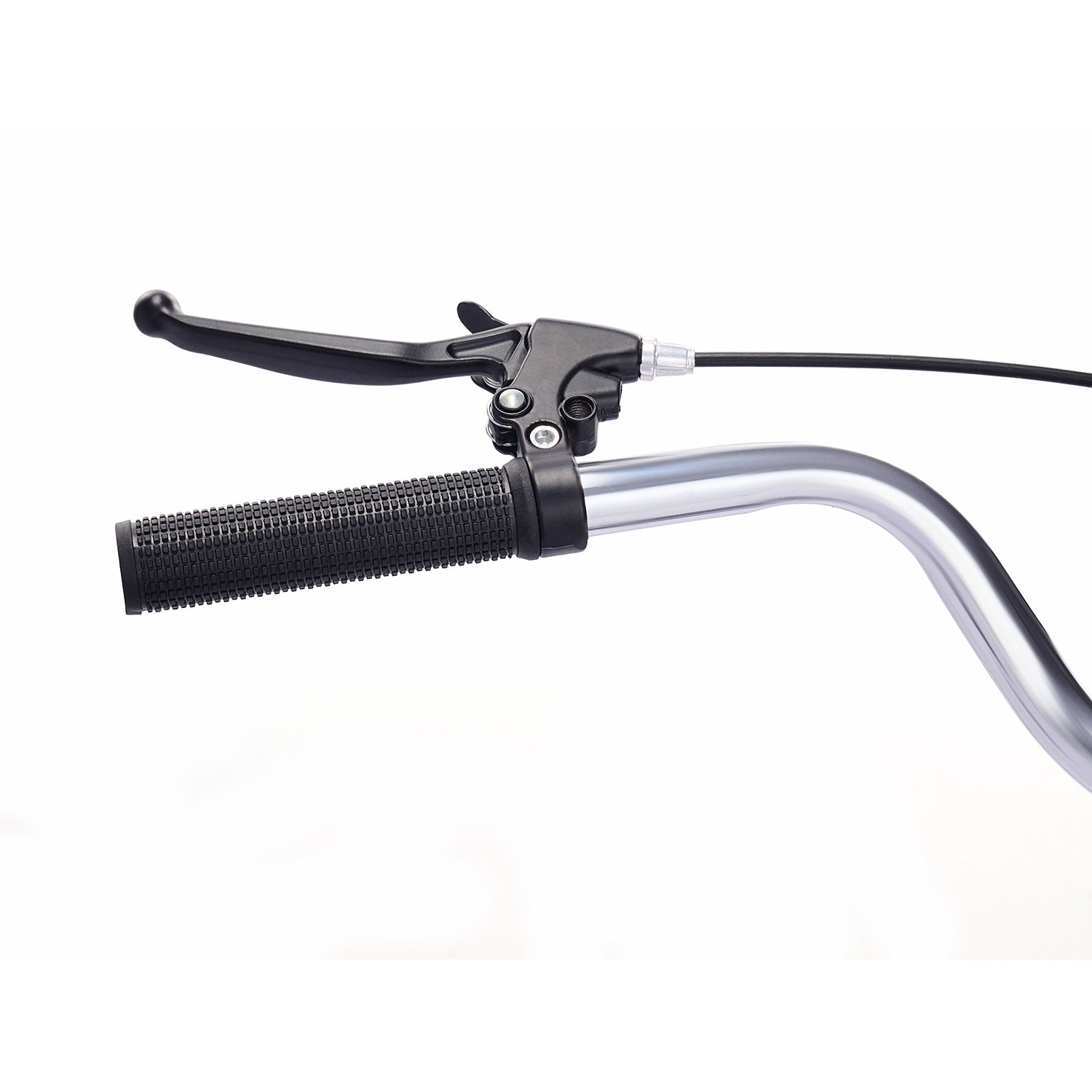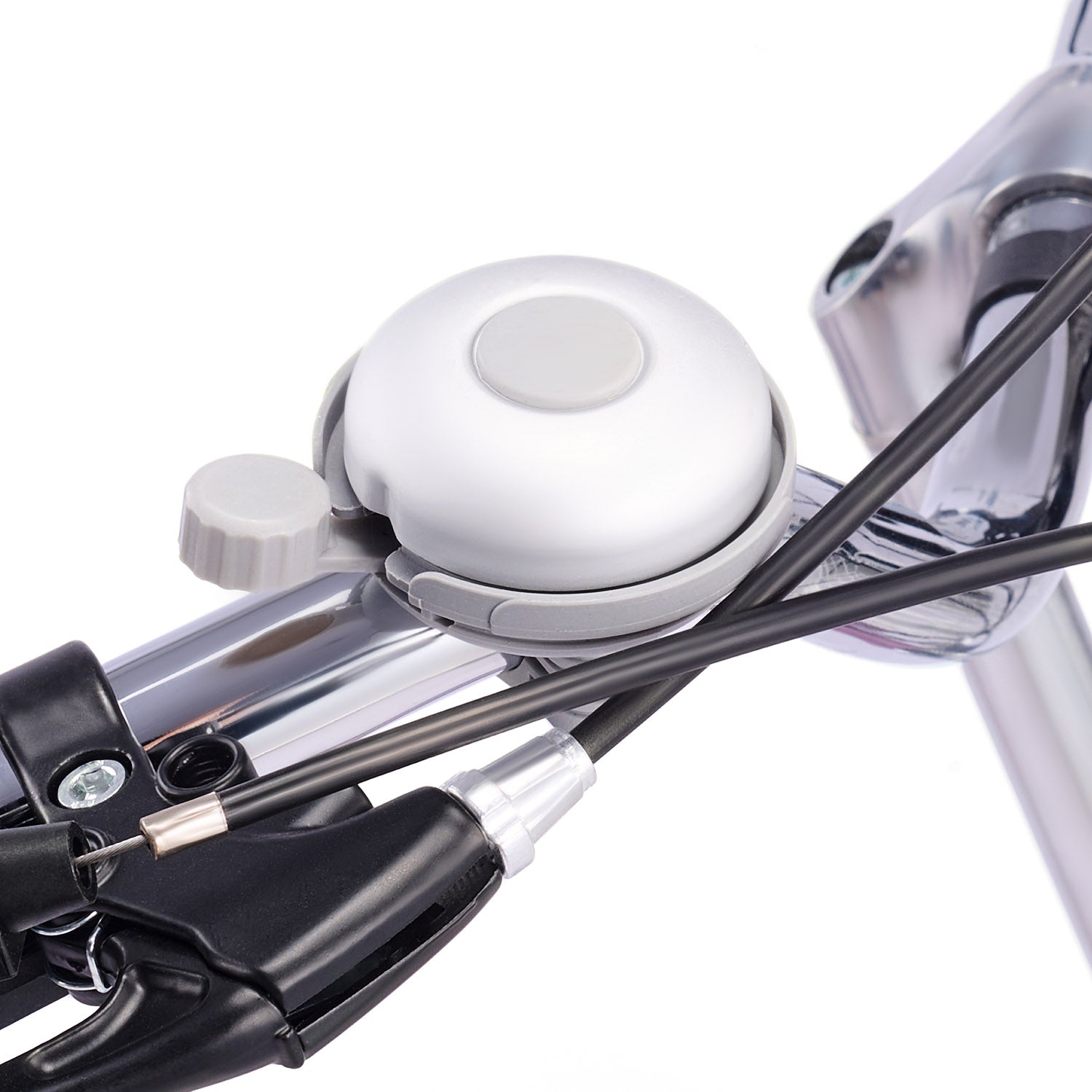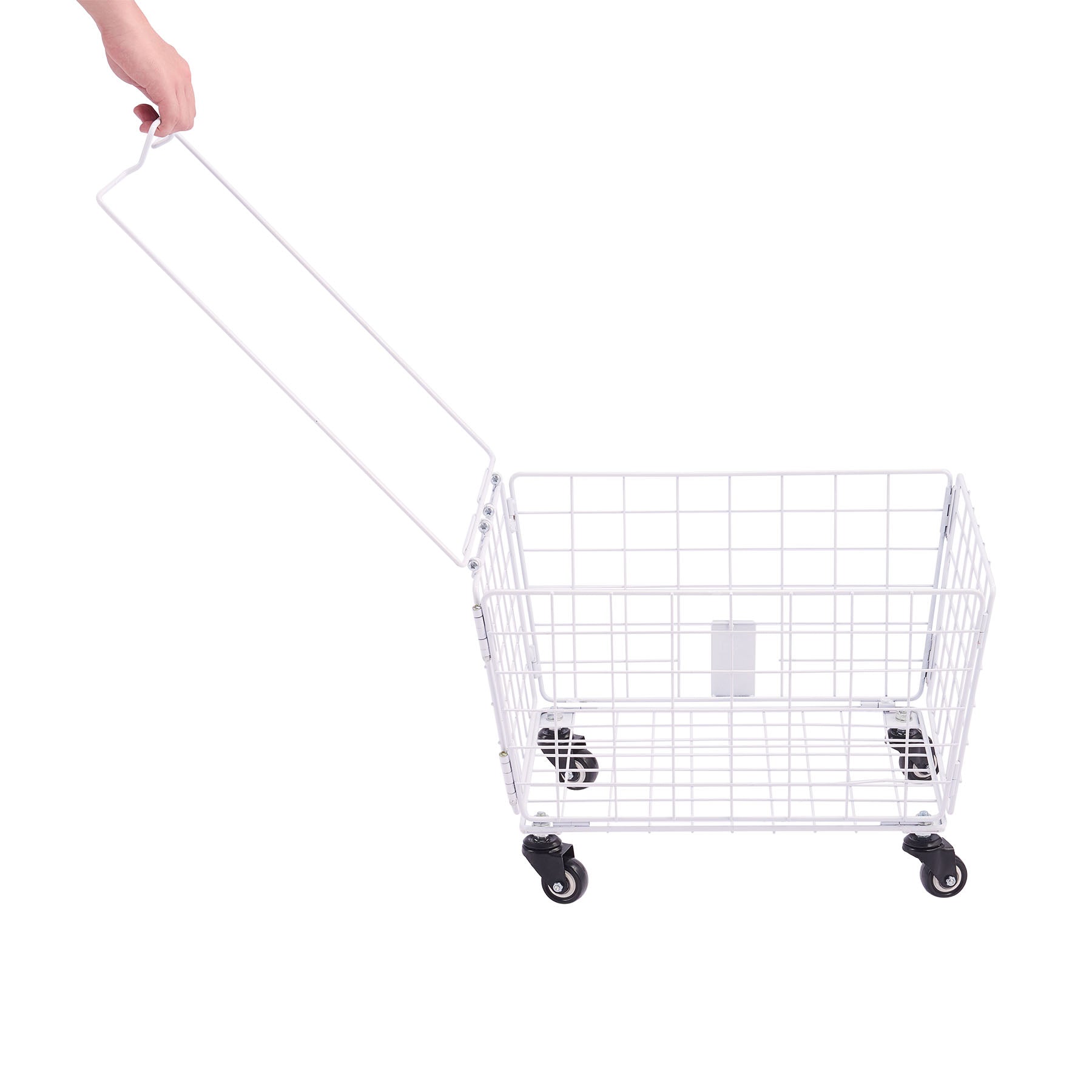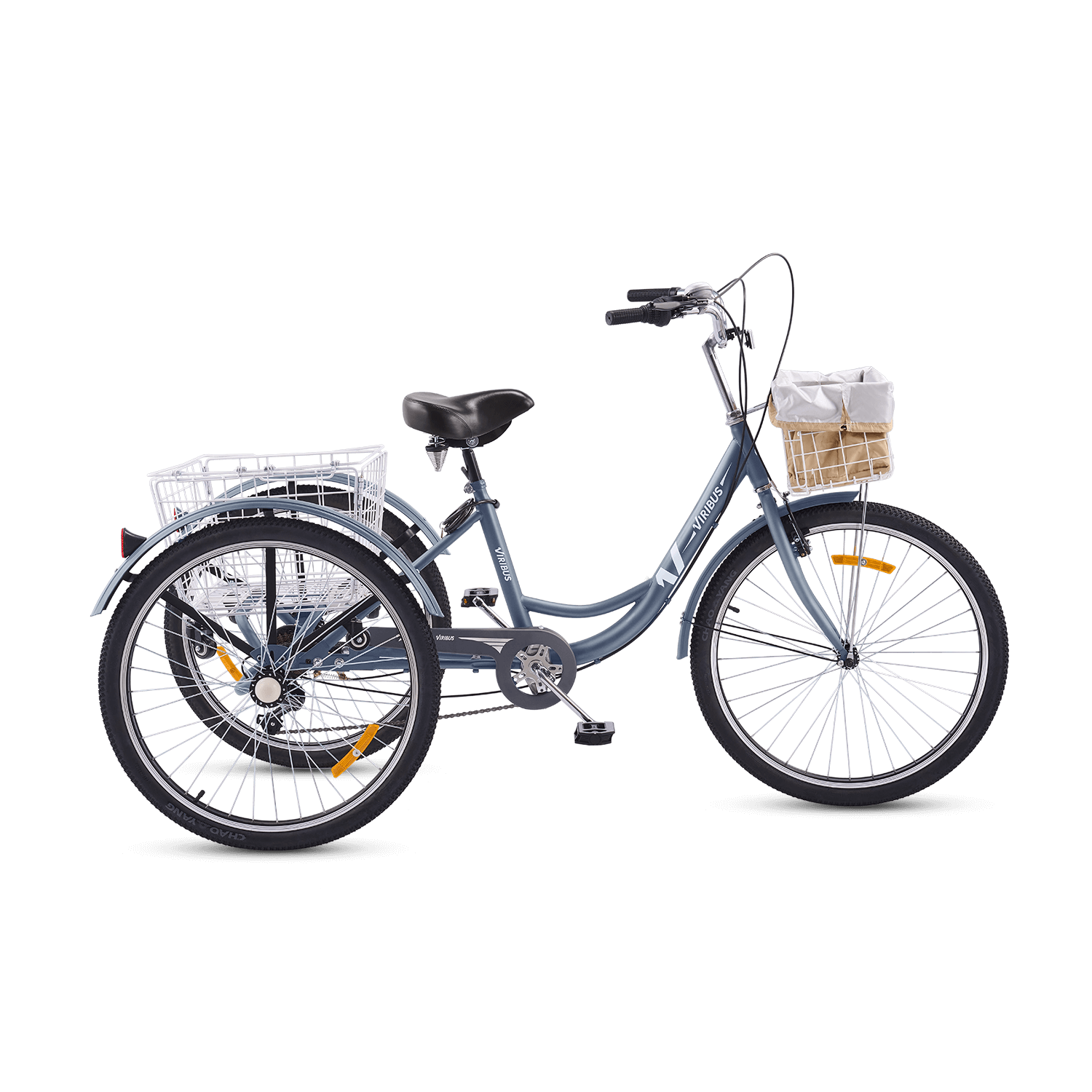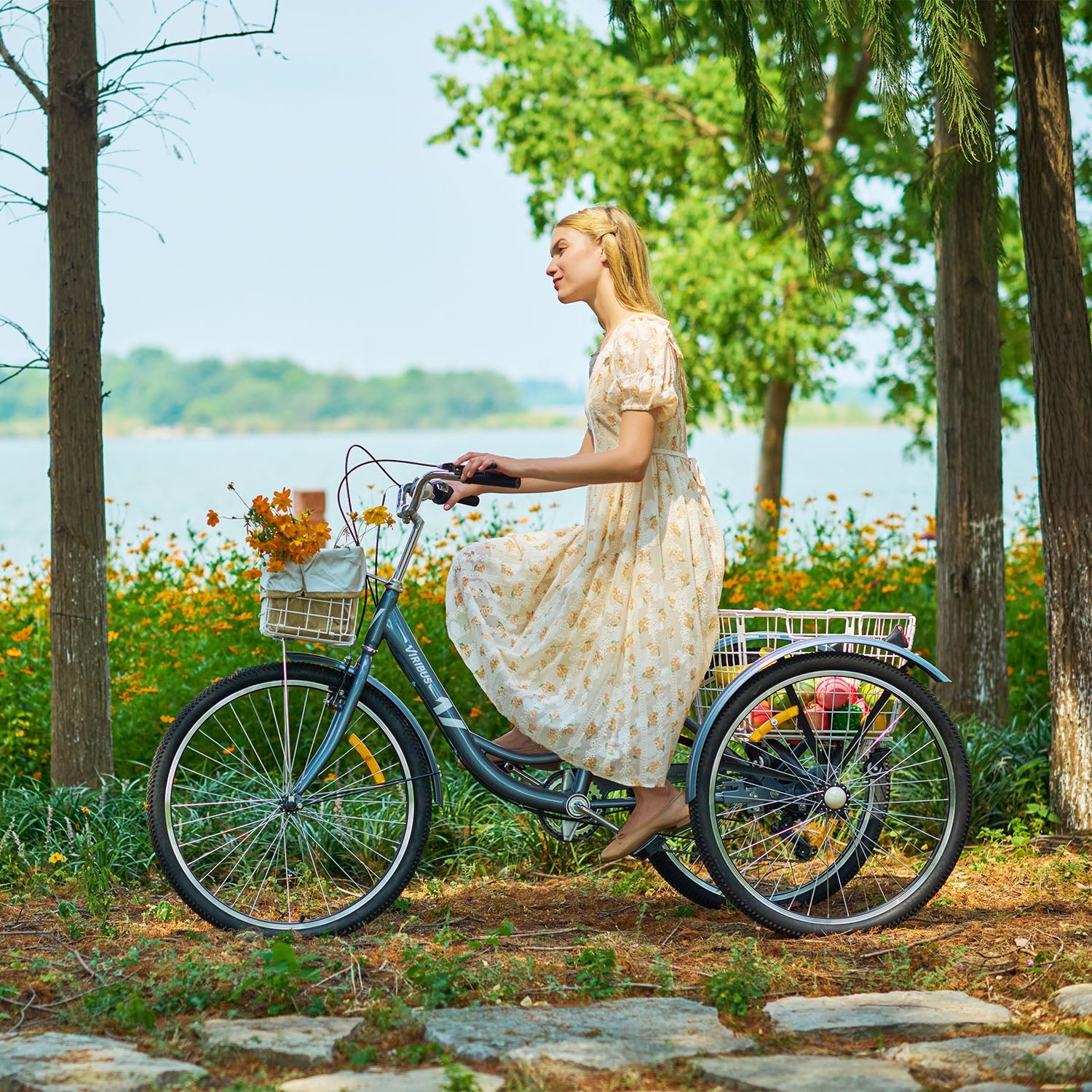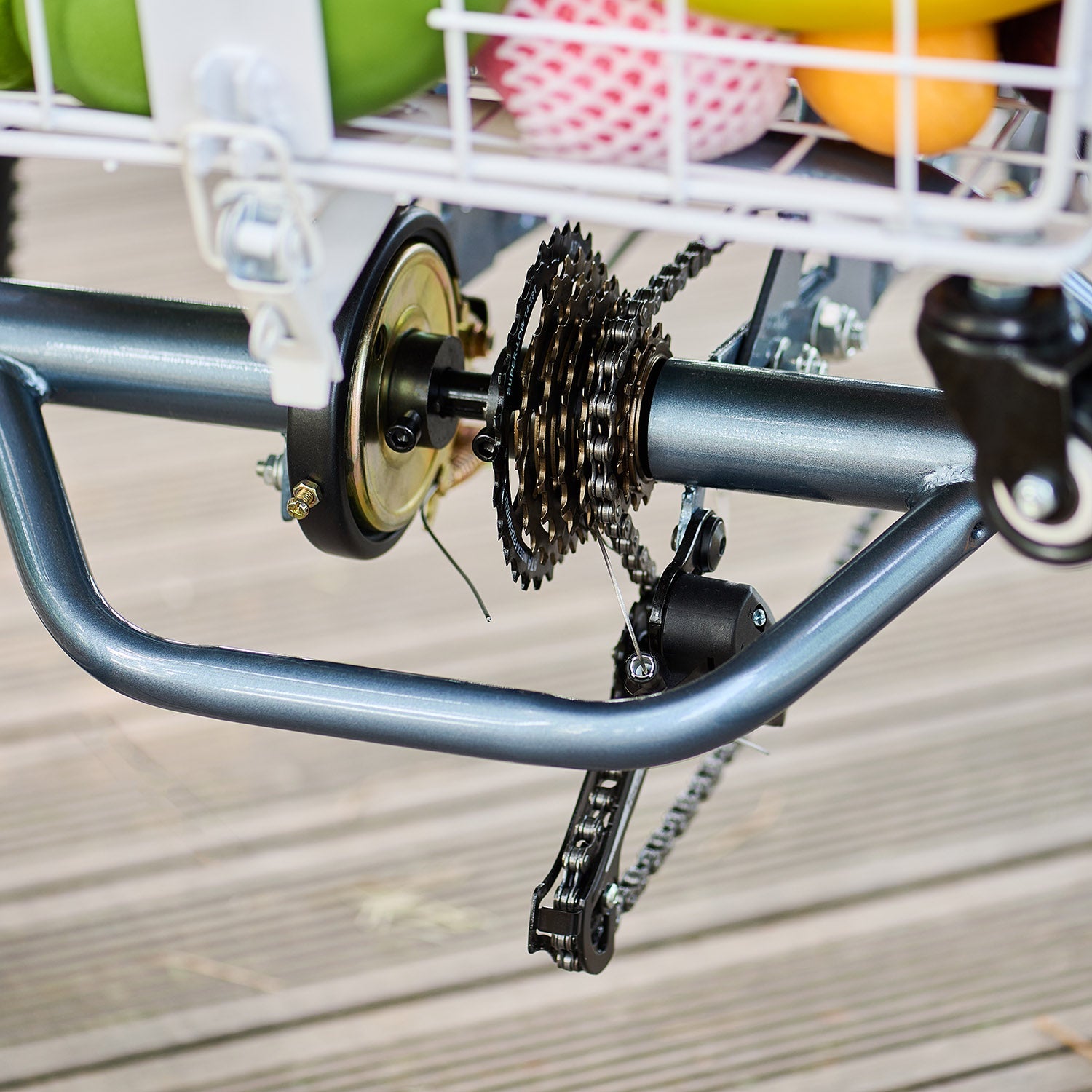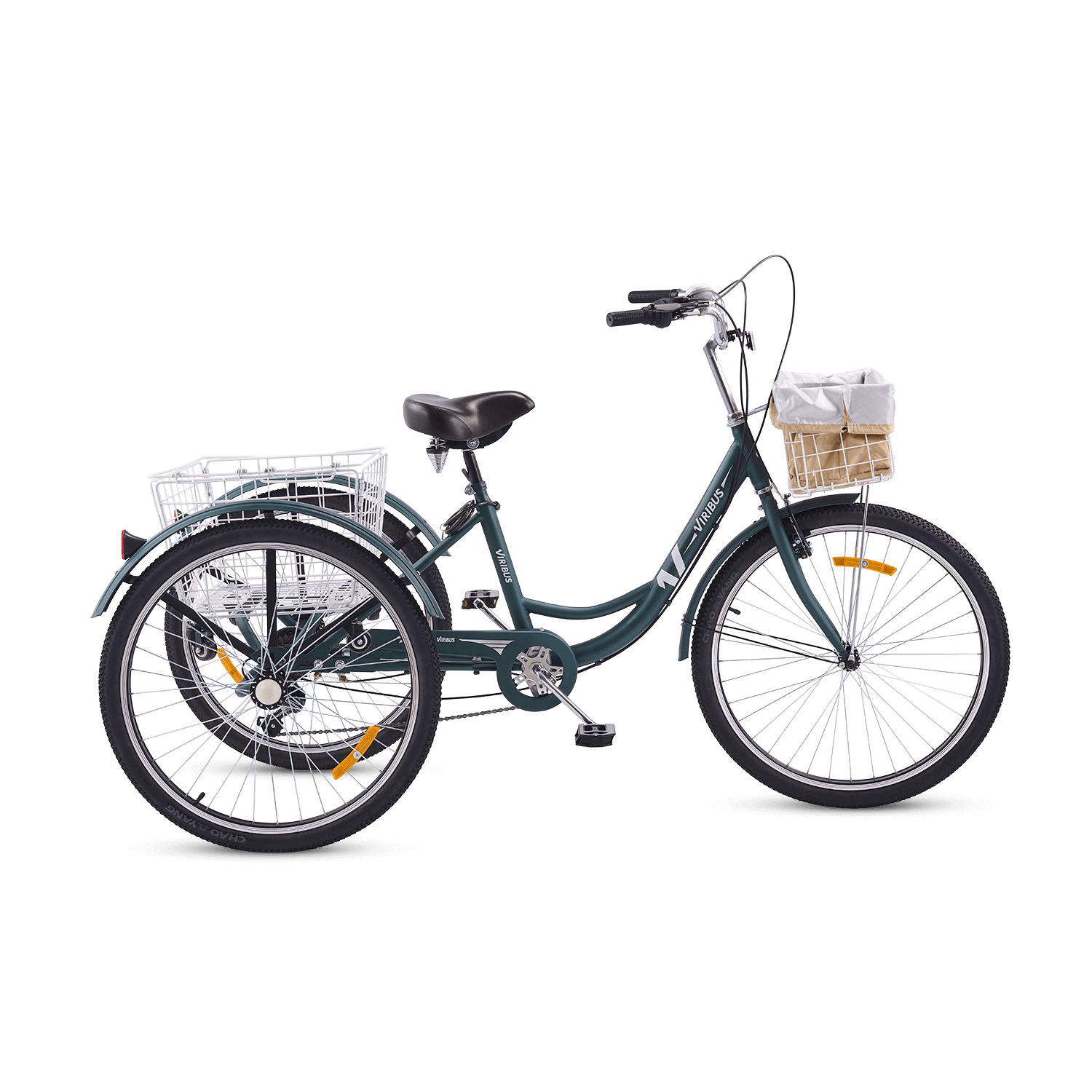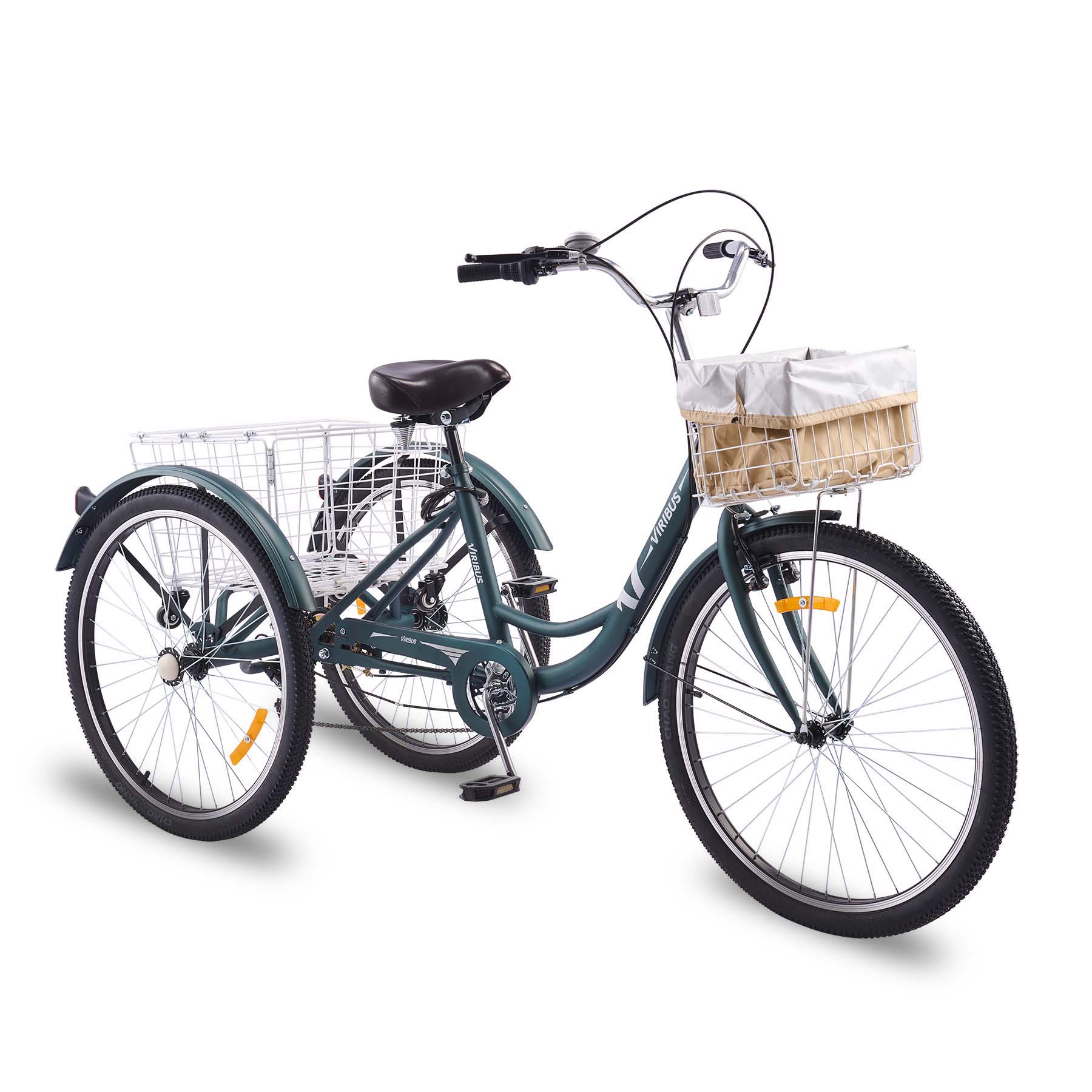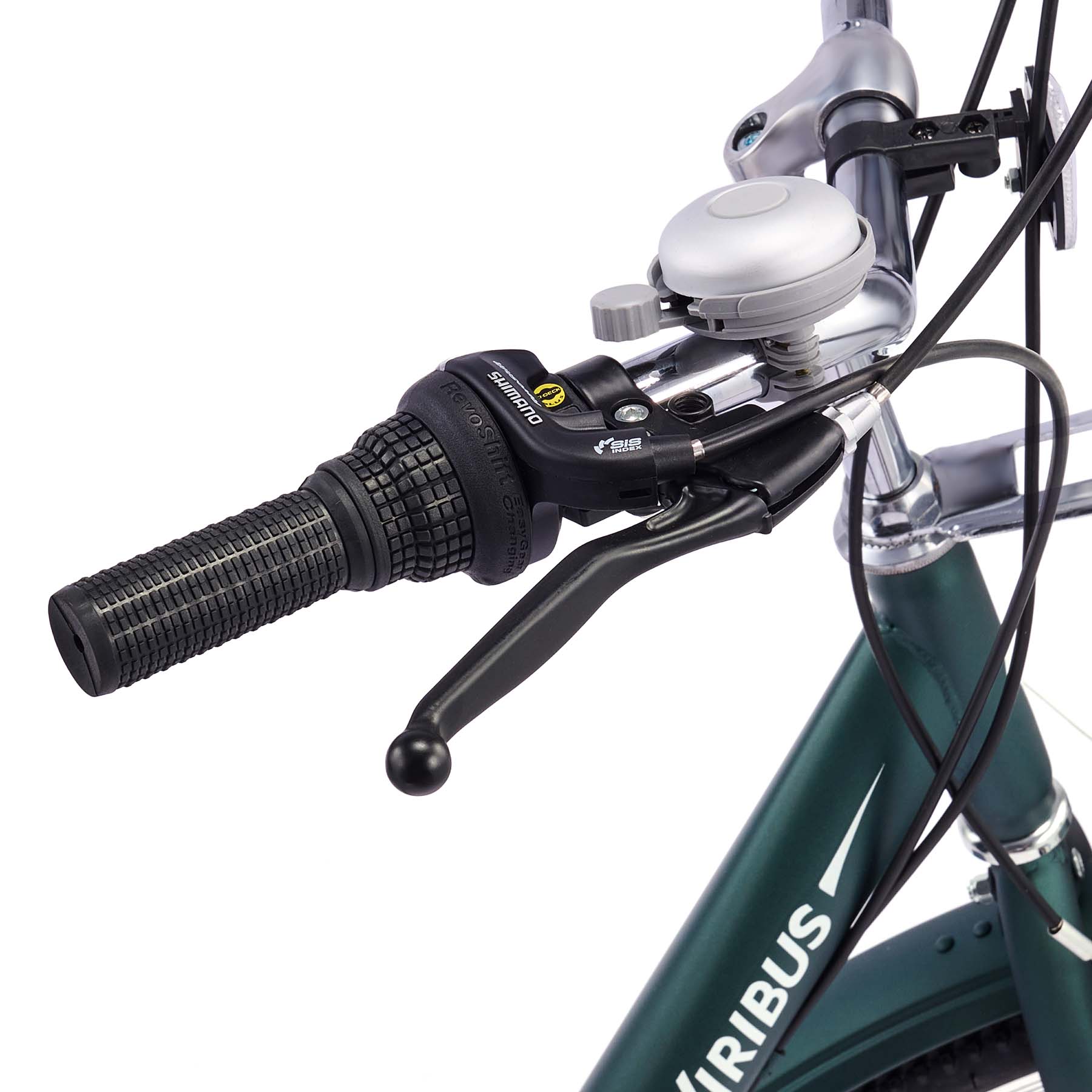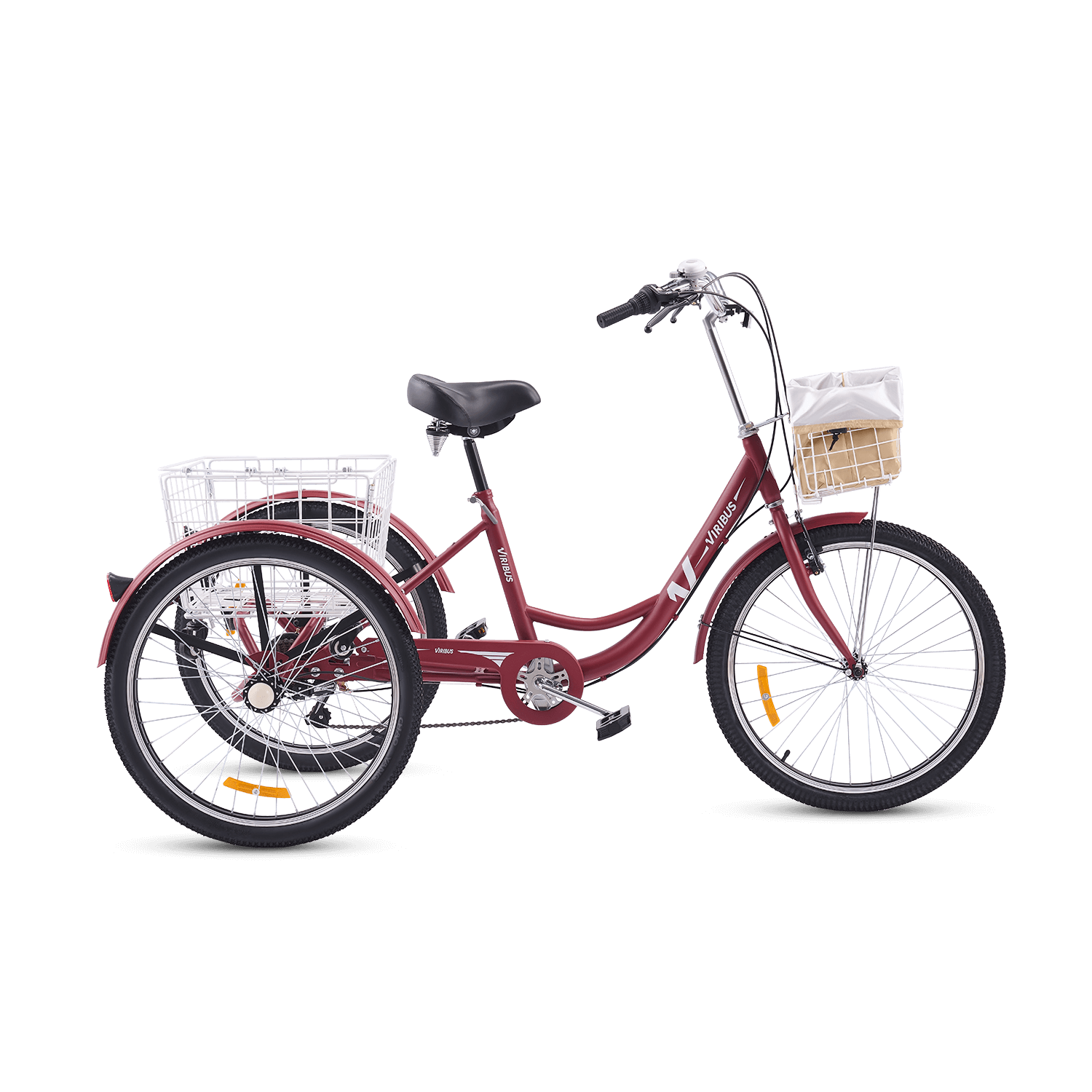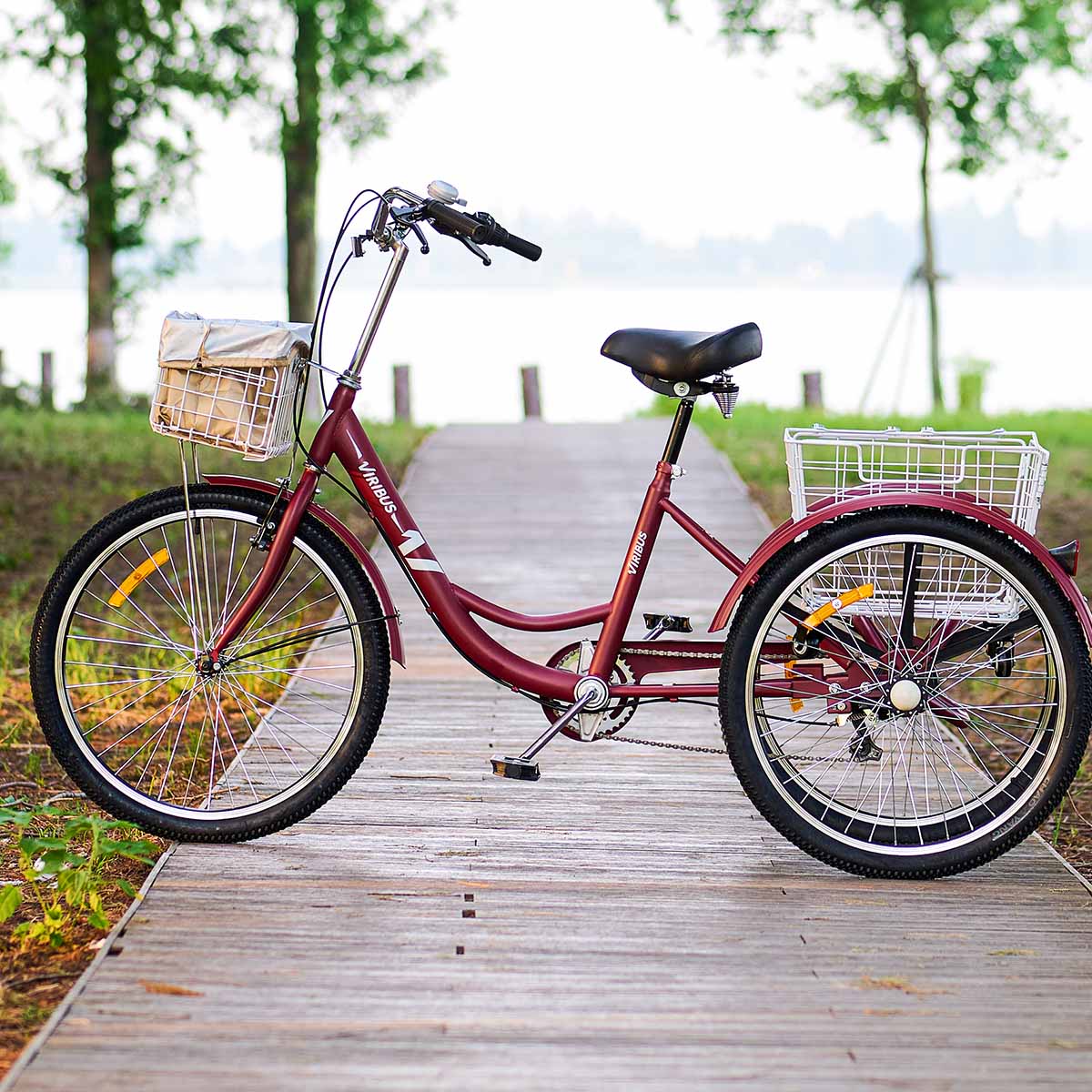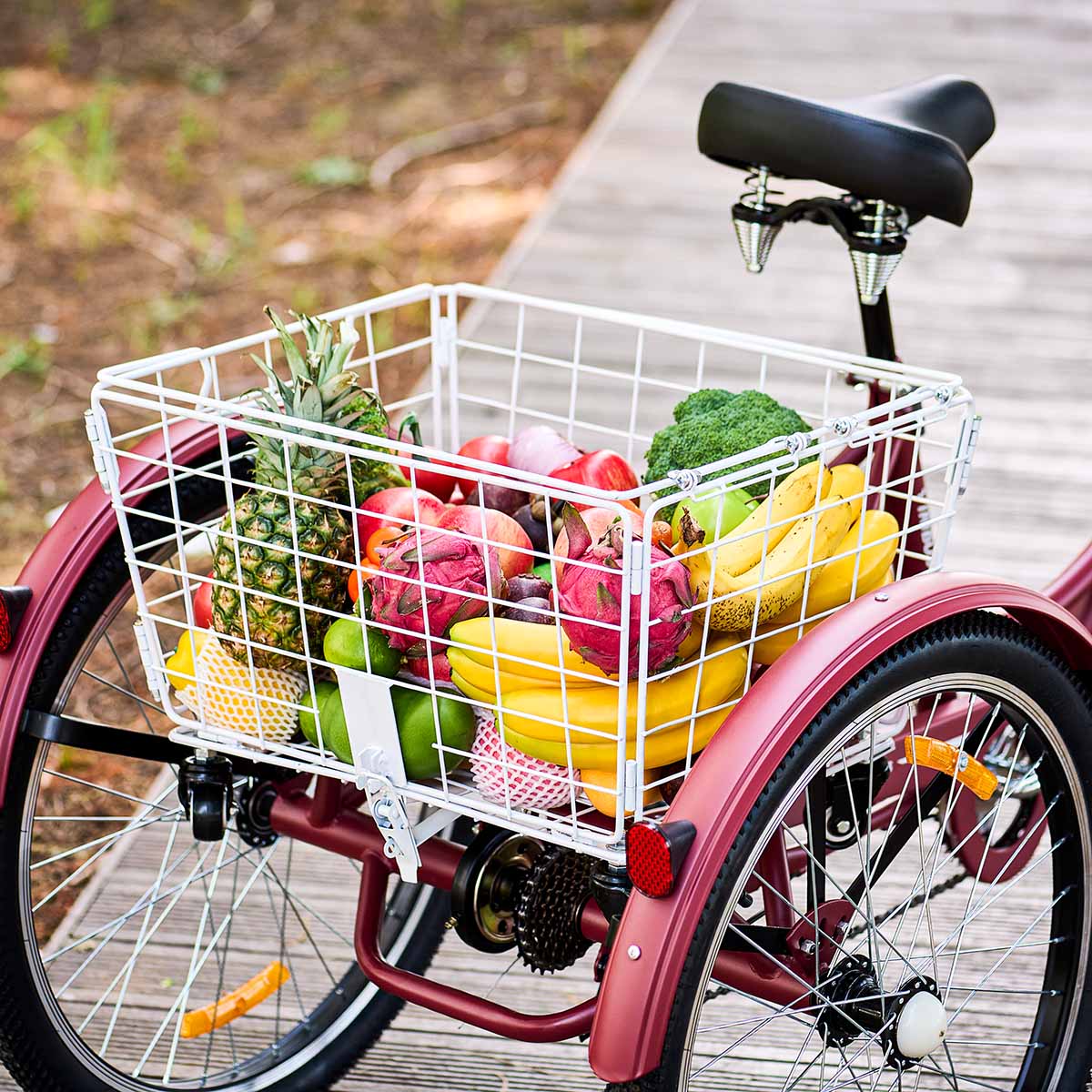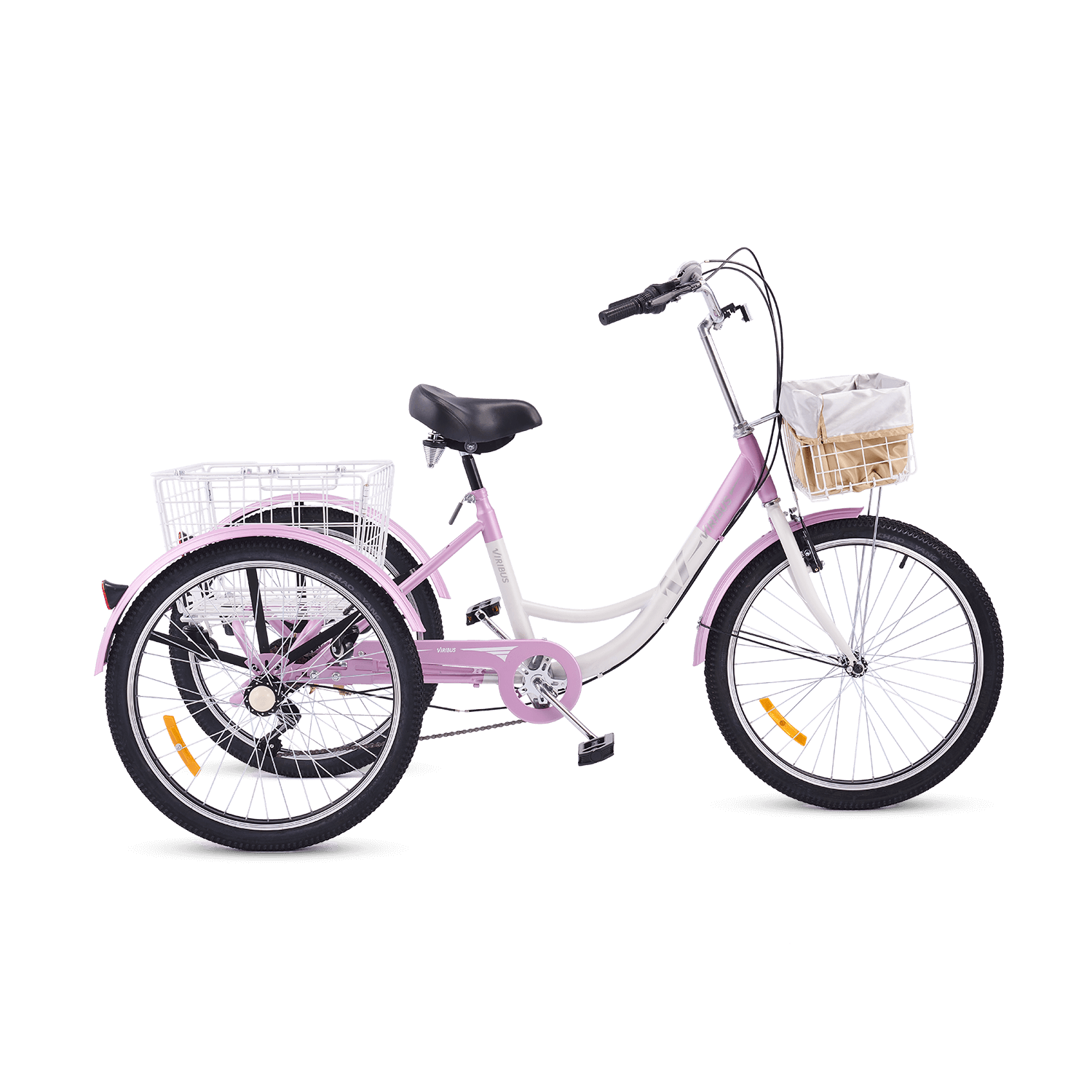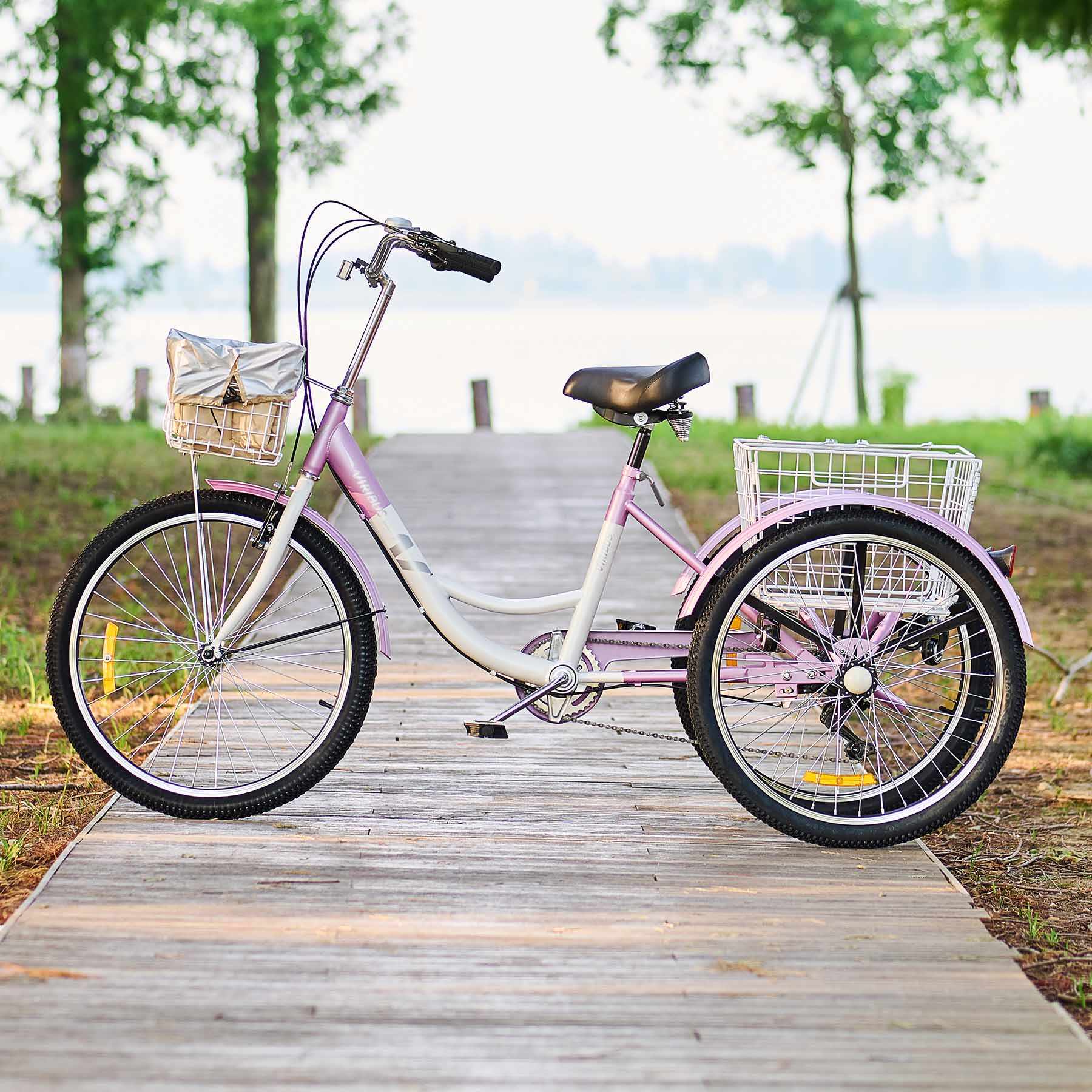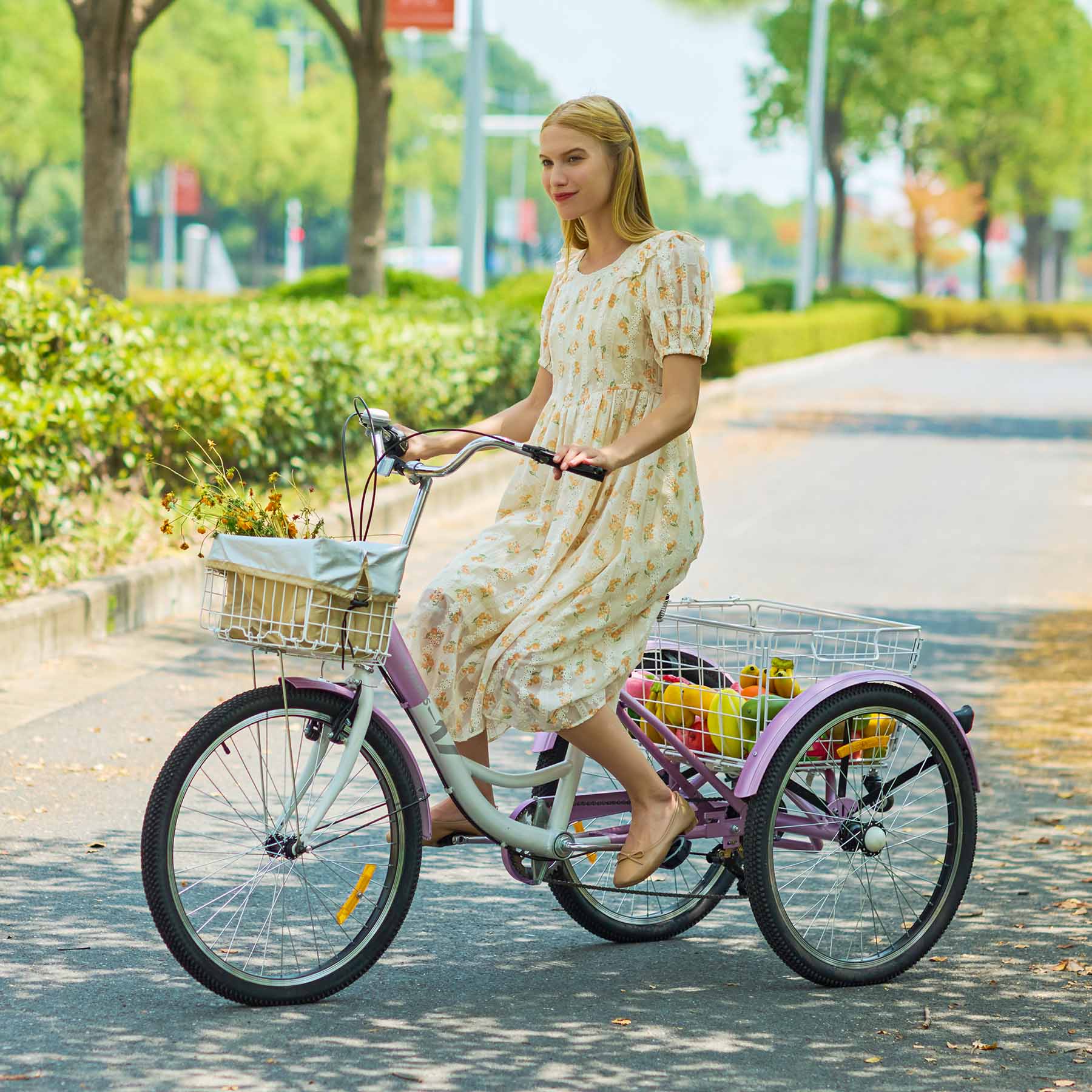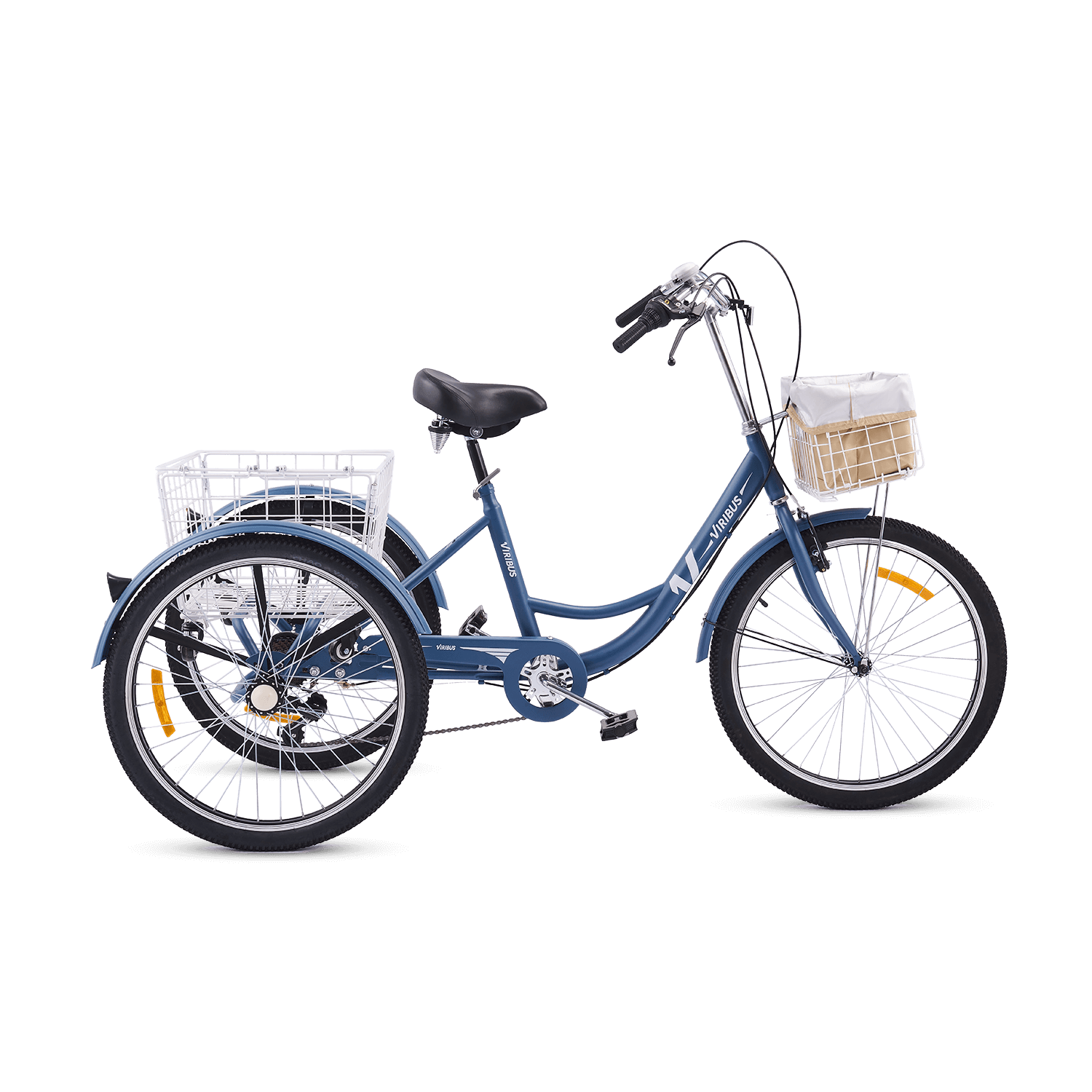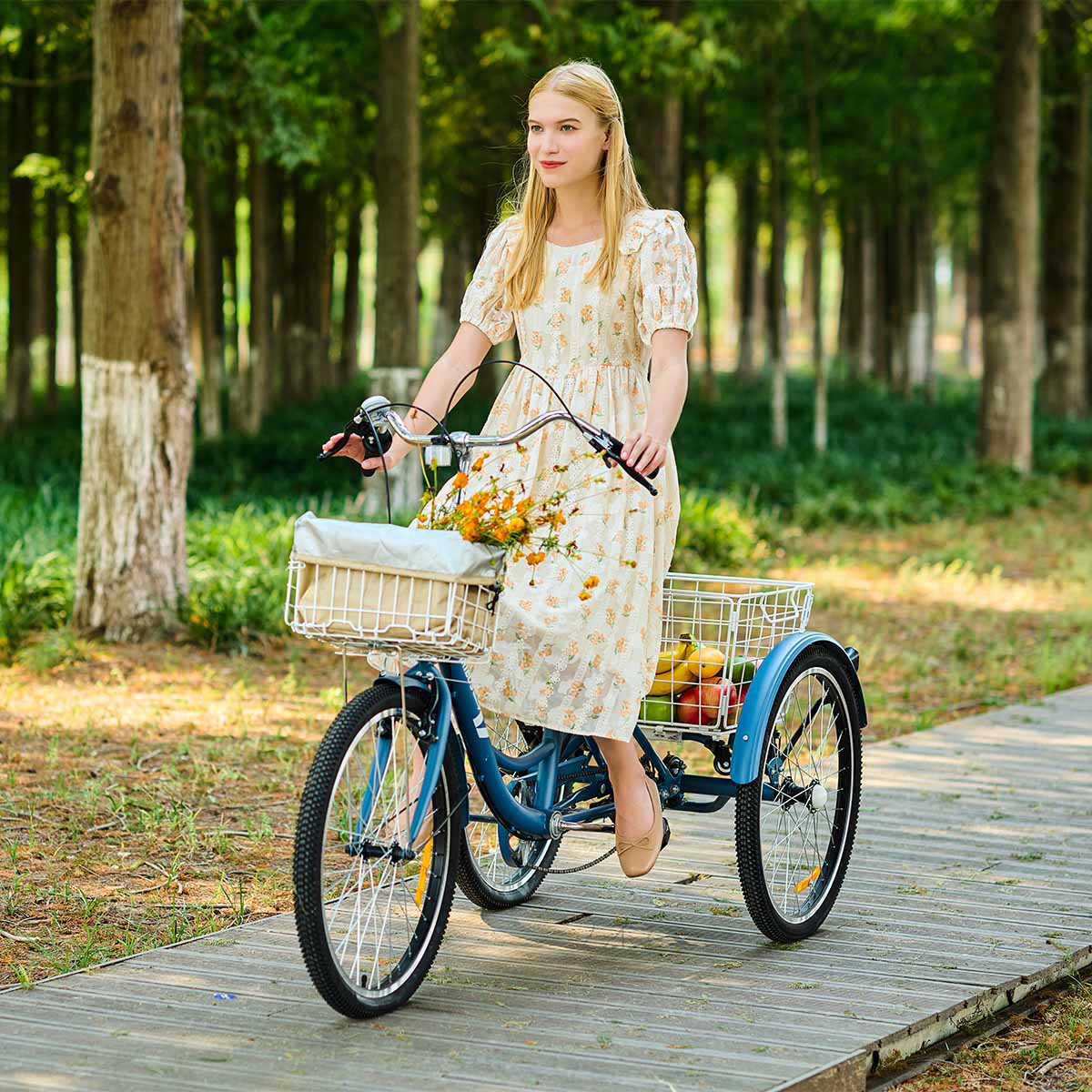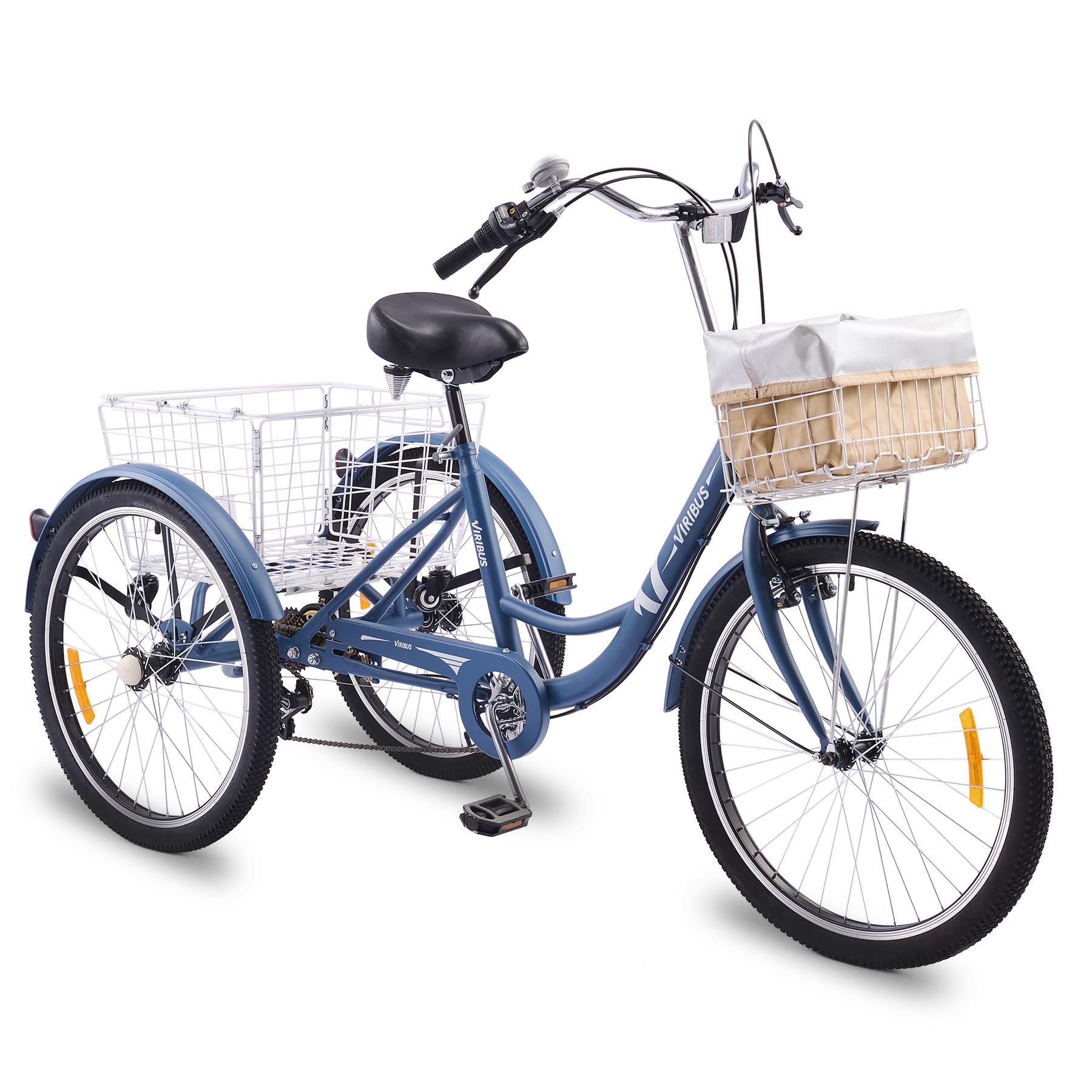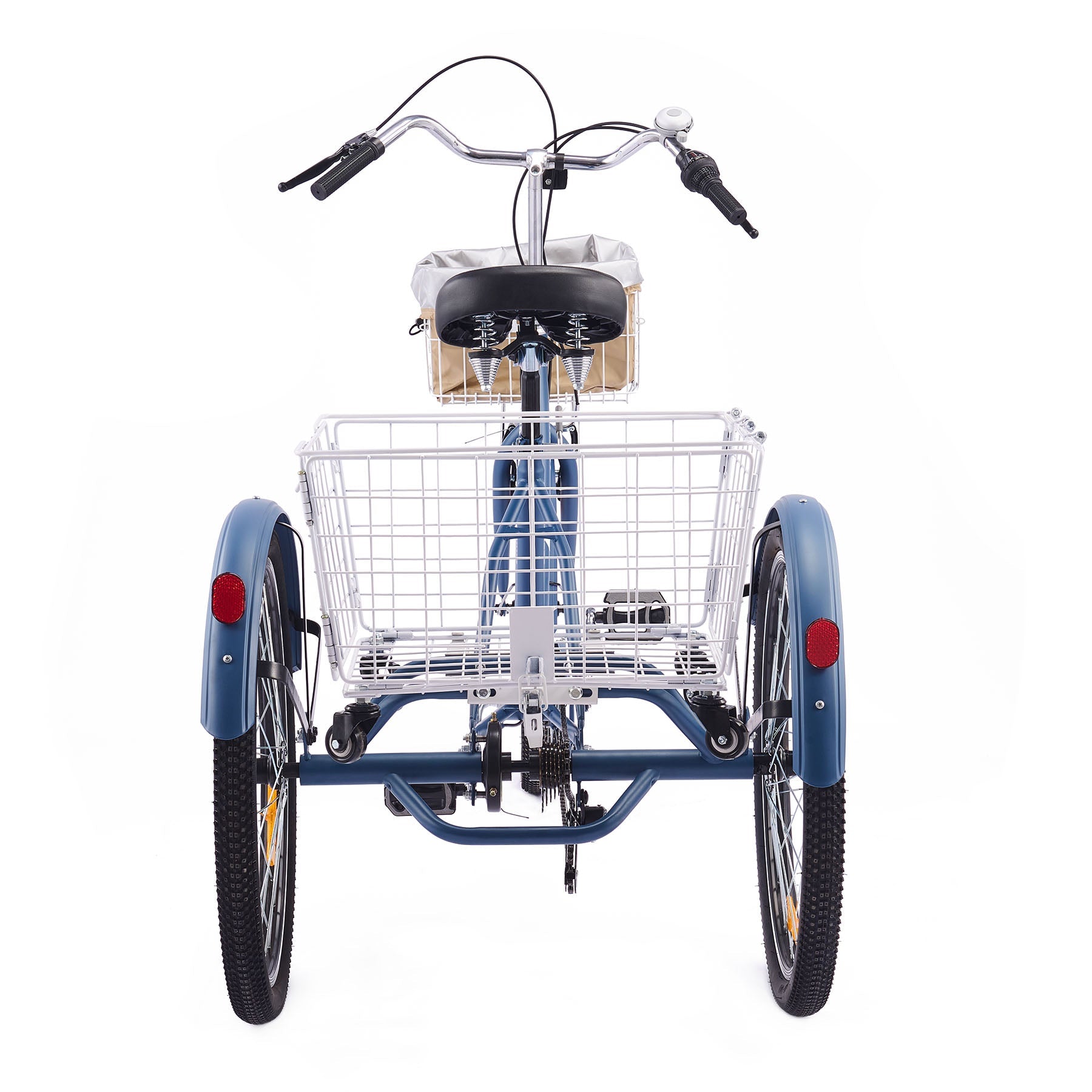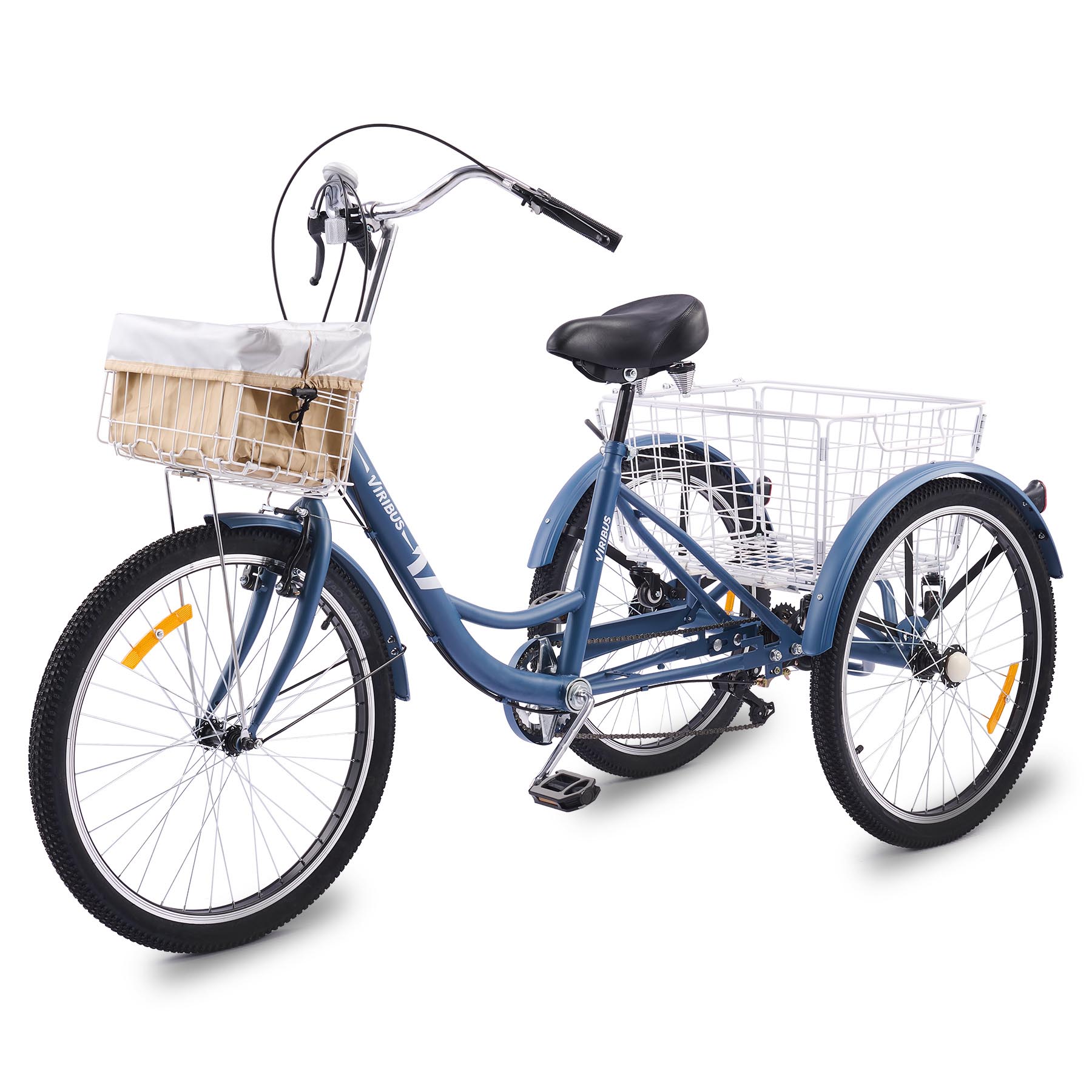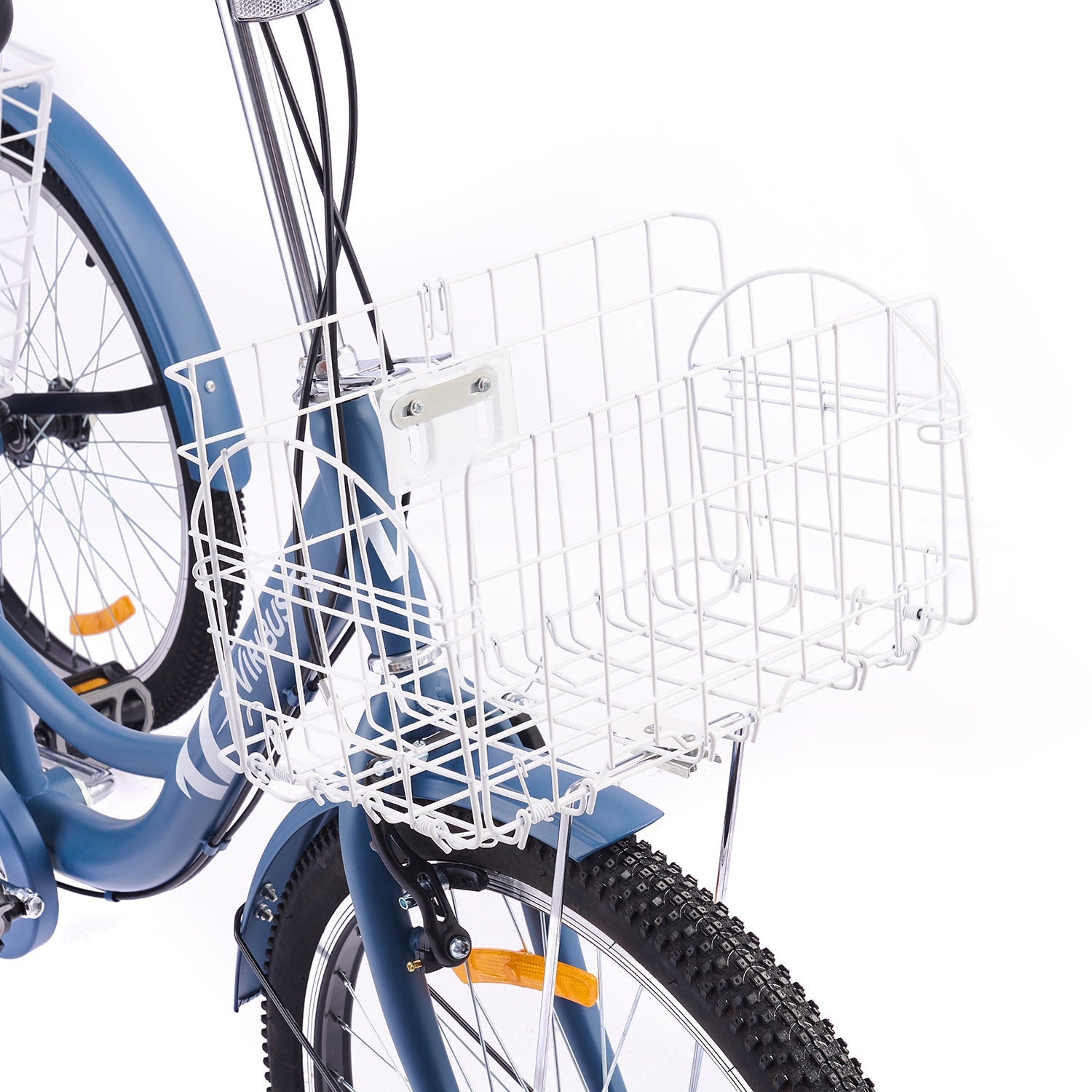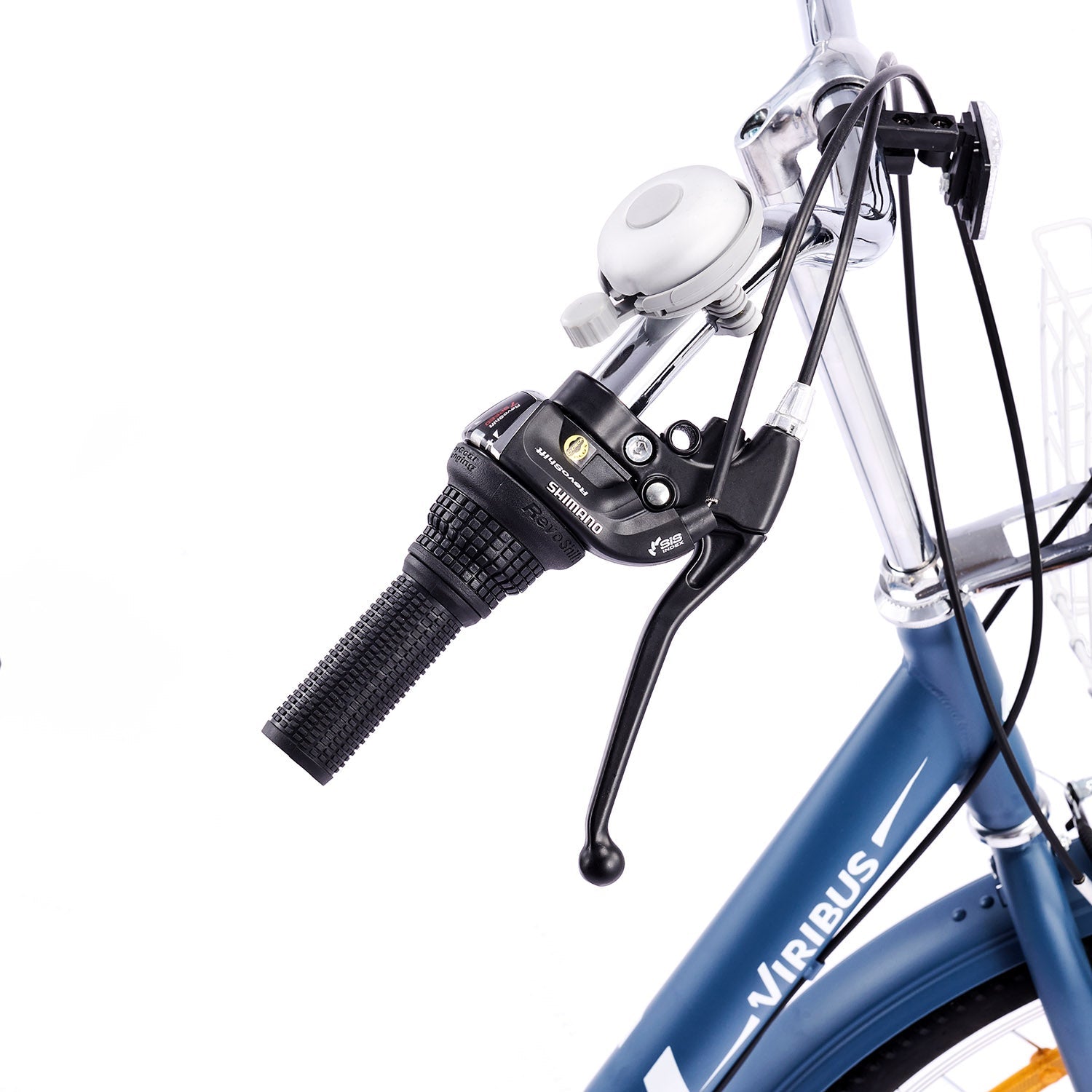 Viribus Adult Tricycle 7-Speed, Single-Chain
---
Secure your order by December 15th for guaranteed delivery by December 23rd.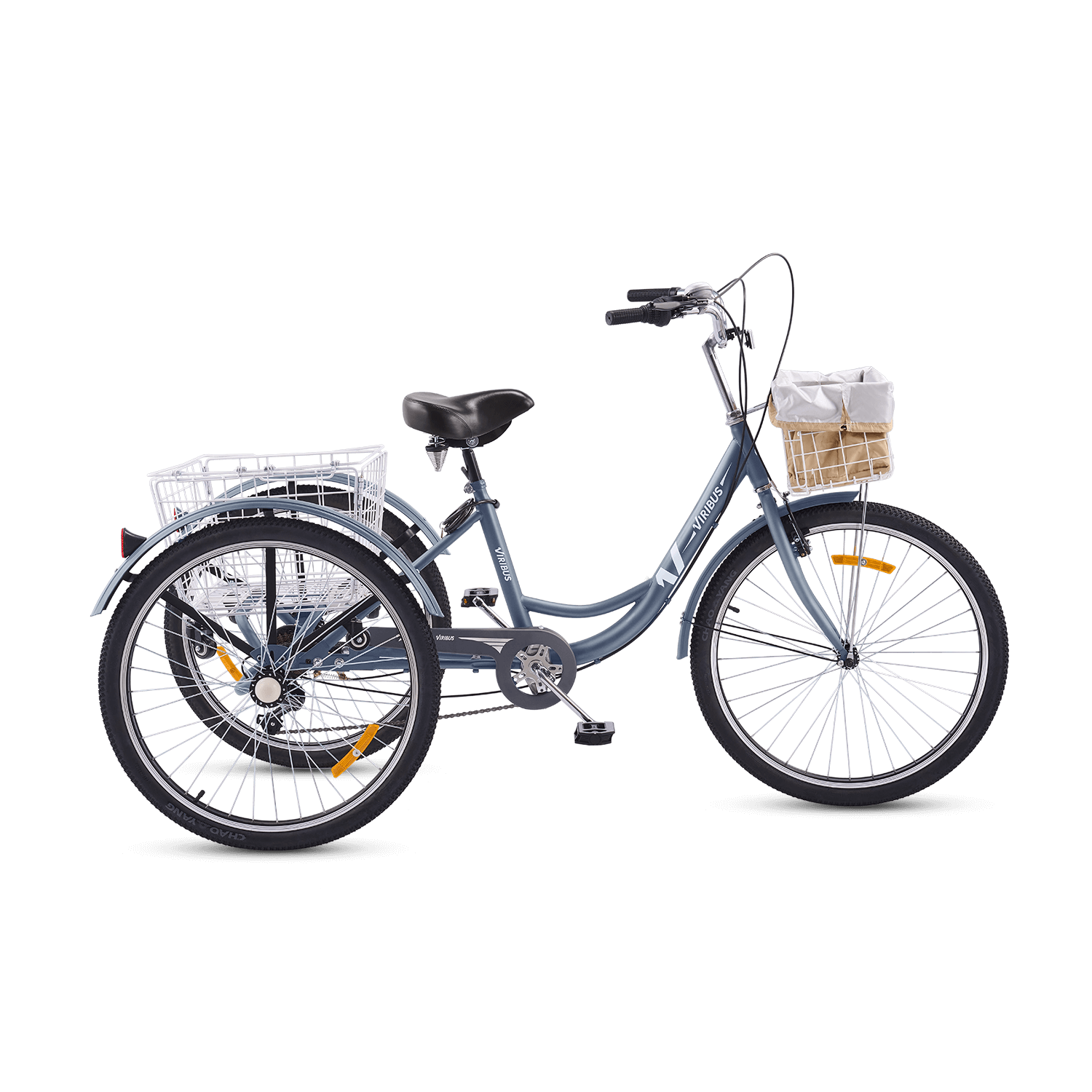 What's the tricycle?
An Incredibly Dependable Ride for a Beaming Commute
Exploring a location from the handlebars, stopping at points you wouldn't have stopped in a car, raising your heart rate, and feeling the rush of adrenaline that comes with riding The Viribus Adult Tricycle. It's perfect for weekend off-road excursions and daily commuting.
We're setting new standards for what an adult tricycle should be able to do. It is cautiously developed to provide an unmatched riding experience. It includes a revamped low-step frame, effective brakes, and our most modern technology.
Write content to help your customers to better understand your products or policies.
Write content to help your customers to better understand your products or policies.
Adult Tricycle Dual Chain Specification
Tire
26'' / 24'' wheels alloy rims
Brake
( Front ) V brake with a parking brake; ( rear ) a band brake
Freewheel
Shimano 7 speed gear shift system
Overall Height
36.6 - 40.5 in. (93-103 cm)
Rear Basket Dimension
21.3'' x 16.5'' x 14''
Total Payload Capacity
330 lb.
Recommended Rider Heights
5'5'' - 6'3''
Included Components
1 × Adult Tricycle, 1 × Set of Wrenches, 1 × Philips Screwdriver, 1 × Instruction Manual
Geometry
5'4"-6'2"
What' the Recommended Rider Height?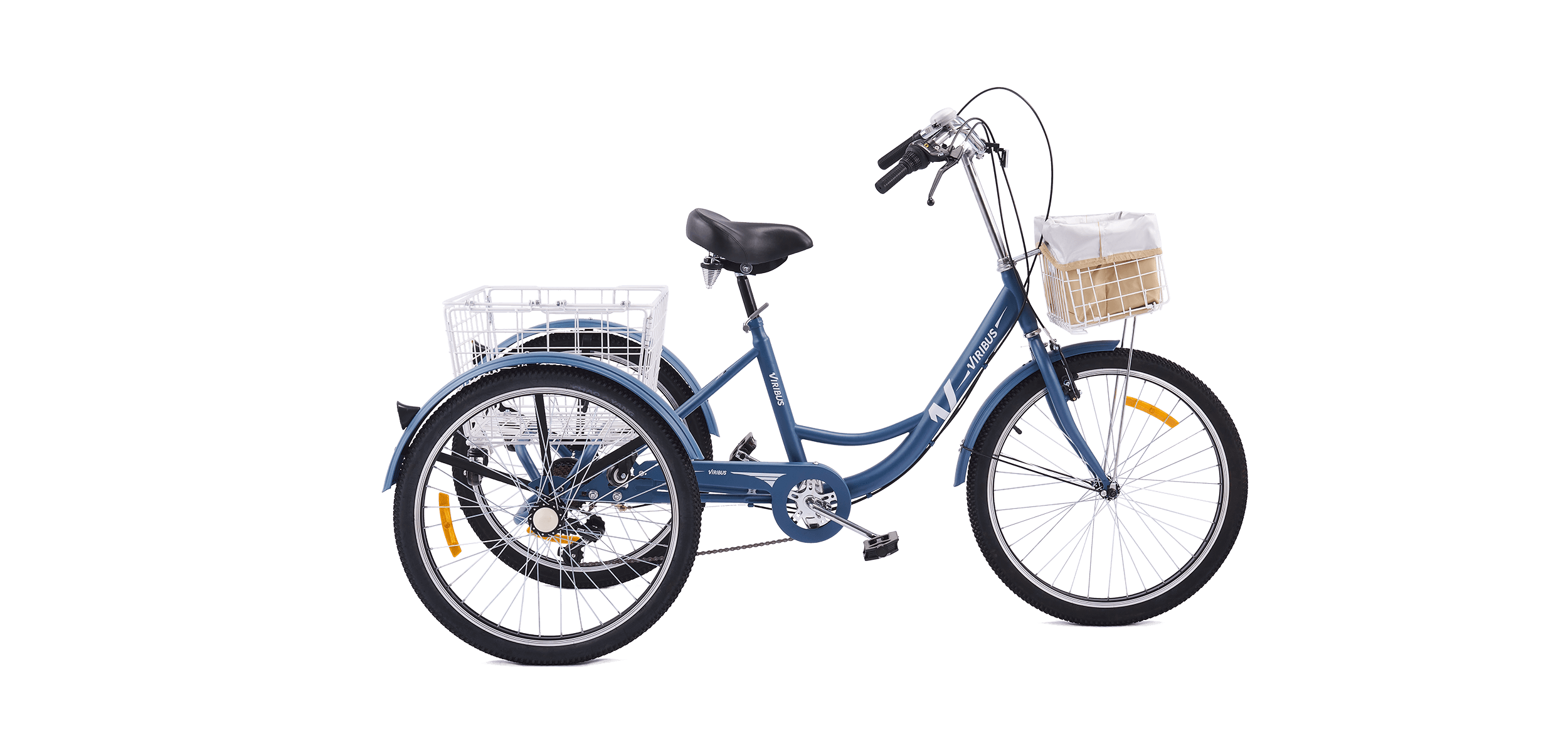 Easy Step-Thru Design
Effortlessly mount and dismount your bike, allowing for easy access and a stress-free riding experience.
Elevate Your Comfort
Designed to provide an upright riding position, it offers enhanced ergonomics and reduces strain on your wrists and
back. Whether you're commuting or leisurely cruising, our raised handlebar ensures a comfortable and enjoyable ride every time.
Splash-Free Riding
Enjoy the freedom of riding without worrying about splashes and dirt. With fenders protecting all three wheels, you can embrace every journey with confidence and arrive at your destination feeling fresh.
Carry All Your Essentials
Whether it's groceries, essentials, or personal belongings, our rear cargo basket offers ample room to accommodate all your needs.
Enlarged Cushion Saddle
Designed to provide superior support and plushness, it ensures a luxurious and enjoyable ride every time.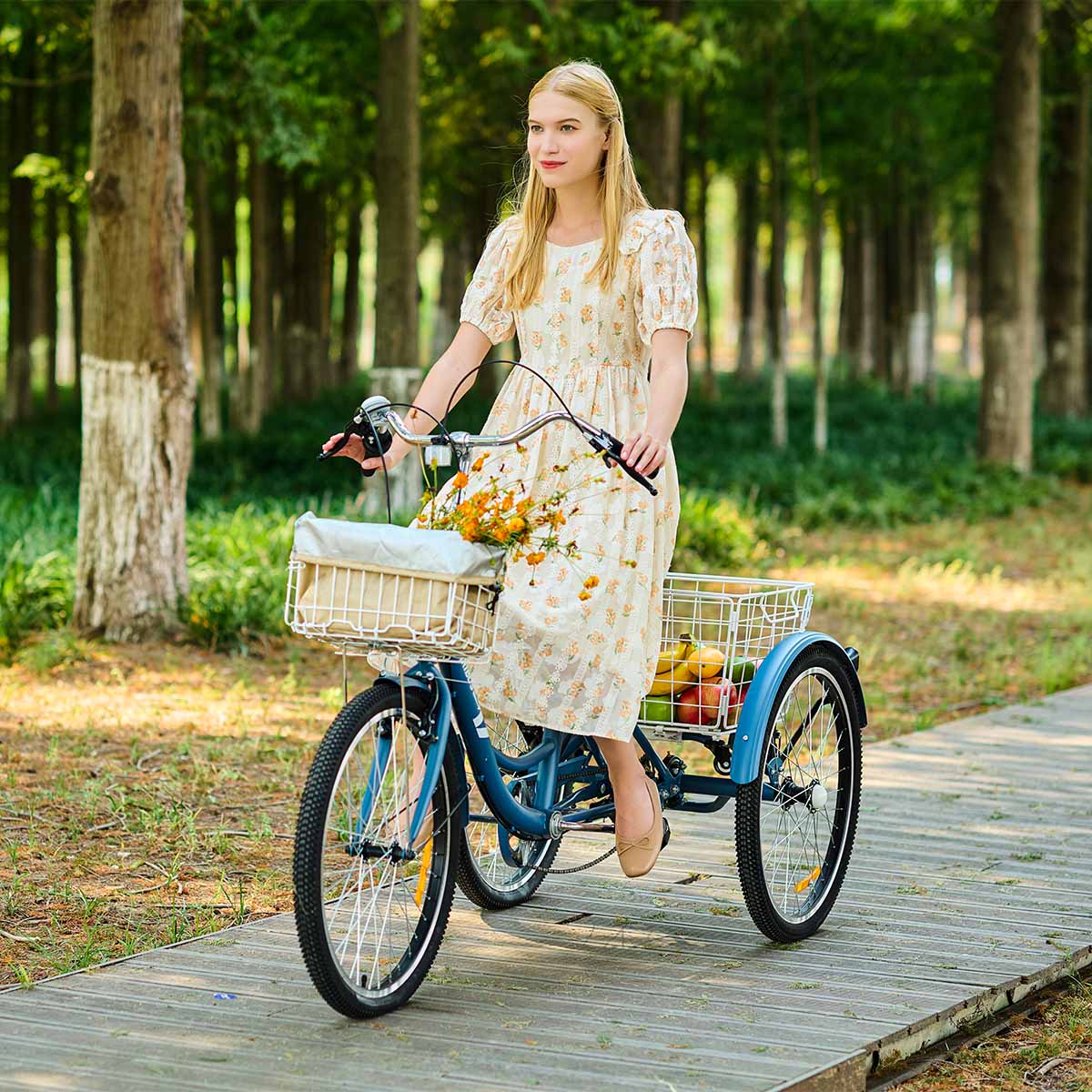 Gear Up for a Ride Unlike Any Other
The Trike Bike's Shimano Derailleur makes the gear shift between the 7 gears effortless, making it easy to pedal and giving extra traction on steep hills and straight ways alike. While making it a fun experience for riders, it serves our main objective of being a comfort-first product.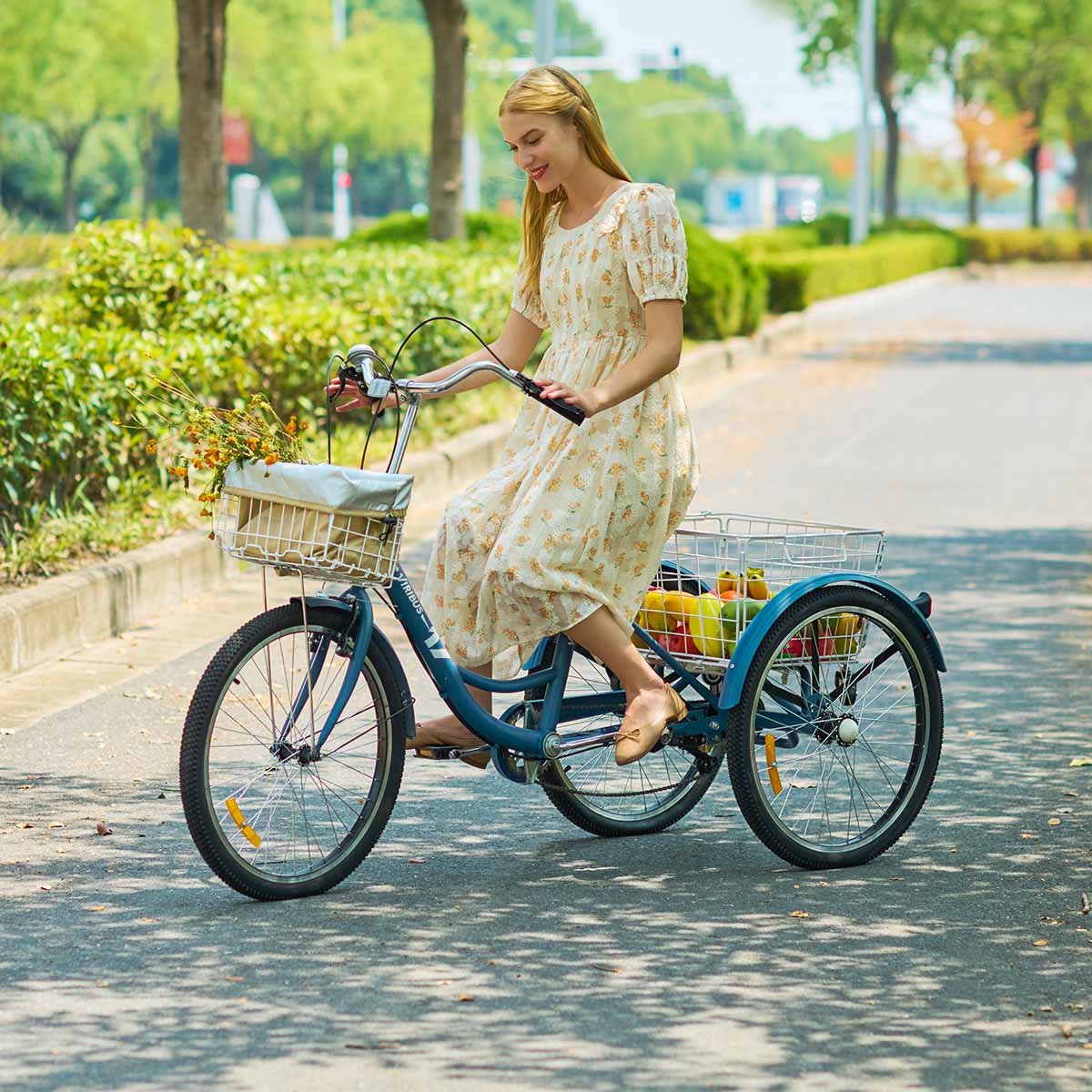 Stable, Comfortable & Durable
Sometimes adulthood makes us yearn for crazy things; it's not only kids who want their first bike. But adulting comes with a cost; back aches, cramps, nausea, and so much more. Look no further as the Viribus Adult Tricycle has a comfortably spacious cushioned saddle and wide rear wheel positioning, which takes care of your health while maintaining your fitness.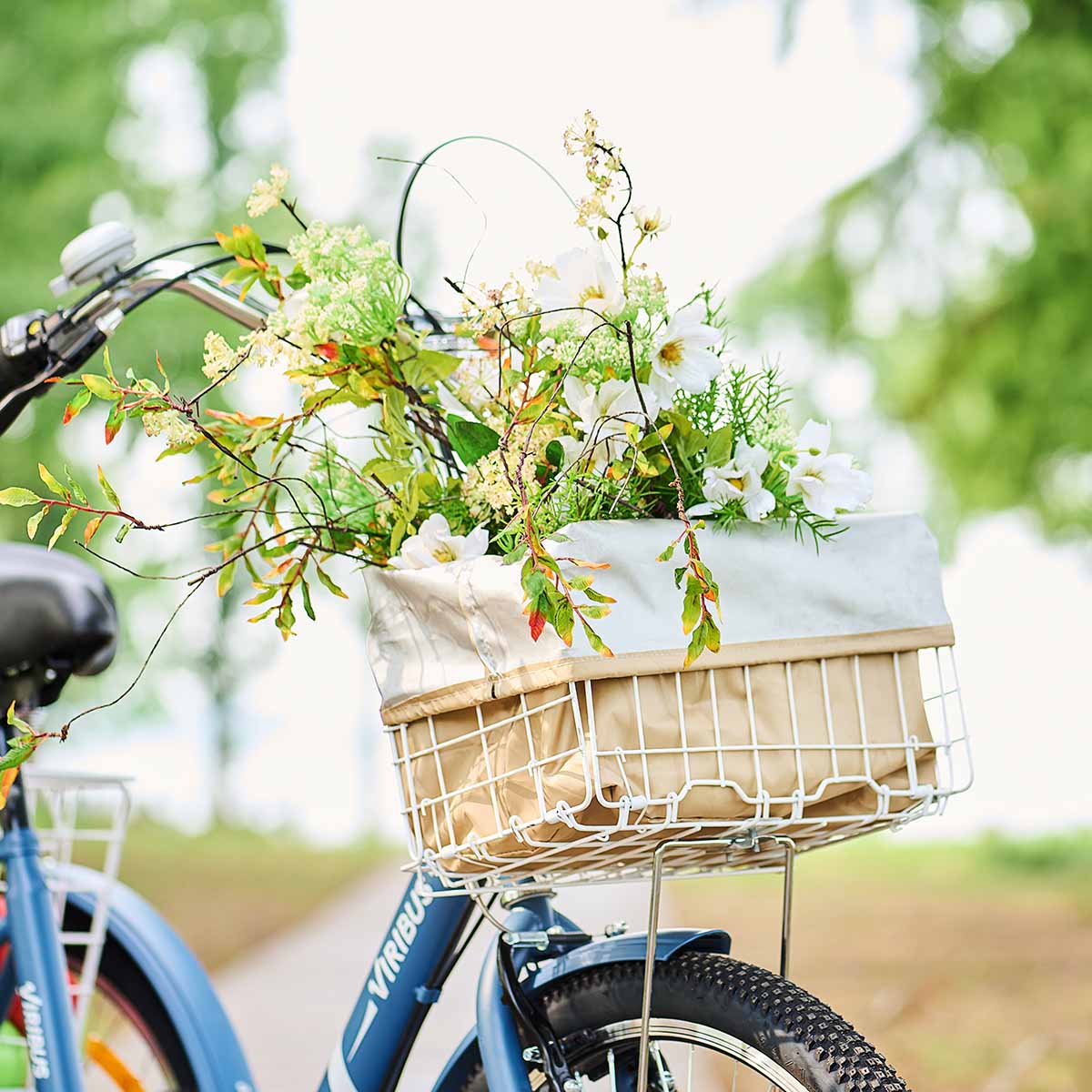 Added Convenience with Extra Storage |Front & Rear Baskets
Going to the grocery store or the country for a family picnic. Now you don't have to carry the essentials by hand as the Viribus Adult Tricycle has front and rear baskets with ample storage for your goods. Albeit your office supplies, daily groceries, or picnic essentials in a hassle-free ride.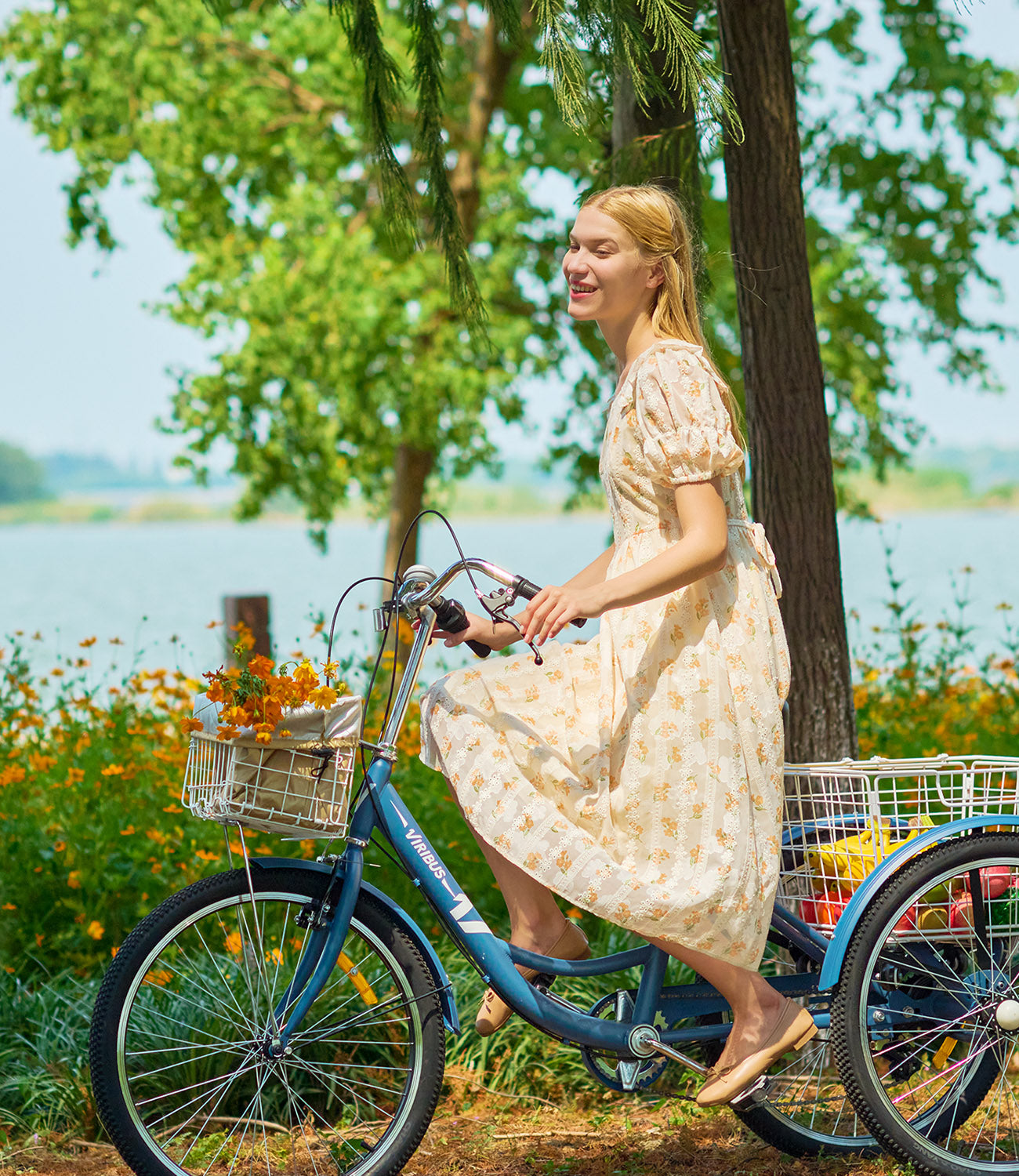 Make Your Goals Achievable and Ecstatic
The smoothest ride you'll ever have is waiting for you. Are you up for it?
Feel Safe Wherever You Go
Each Viribus Trike goes through a detailed 50-point inspection before we ship it to you right down to the tiniest screw.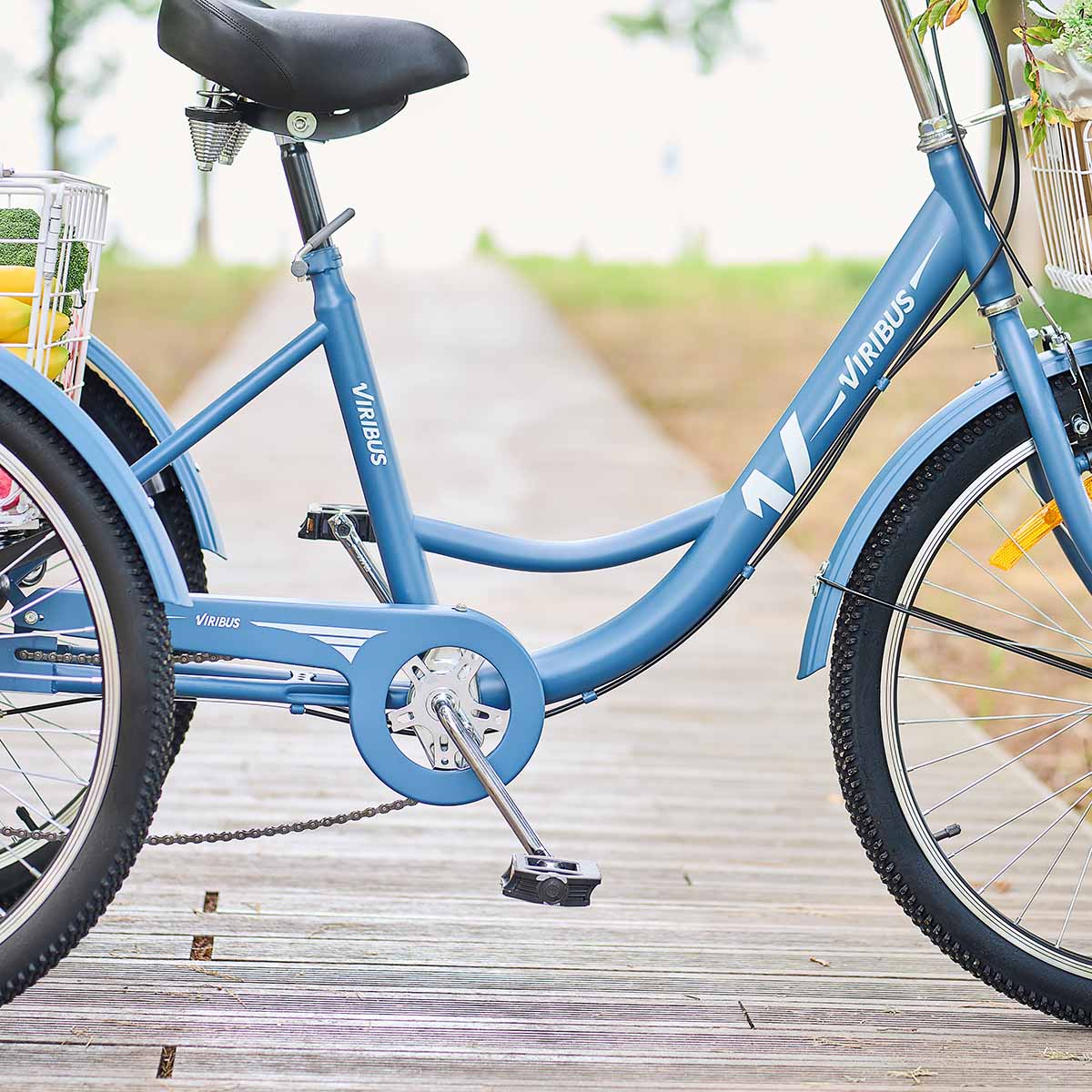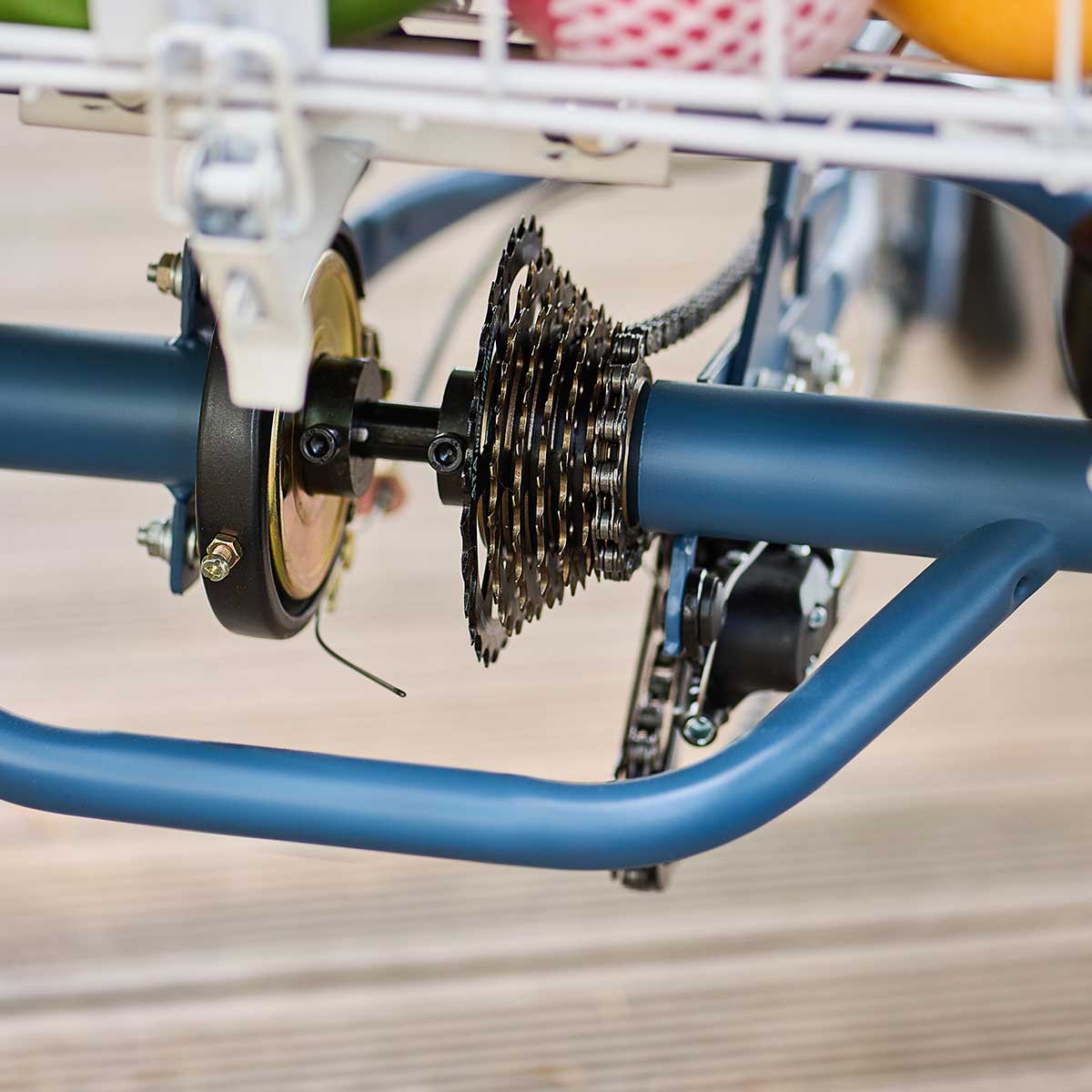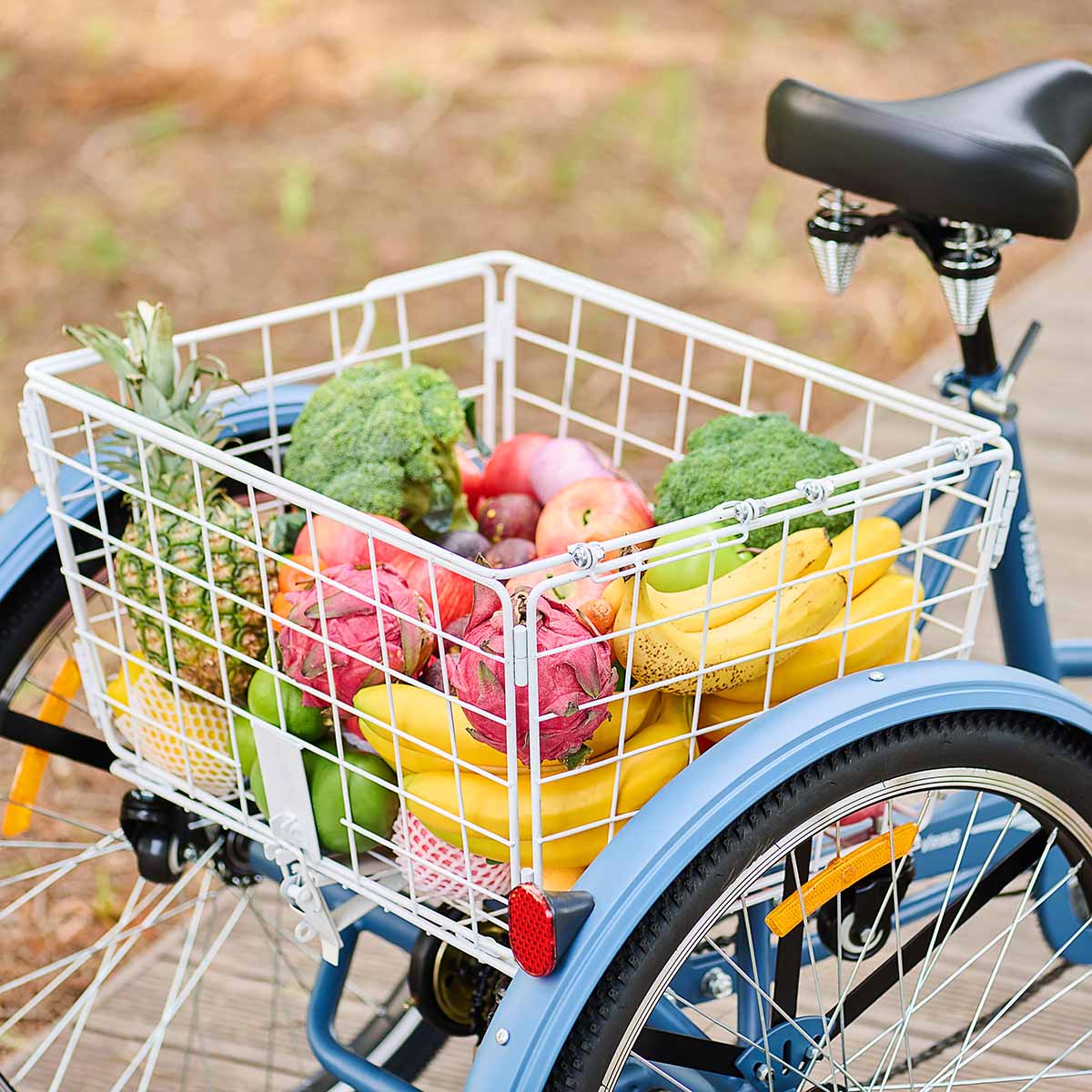 Carry More, Explore Further
With generous storage capacity, you can effortlessly transport groceries, essentials, or personal belongings. Experience the convenience of having everything you need at your fingertips, while enjoying seamless loading and unloading.
Conquer Climbs with Confidence
Whether you're tackling steep inclines or cruising along flat terrains, effortlessly shift gears to find the perfect cadence for your ride. Enjoy seamless transitions and optimize your pedaling efficiency with the reliable and precise Shimano 7-speed gear system.
Robust Construction, Unmatched Stability
Built with a high carbon steel frame, our tricycle ensures durability for every adventure. Experience enhanced stability with the wide rear wheel position, providing a secure ride on any terrain.
Feel free to reach out!
Got any questions? We're here for you!
This product has no reviews yet.