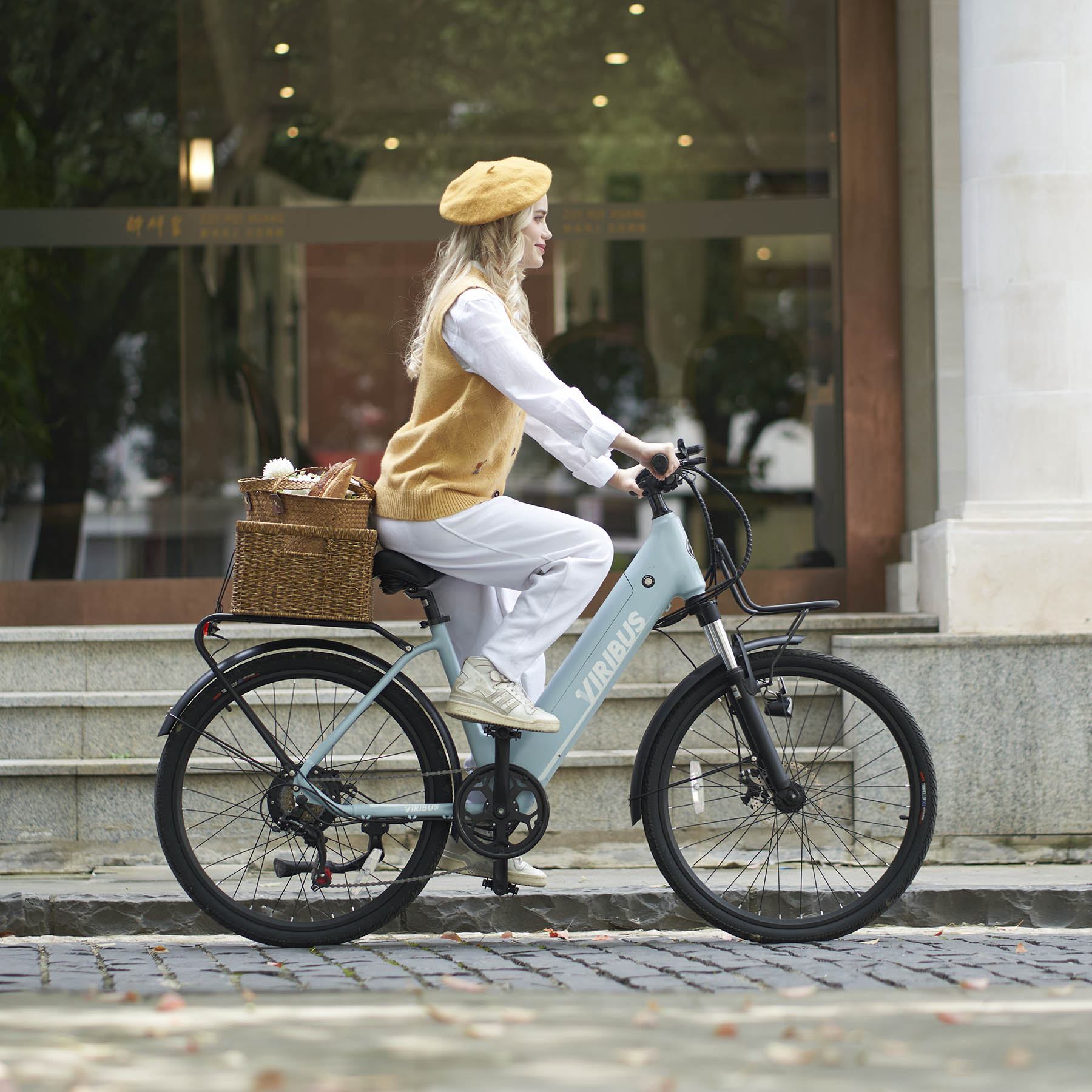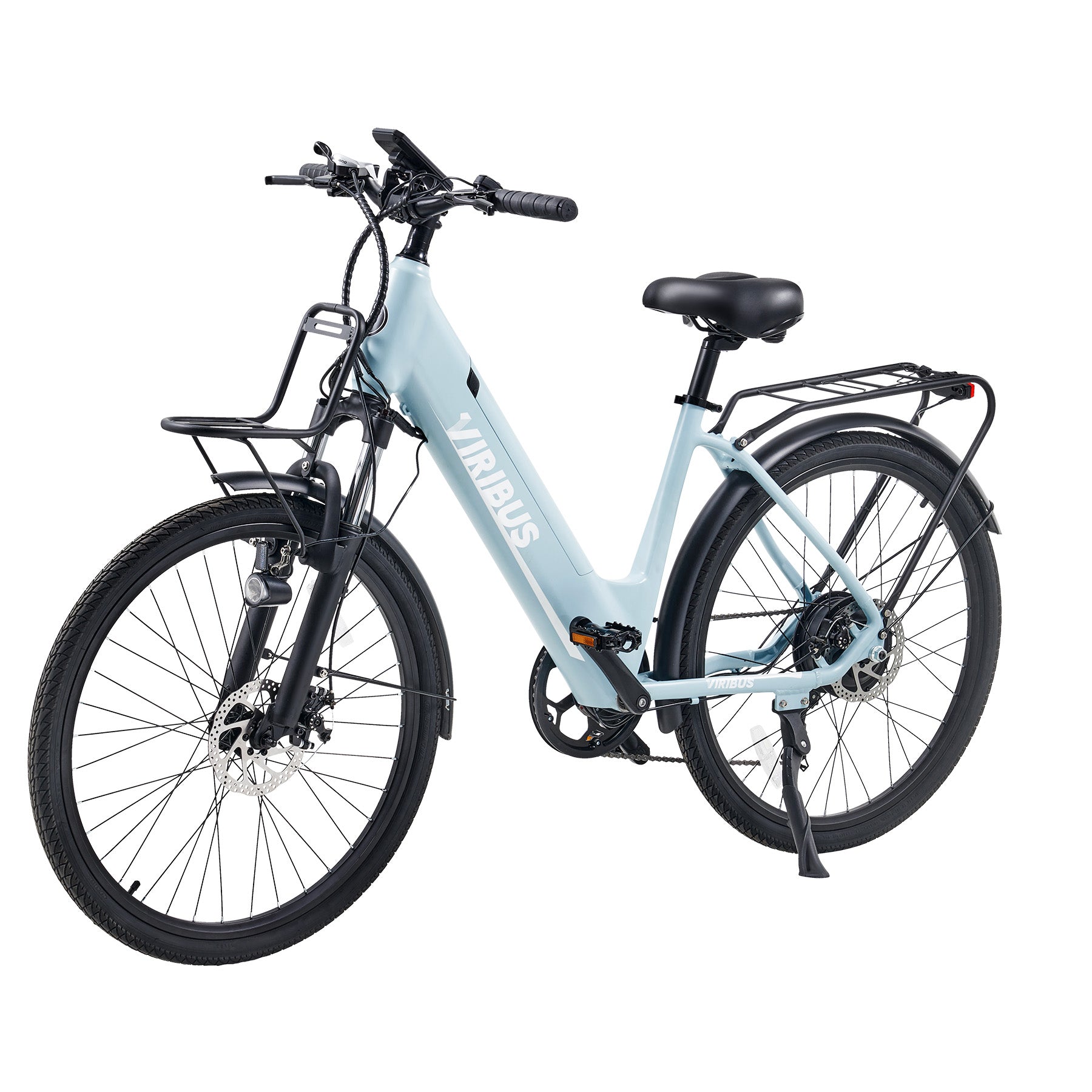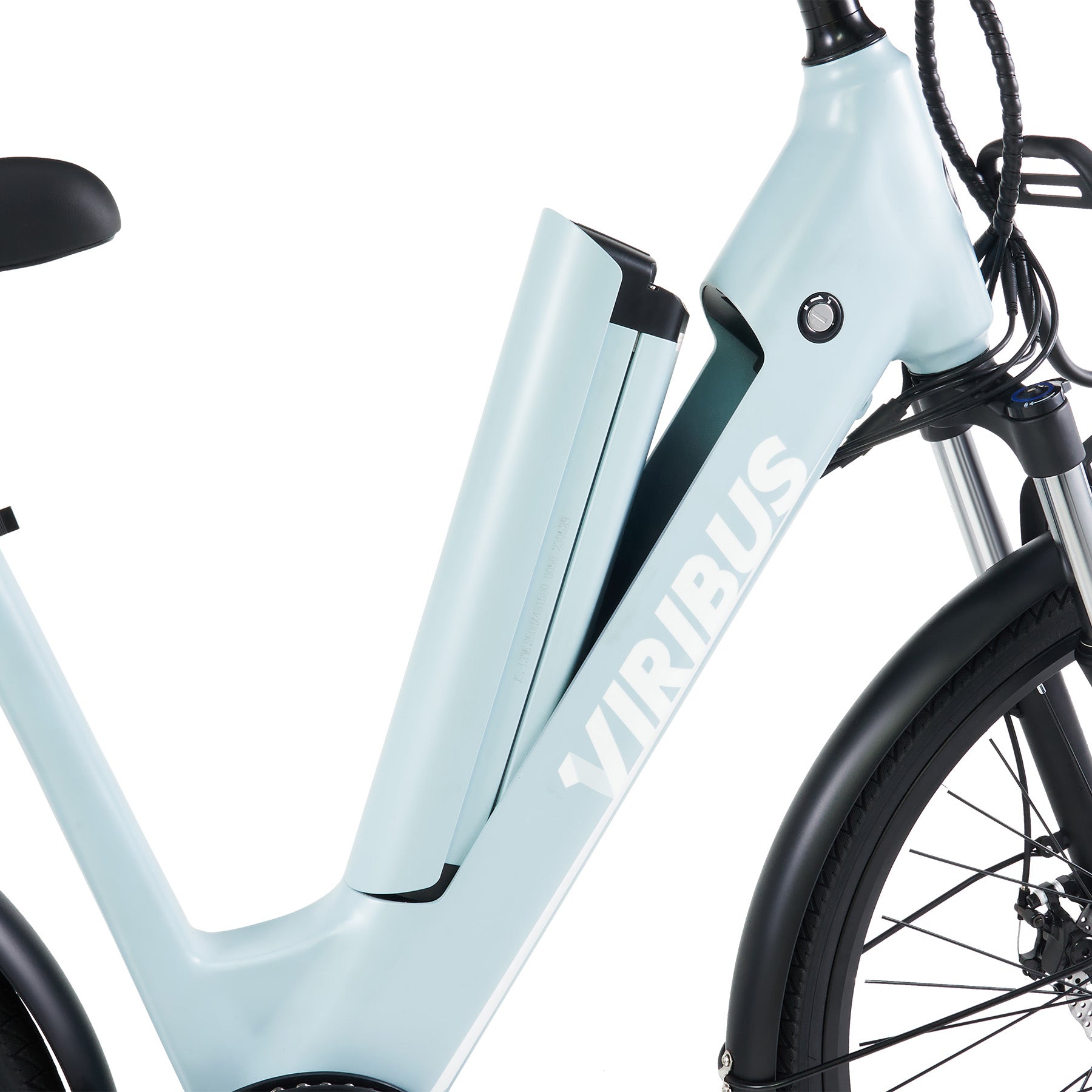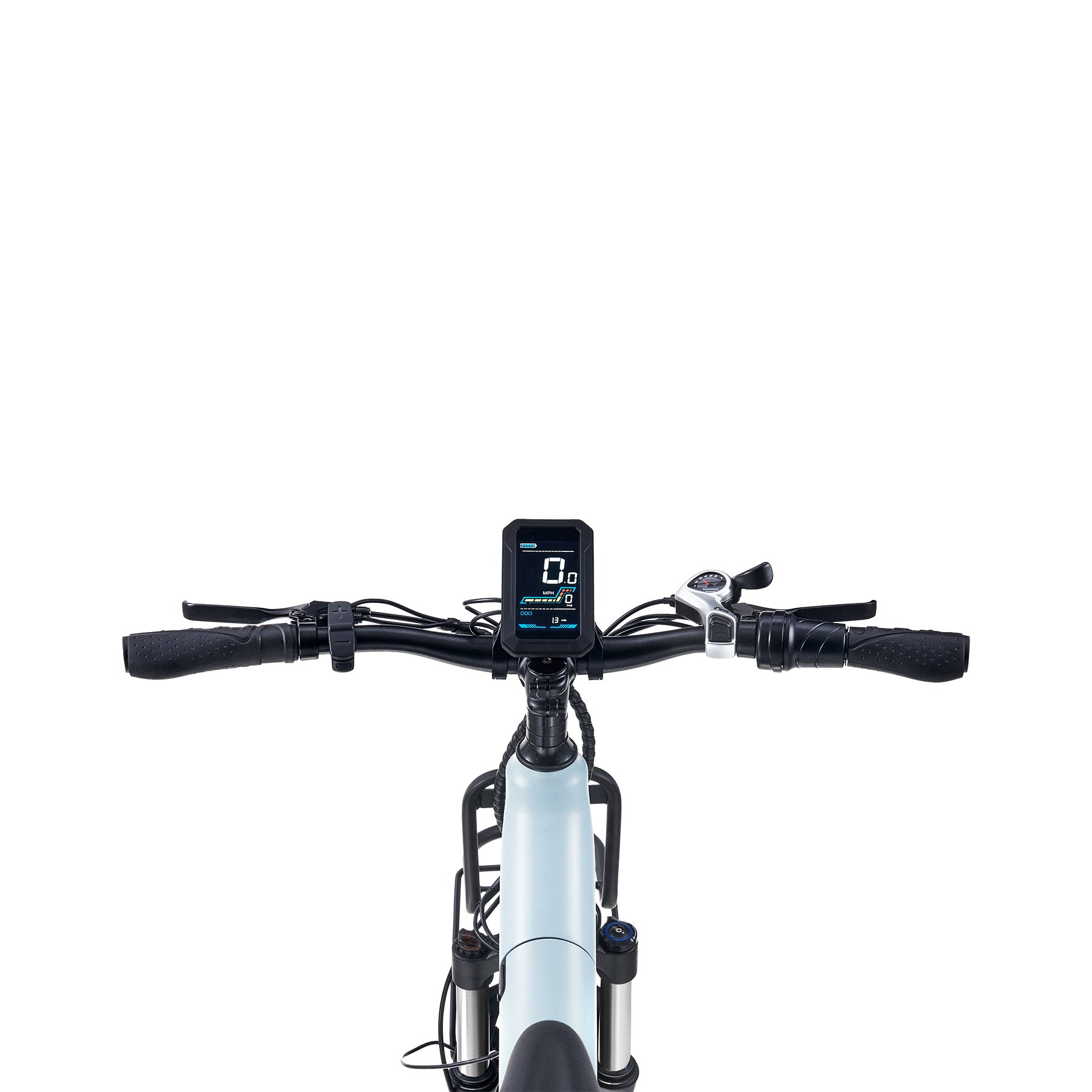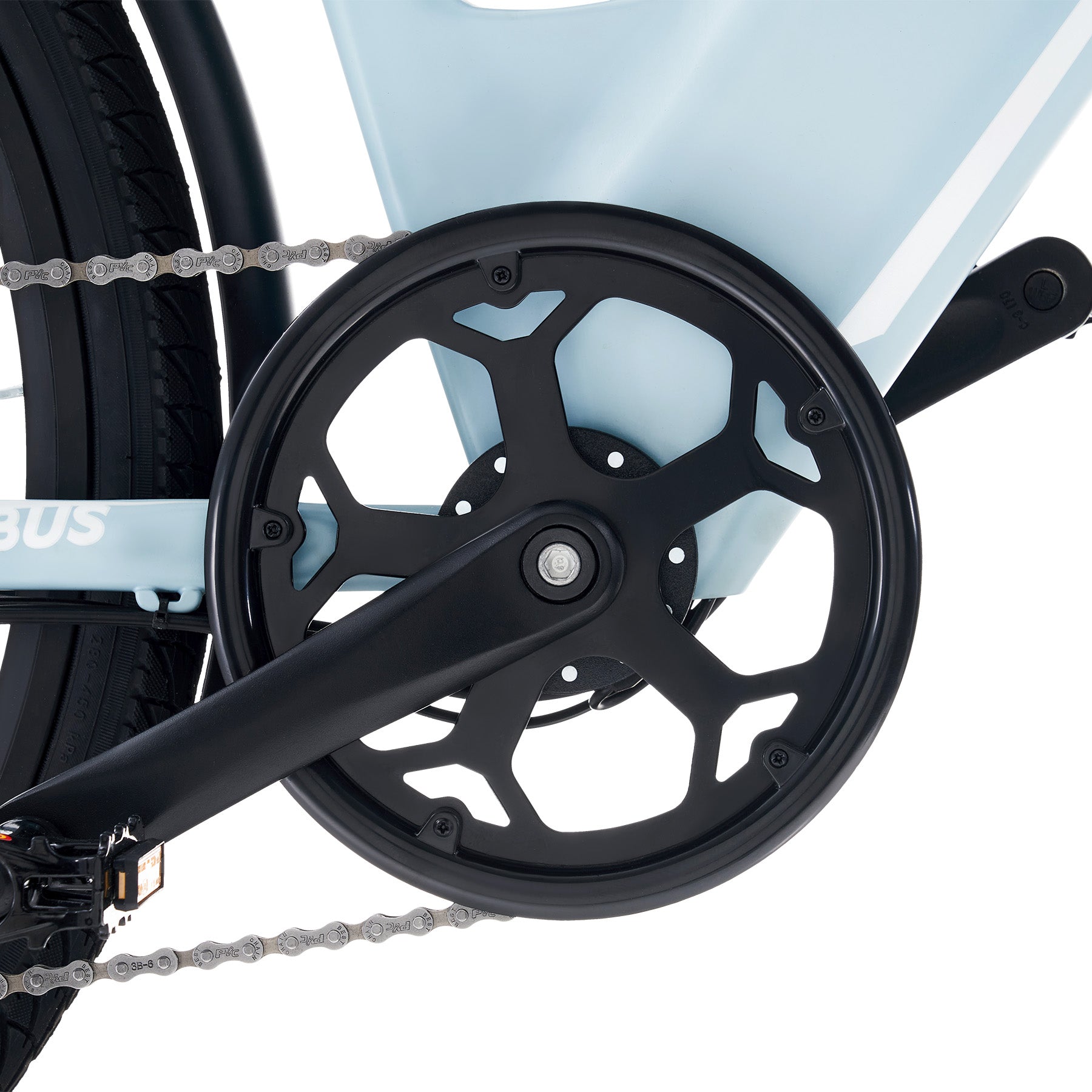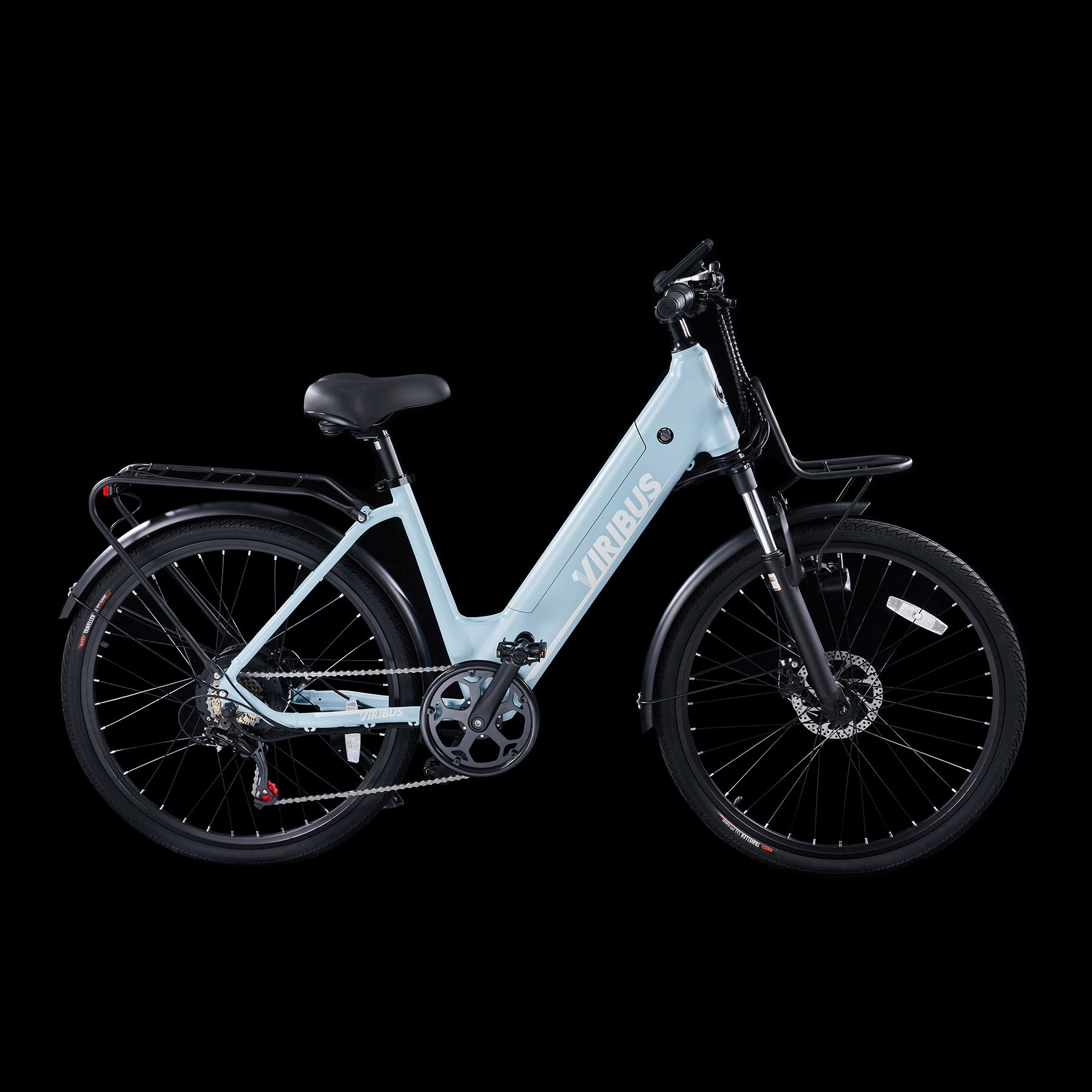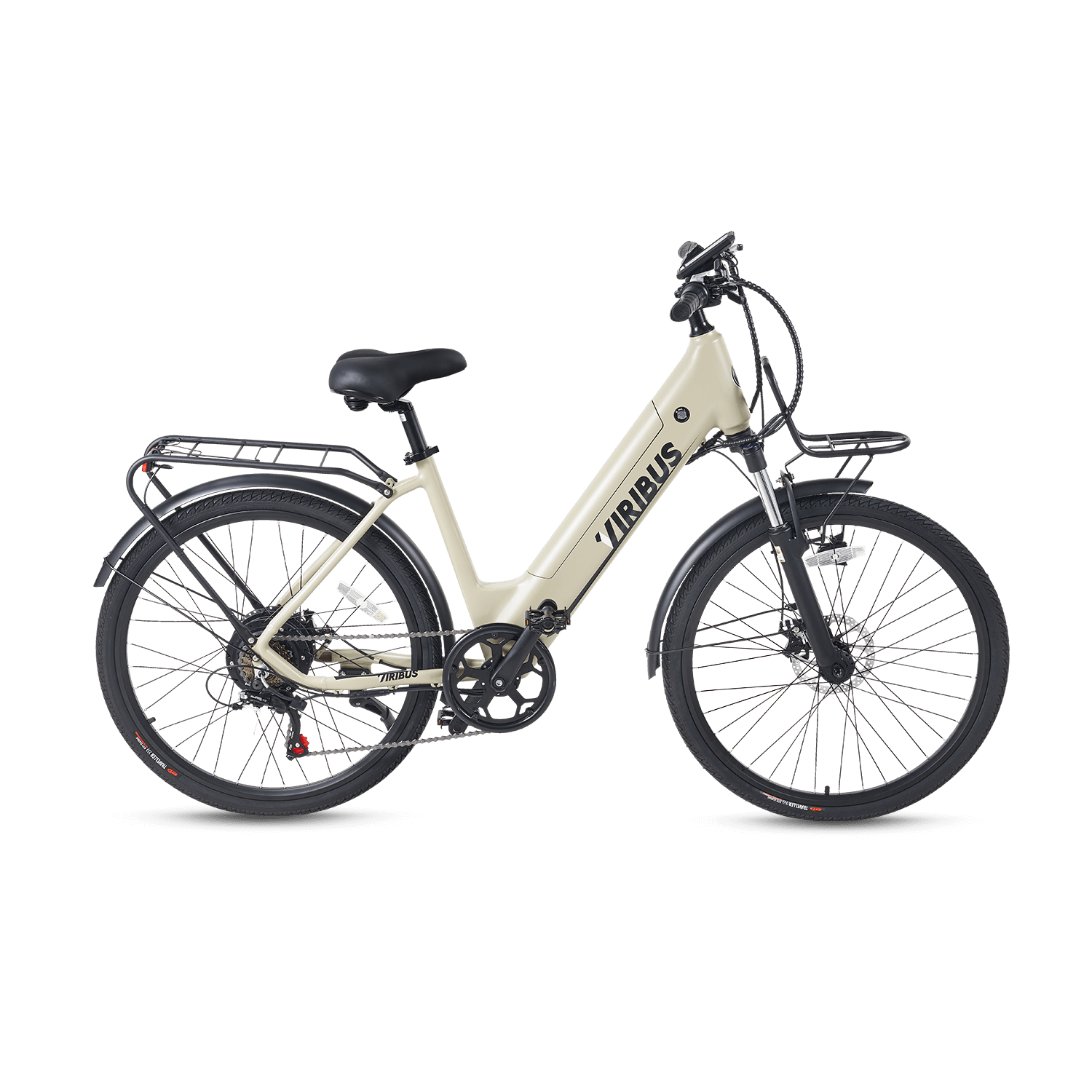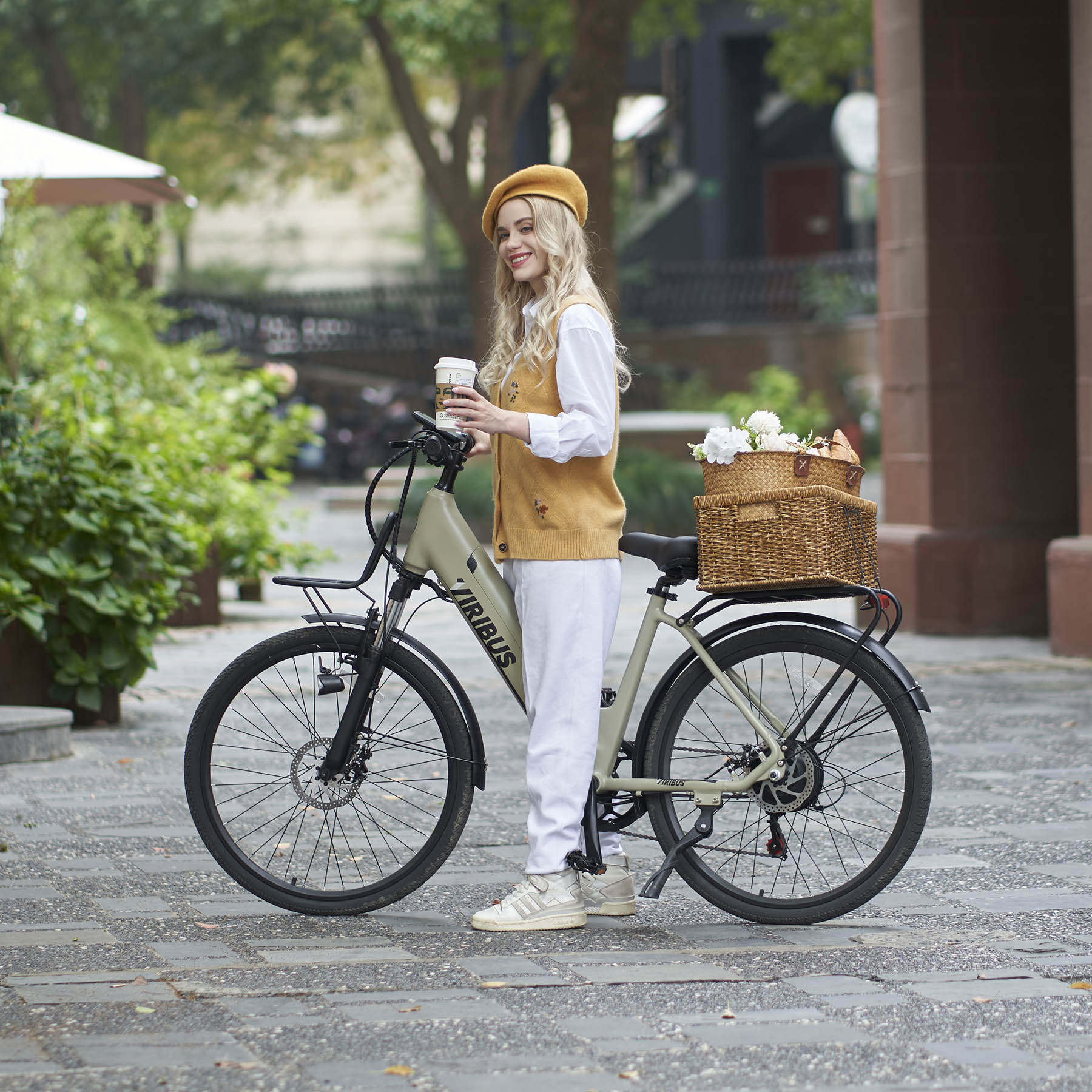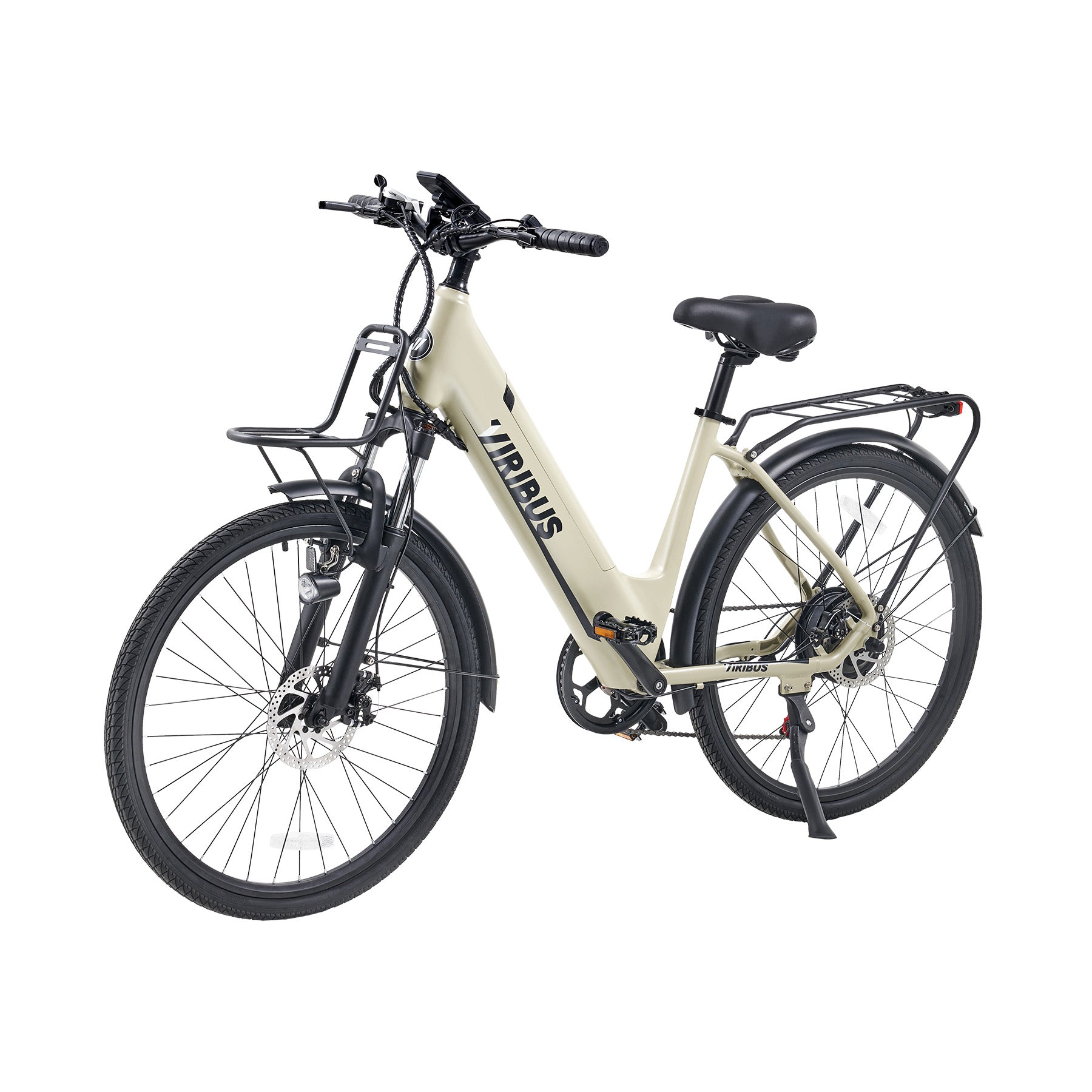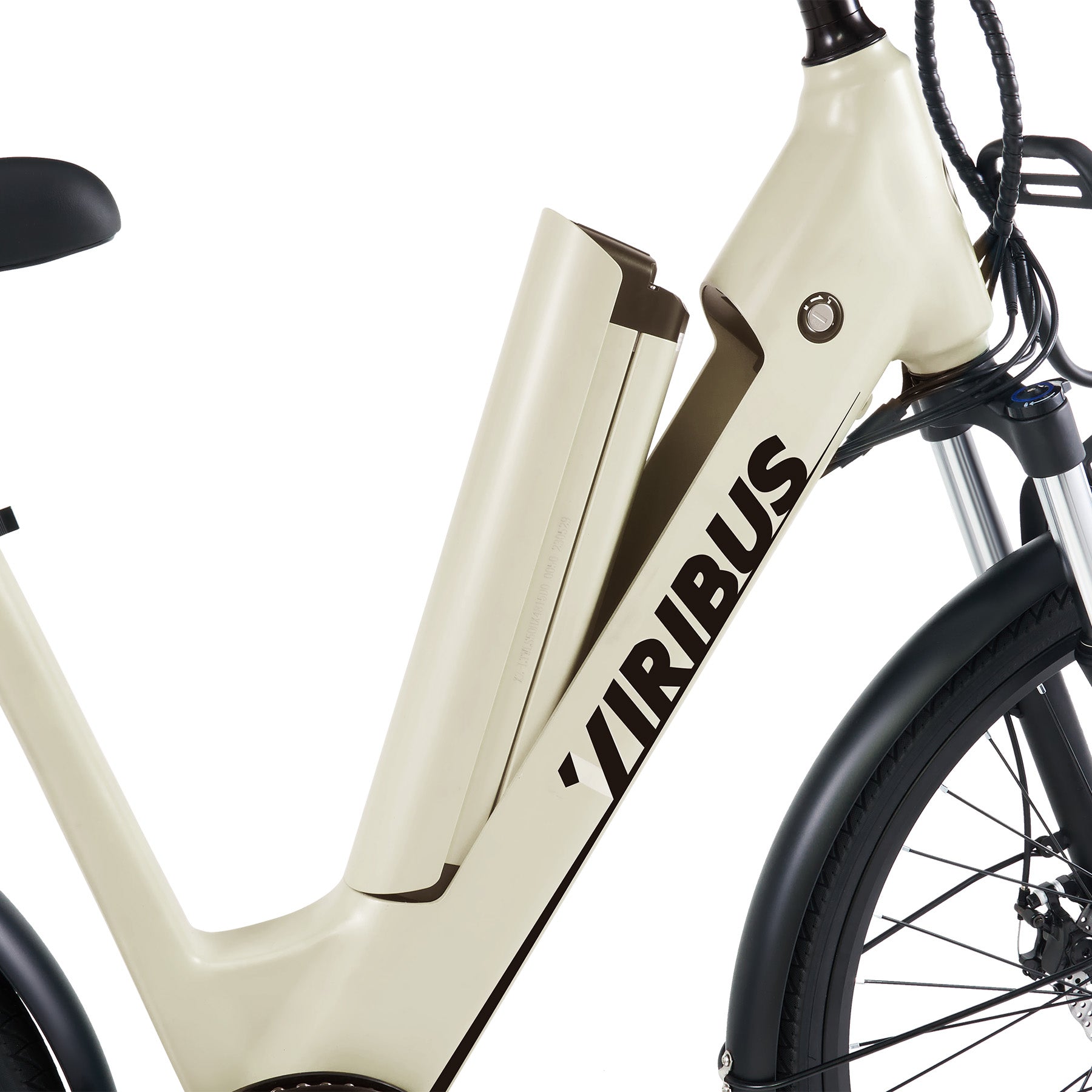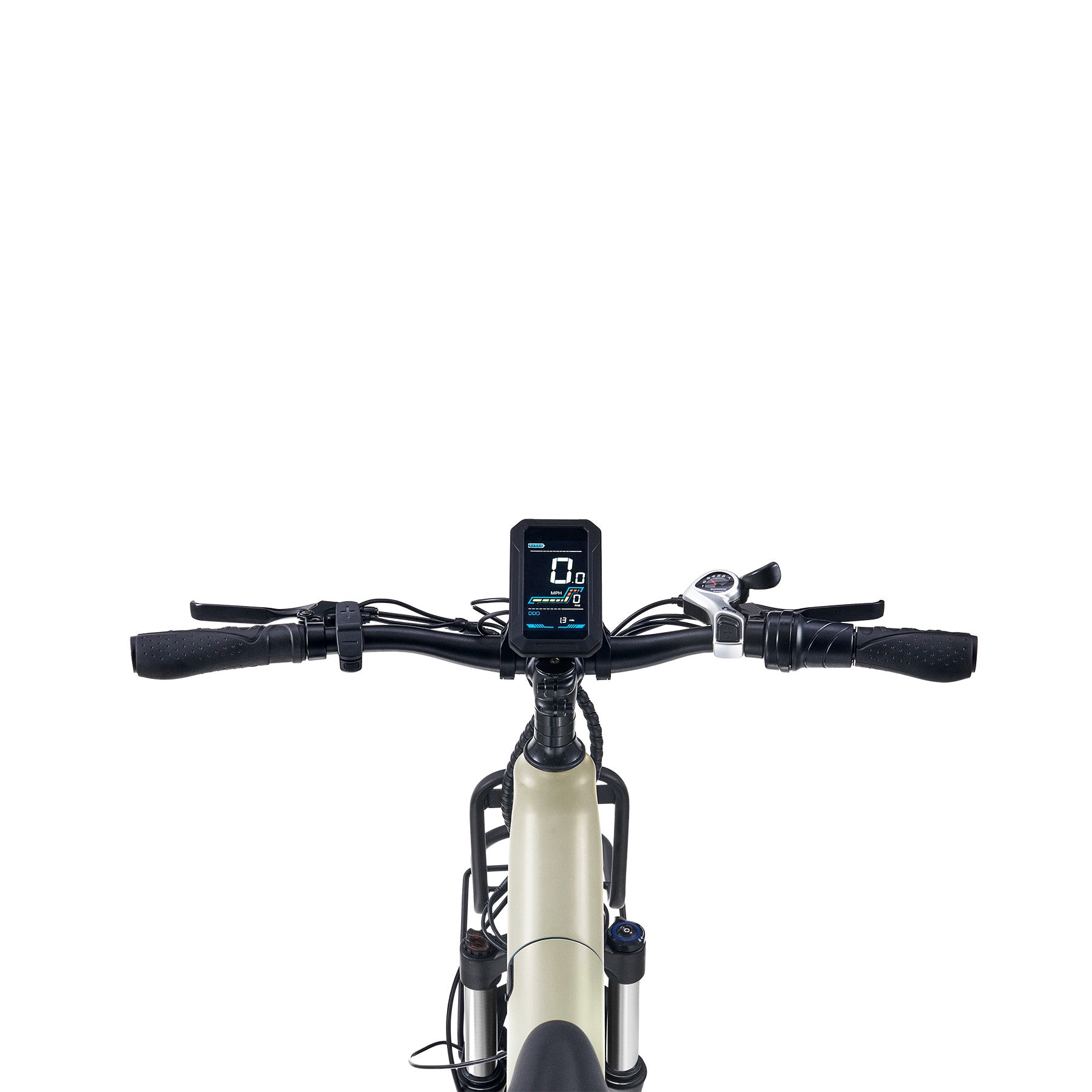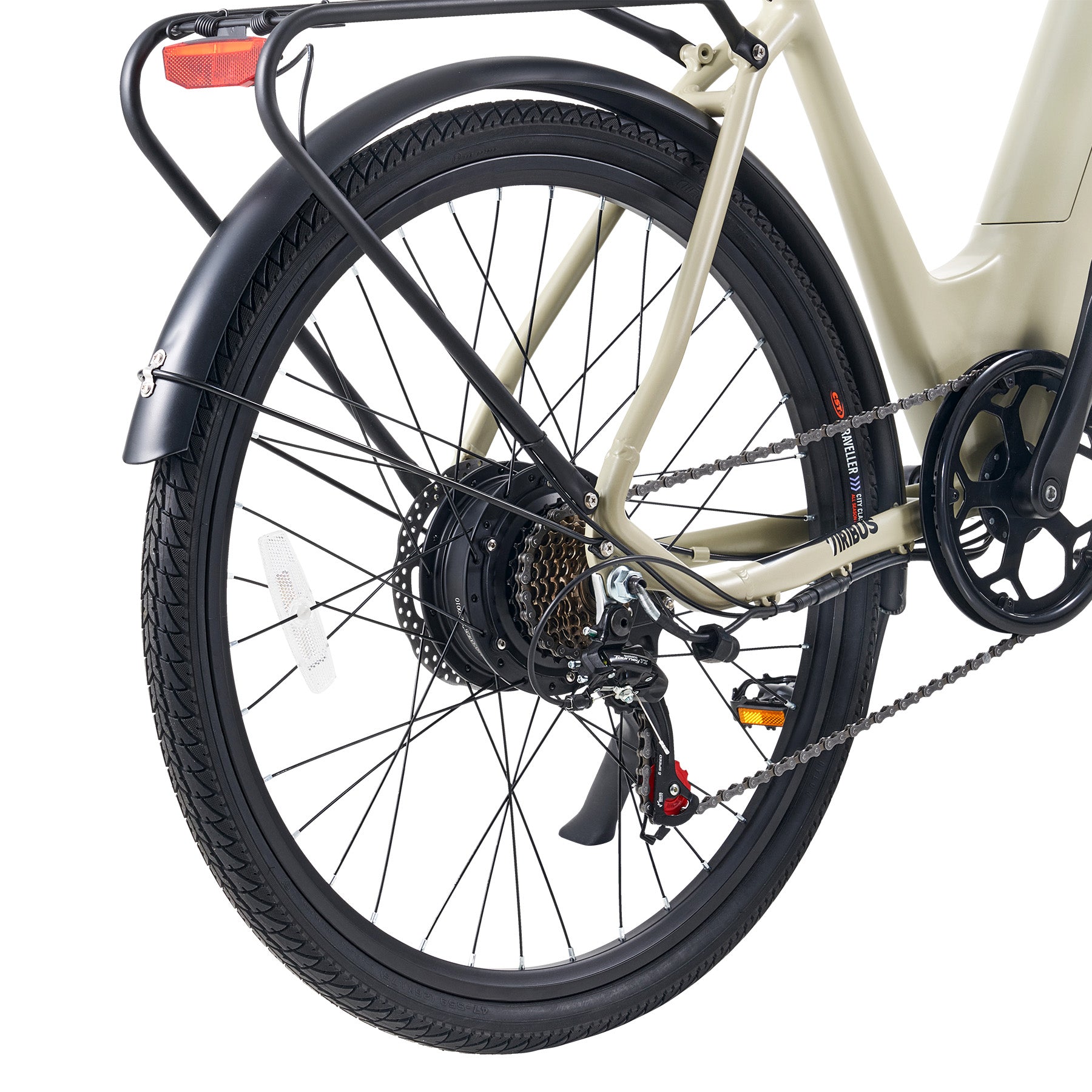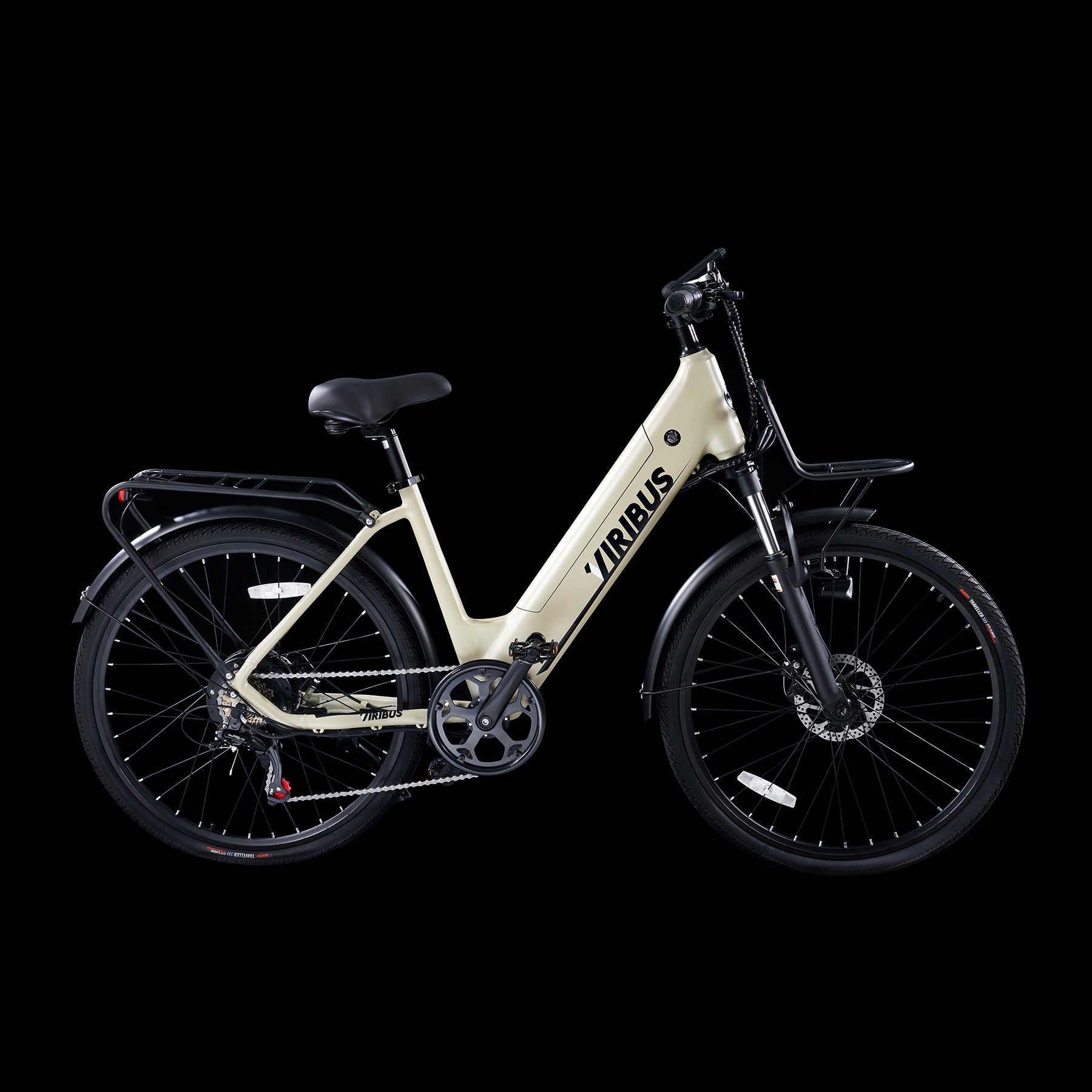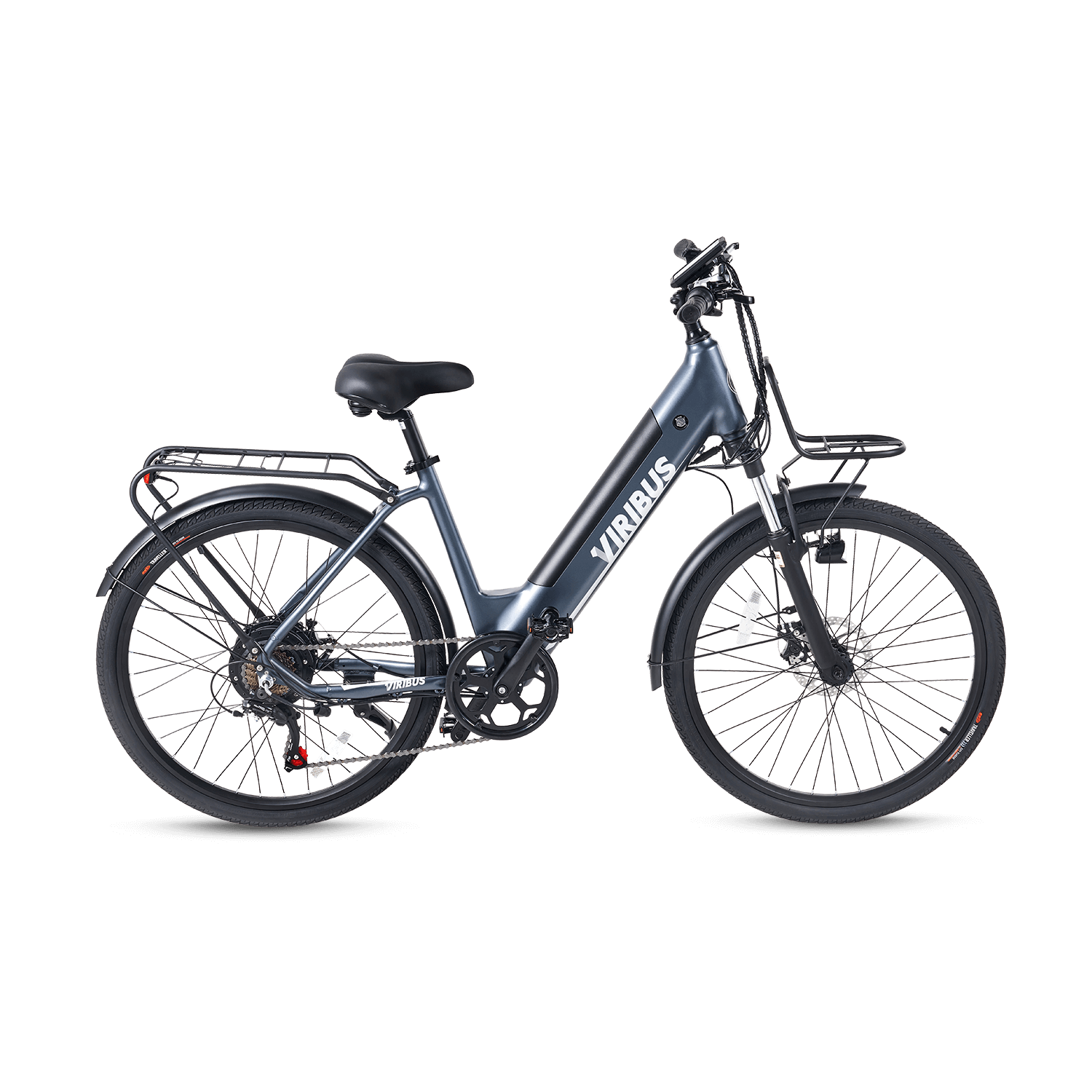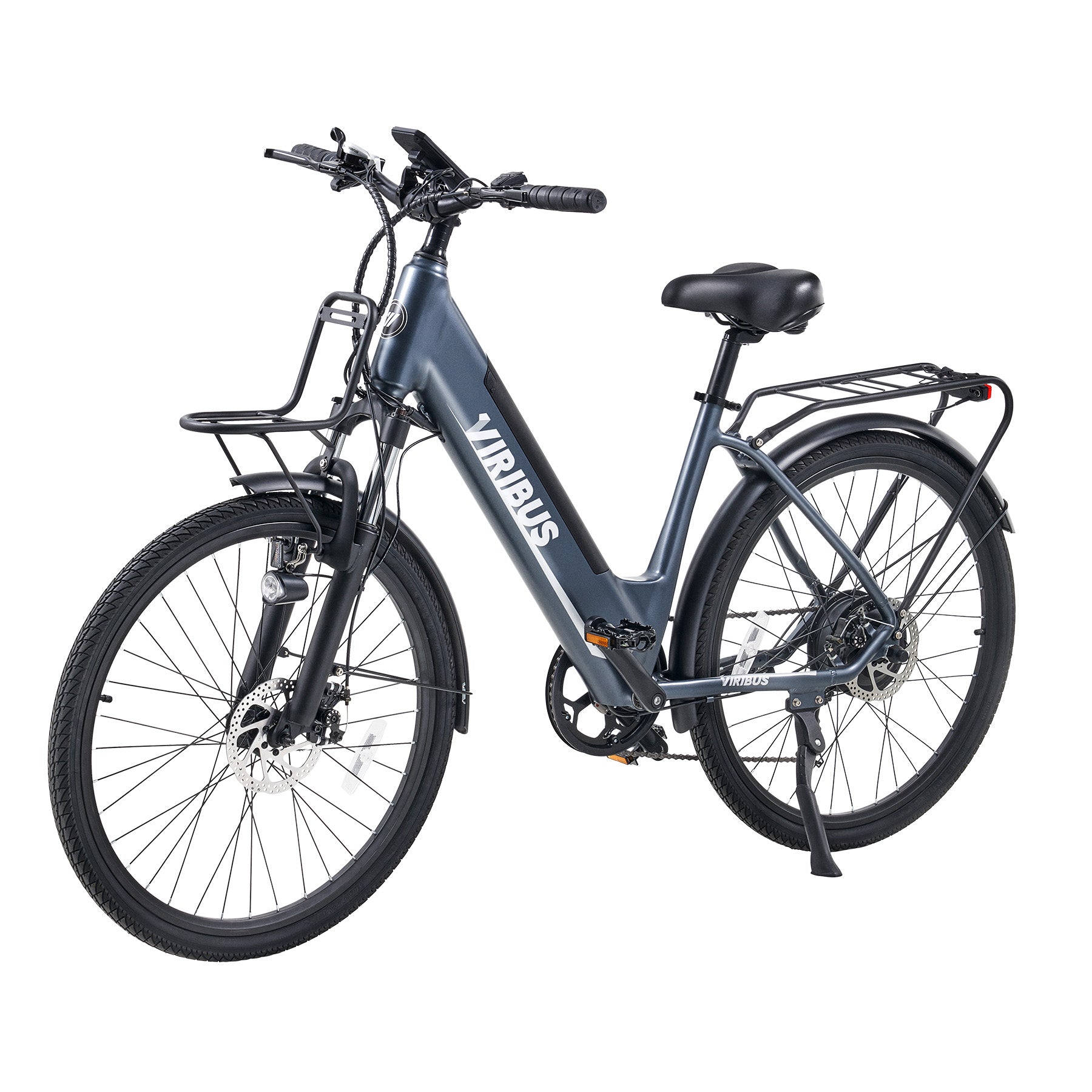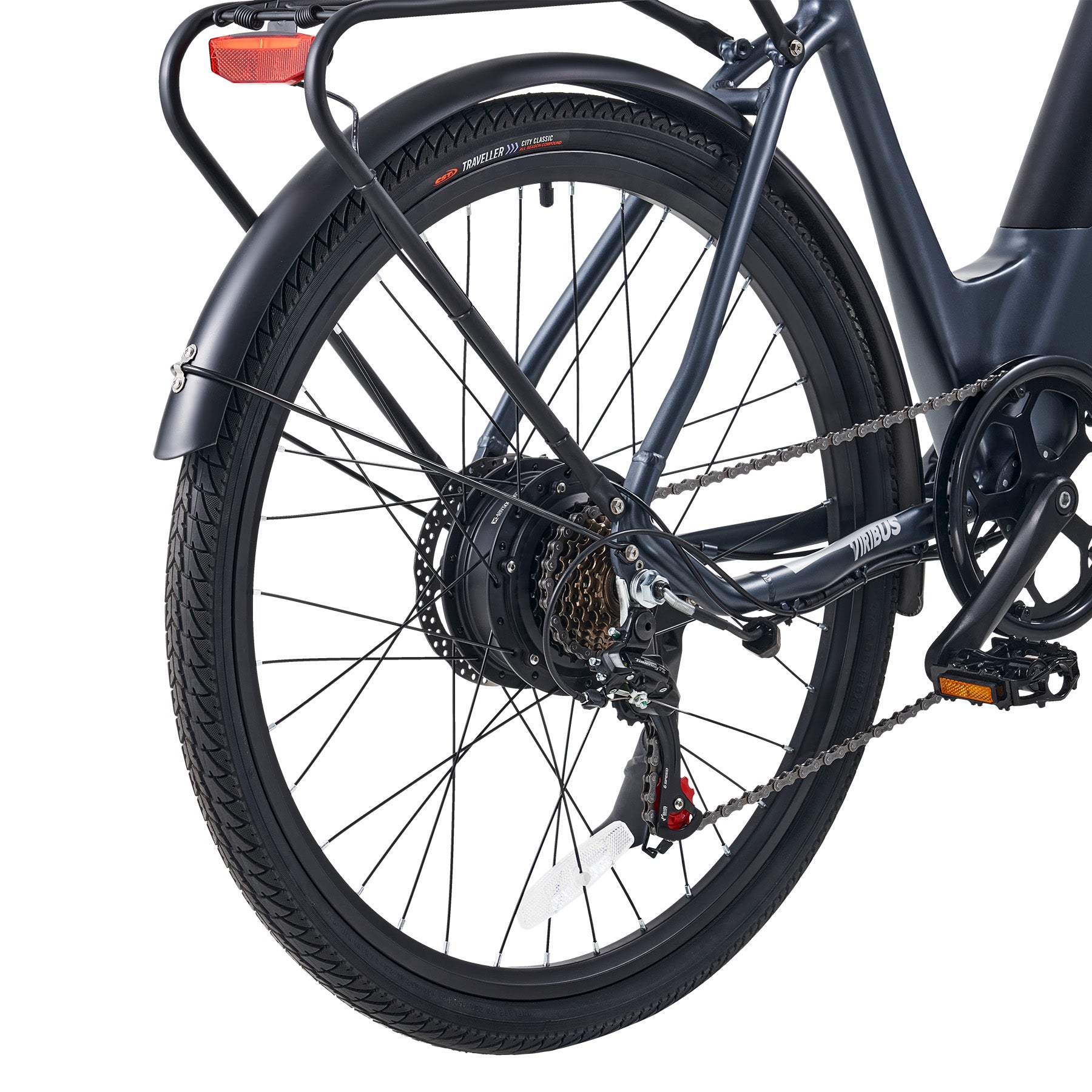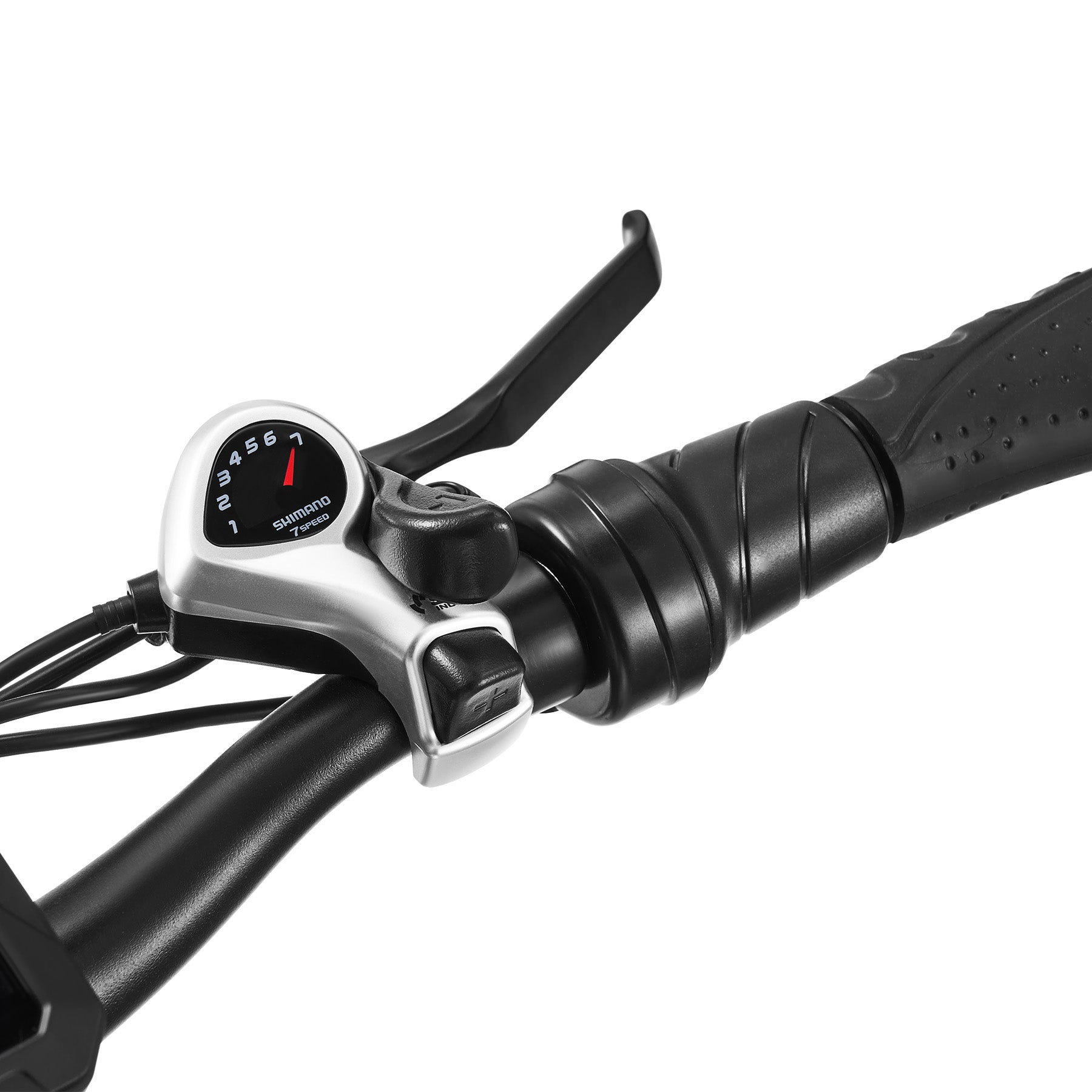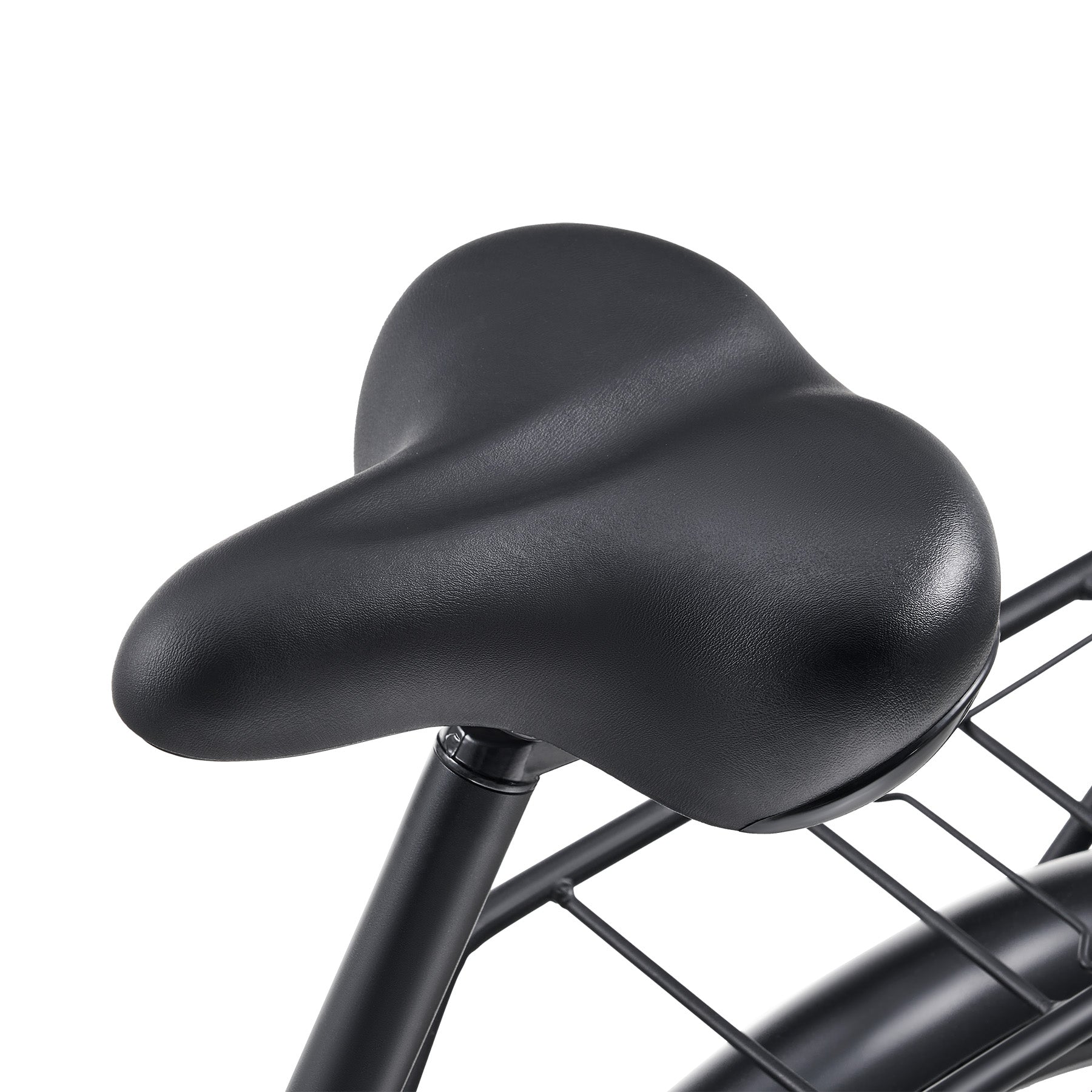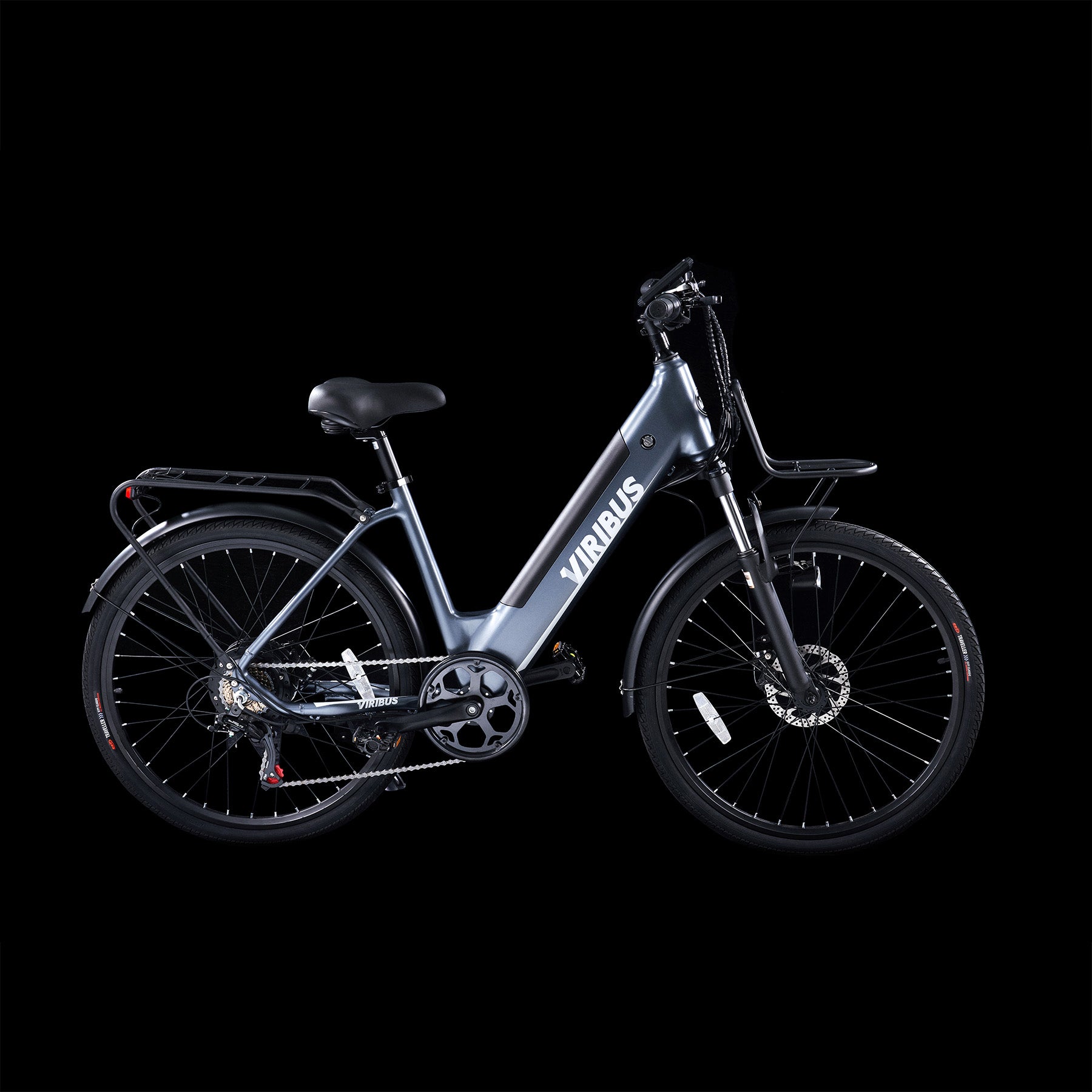 Viribus DuoSense Electric City Bike
---
Secure your order by December 15th for guaranteed delivery by December 23rd.
Buy DuoSense Get Free Accessories Pack Worth $135, Rear Mirror + Phone Holder + Gloves + Helmet;
*The free accessories pack will be automatically sent to you after you place your order. Please note that accessories will not be delivered with the bike. Delivery time for the accessories is up to 4 weeks.
Maximize Your Mileage
Viribus DuoSense electric city bike takes the strain out of daily commutes! With a removable 48V battery, this 26" ebike for adults offers pedal assisted range up to 80mi and full throttle range of 40mi for diverse transportation needs - zip through city streets or embark on scenic weekend adventures, Viribus DuoSense has you covered.
Write content to help your customers to better understand your products or policies.
Write content to help your customers to better understand your products or policies.
DuoSense Specifications
Motor
48V, 500W (peak 1000W)
Battery
48V 15A, 720 Wh automotive-grade large battery cell
Sensor
Dual hall sensors, smoother pedal assist
Throttle Assist
Half twist throttle,removable
Headlight & taillight
High output integrated LED
Display
4.0'' Backlit LCD display with speed, trip, battery, assist level and more
Charger
48V, 2.0A, 4 - 6 hr charging
Pedal Assist Range
80 Miles
Frame
Aluminum frame, featuring an integrated frame and unique welding technology
Tires
26 x 2.5'' puncture-resistant liner
Brake
Mechanical disc brakes
Rators
160 MM front and rear
Grips
Durable ergonomic grips stem
Saddle
Comfort ergonomic seat
Pedals
Alloy platform with reflectors
Pedal Assist Intelligent
0 ~ 5 level pedal assist
Pedal Assist System
60/70/80/90/100% of max speed
Handlebars
Aluminum alloy, 31.8 MM
Stem
MA - 400 28.6*90*31.8 MM
Total Payload Capacity
330 lb.
Recommended Rider Heights
5'5'' ~ 6'5''
Size & Fit
720Wh
What is the battery power?
Crafted for Comfort and Adventure
Dive deeper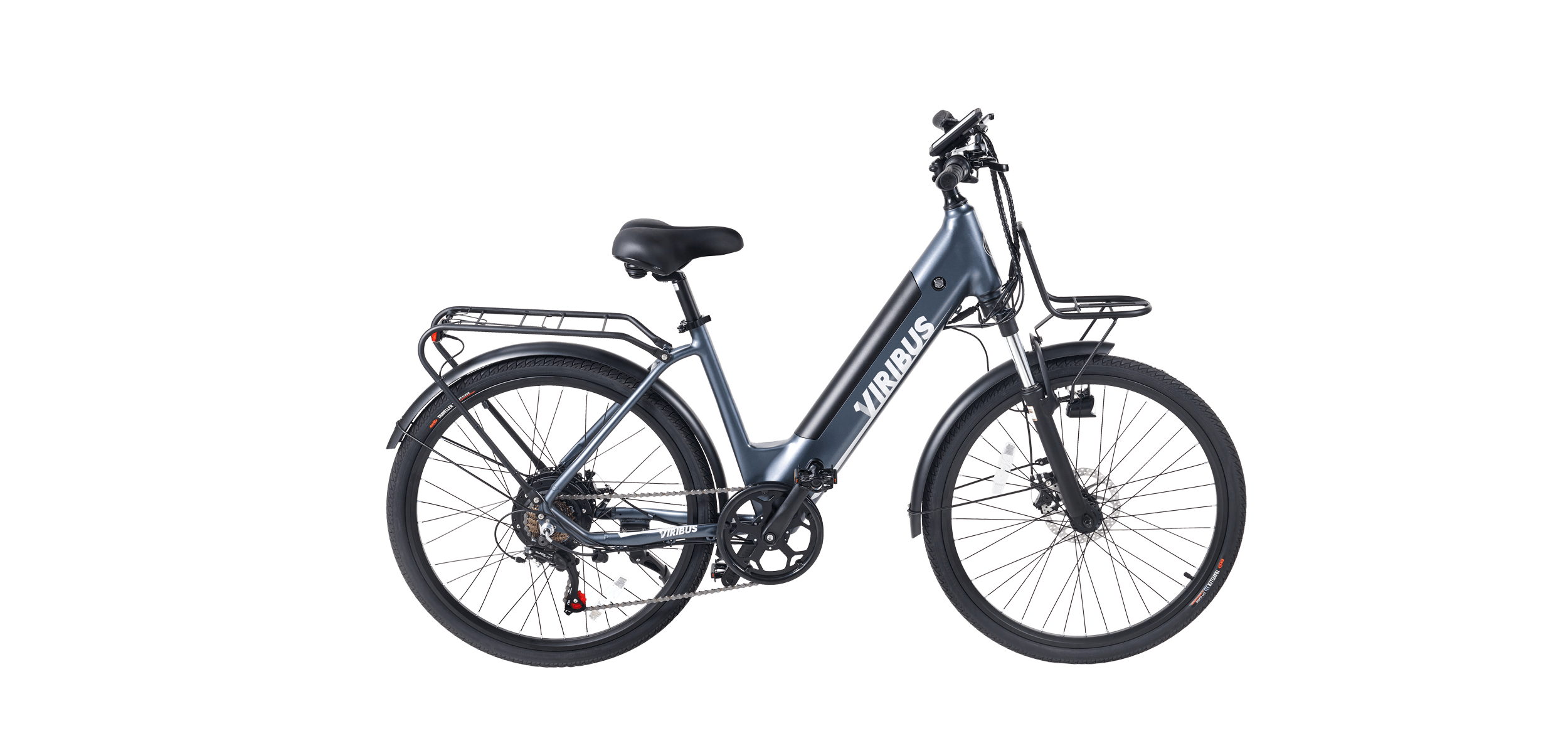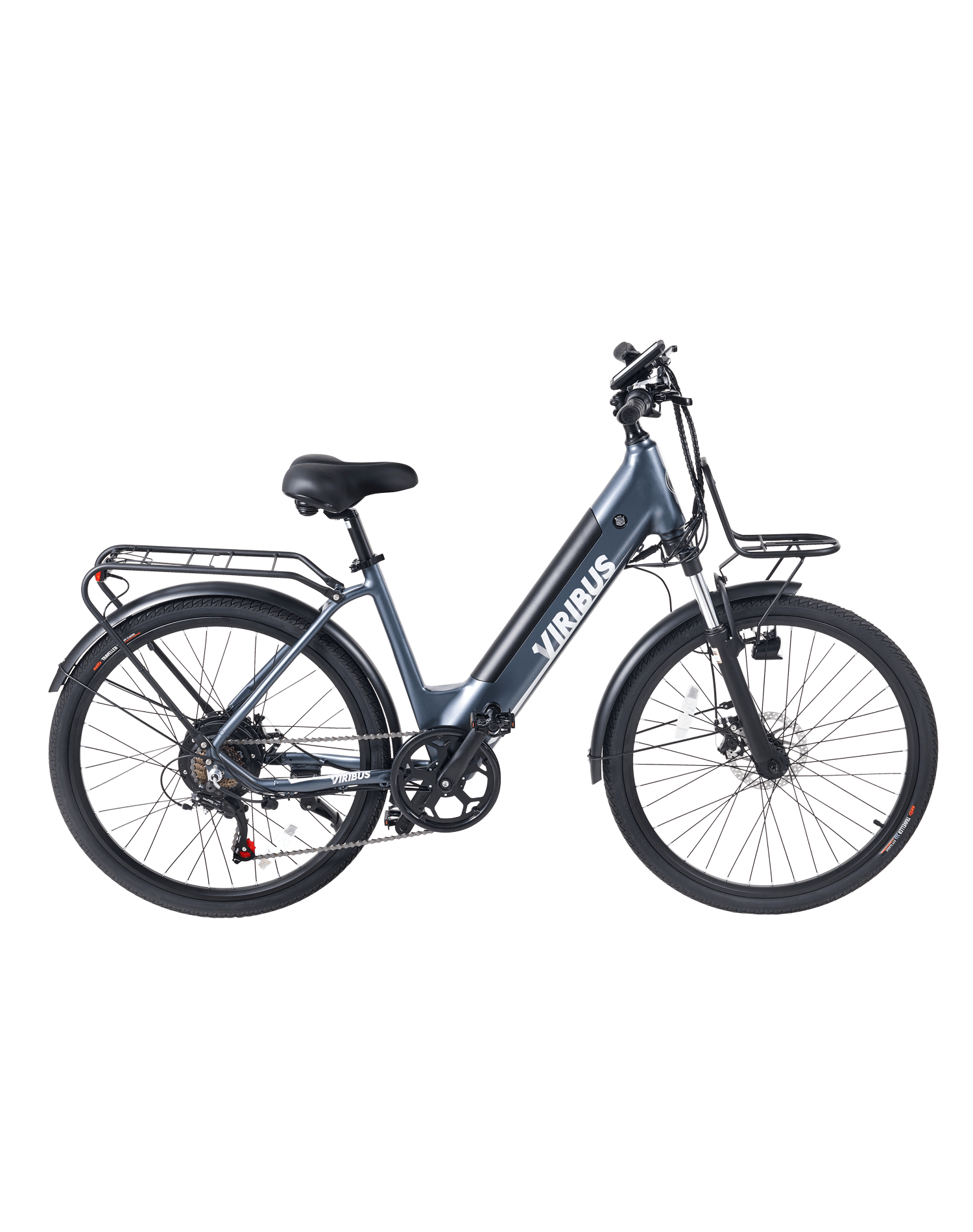 500W Hub Motor
Powerful 500W motor & 48V battery let you go 25 miles at full throttle
Removable Battery
With a lasting 48V ebike battery that provides a pedal-assisted range of 45 miles and a full-throttle range of 25 miles, getting wherever you need to go has never been easier
Well-built Saddle
This bike seat is a sturdy and comfortable saddle that reduces the feeling of bumps while riding on the road. You could move the saddle up and down as well as back and forth to make adjustments to fit your comfort.
Mechanical-Disc Brake
With a rear light and double mechanical-disc brakes
Front and Rear Racks
Crafted from durable materials and featuring ample storage space, the Viribus DuoSense electric bike is the ideal companion for riders in need of a convenient way to carry gear, luggage, or other items on their journey.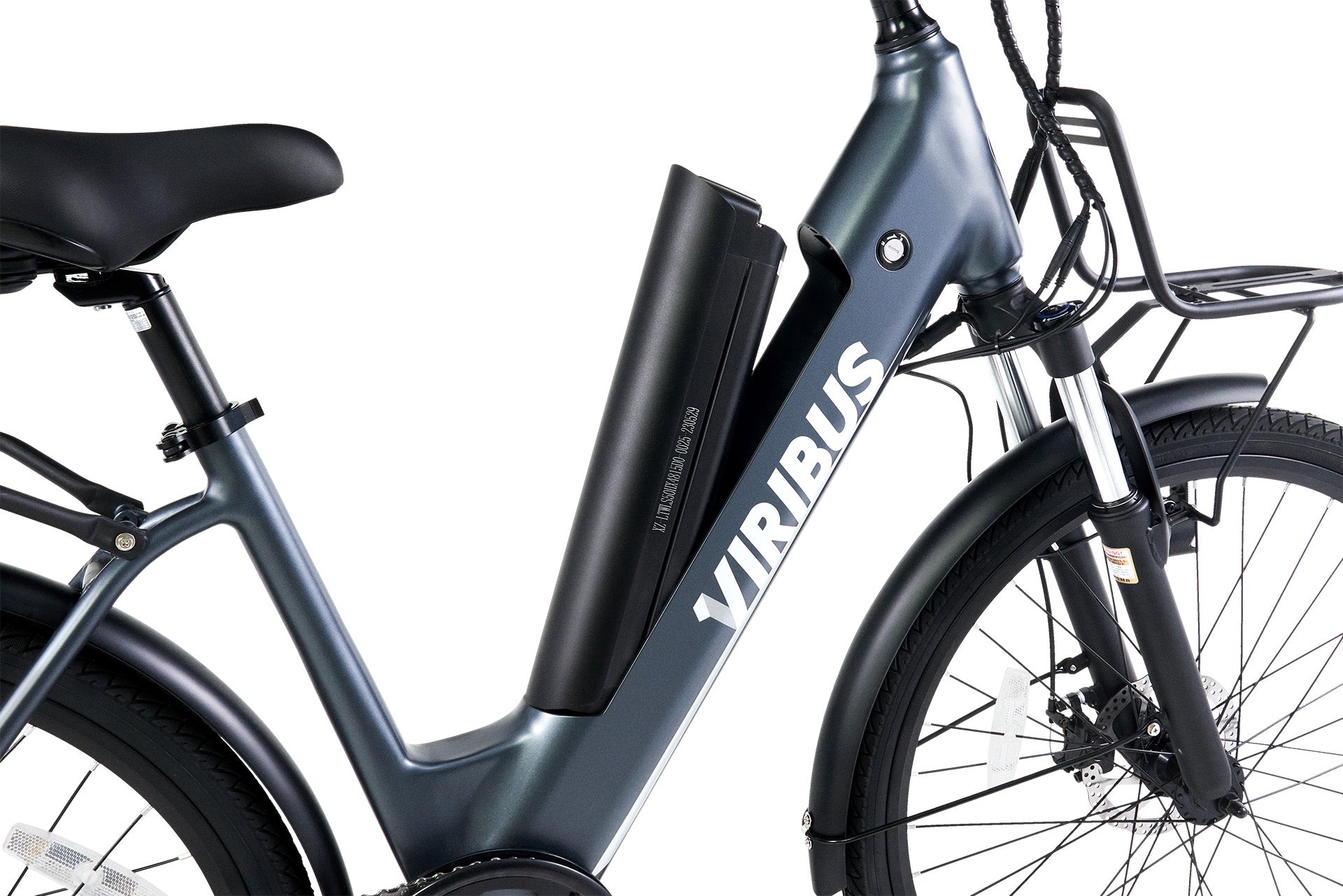 Removable Battery
Viribus DuoSense e-bike is equipped with a top-of-the-line 21700 automotive-grade battery cell, With a lasting 48V 15Ah battery that ensures a pedal assisted range of 80 miles and a full throttle range of 40 miles, getting wherever you need to go has never been easier.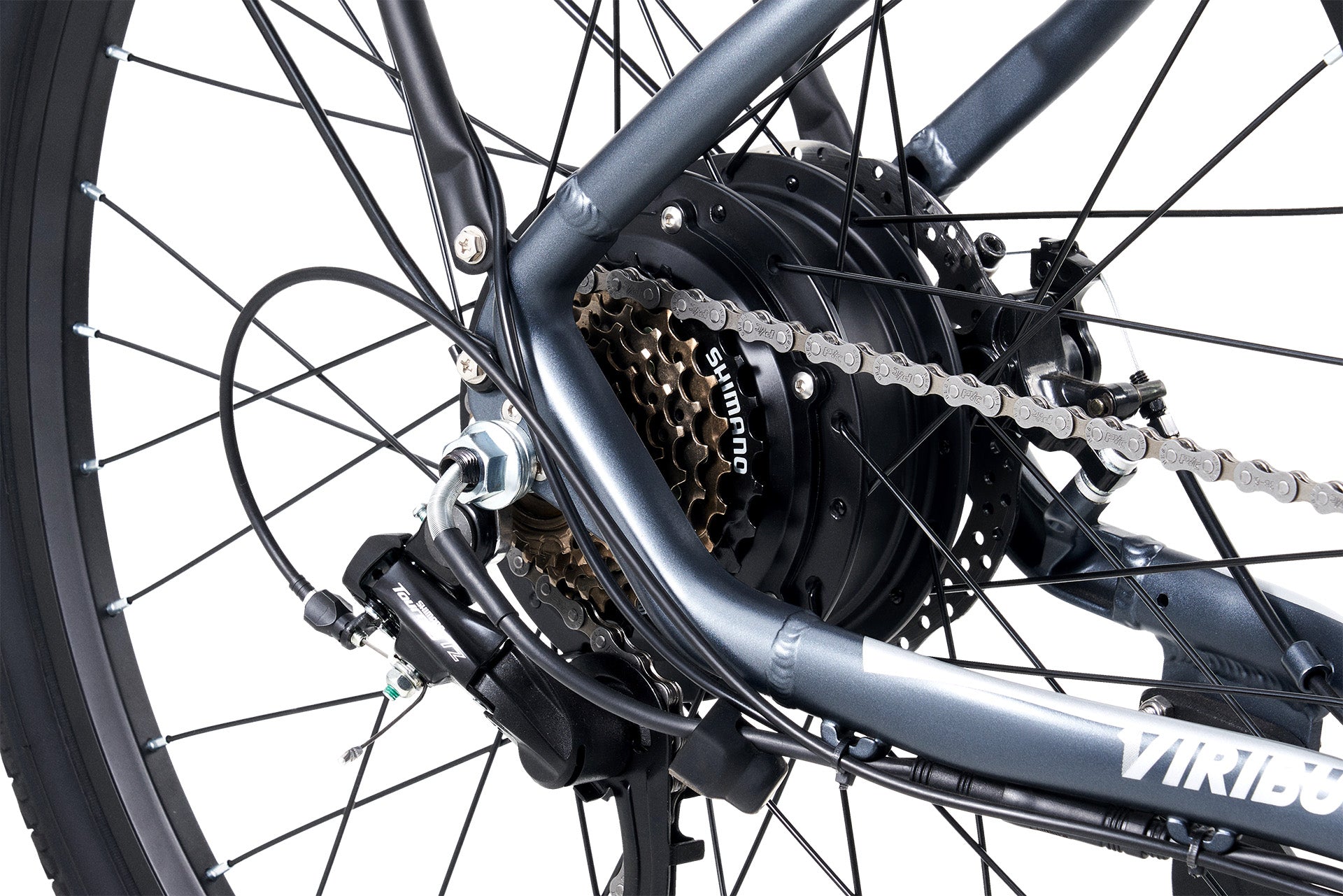 Powerful Dual Hall Sensor Drive
With a powerful 500W motor featuring dual Hall sensors, you'll enjoy a smooth, responsive ride every time you hit the road. The 7-speed Shimano derailleur ensures a seamless ride, whether you're cruising on flat roads or tackling uphill climbs.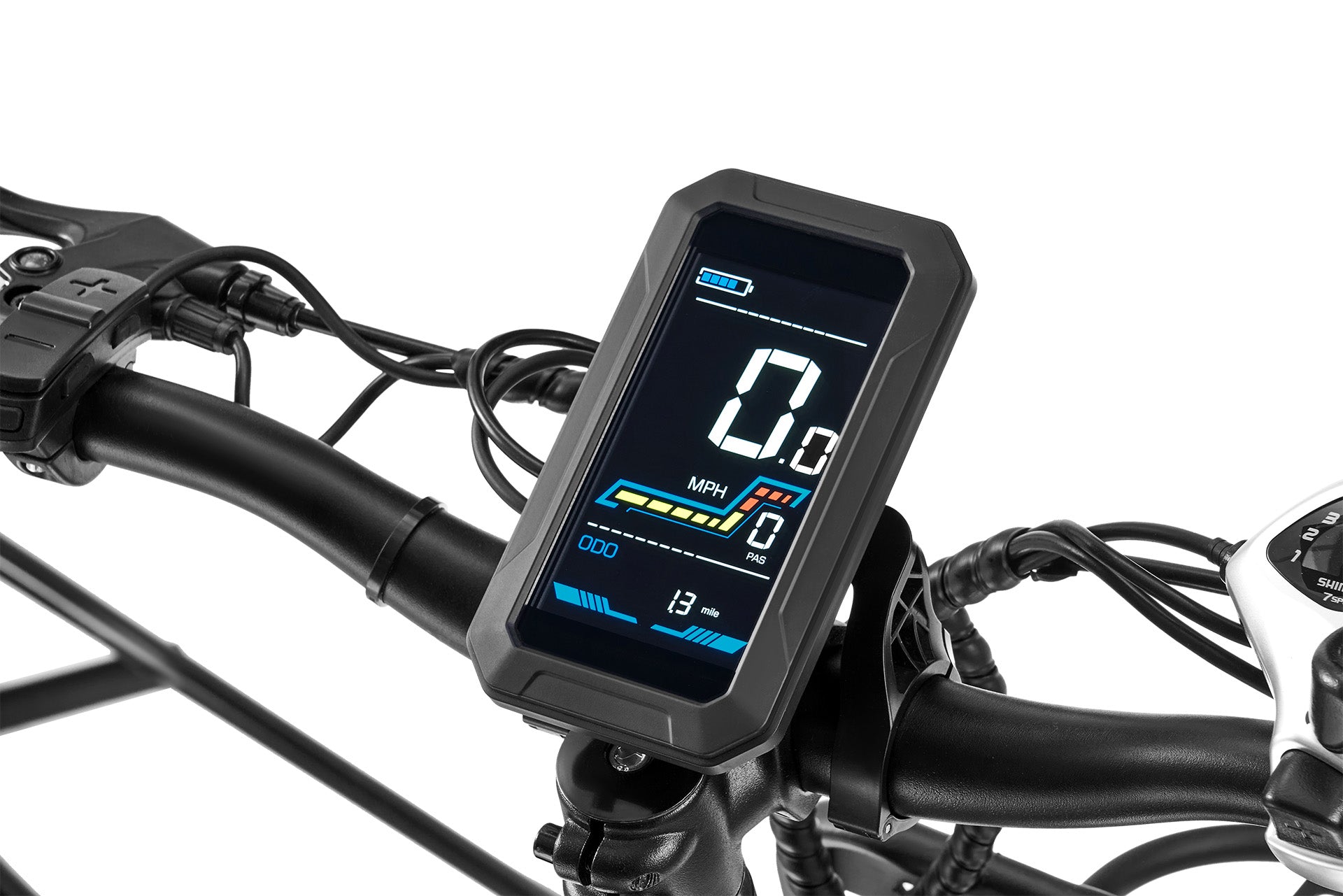 Multifunctional LCD Display
Backlight display provides the information of speed, mileage, power, etc.
Calculate how many miles you have ridden.
Pedal assistance power adjustment.
Can be set to current speed, max speed, or average speed.
Safe
Feel Safe Wherever You Go
Each Viribus e-bike goes through a detailed 50-point inspection before we ship it to you right down to the tiniest screw.
Learn More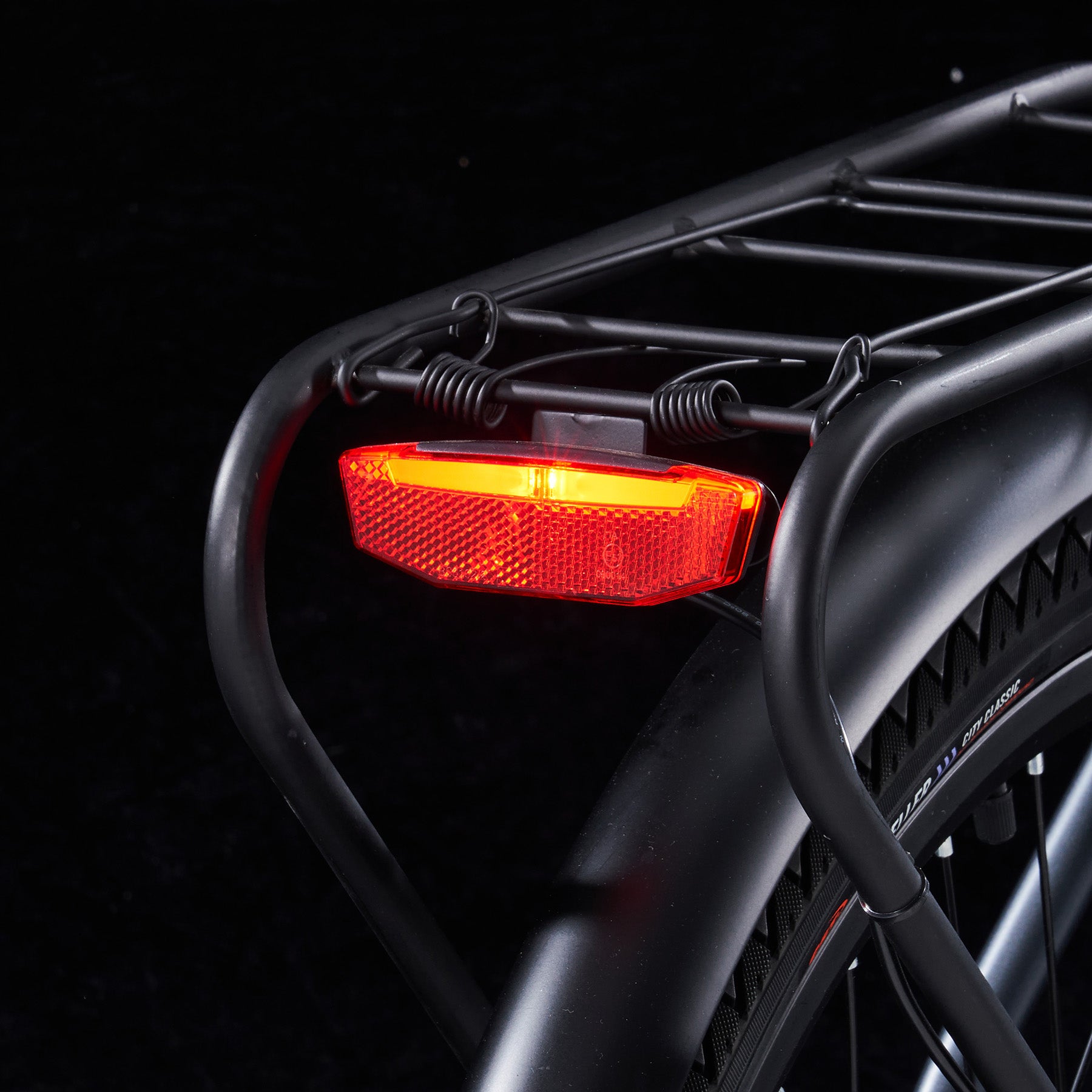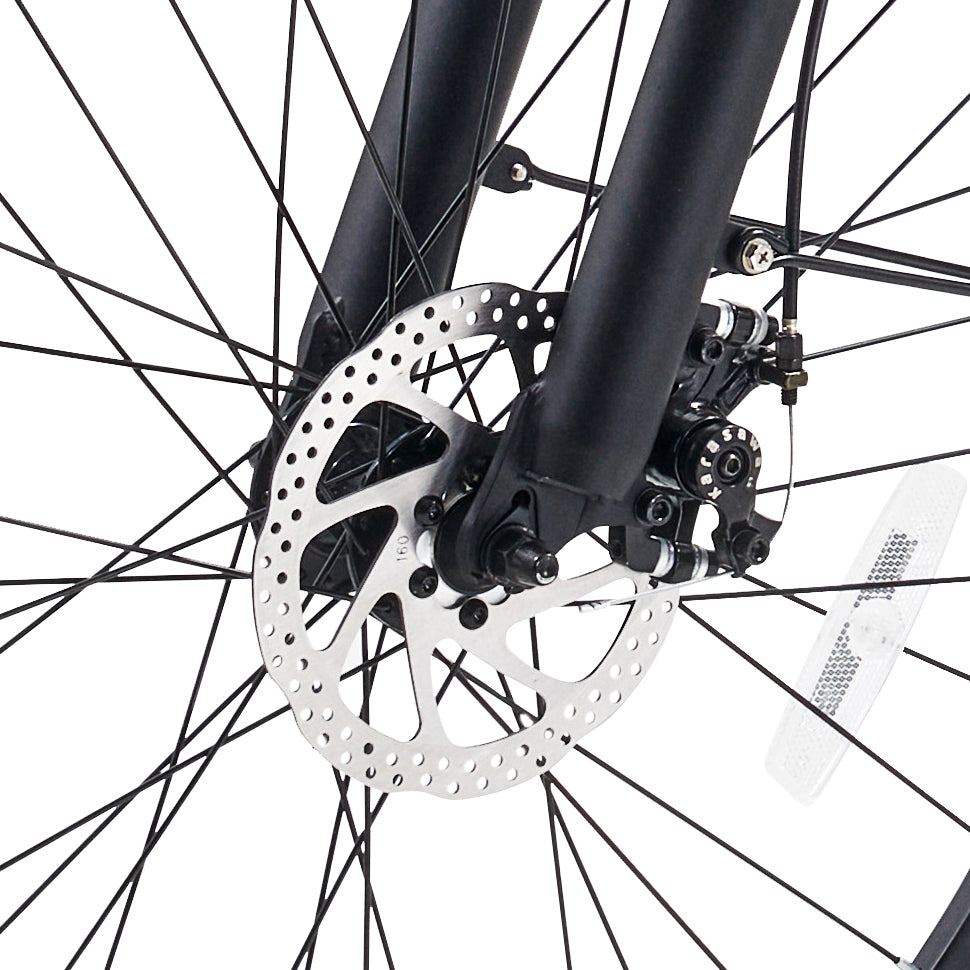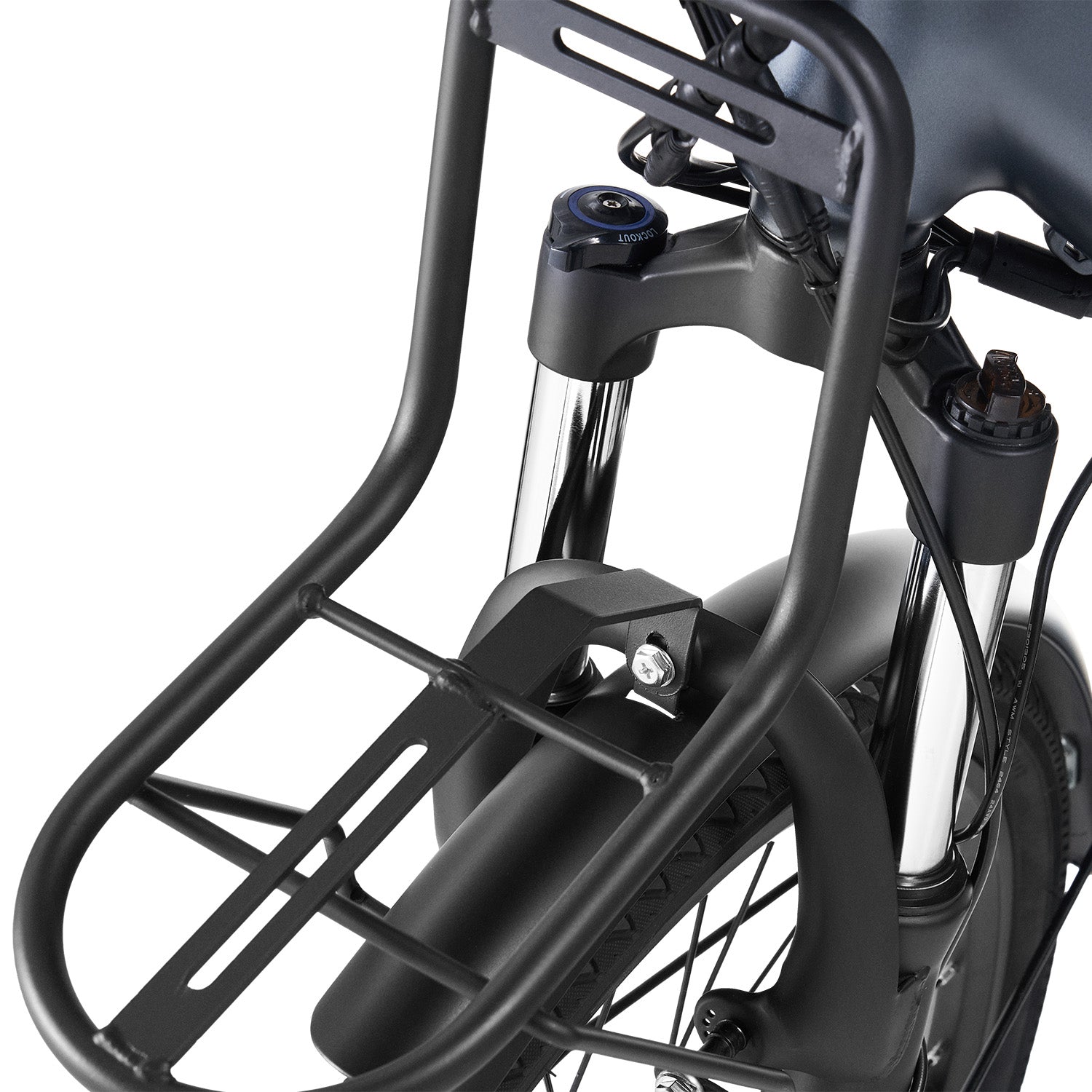 Add Your Own Basket
Attach a basket to the front rack for more convenient storage or securely fasten your groceries to the rear rack with its adjustable clamp, capable of supporting up to 55 lbs.
Brake Confidently In Any Weather Conditions
with a rear light and double mechanical-disc brakes offering riders extra safety in any conditions. Every ebike comes with brakes tested for all-weather stopping ability.
Integrated Brake Rear Light
The rear light is an integrated brake light. The rear brake light will light up when you brake during your ride.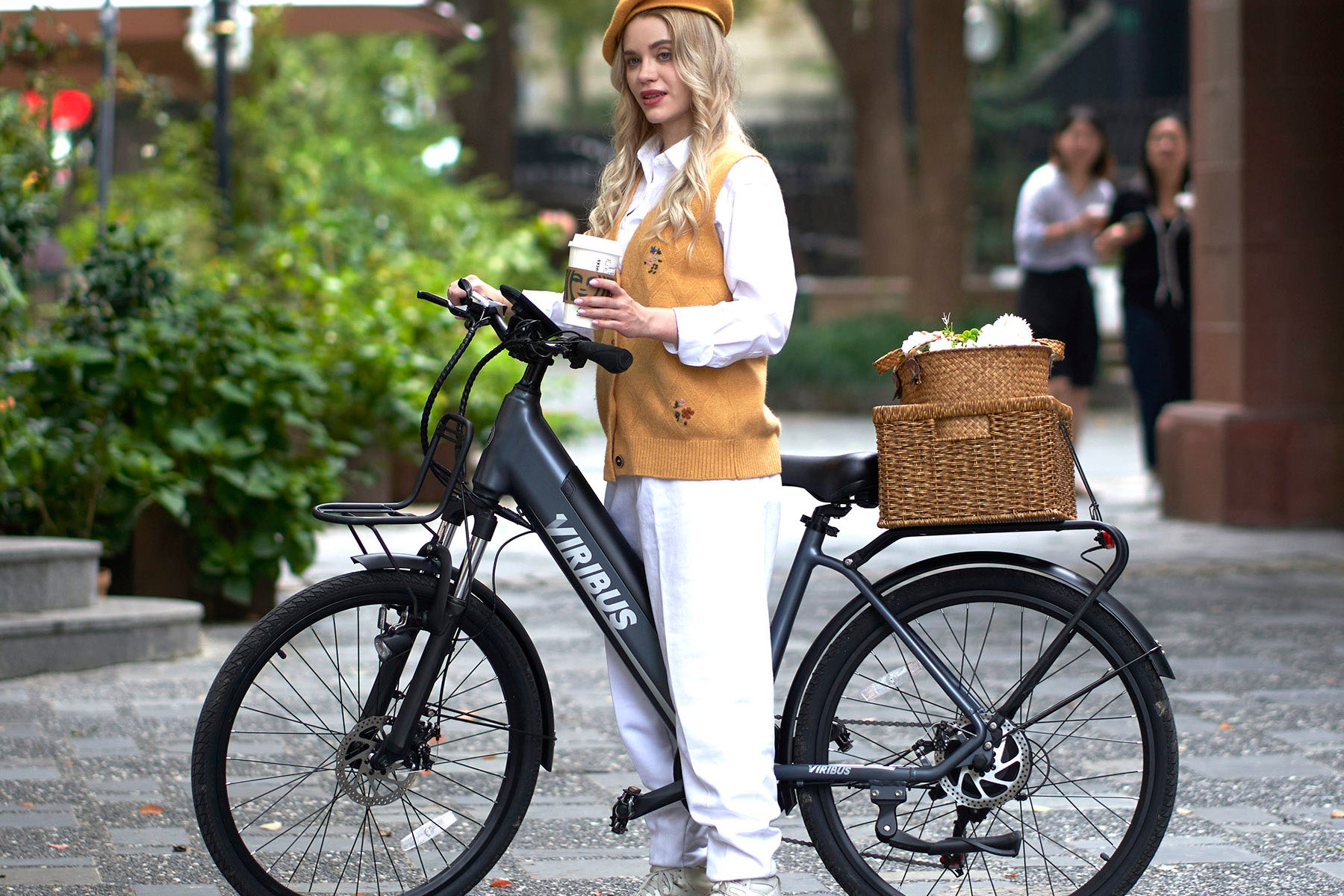 Comfy Rides
Viribus DuoSense Step Through electric bicycle provides a comfortable and convenient ride with its easy on & off step through frame, wide padded saddle, lockout front suspension, intuitive color LED display panel, and front & rear racks.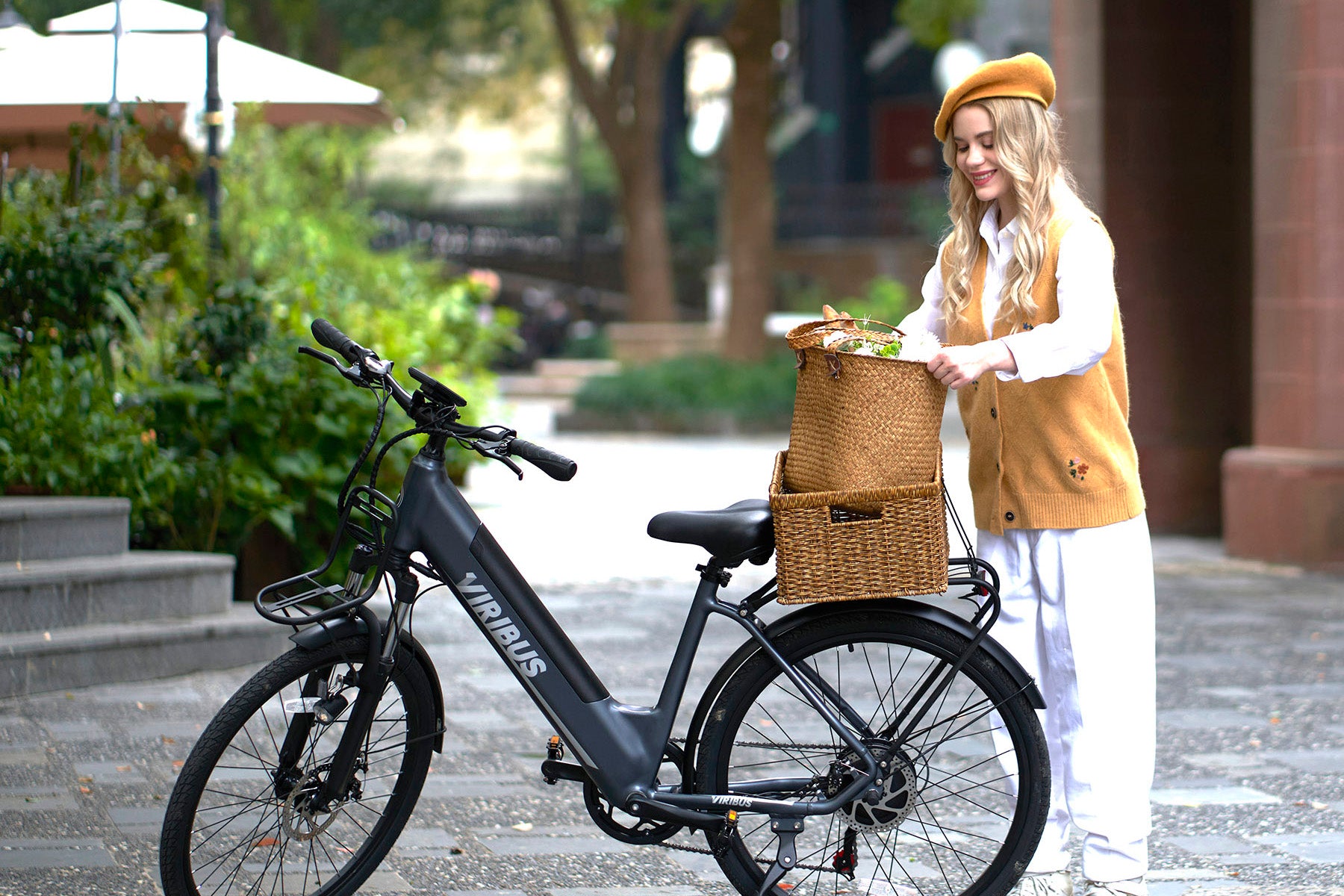 Motor Your Way to Anywhere
Viribus DuoSense, a versatile companion ready for adventure, features multiple modes for different terrains, sleek road tires for highway confidence, 26" spoked rims for heavier loads and double-mechanical disc brakes for added safety on all your explorations.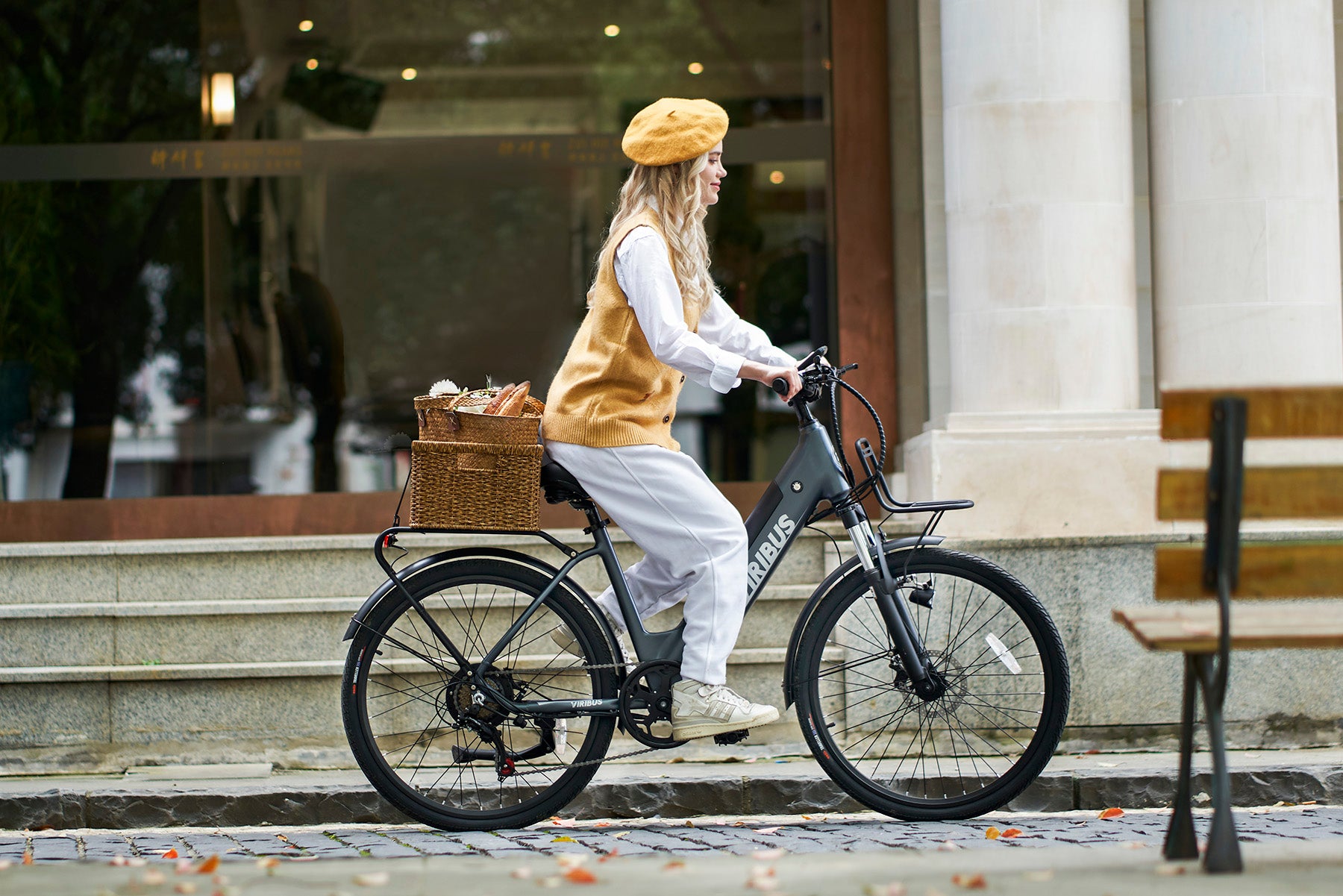 Your Ultimate Urban Adventure Ride
Whether a city commuter wanting a faster, more efficient ride or a weekend adventurer exploring new trails, you'll love our moped e-bike's ultimate power, comfort and convenience.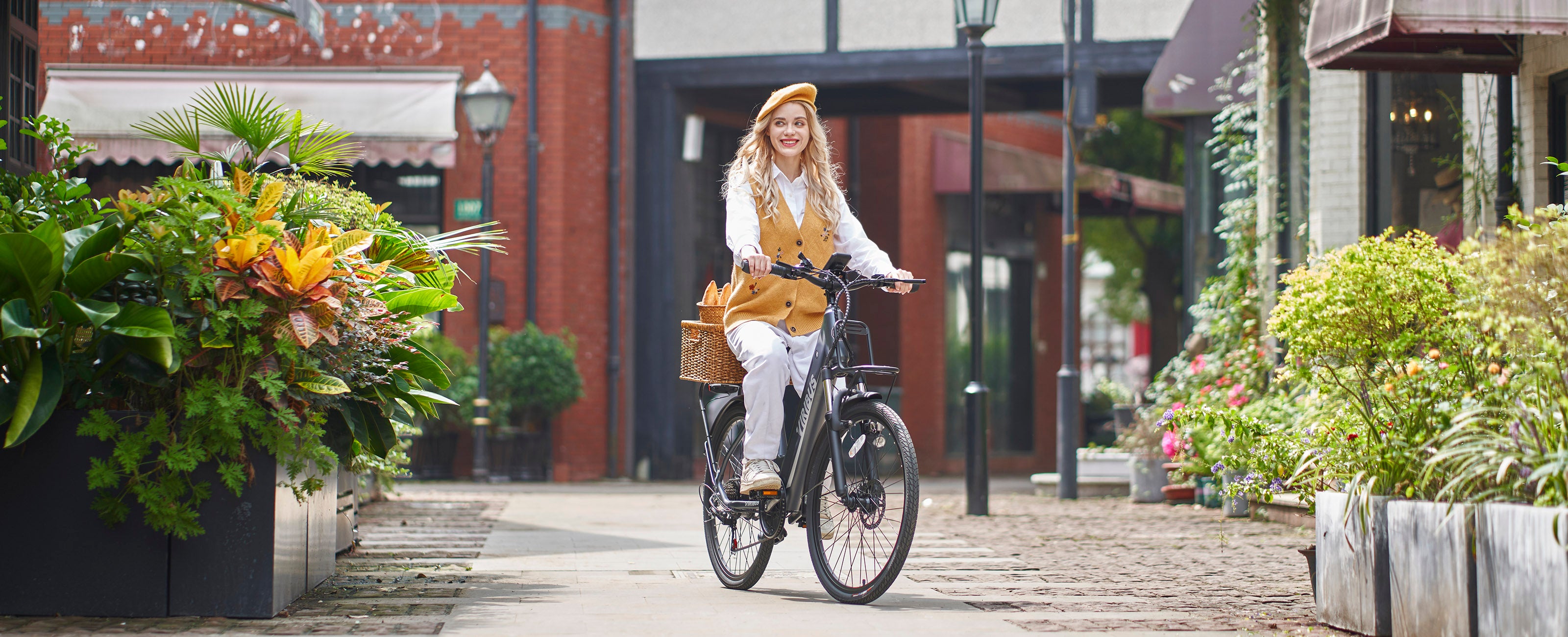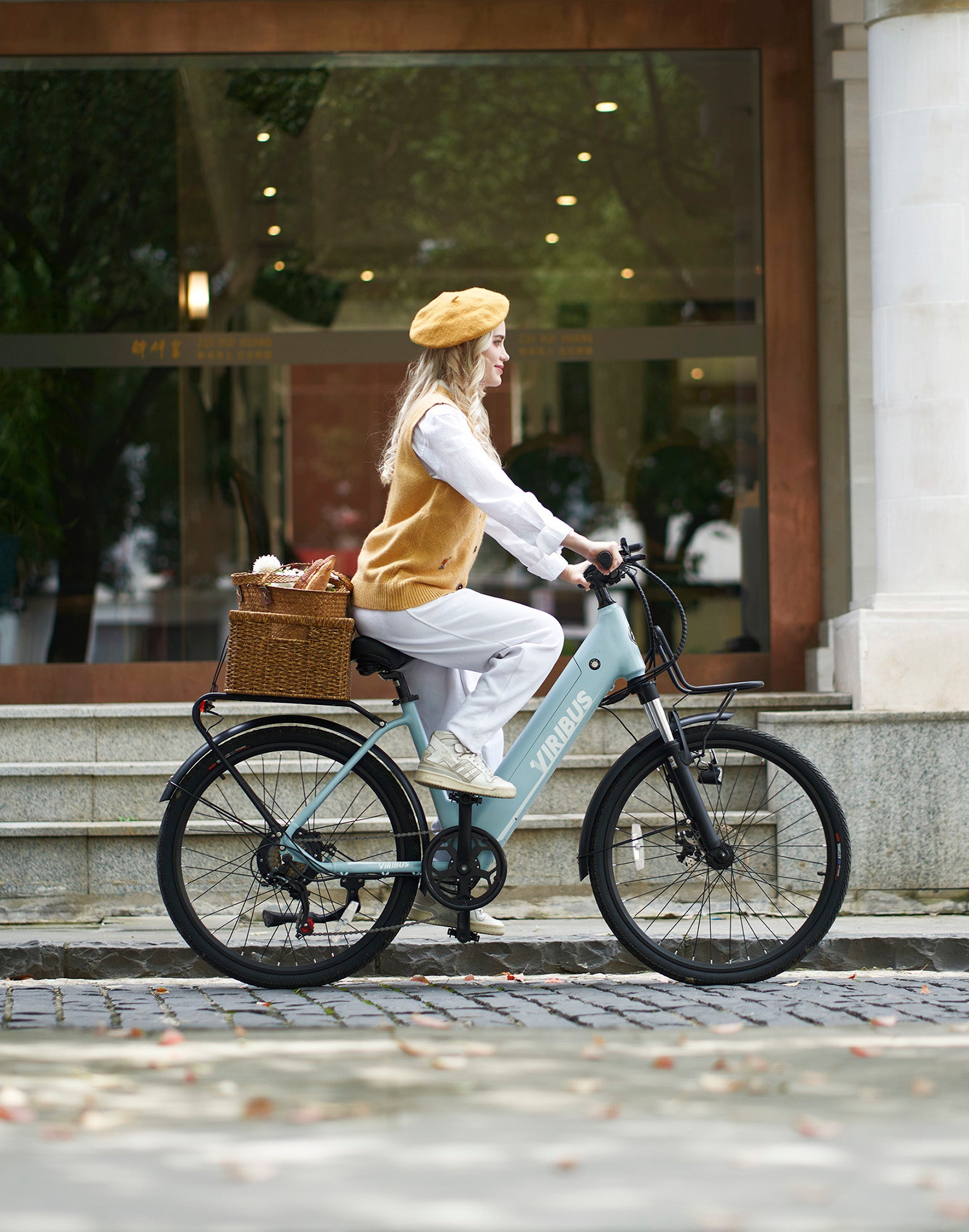 Build For Your Day, Your Mood, Your Life
Feel free to reach out!
Got any questions? We're here for you!
This product has no reviews yet.