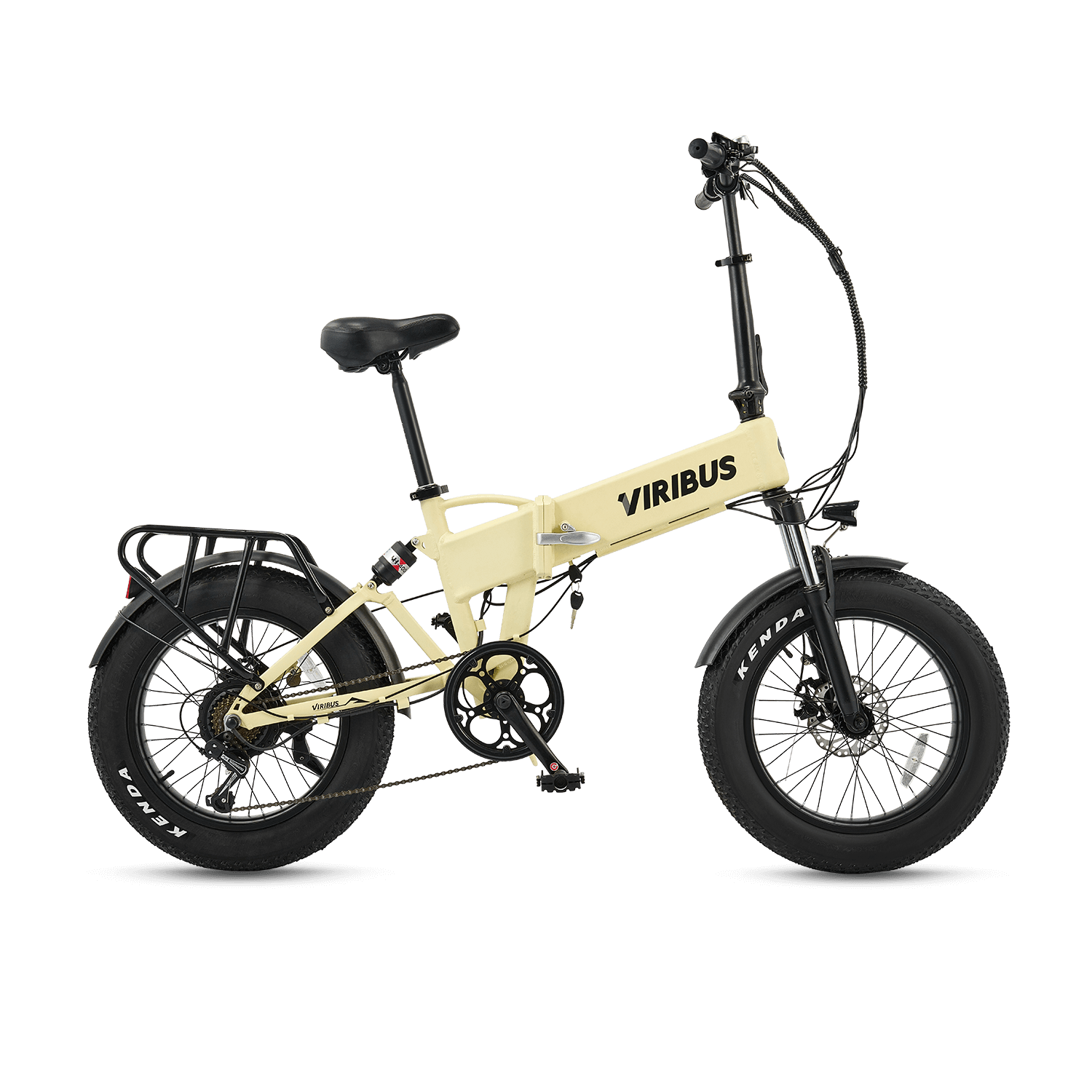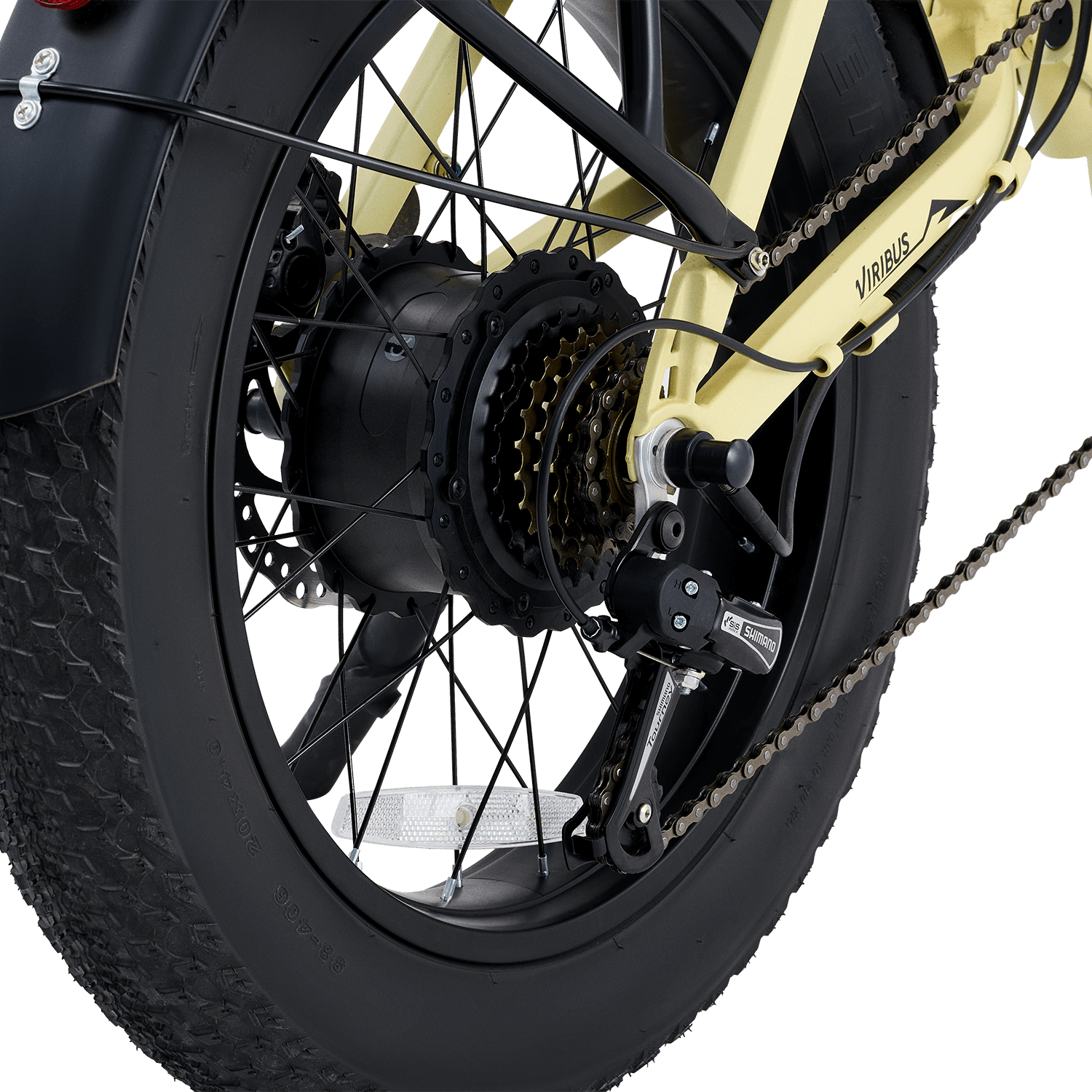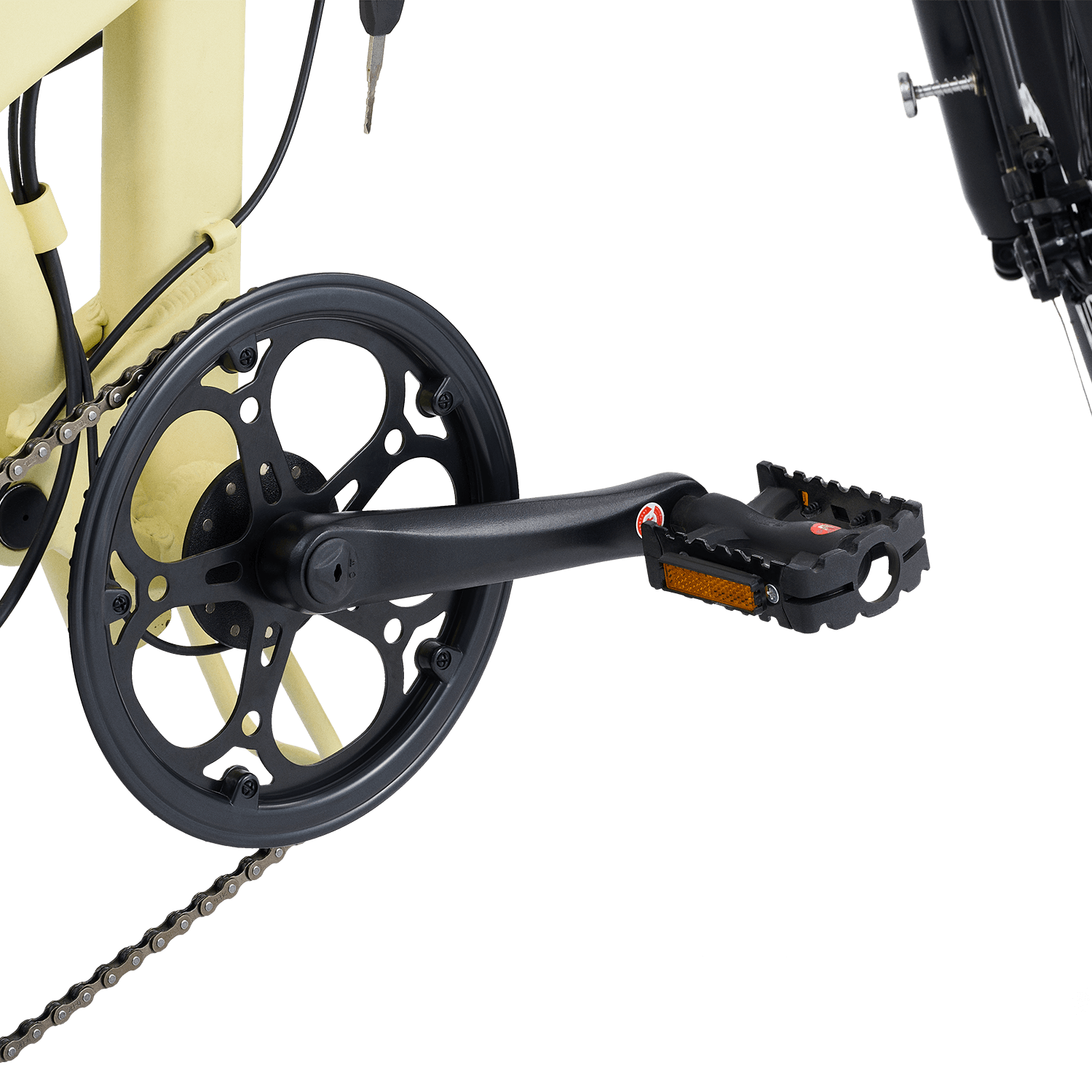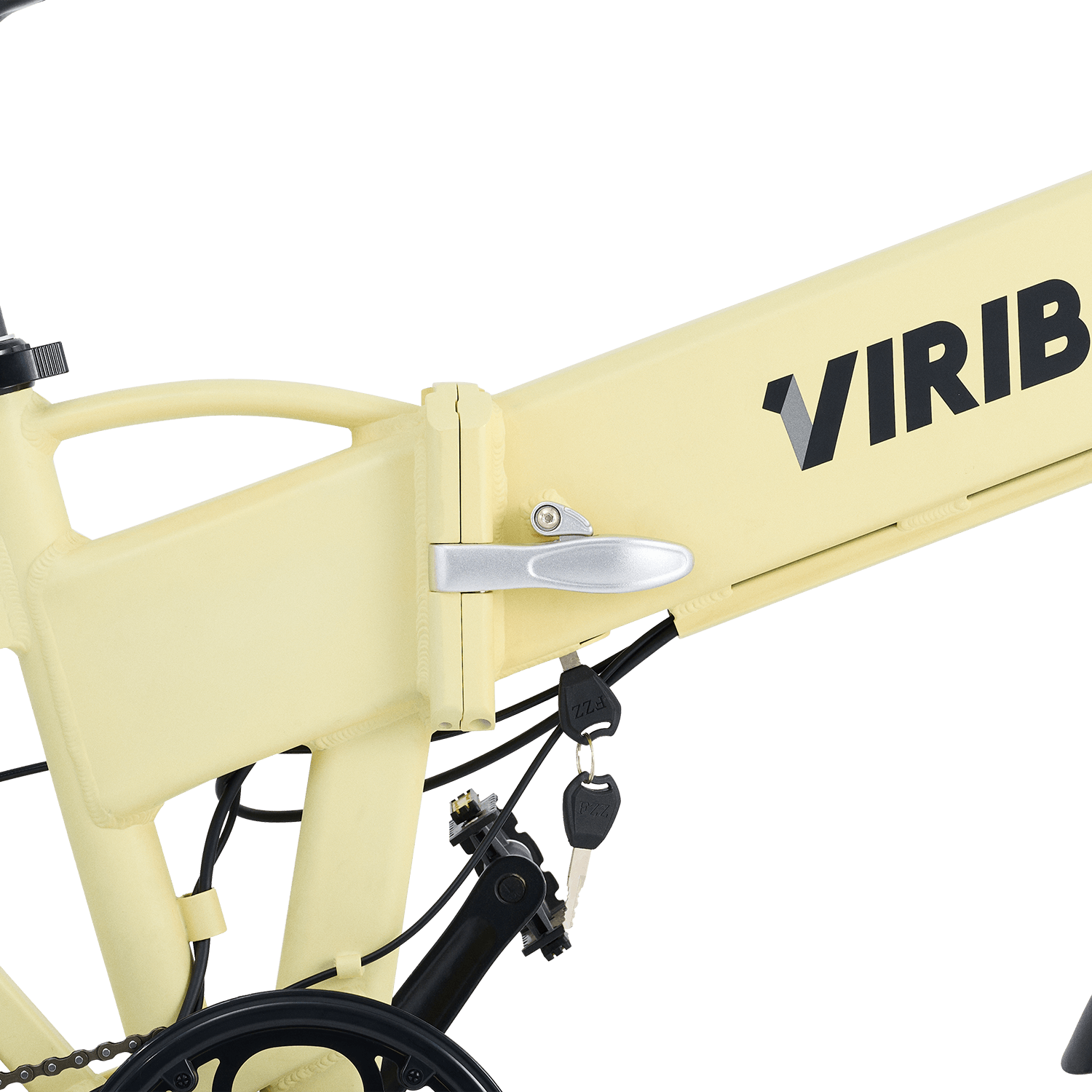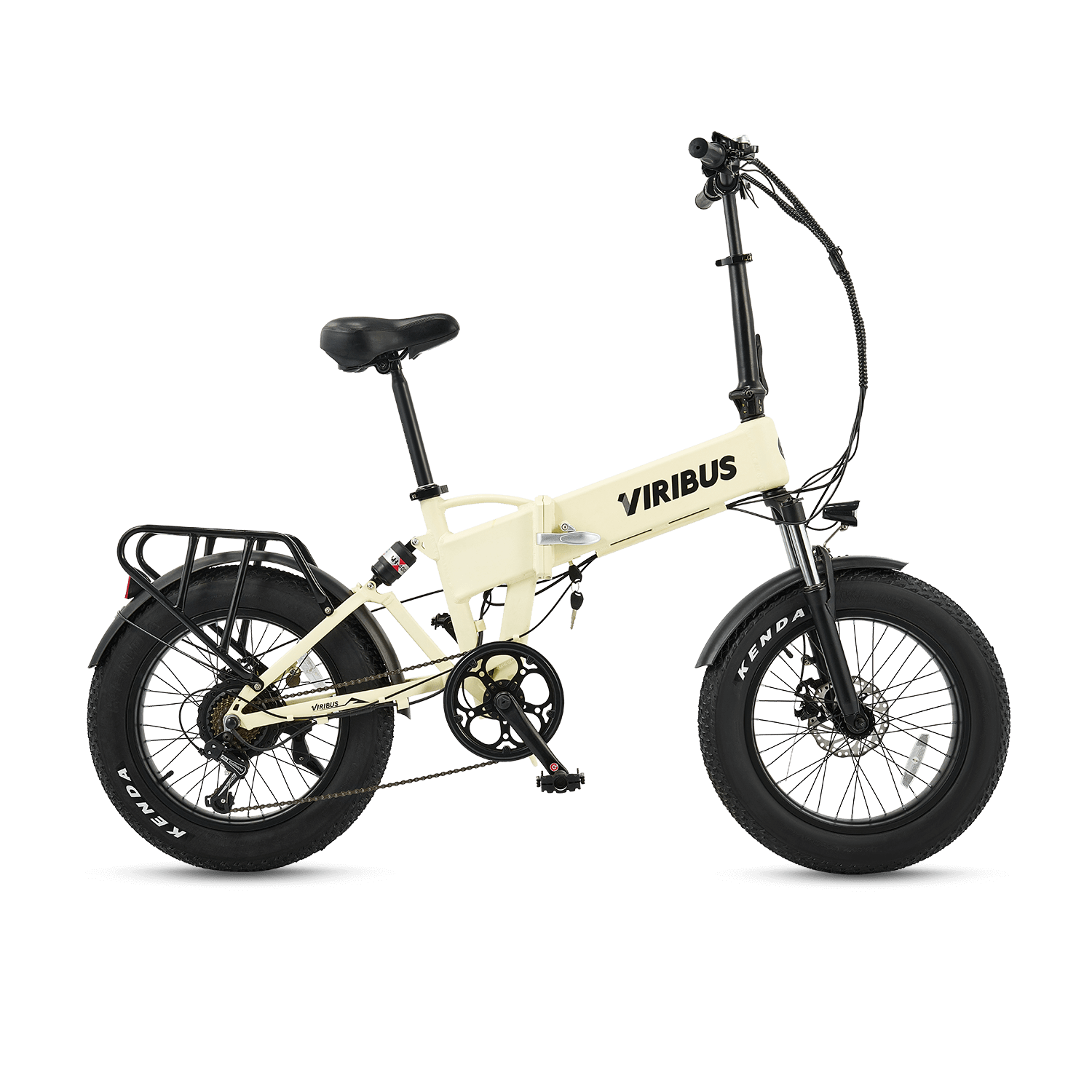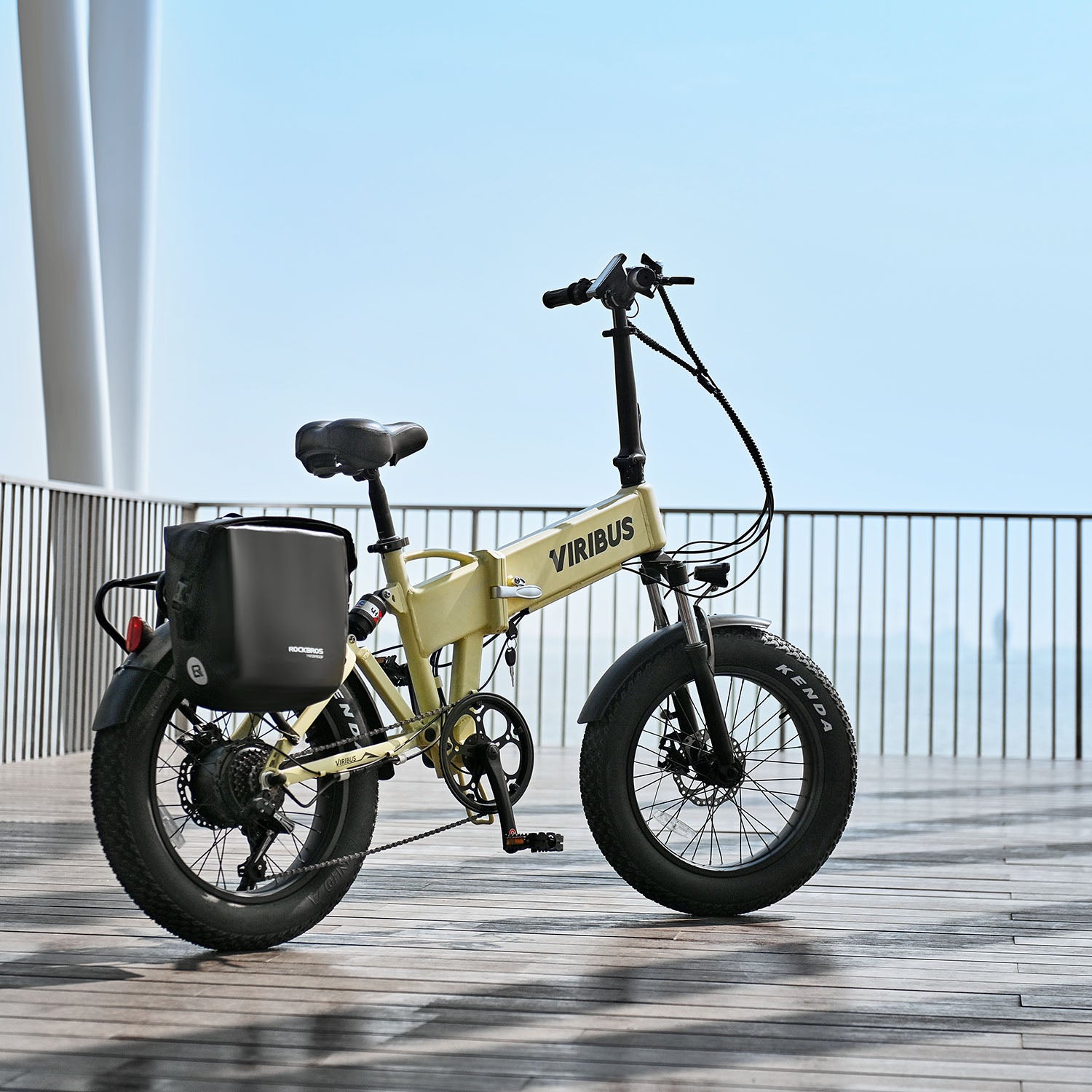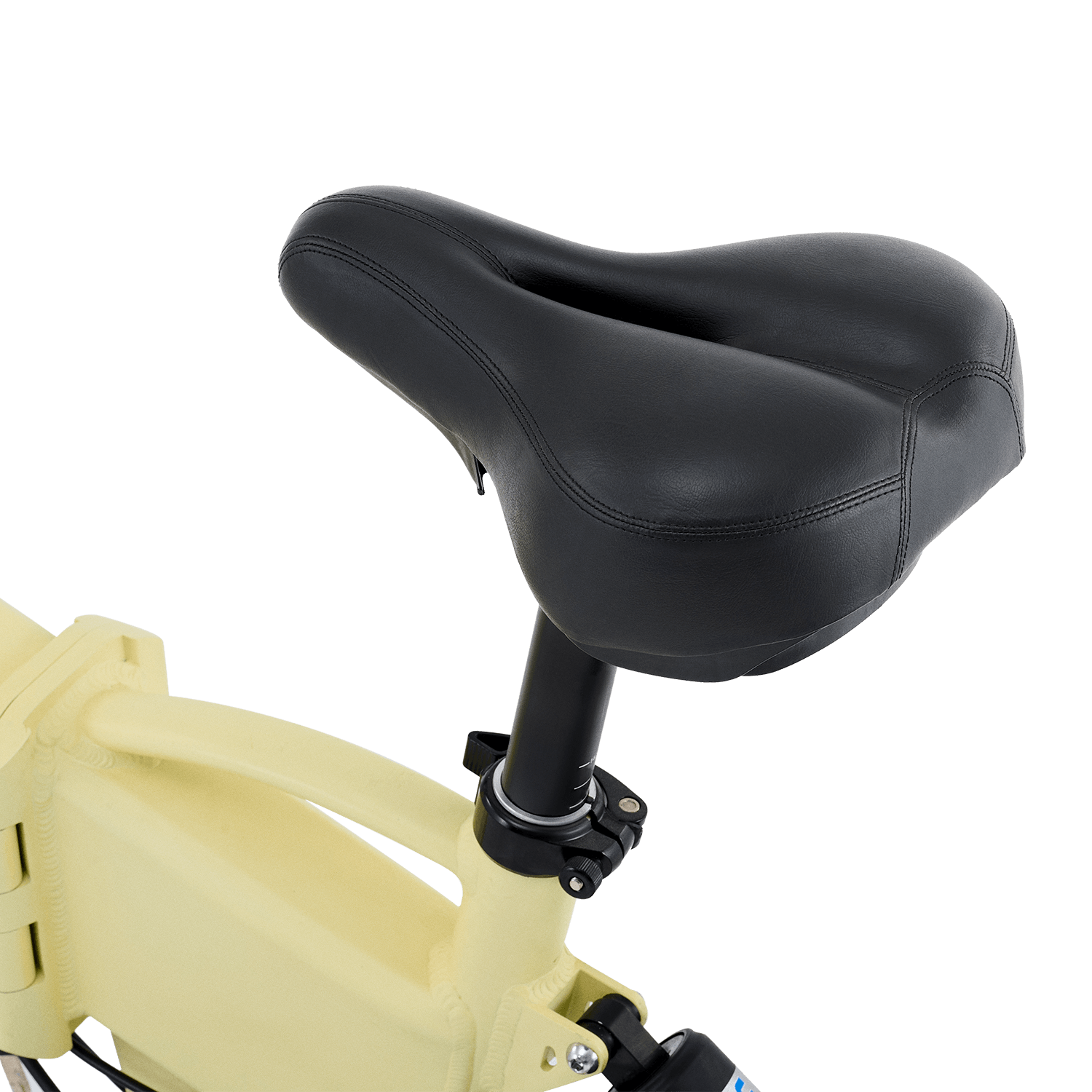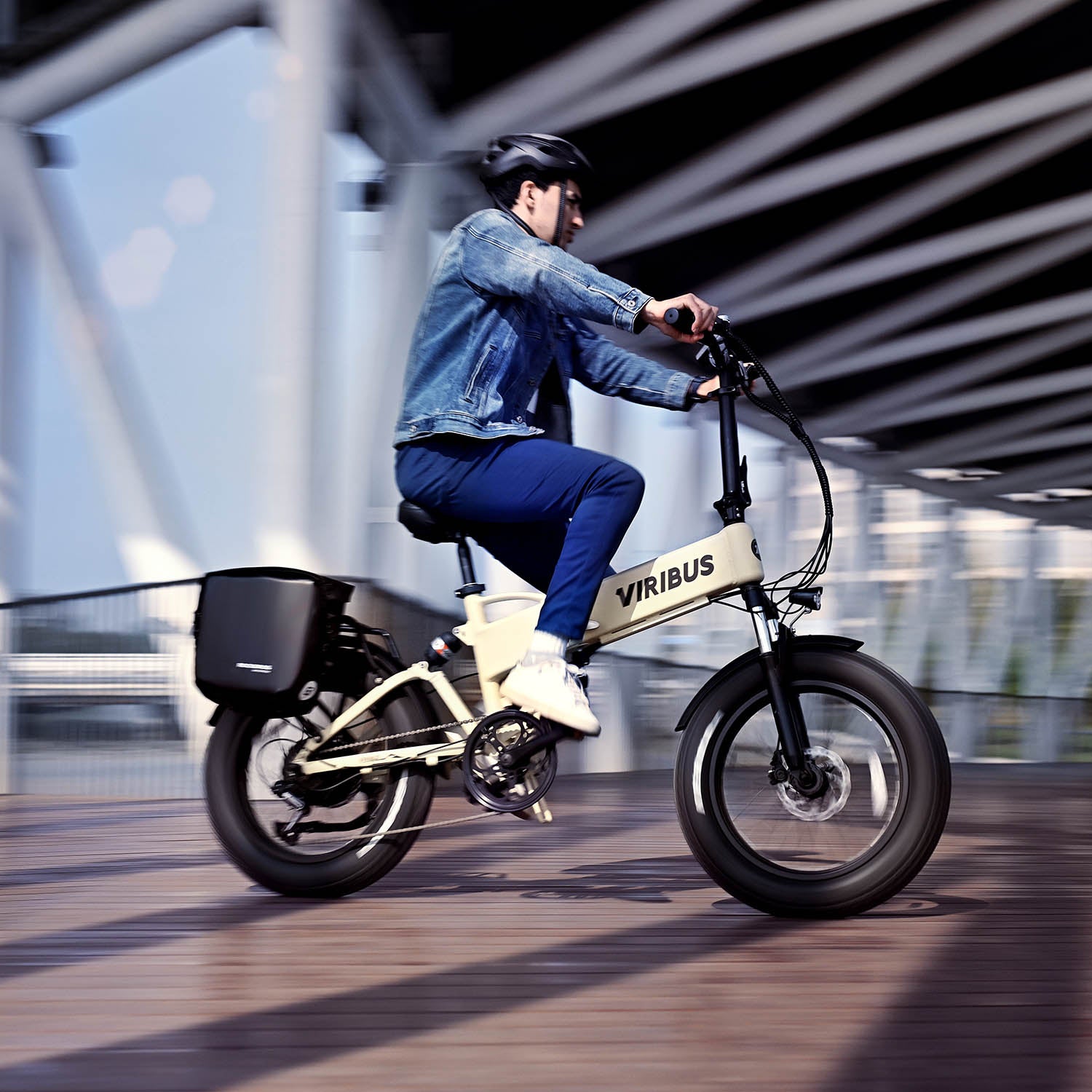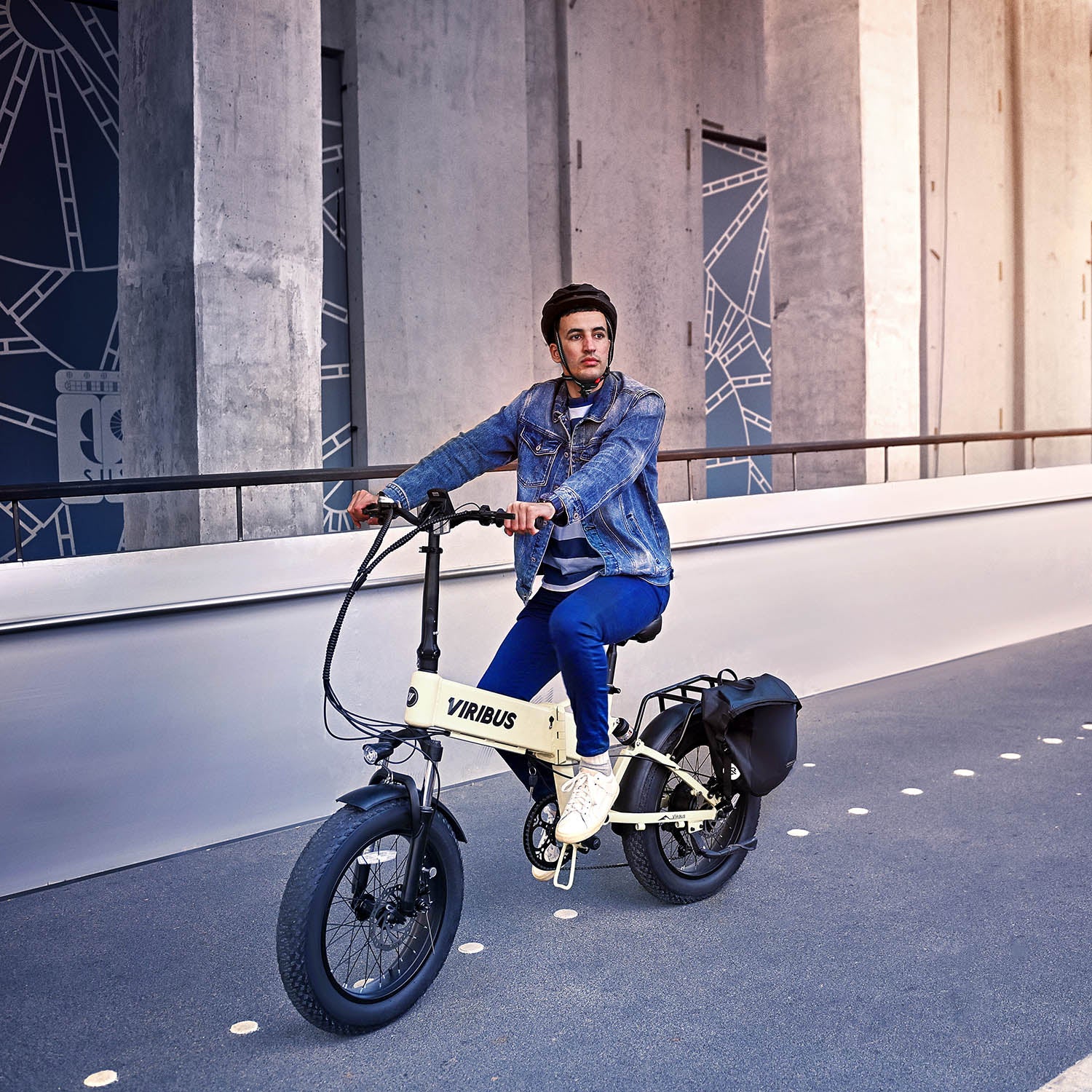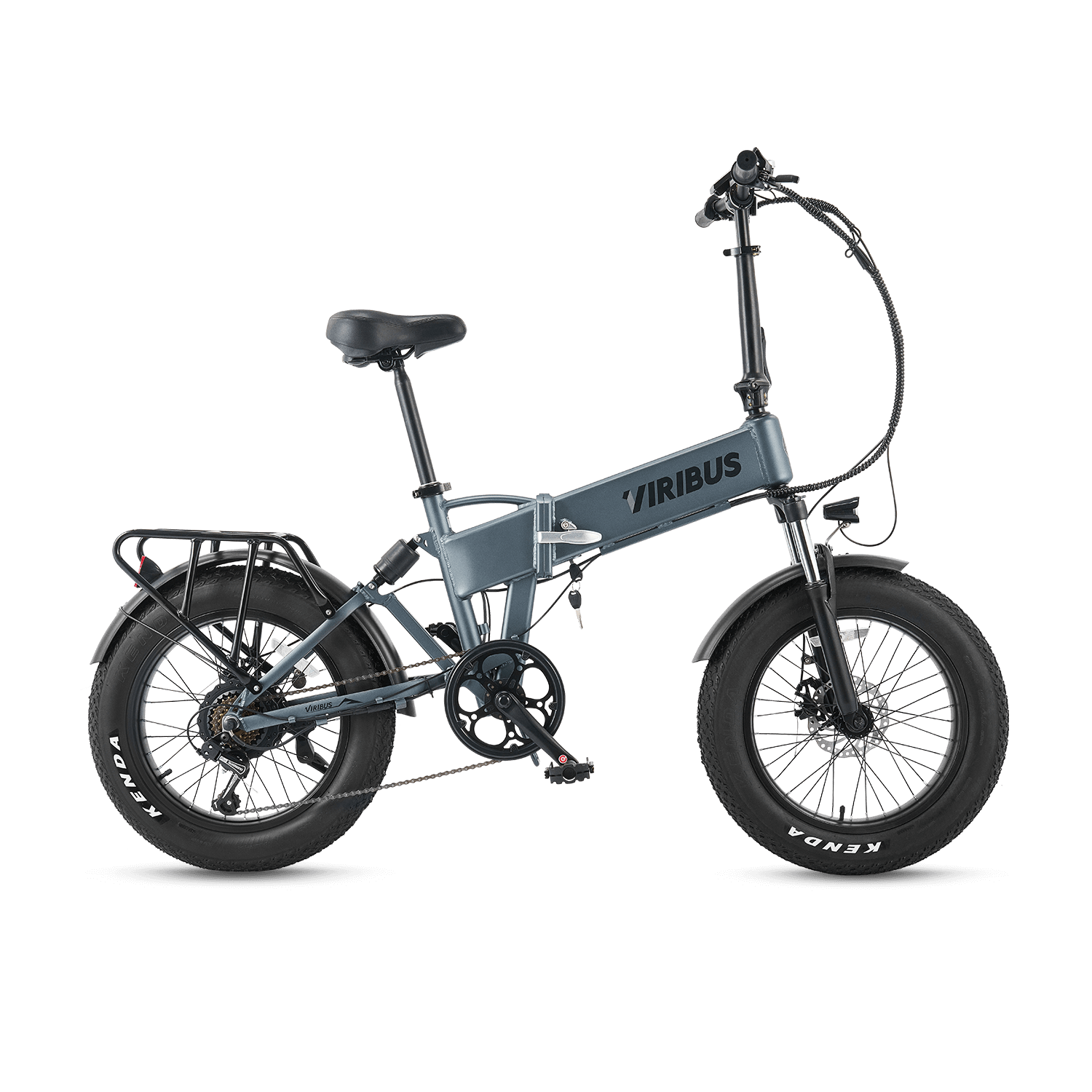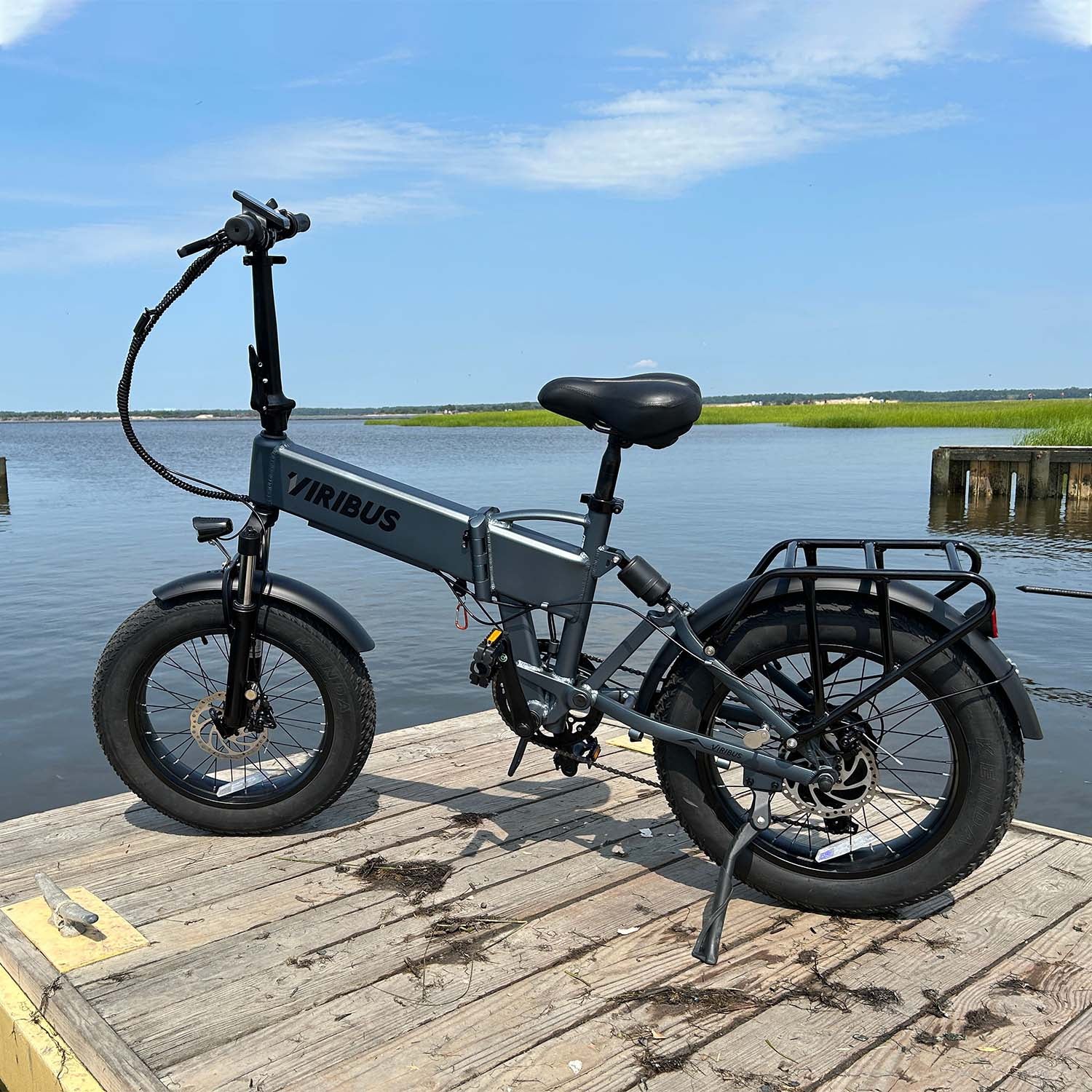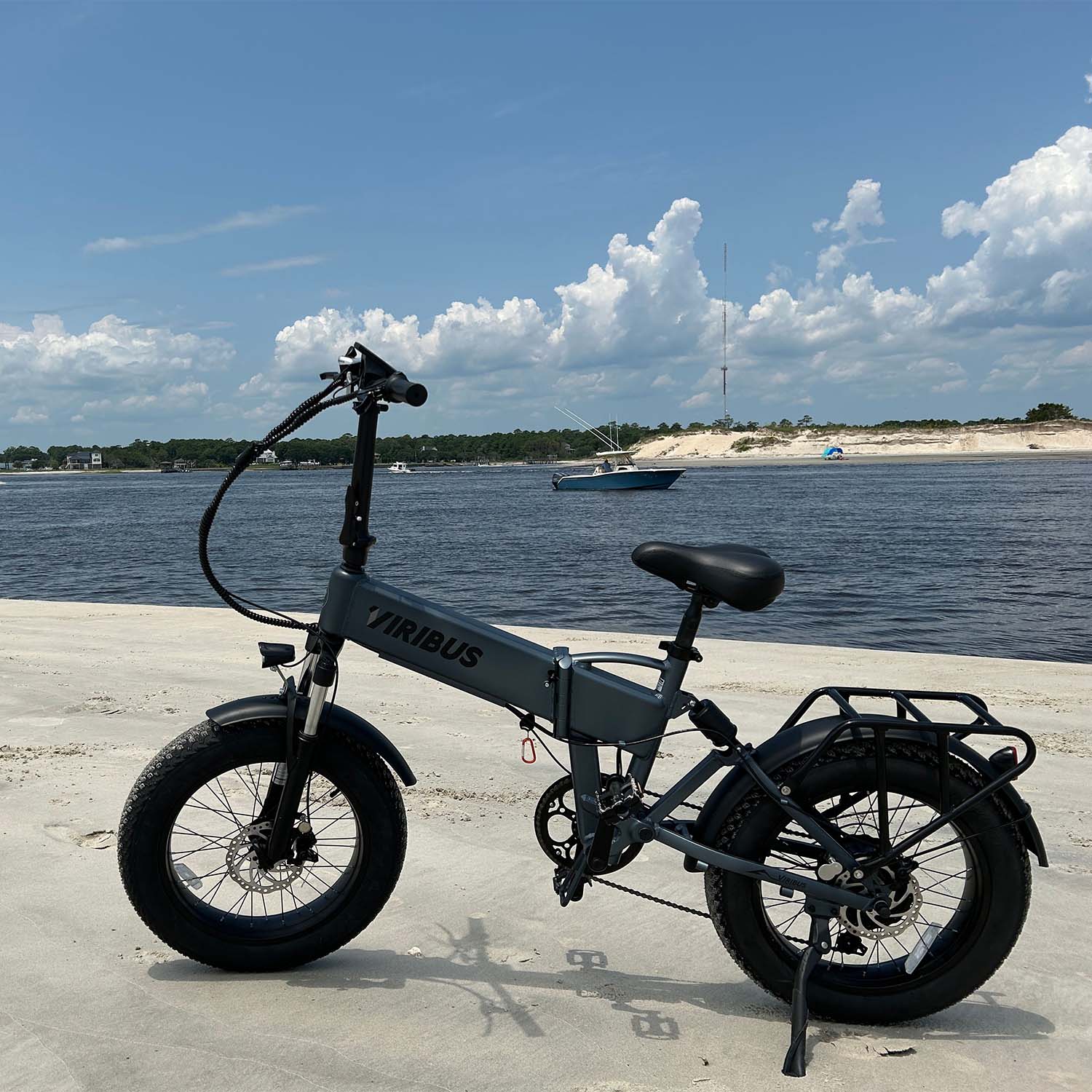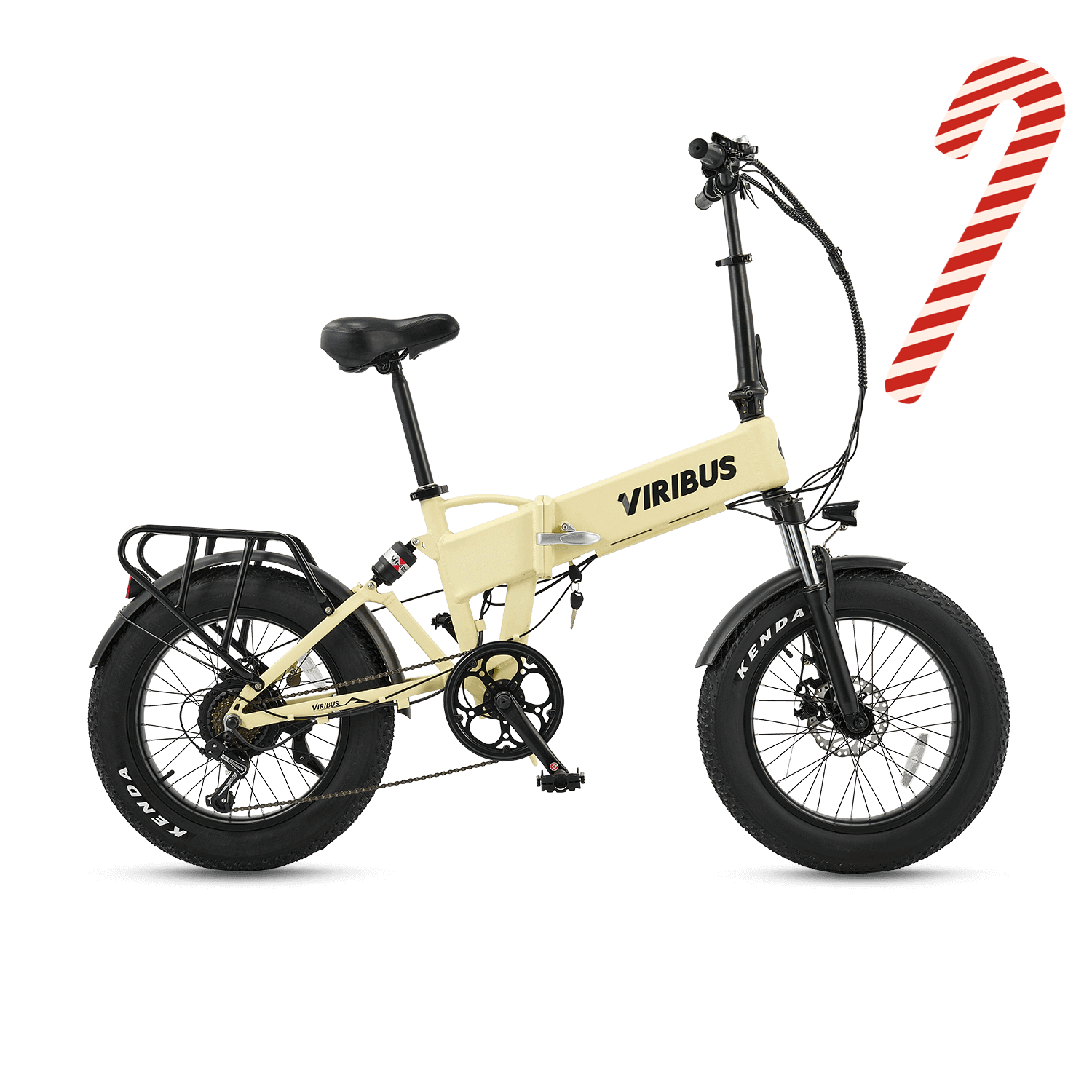 Viribus Getaway Plus Full Suspension Electric Folding Bike
---
Secure your order by December 15th for guaranteed delivery by December 23rd.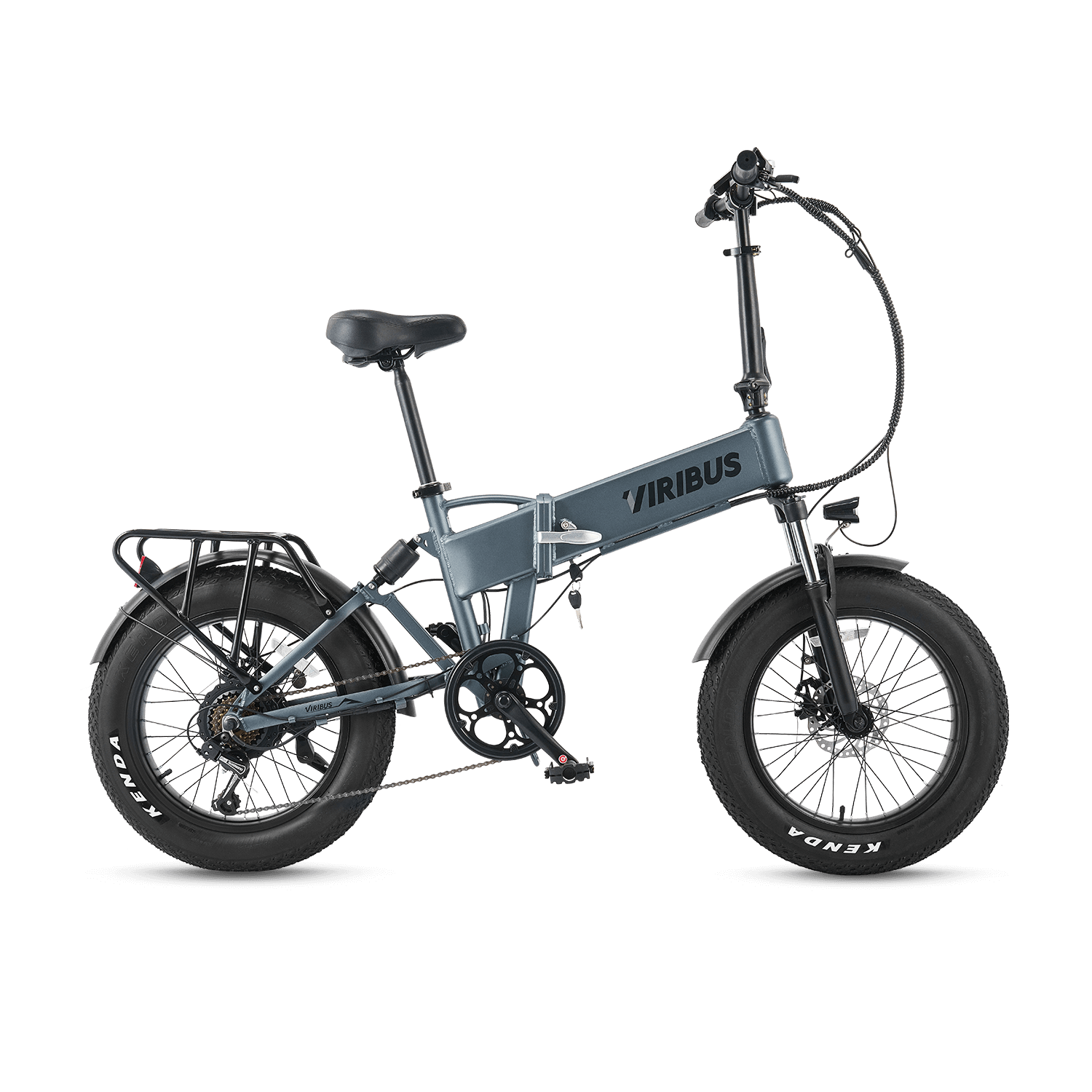 Best Folding E-Bikes
Viribus offers the best folding e-bikes for adults, including our popular fat tire folding electric bike. Our bikes are perfect for commuting or off-road adventures, with 500W motors and 468Wh batteries. Shop now and discover the convenience and versatility of a Viribus folding e-bike. Buy Now, Pay Later. Free shipping on ebikes
Write content to help your customers to better understand your products or policies.
Write content to help your customers to better understand your products or policies.
Getaway Plus Specification
Battery
36V, 468Wh high-tech lithium battery
Throttle Assist
Thumb-control,removable
Headlight
High output integrated LED
Display
3.5'' Backlit LCD display with speed, trip, battery, assist level and more
Charger
36V, 2.0A, 4 - 6 hr charging
Pedal Assist Range
55 Miles
Frame
Upgraded 6061 Aluminum frame
Tires
20'' x 4'' puncture-resistant liner
Brake
Mechanical disc brakes
Rators
160 MM front and rear
Rear Derailleur
Shimano, 7-speed
Handlebars
Aluminum alloy, 31.8 MM
Grips
Durable ergonomic grips stem
Saddle
Comfort ergonomic seat, 220 MM wide
Seat Post
Aluminum alloy, 30.4 MM
Fenders
Front and rear full coverage
Pedals
Alloy platform with reflectors
Kickstand
Heavy-duty aluminum with wide foot
Rear Rack Payload Capacity
55 lb.
Total Payload Capacity
330 lb.
Recommended Rider Heights
5'5'' to 6'5''
Getaway Plus Geometry
Up To 55 Miles
What's the range?
500W (1000W Peak)
How powerful is the motor?
468Wh
What's the battery power?
Dive Deeper
Choose a feature to explore in detail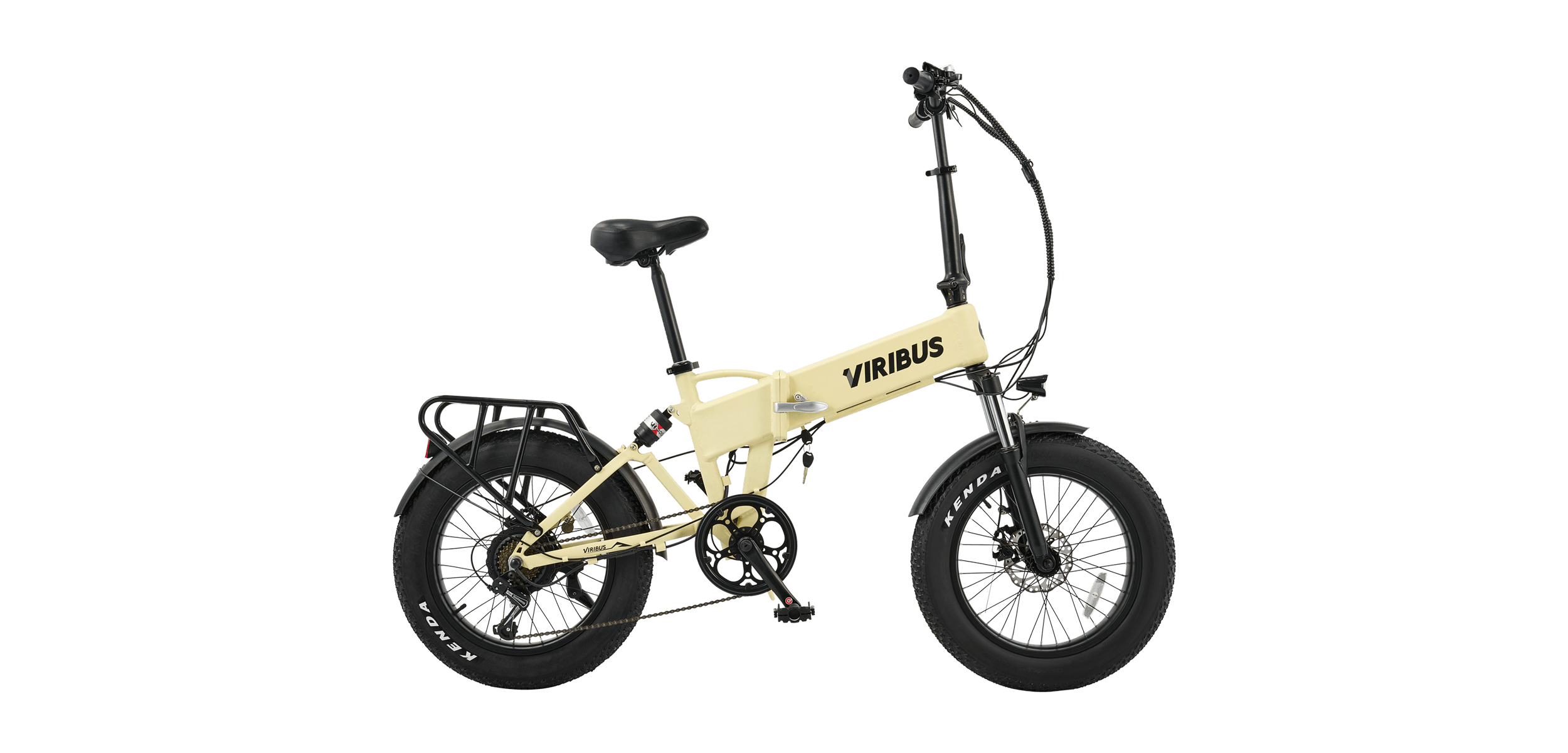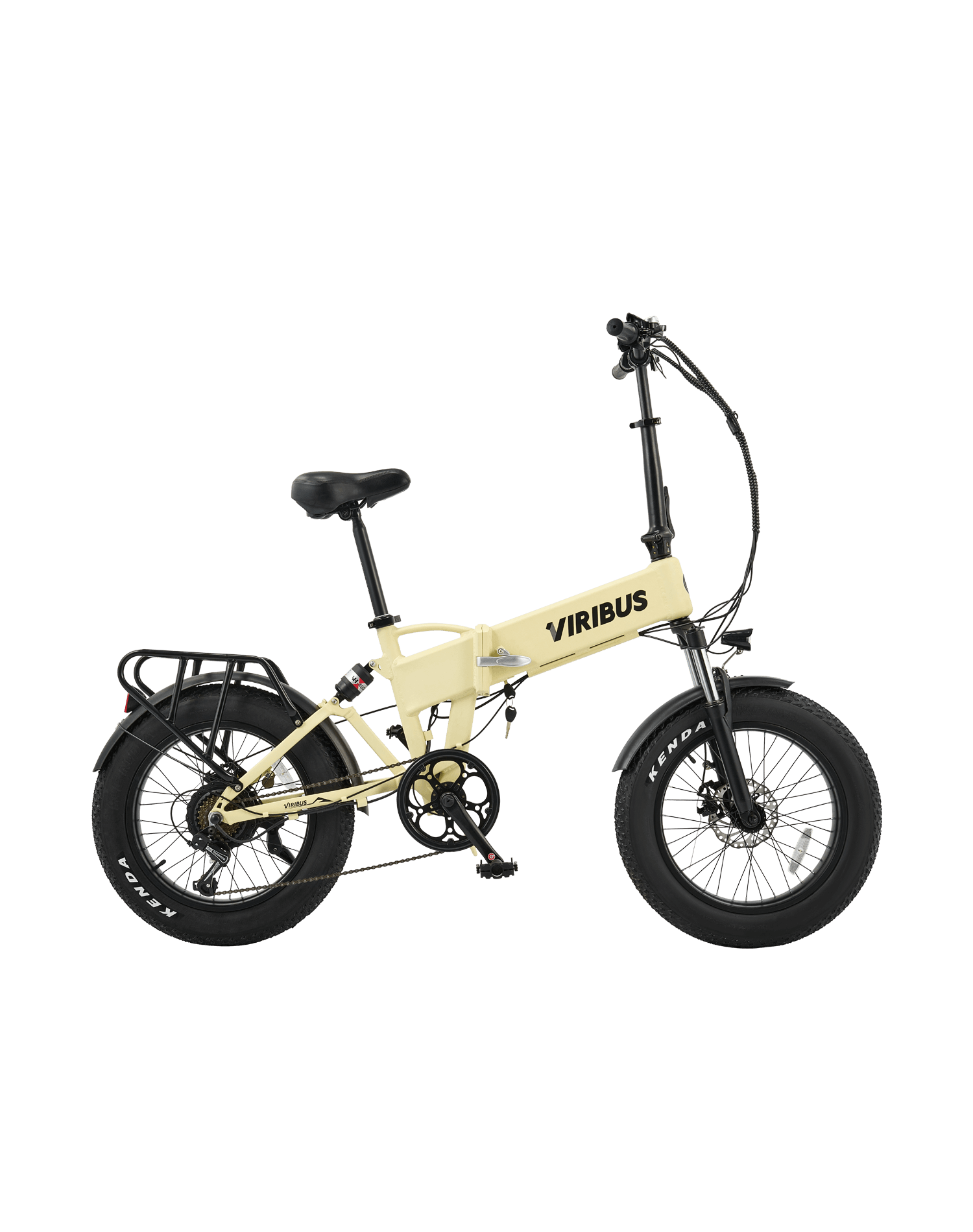 Powerful Hub Motor
Go where you need to go with the help of our 500W (1000W Peak) motor, designed to keep your rides smooth and safe.
Comfy Saddle
Comfortable cushion saddles are designed specifically for off-road adventures. You'll have a longer and more enjoyable ride.
Concealed, Removable Battery
A 468Wh battery means you can go off-road without having to worry about running out of power. Our key lock design allows you to change batteries with ease.
Full Suspension
The Getaway Plus is an upgraded version with a lot of comfort improvements. Our dual suspension system on both the front side and rear side helps you overcome the bumpiness on bad terrains. Your comfort is very important to us!
Adjustable Bike Frame
Made out of aluminum alloy, the Getaway bike is equipped with high temperature and corrosion resistance. No need to worry about rocky roads, the high-strength carbon steel acts as a shock absorber, keeping your rides sturdy and pain-free.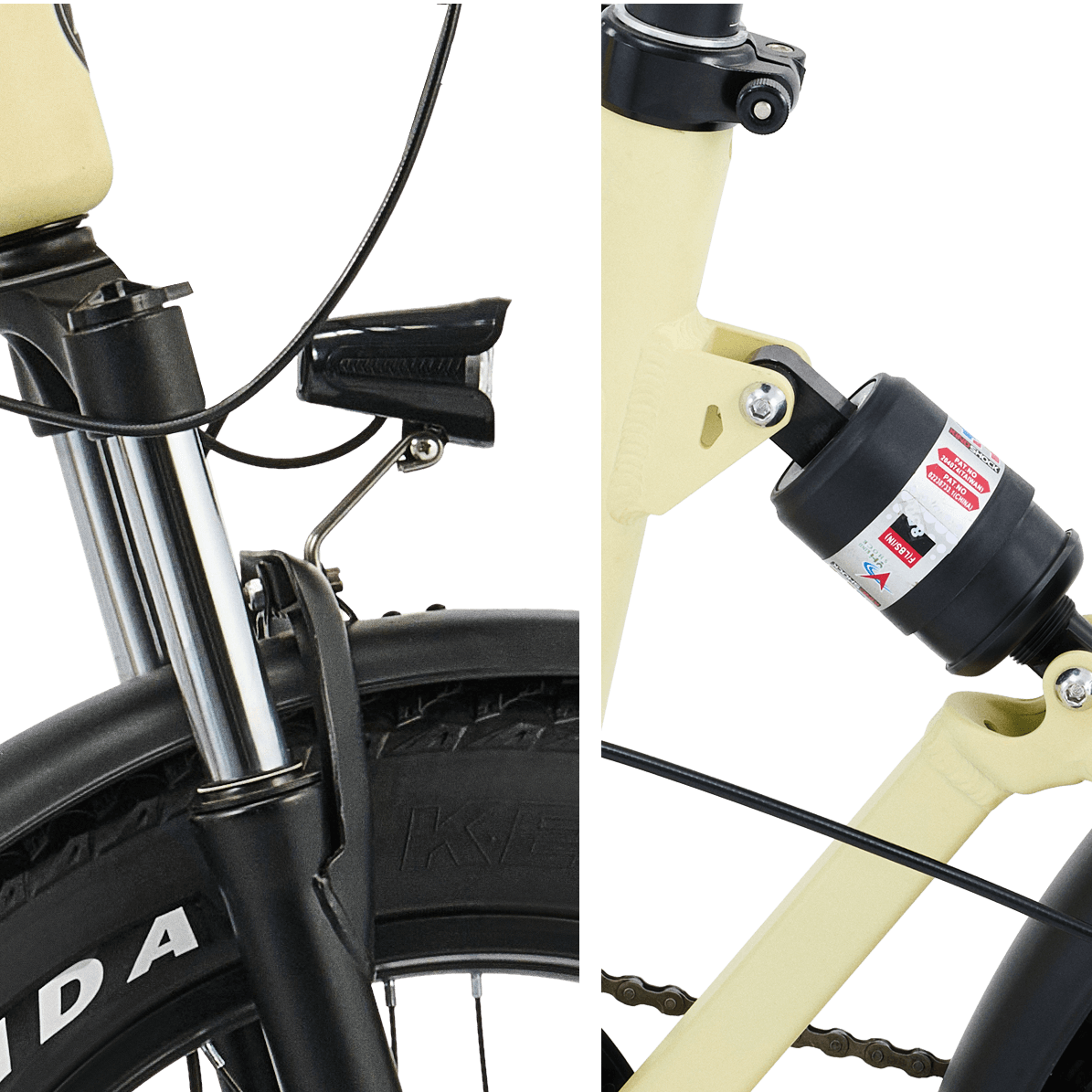 Dual Suspension
The full suspension shock absorber eliminates all bumps, which means you no longer have to steer clear of pebbles or rocky trails. The high-performance Getaway Plus guarantees safer and smoother cycling.
Shimano 7 Speed Gear Shift System
The Shimano 7 speed freewheel means you can shift to a larger cog for uphill riding and downshift to a smaller cog for high speed riding. In combination with the pedal-assist system, you can adjust the most suitable speed to complete your journey.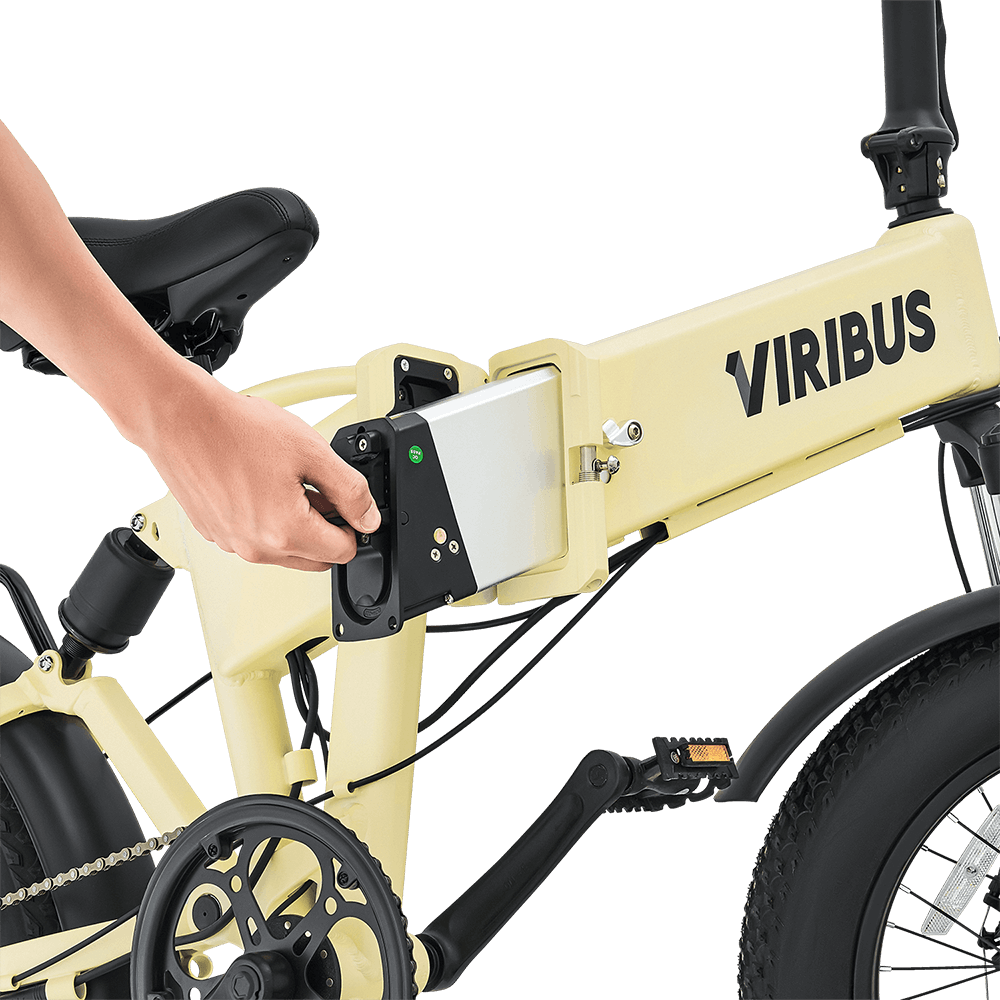 Concealed Removable Battery
The 18650 automotive grade high power battery is used and the range can be as high as 55miles, which fully meets the needs of daily commuting.The can do it off-road with ease. The battery comes with a key lock design, which is also a removable battery and can prevent the risk of the battery being stolen.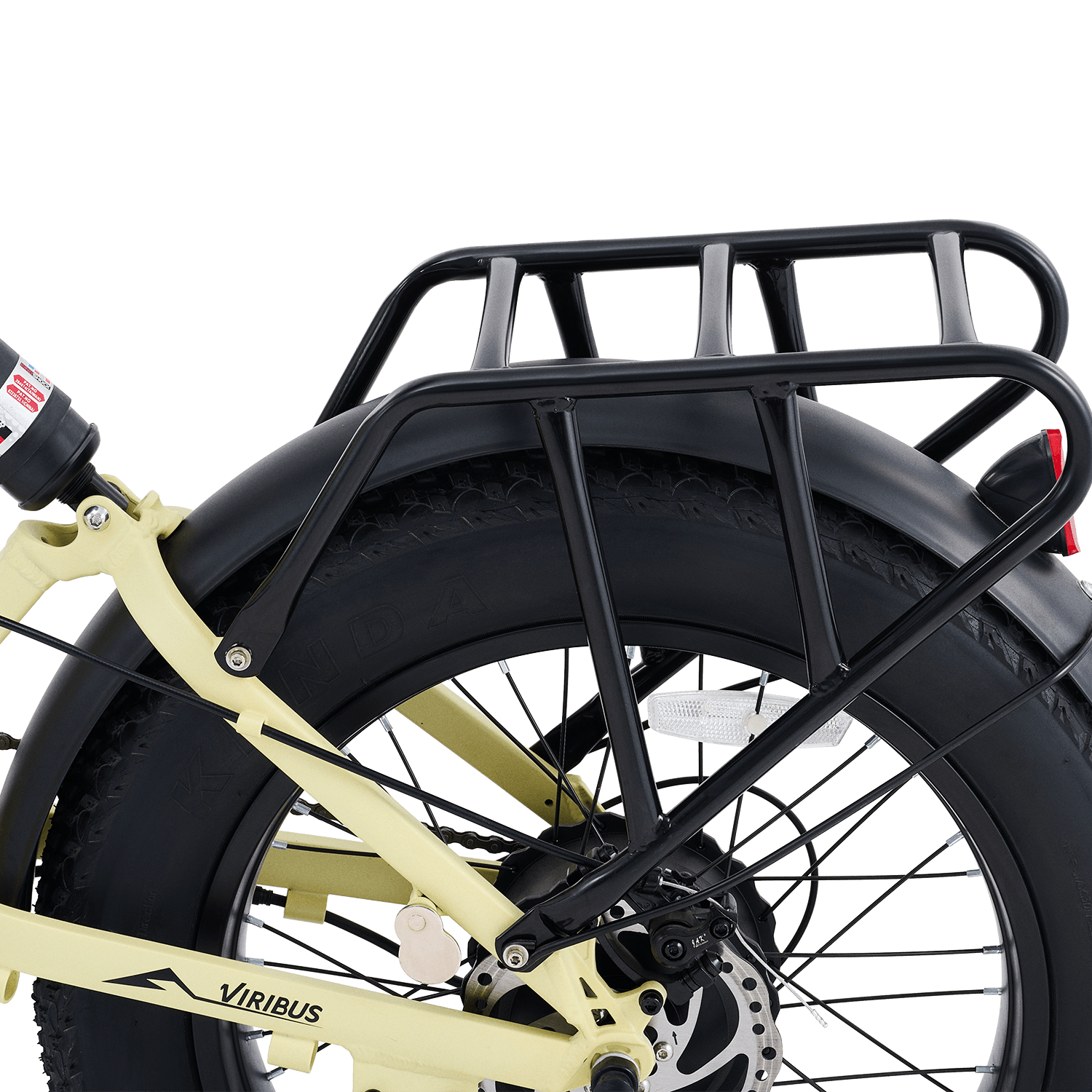 Go Beyond Convenience With A Rear Rack
It's built with durable materials and offers ample storage space, making it the perfect companion for anyone looking to carry gear, luggage, or other items on their ride.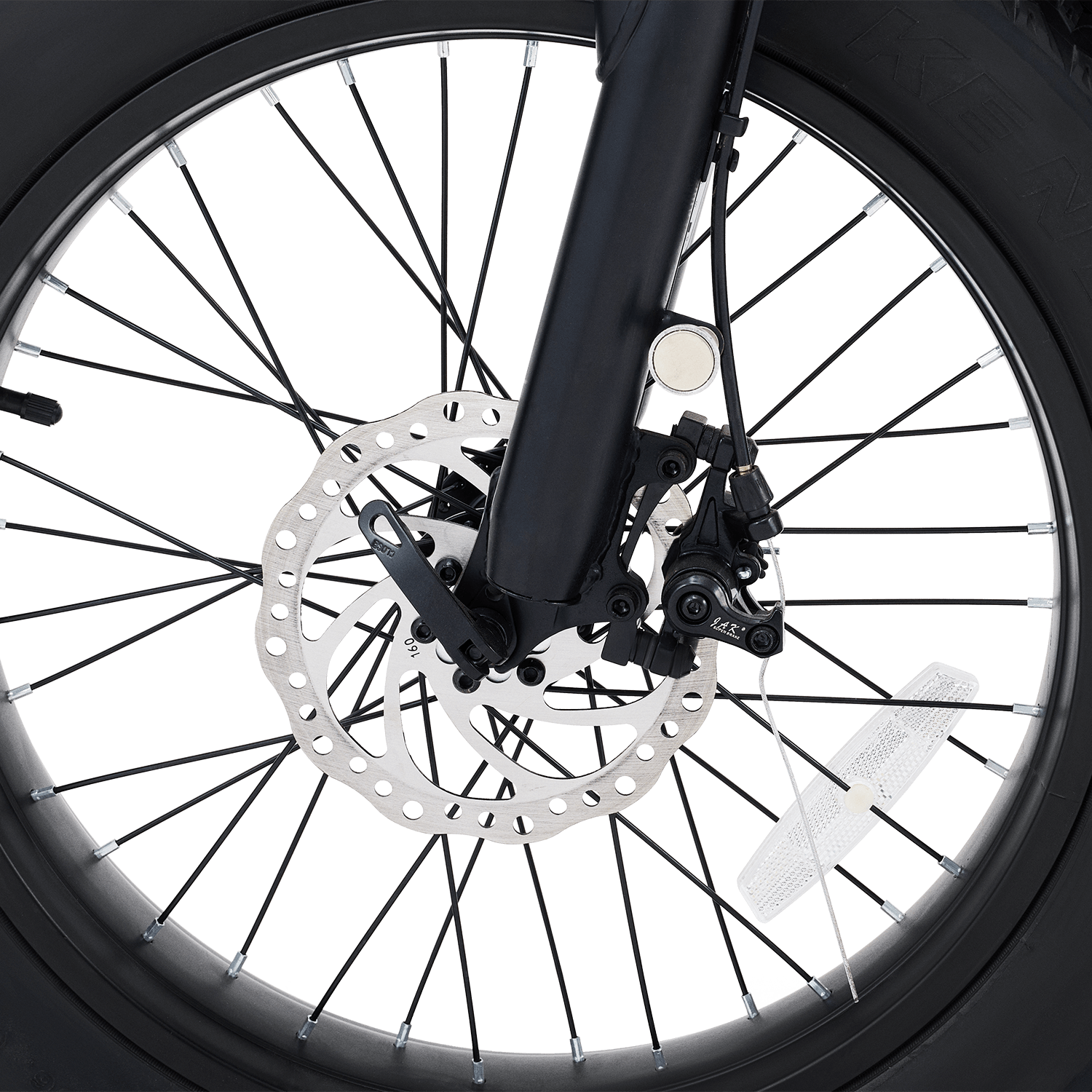 Stay in Safety With Disc Brakes
The rear disc brake provides 3 times more powerful and reliable stopping power than traditional rim brakes, especially in wet or muddy conditions.
Ingenious & Handy Folding Fat Bike Design
The convenient tri-fold design quickly folds in 10S. You can effortlessly fit into the trunk for an easy ride anytime, anywhere.

Ultra-lightweight frame material, easy to lift and effortless, easy access to commuting places such as elevators and offices.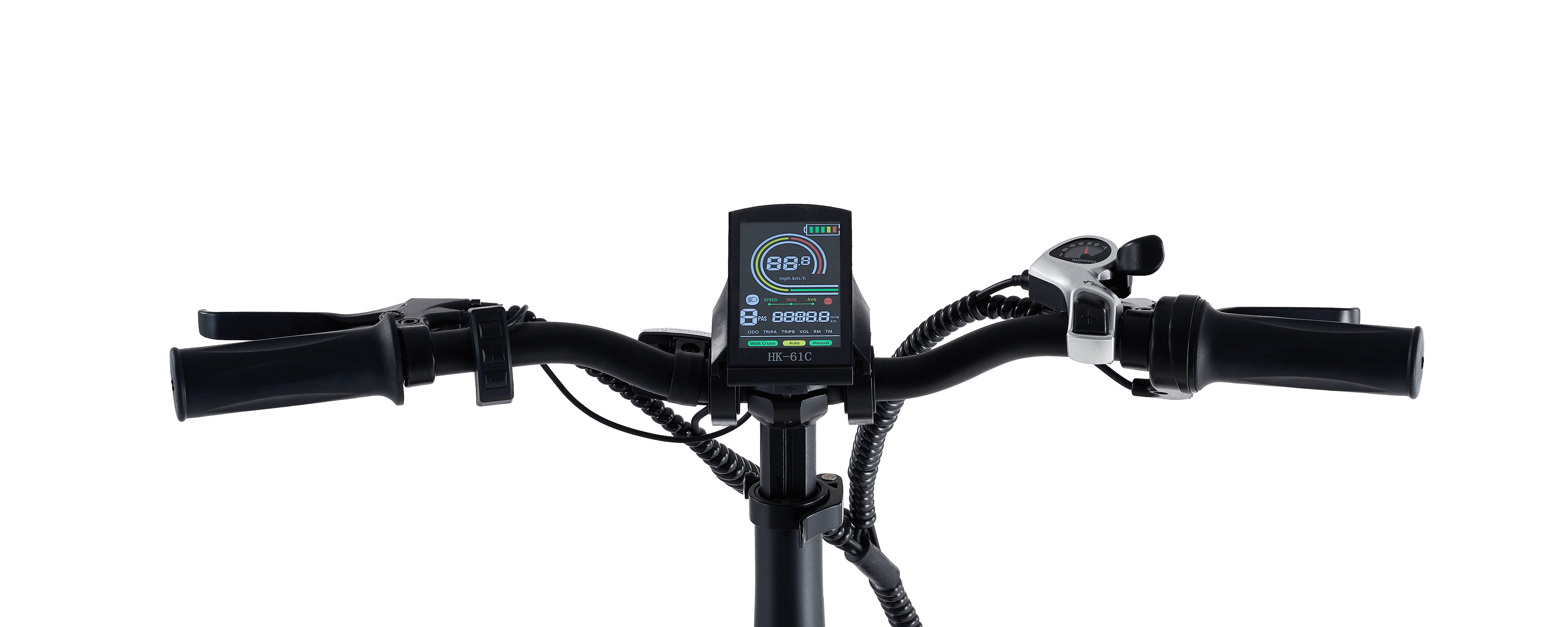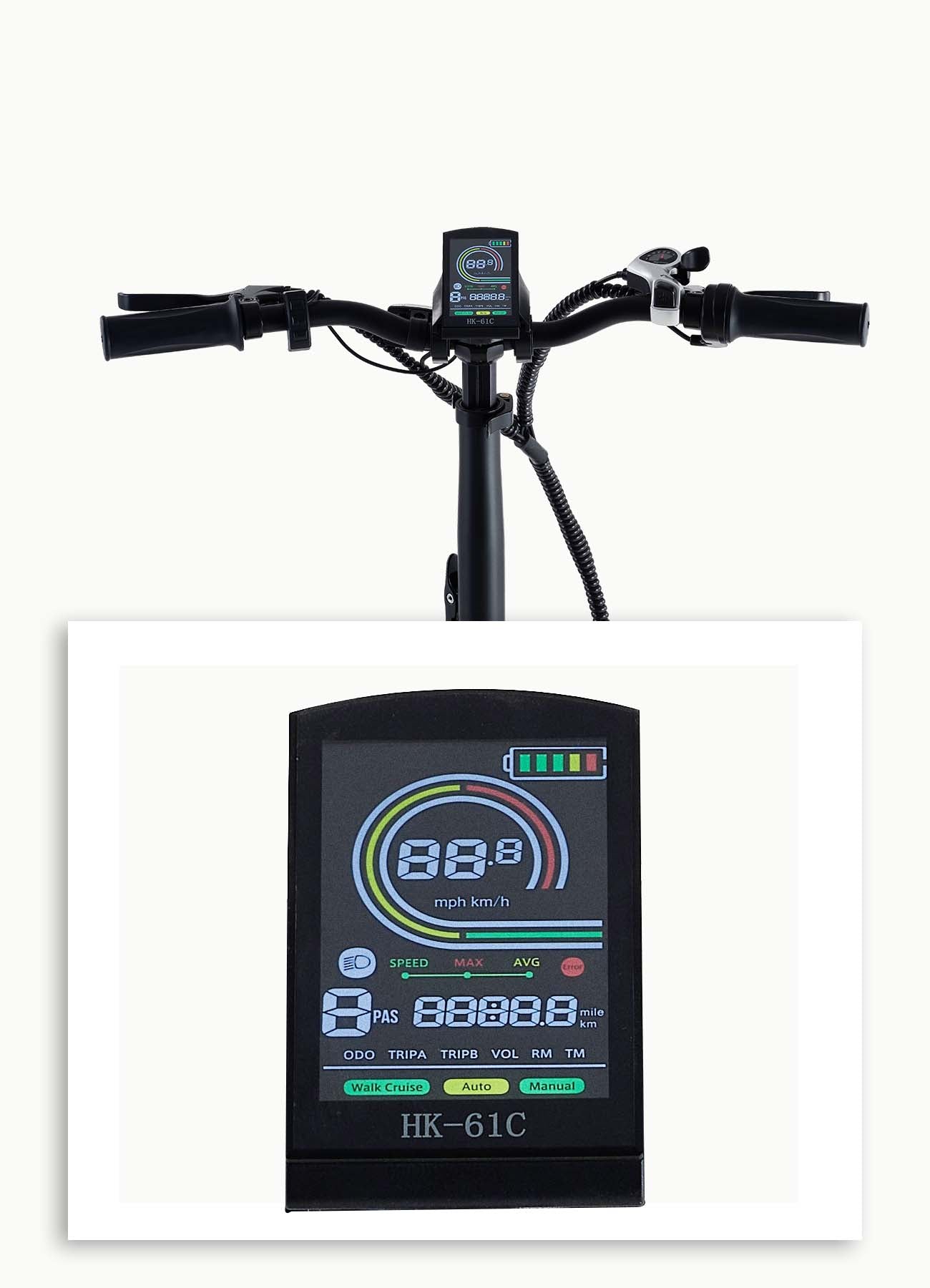 Safety
Engineered to put safety first
Every ebike receives a thorough 50-point inspection before it reaches your door. How in-depth is it? Even the screws are double-checked.
Learn More
Contact Us
Do you have any question?
This product has no reviews yet.