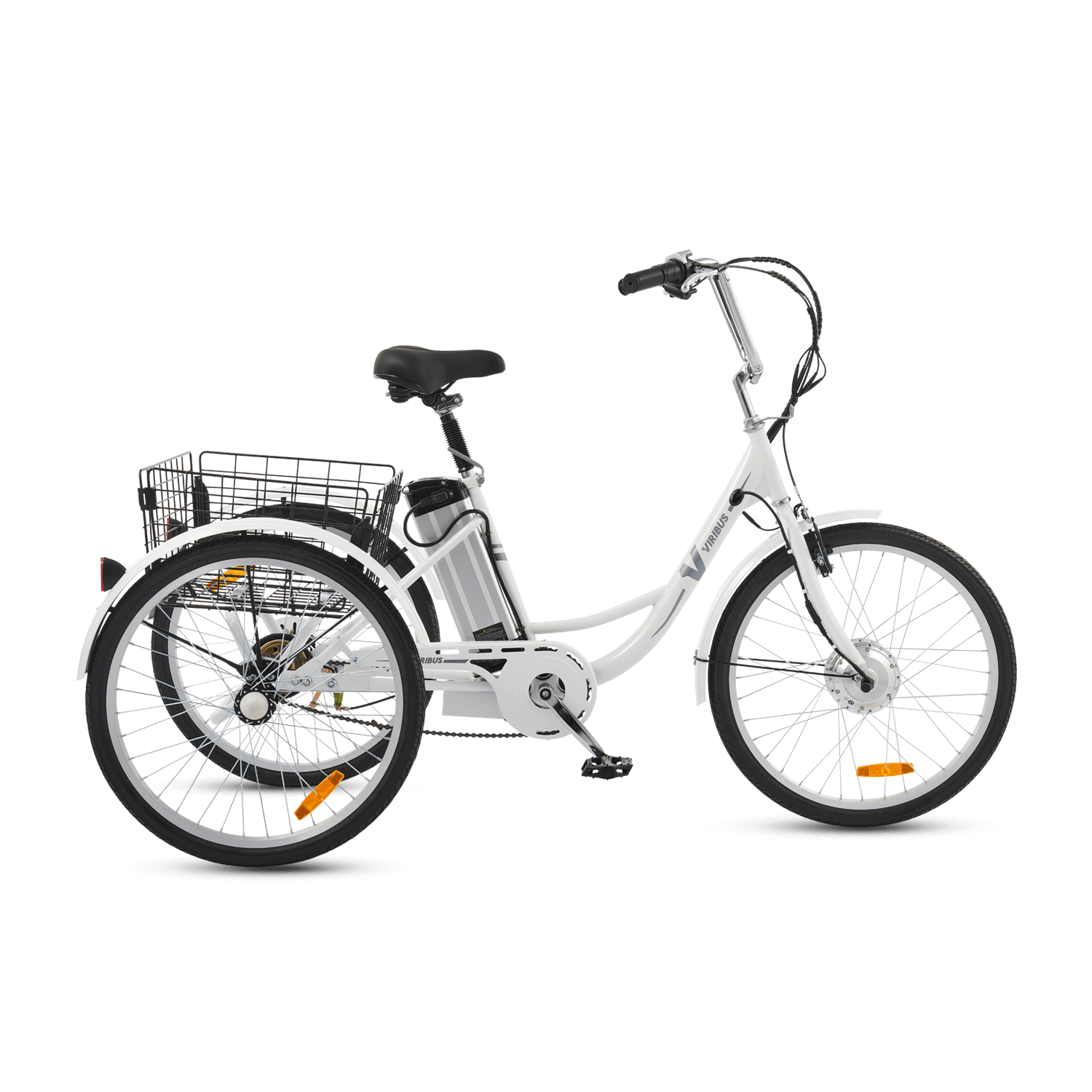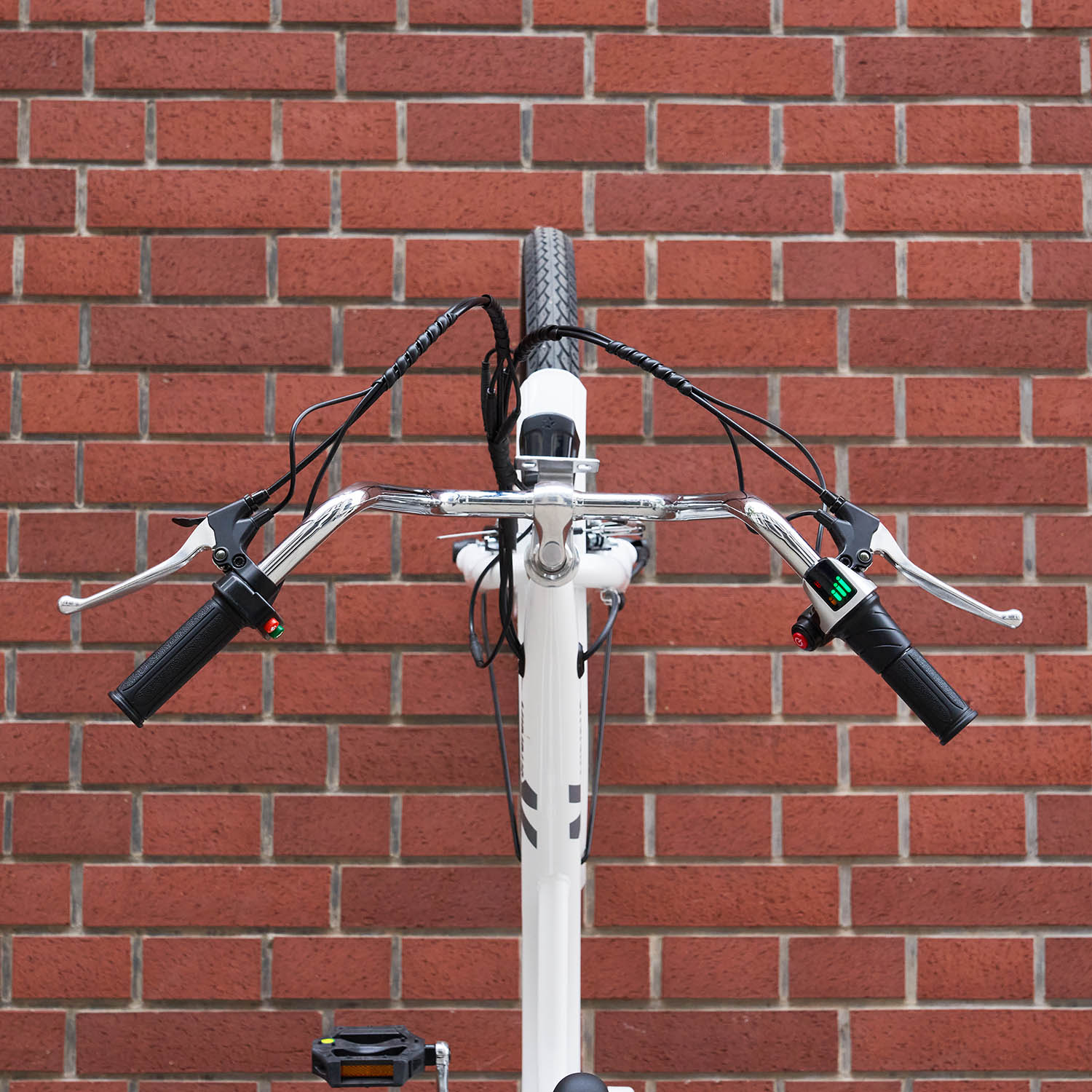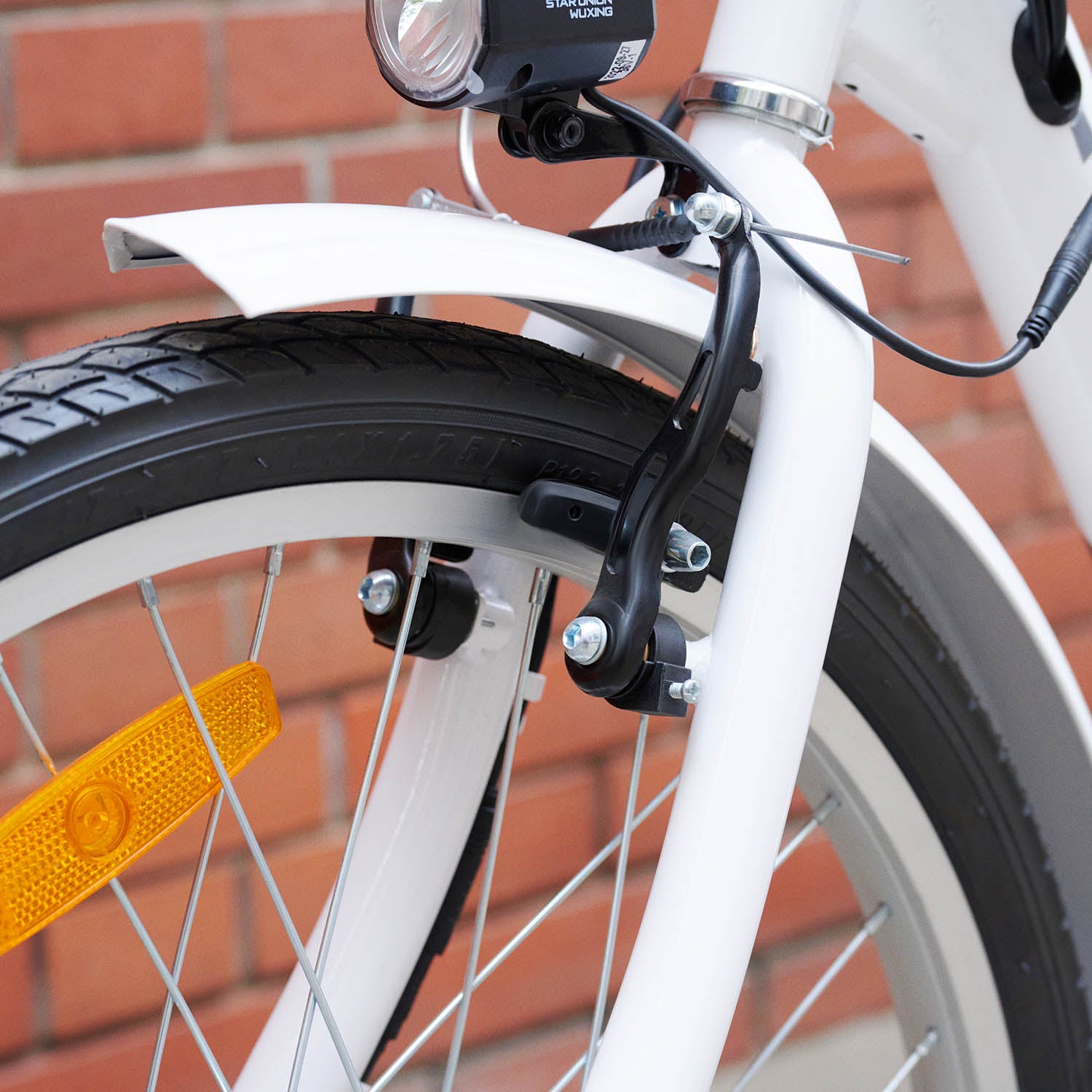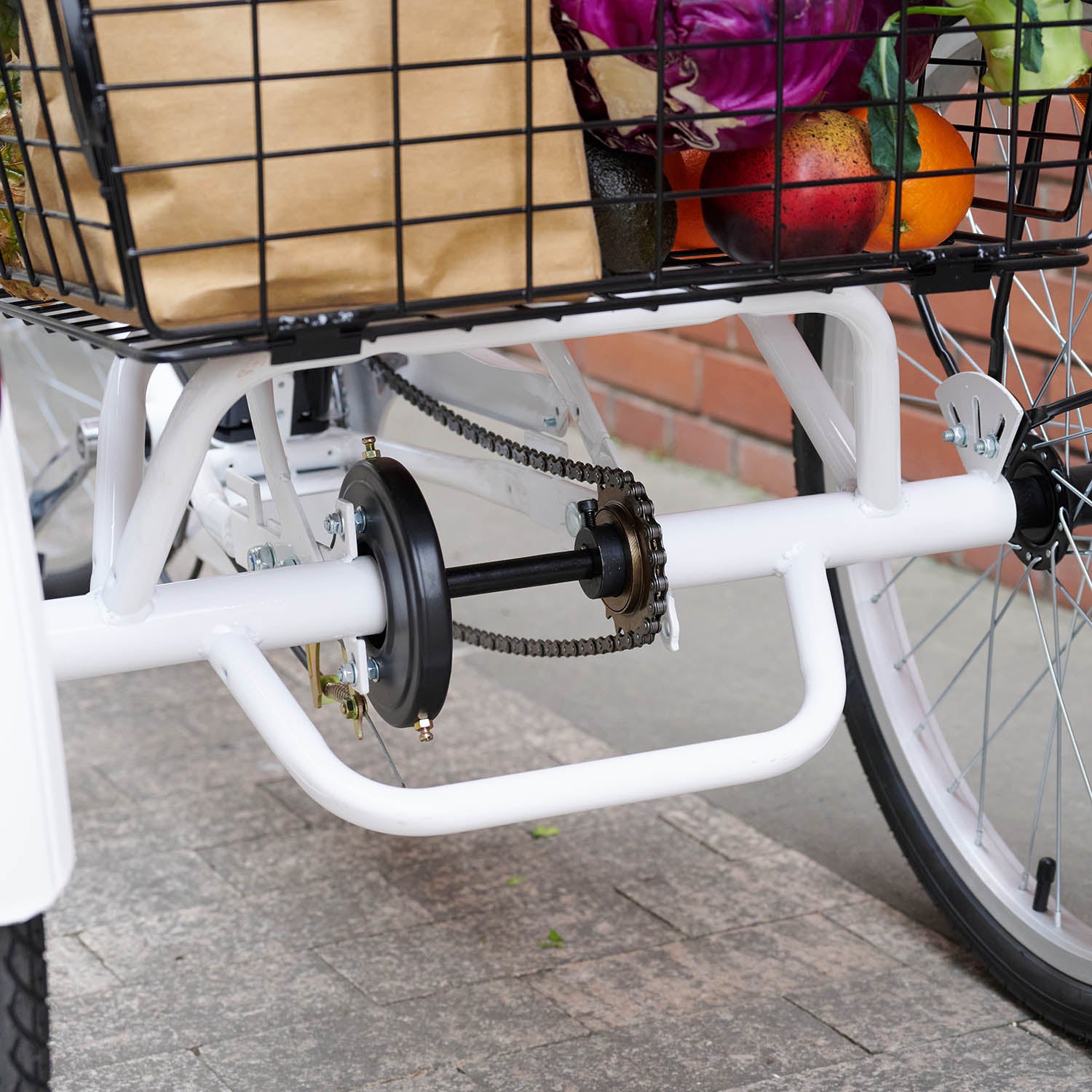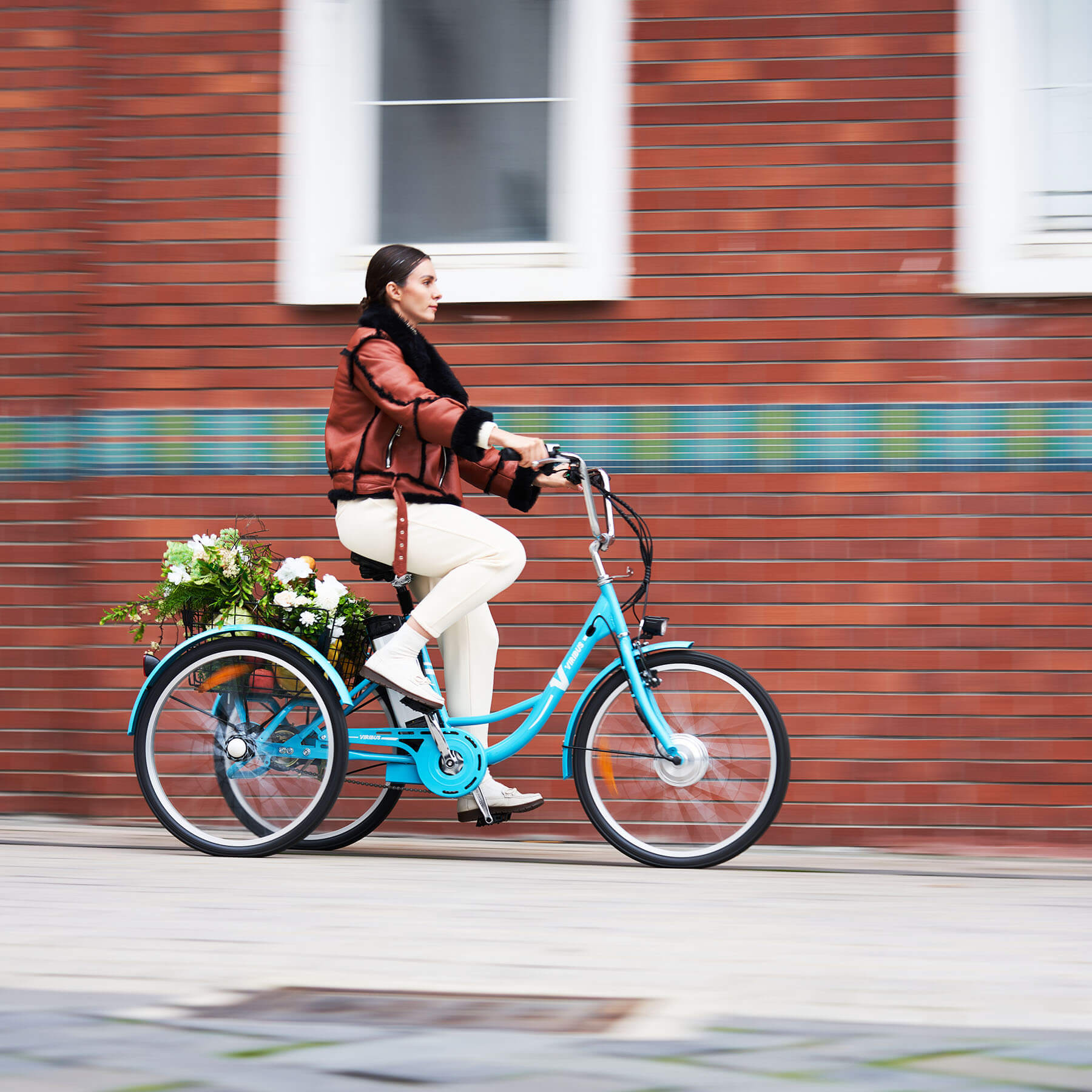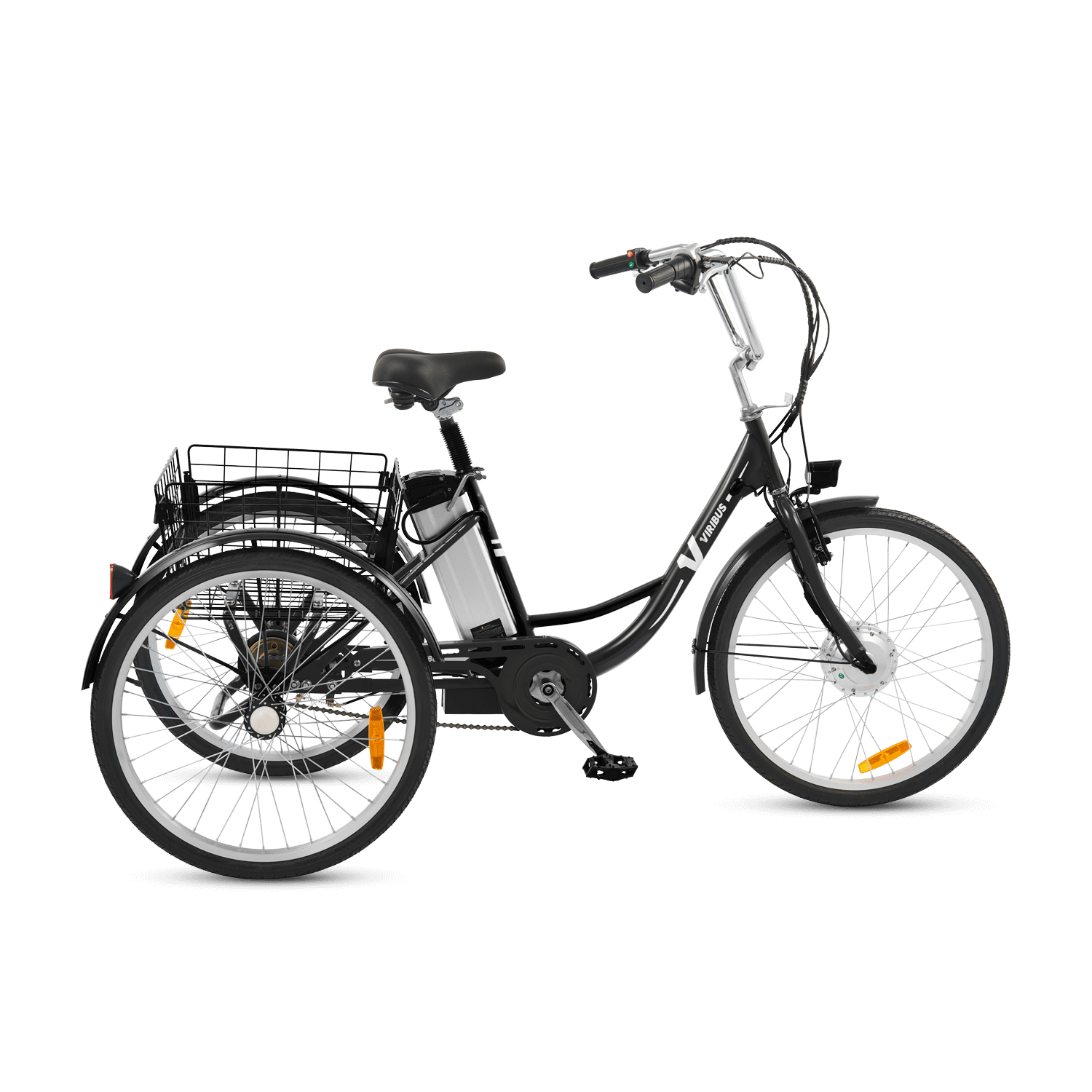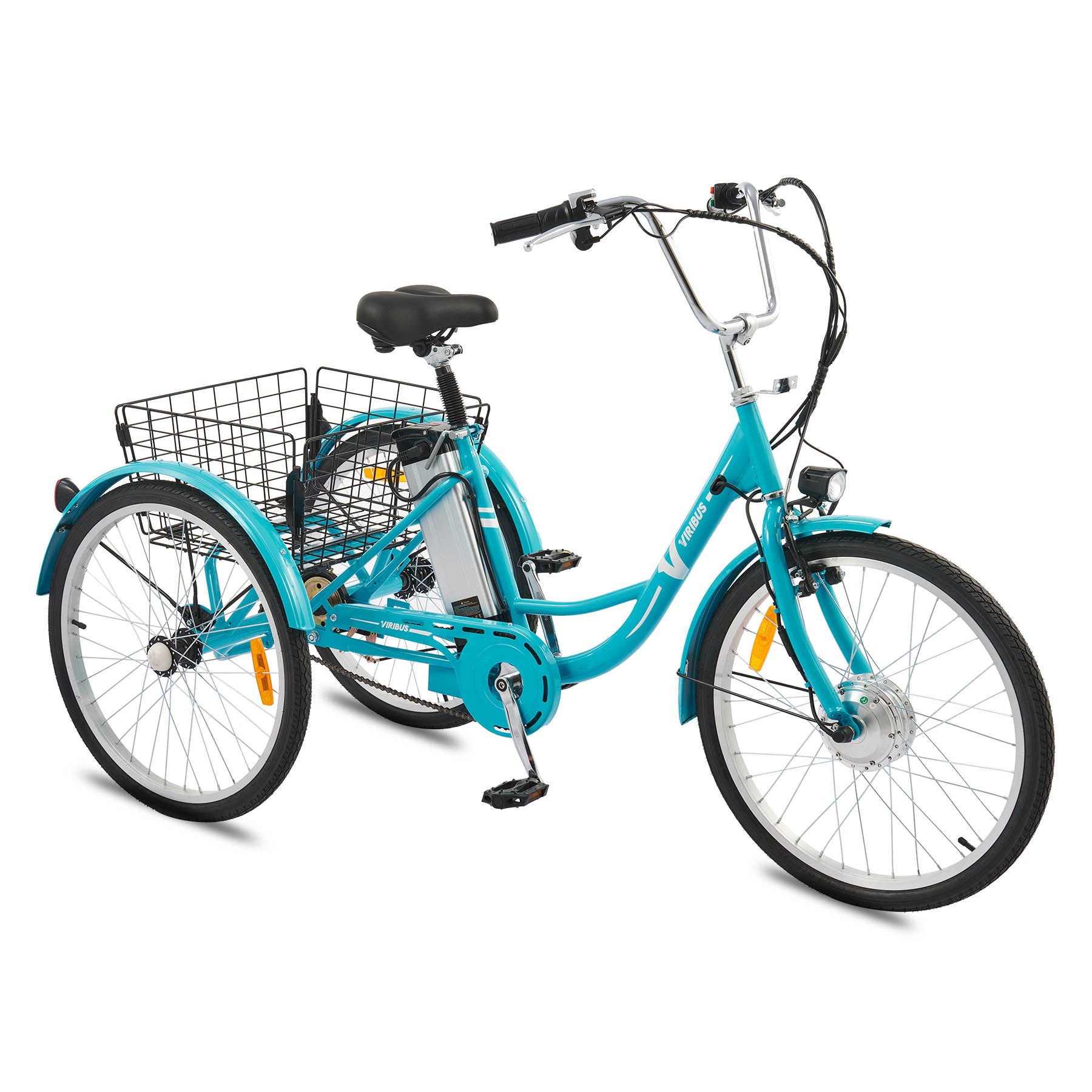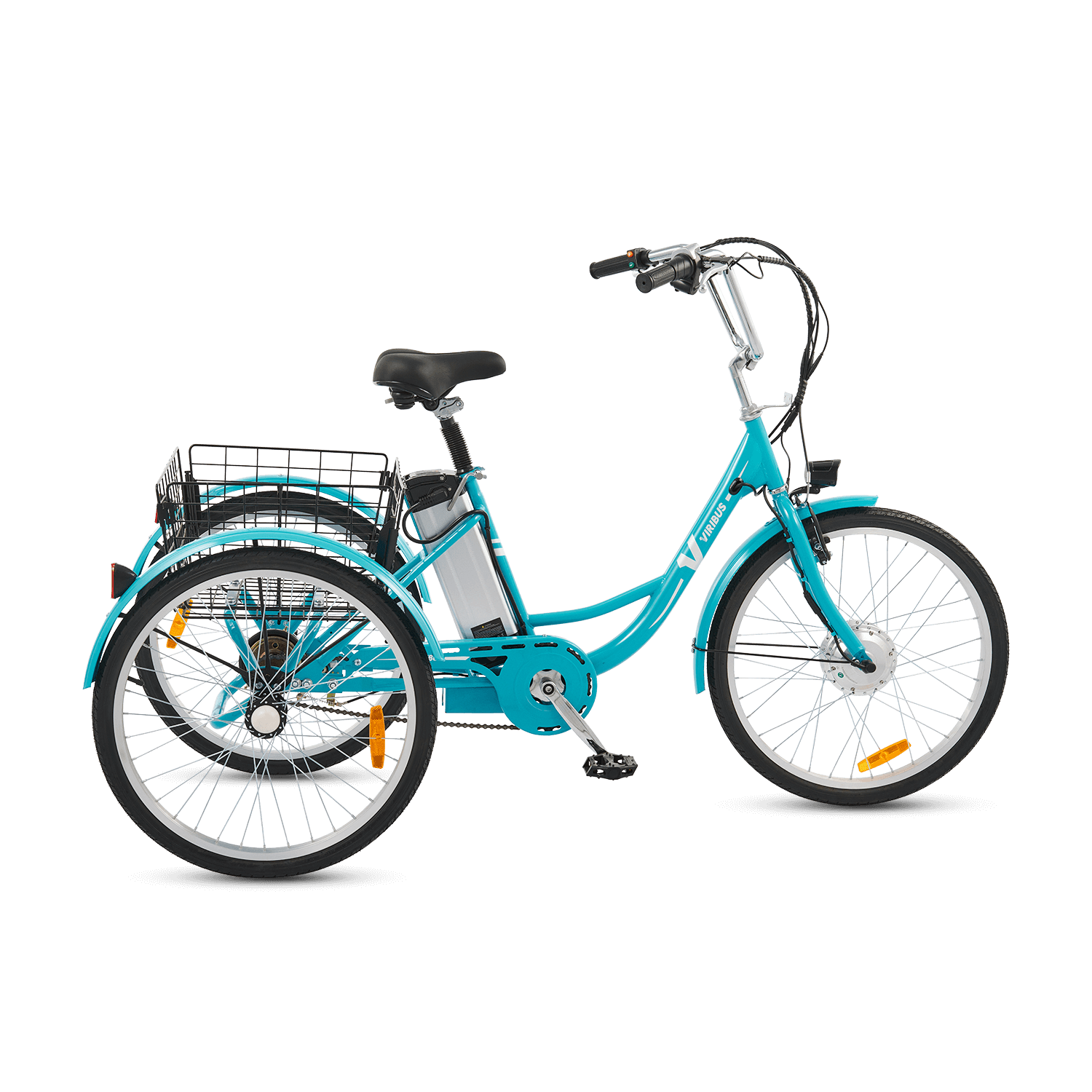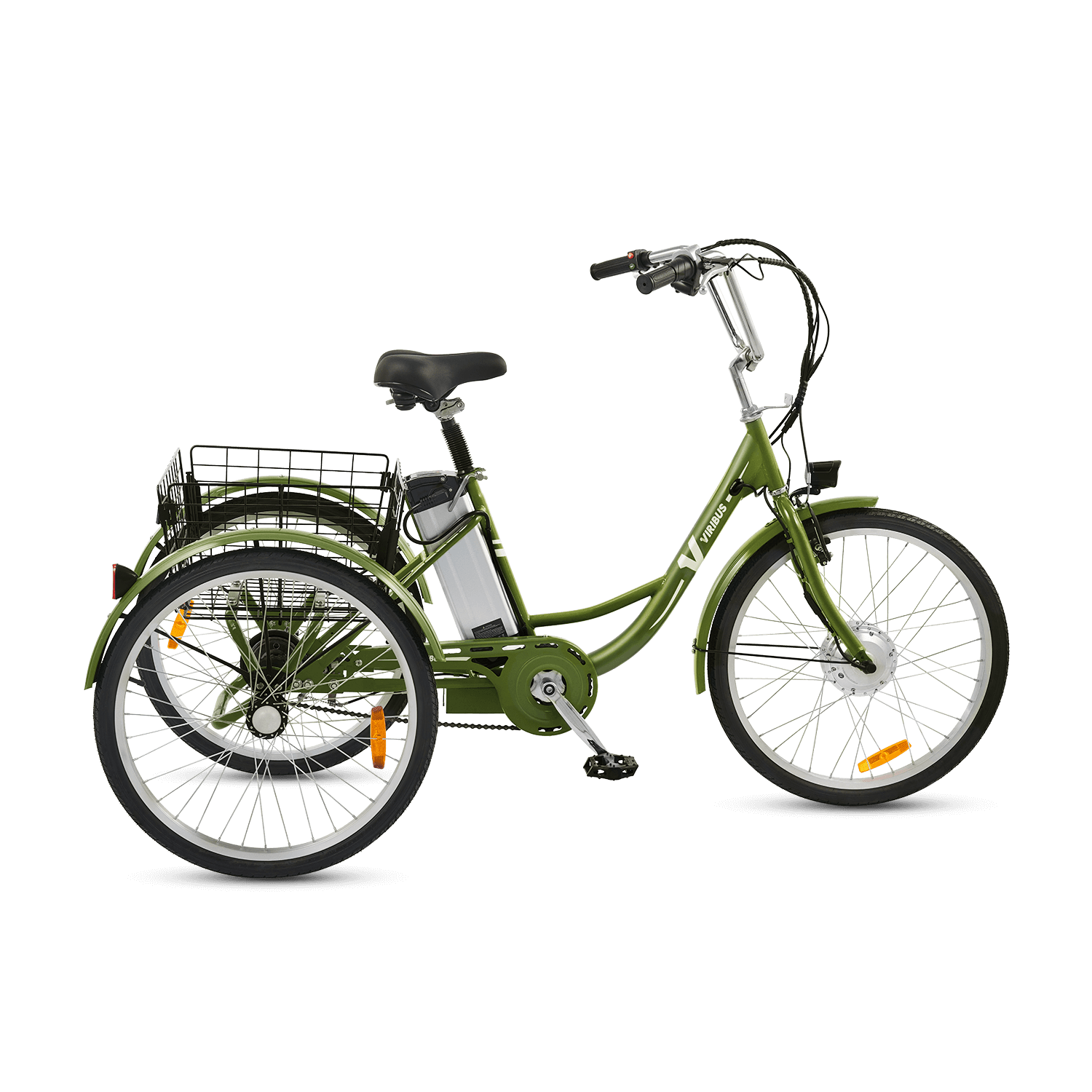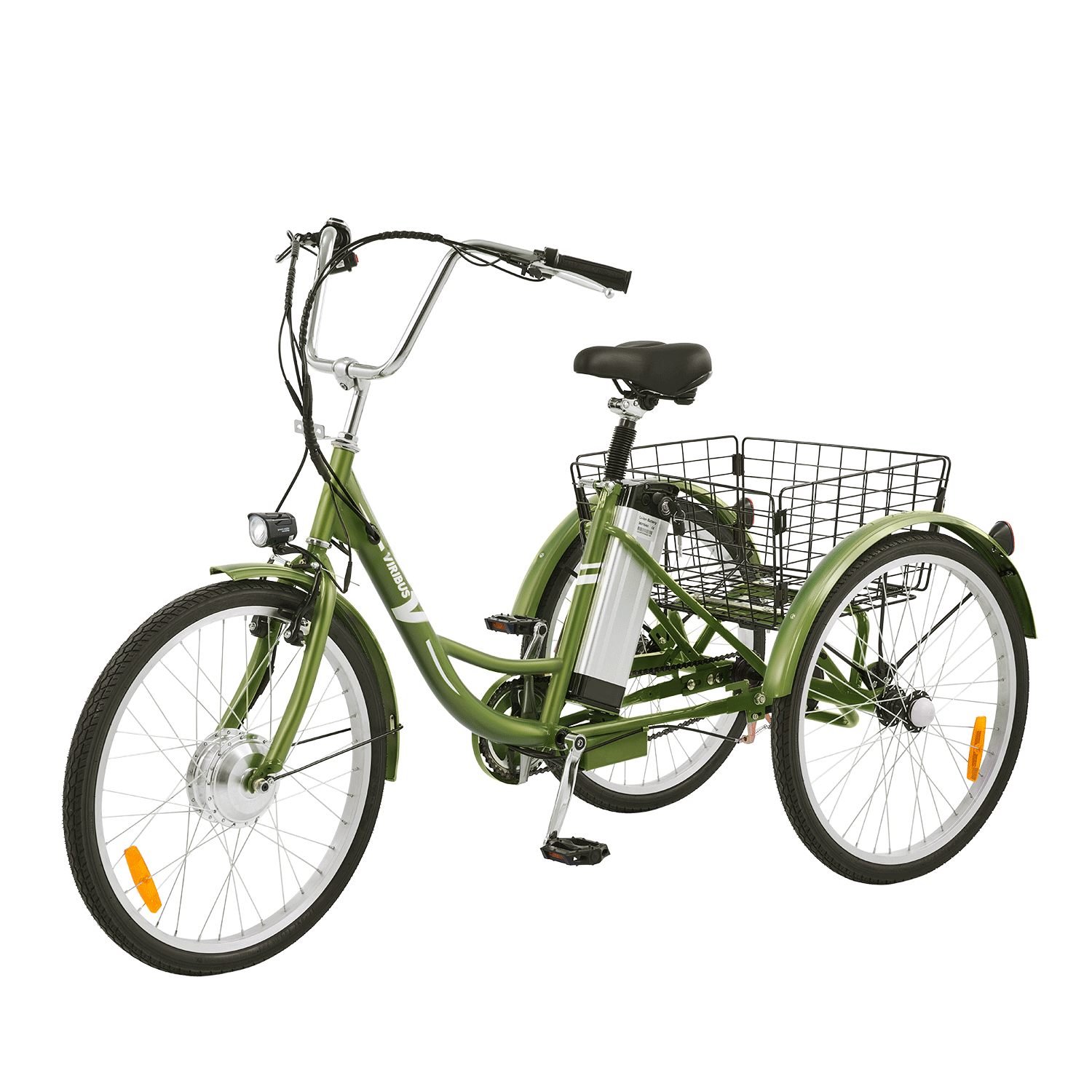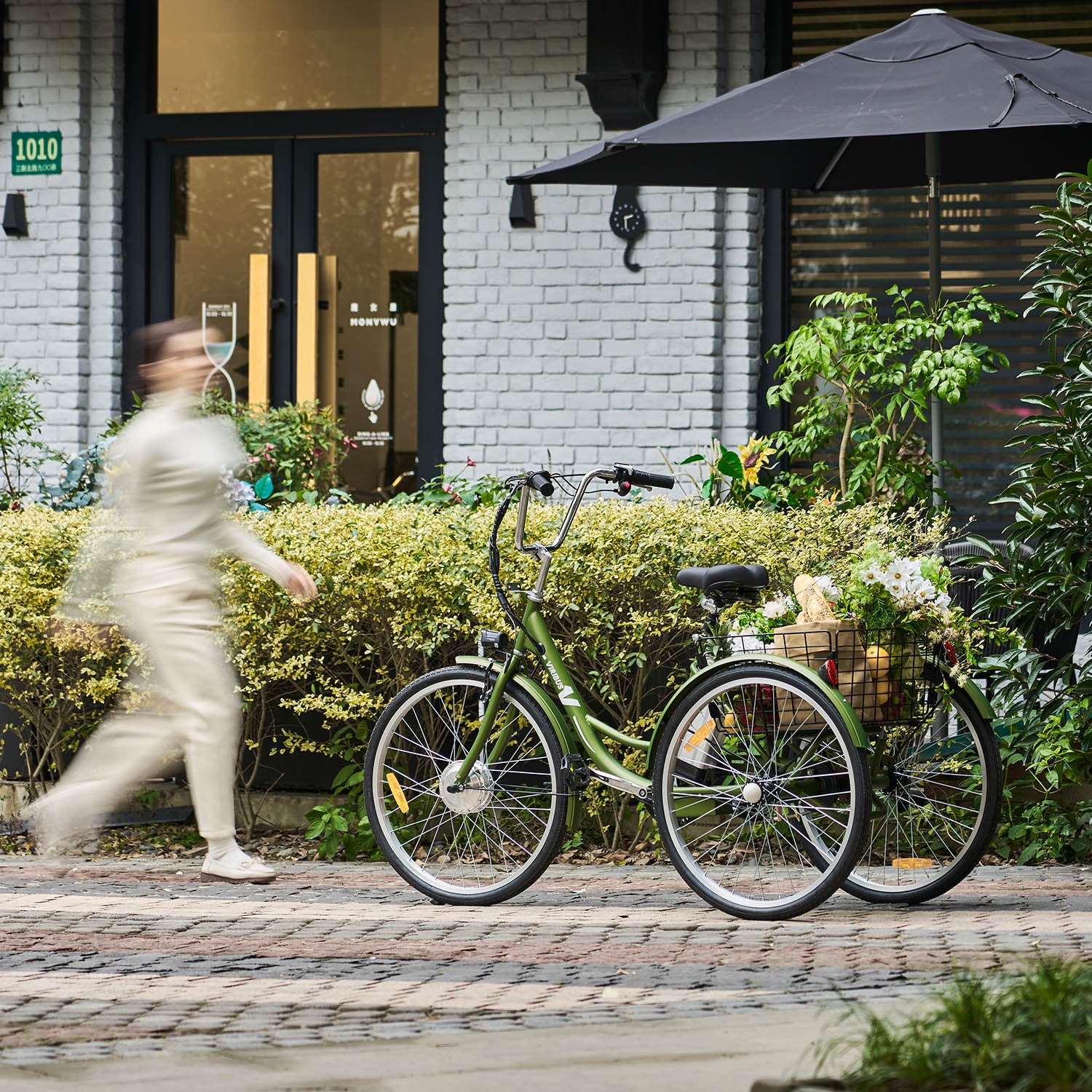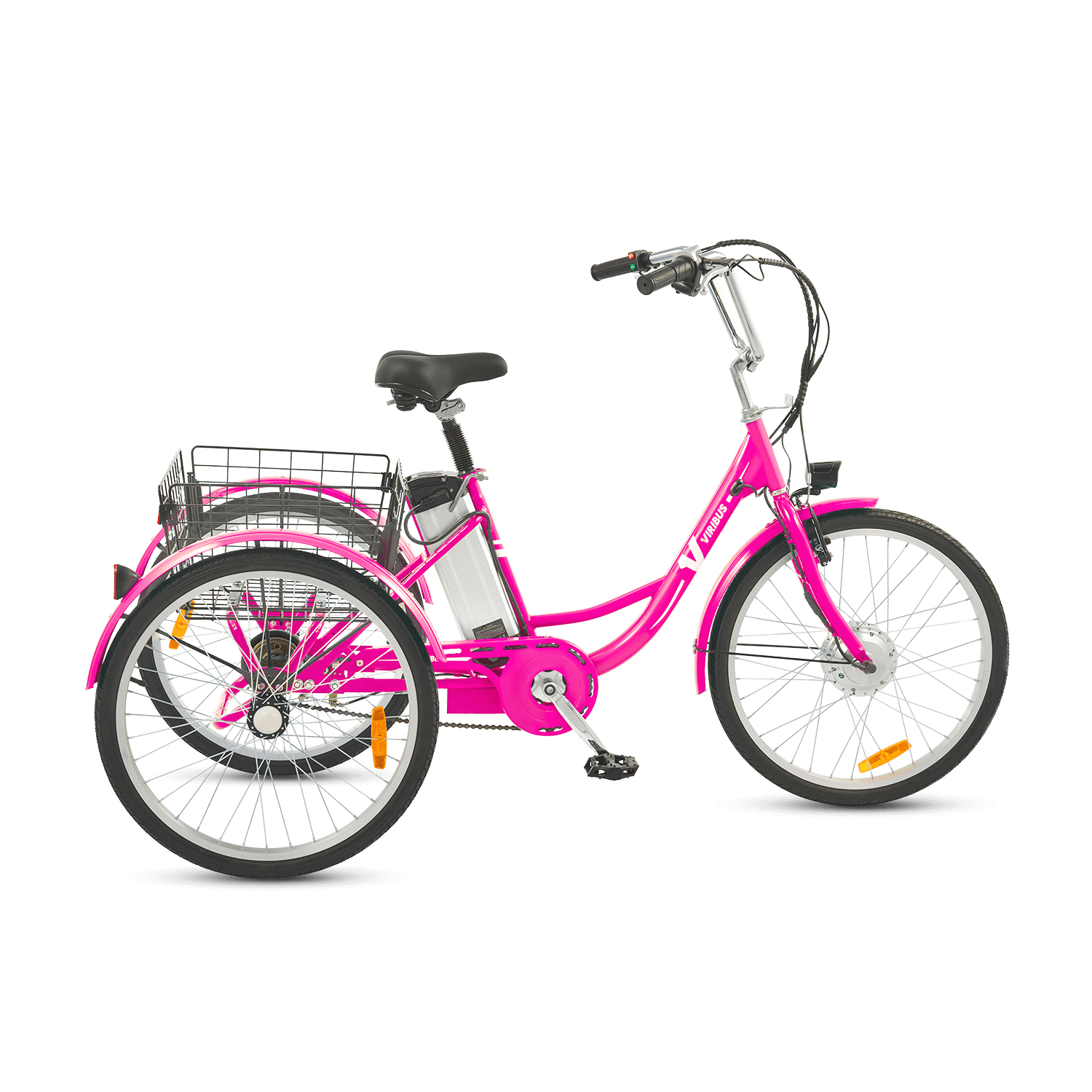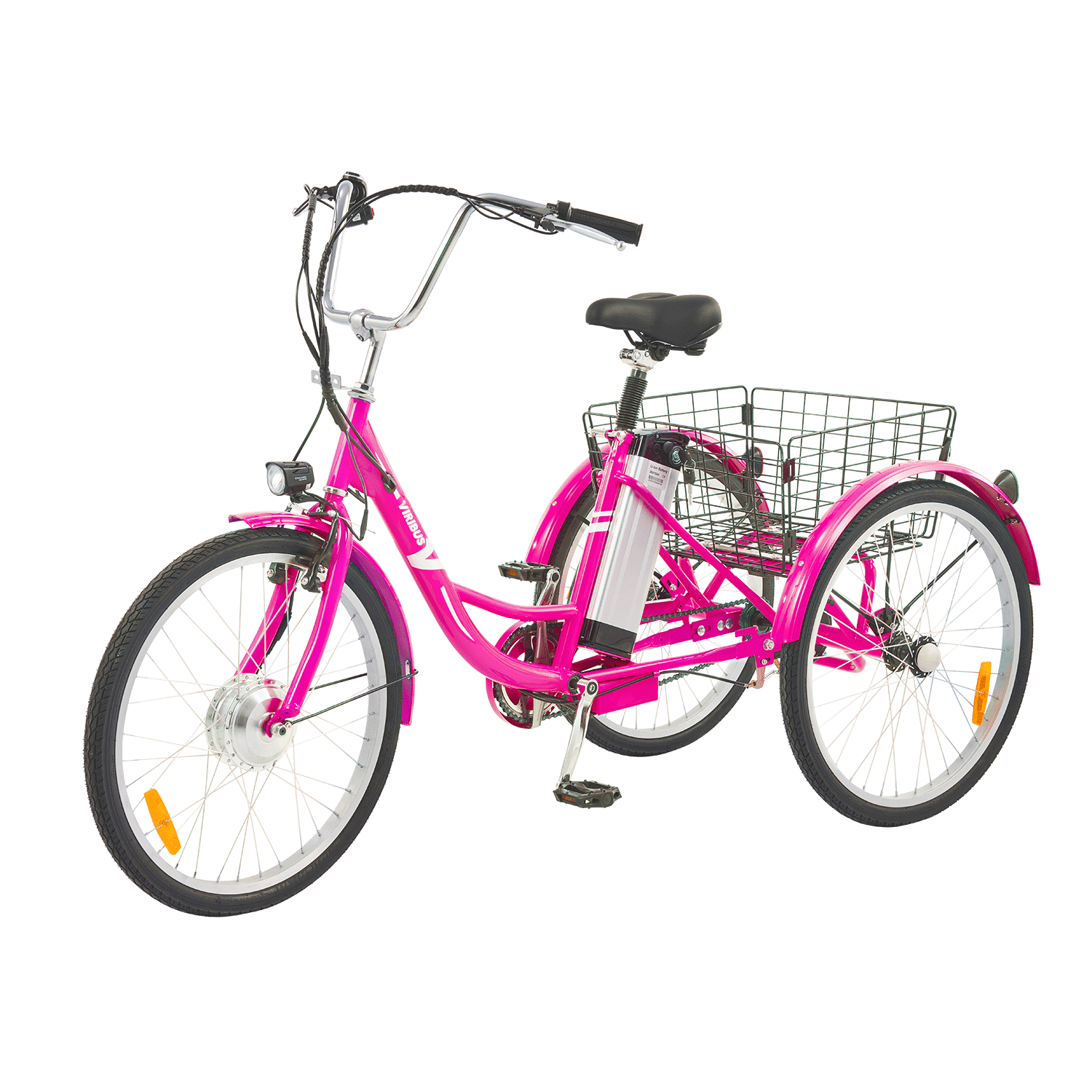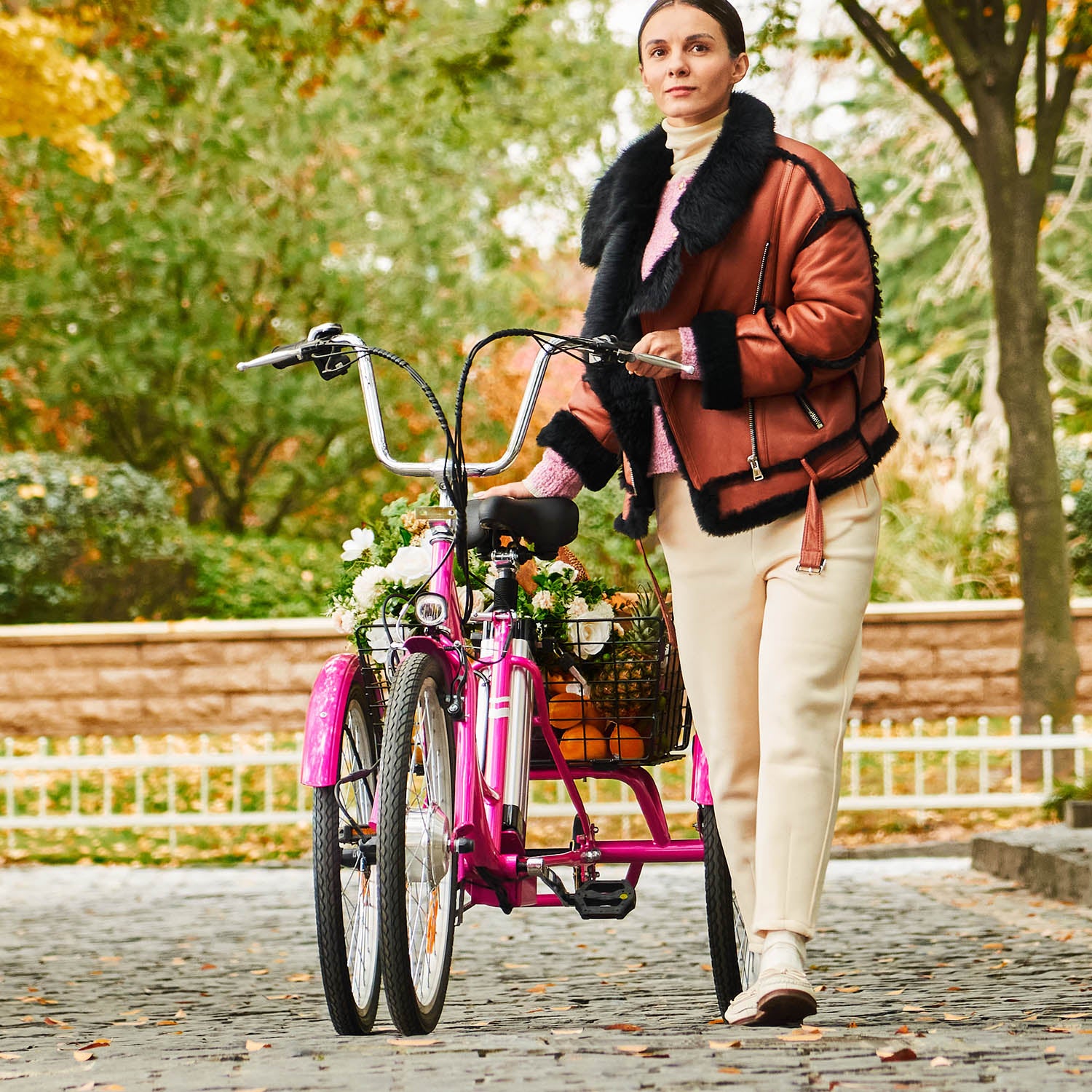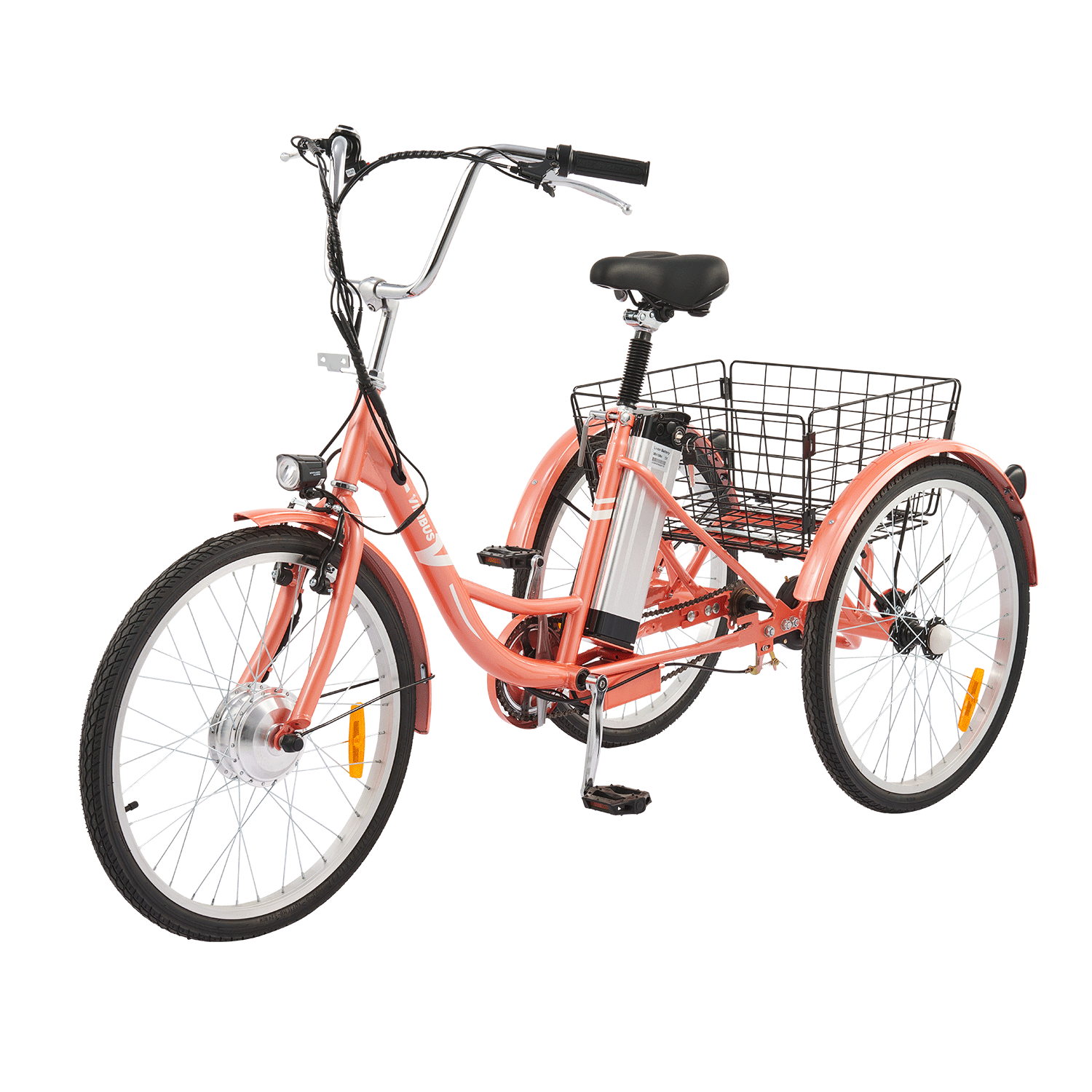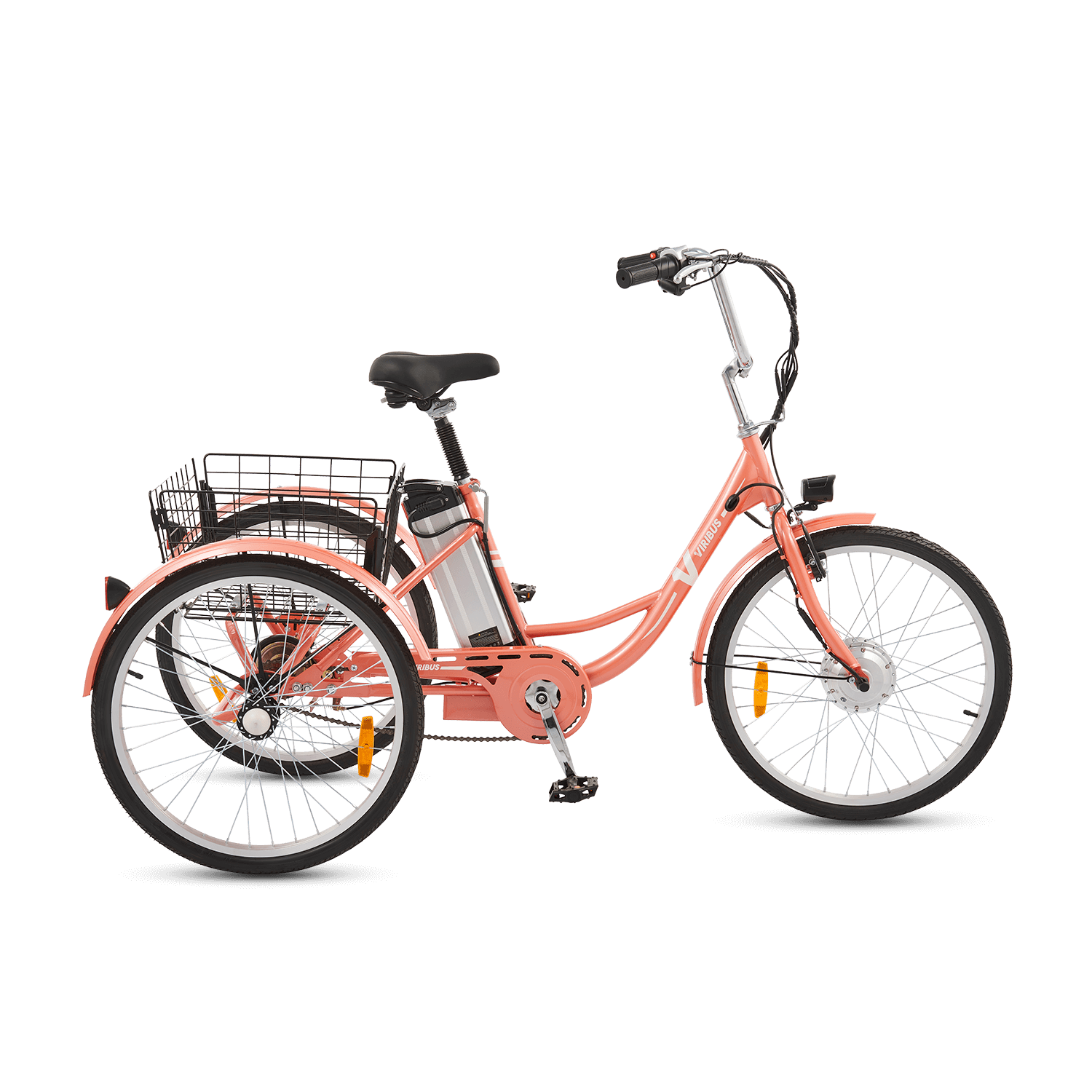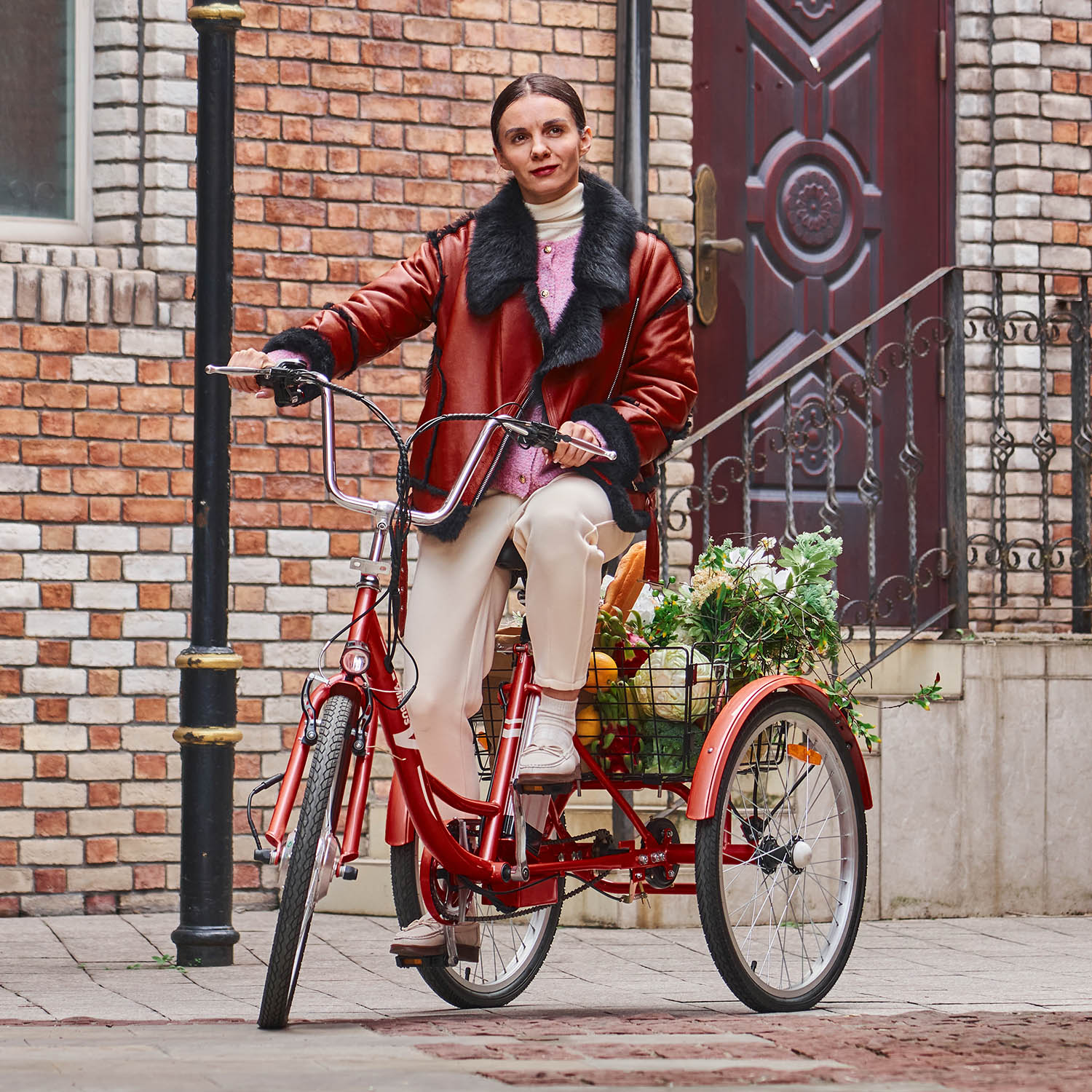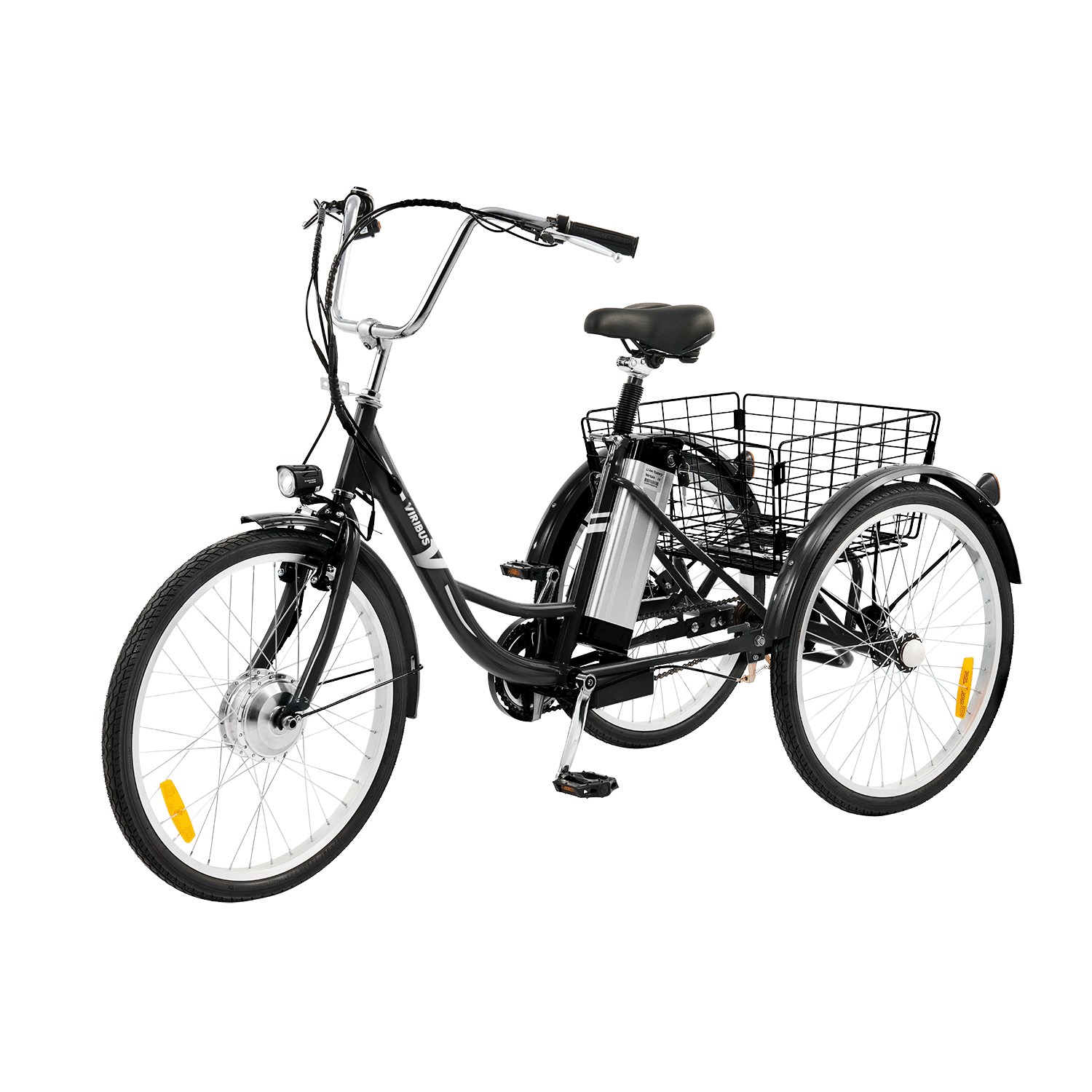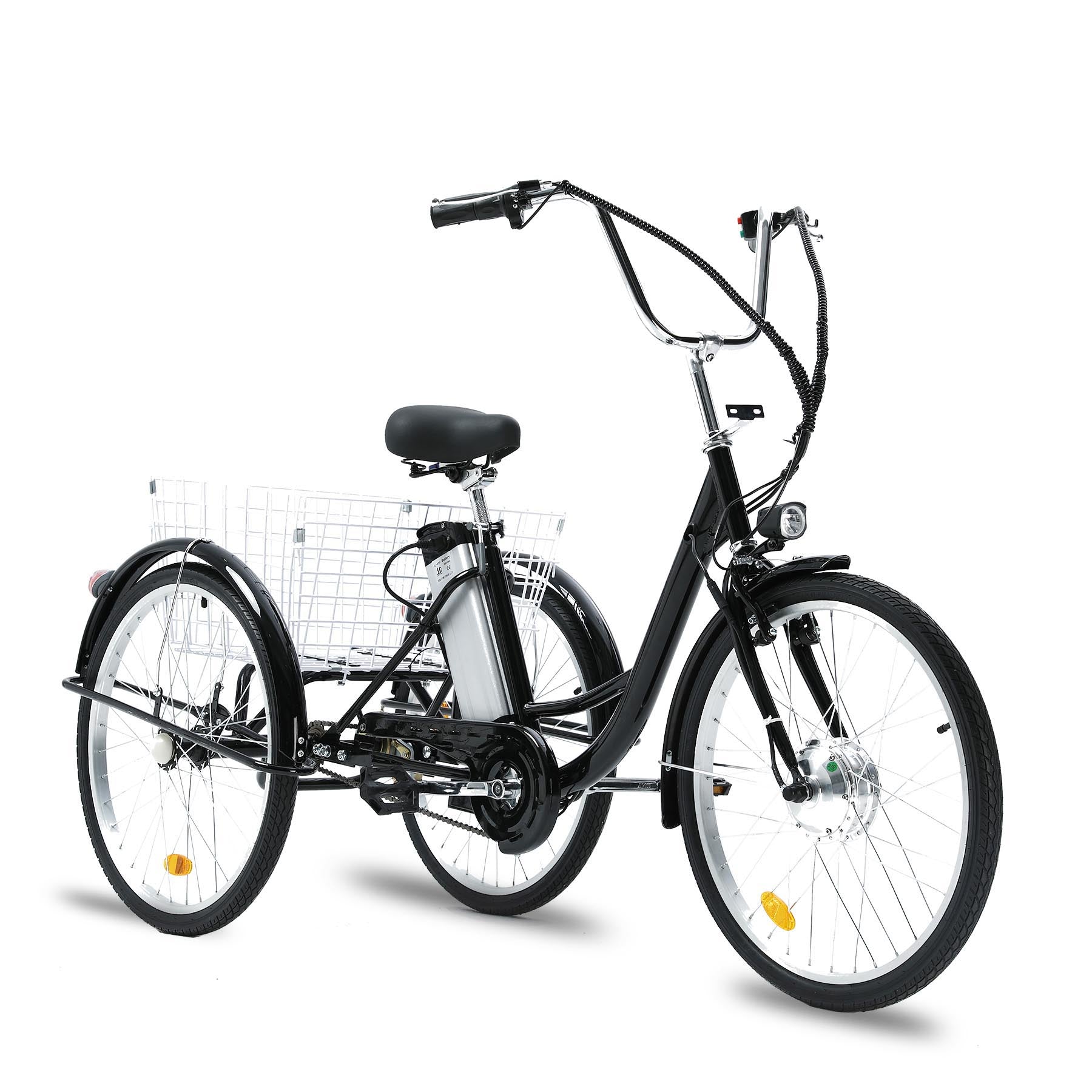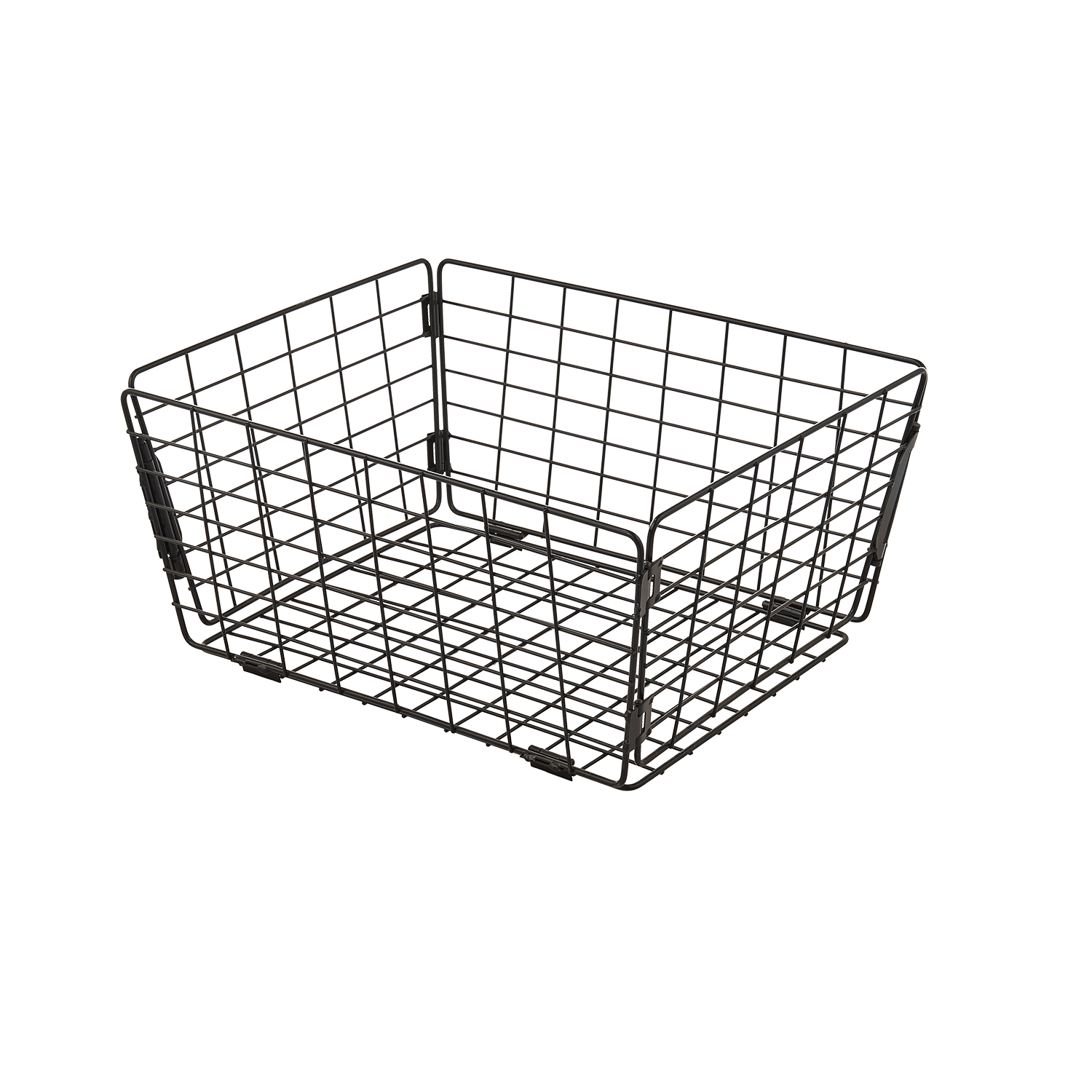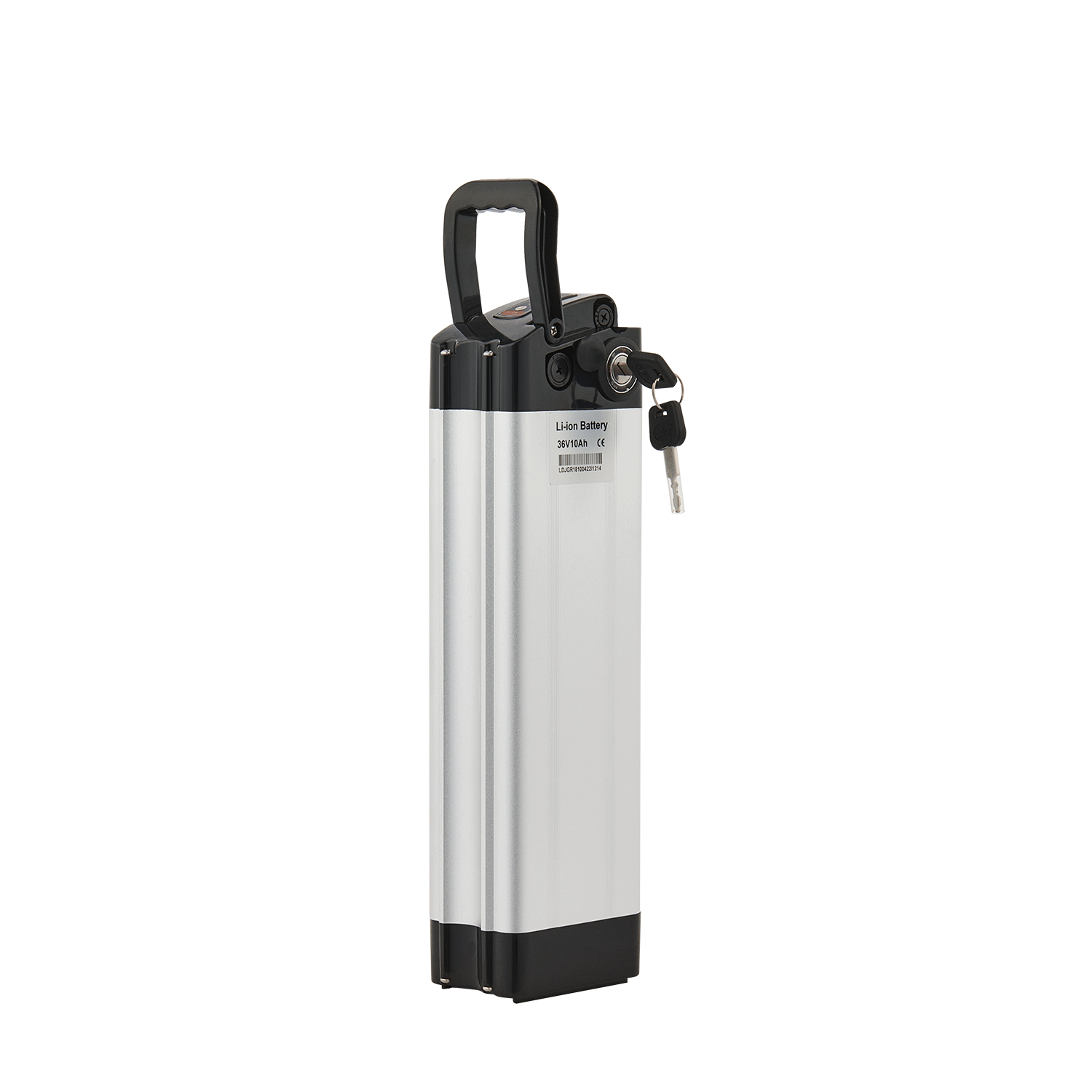 Viribus Trio Electric Tricycle
---
Secure your order by December 15th for guaranteed delivery by December 23rd.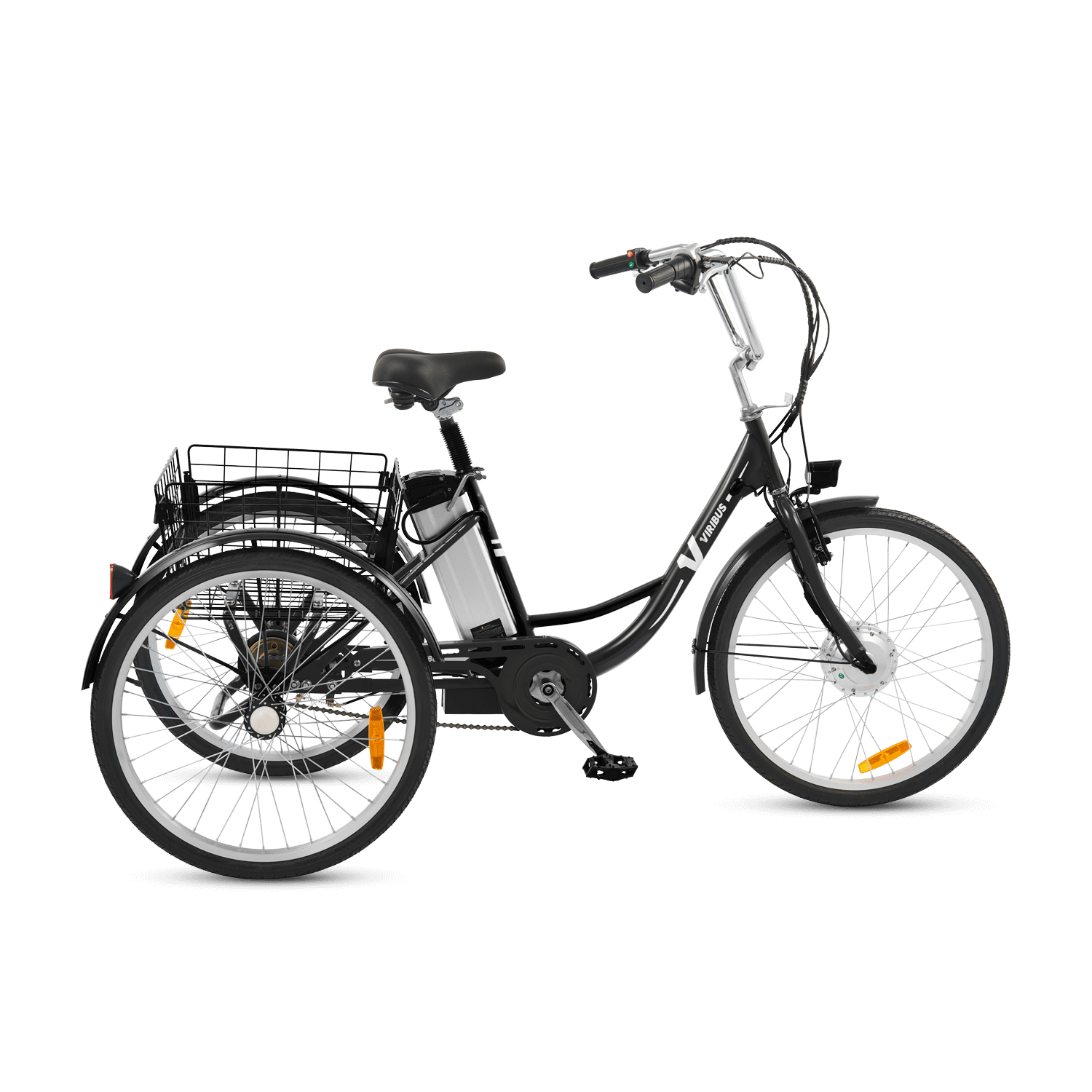 Rediscover the Joy of Exploration
Picture yourself on an exhilarating journey, gliding through sun-dappled forests with the wind gently caressing your face. Imagine effortlessly cruising along the boardwalk of a charming coastal town, feeling the warmth of the sun on your skin. Envision the freedom of exploring your neighborhood while making a practical pit stop at your favorite bagel shop.
Experience the boundless possibilities with the Viribus Electric Tricycle - an extraordinary fusion of safety, comfort, and practicality.
Write content to help your customers to better understand your products or policies.
Write content to help your customers to better understand your products or policies.
The Trio Specification
Battery
36V, 360Wh high-tech lithium battery
Mode
Twist throttle and PAS
Headlight
High output integrated LED
Display
Backlit LCD display with battery
Charger
36V, 2.0A, 4 - 6 hr charging
Pedal Assist Range
30 Miles
Throttle Range
21.7 Miles
Tires
24'' / 26'' puncture-resistant liner
Brake
Front V brake, rear drum brake
Grips
Durable ergonomic grips stem
Saddle
Comfort ergonomic seat
Fenders
Front and rear full coverage
Pedals
Alloy platform with reflectors
Rear Rack Payload Capacity
55 lb.
Total Payload Capacity
265 lb.
Item Package Dimensions L x W x H
43.7'' x 29.72'' x 12.99''
Recommended Rider Heights
5'4'' ~ 6'2''
The Trio Geometry
250W
How powerful is the motor?
Select A Feature To Explore In Detail.
Dive deeper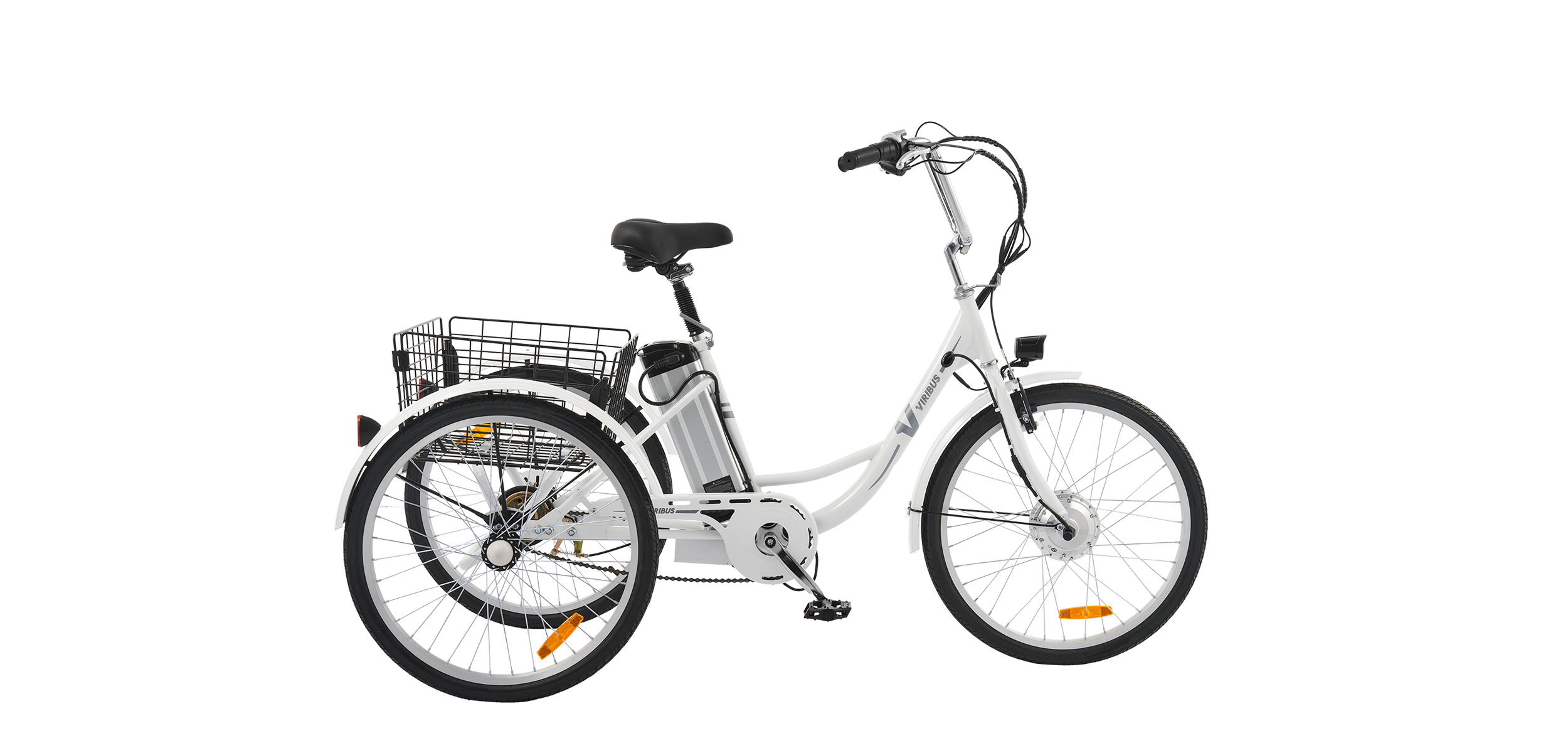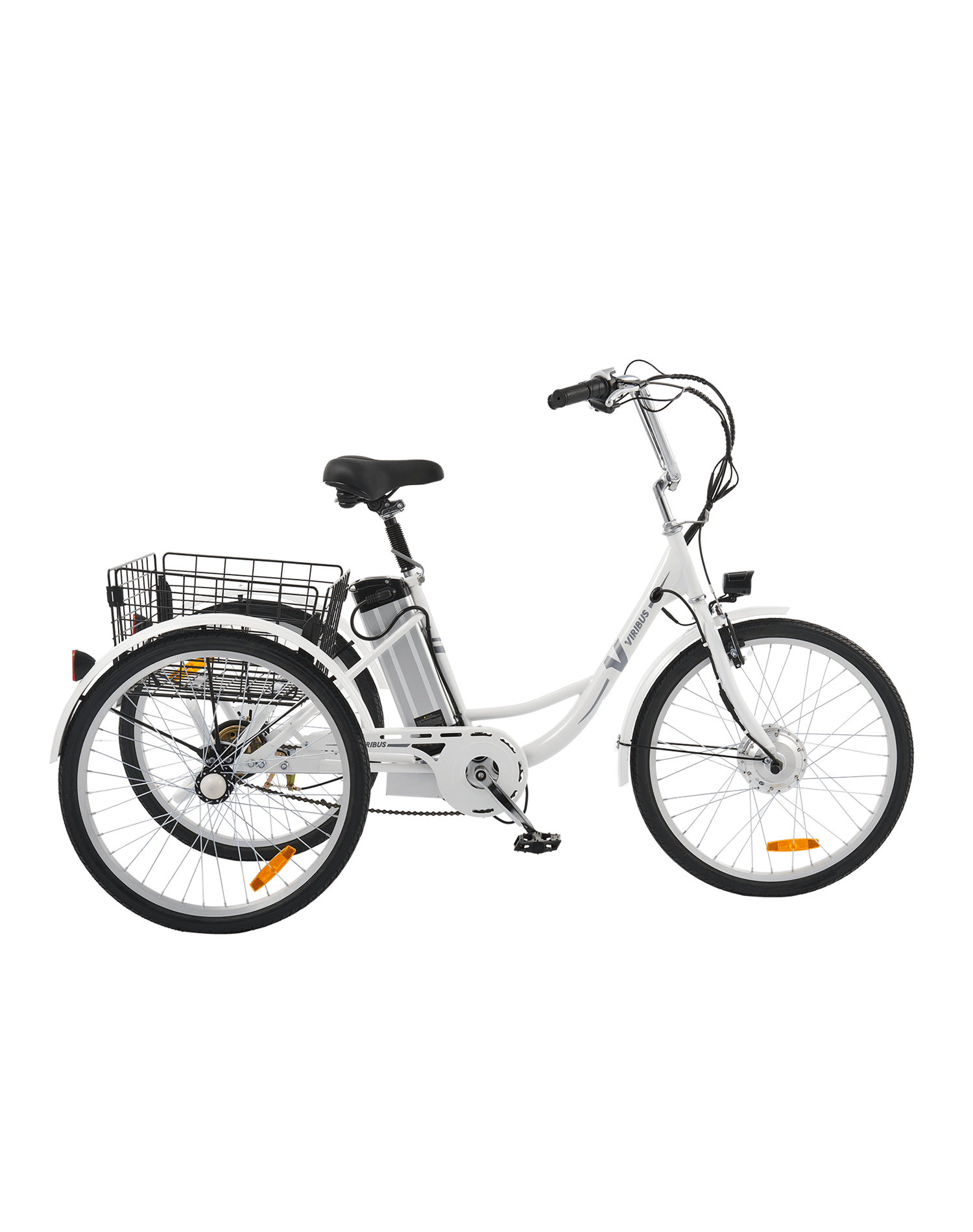 Easy Step-Thru Design
Effortlessly mount and dismount your bike, allowing for easy access and a stress-free riding experience.
Elevate Your Comfort
Designed to provide an upright riding position, it offers enhanced ergonomics and reduces strain on your wrists and back. Whether you're commuting or leisurely cruising, our raised handlebar ensures a comfortable and enjoyable ride every time.
Splash-Free Riding
Enjoy the freedom of riding without worrying about splashes and dirt. With fenders protecting all three wheels, you can embrace every journey with confidence and arrive at your destination feeling fresh.
Carry All Your Essentials
Whether it's groceries, essentials, or personal belongings, our rear cargo basket offers ample room to accommodate all your needs.
Enlarged Cushion Saddle
Designed to provide superior support and plushness, it ensures a luxurious and enjoyable ride every time.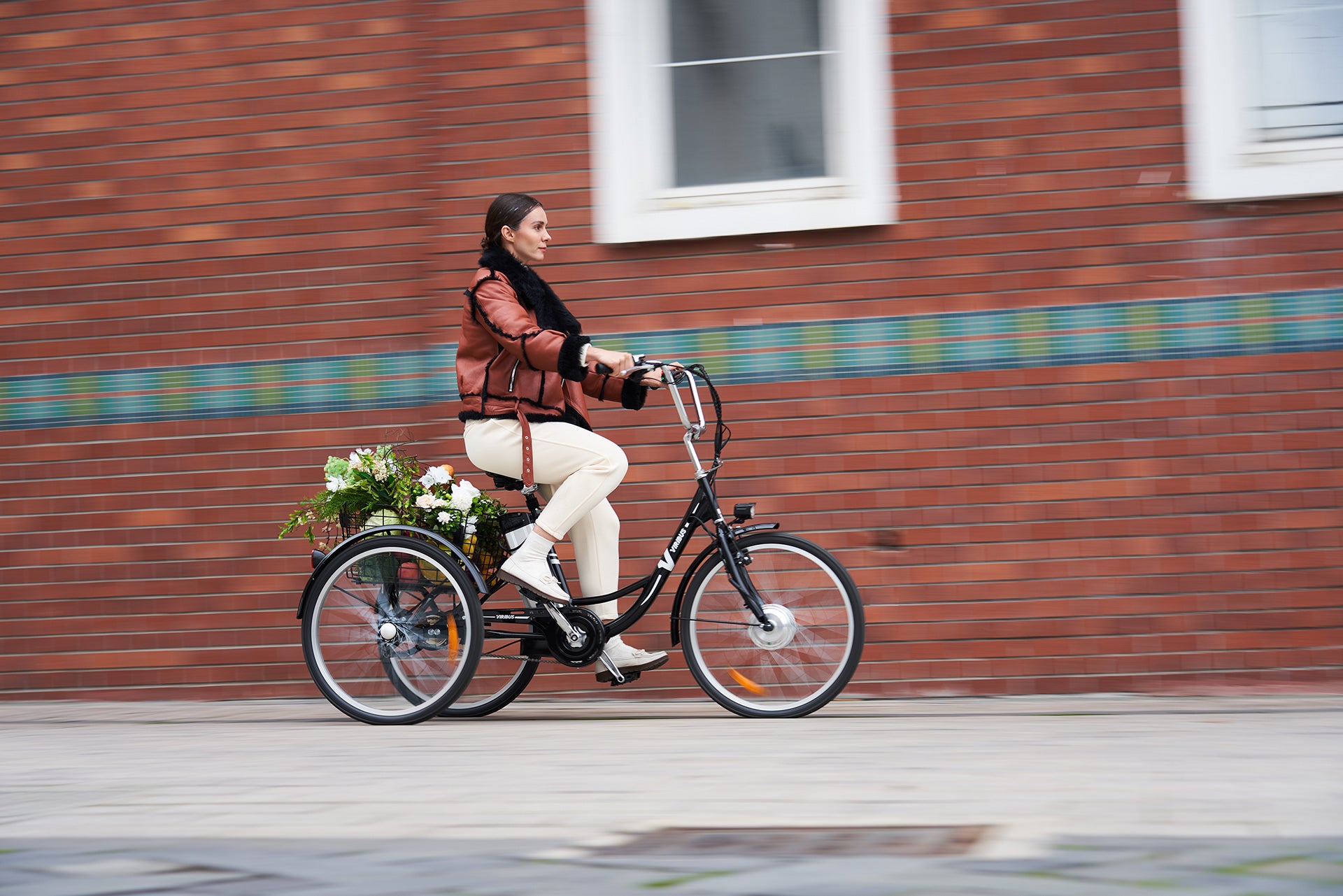 Safety First, Adventure Always
With the powerful electric motor propelling you forward, hills become mere ripples in your path. Glide effortlessly through your surroundings, embracing the exhilarating freedom to explore every corner of your world. Whether it's a leisurely ride or a practical excursion, the Viribus Trio adult tricycle electric effortlessly takes you where you need to be.
Ample Storage for Easy Transportation
With generous storage capacity, you can effortlessly transport groceries, essentials, or personal belongings. Experience the convenience of having everything you need at your fingertips, while enjoying seamless loading and unloading.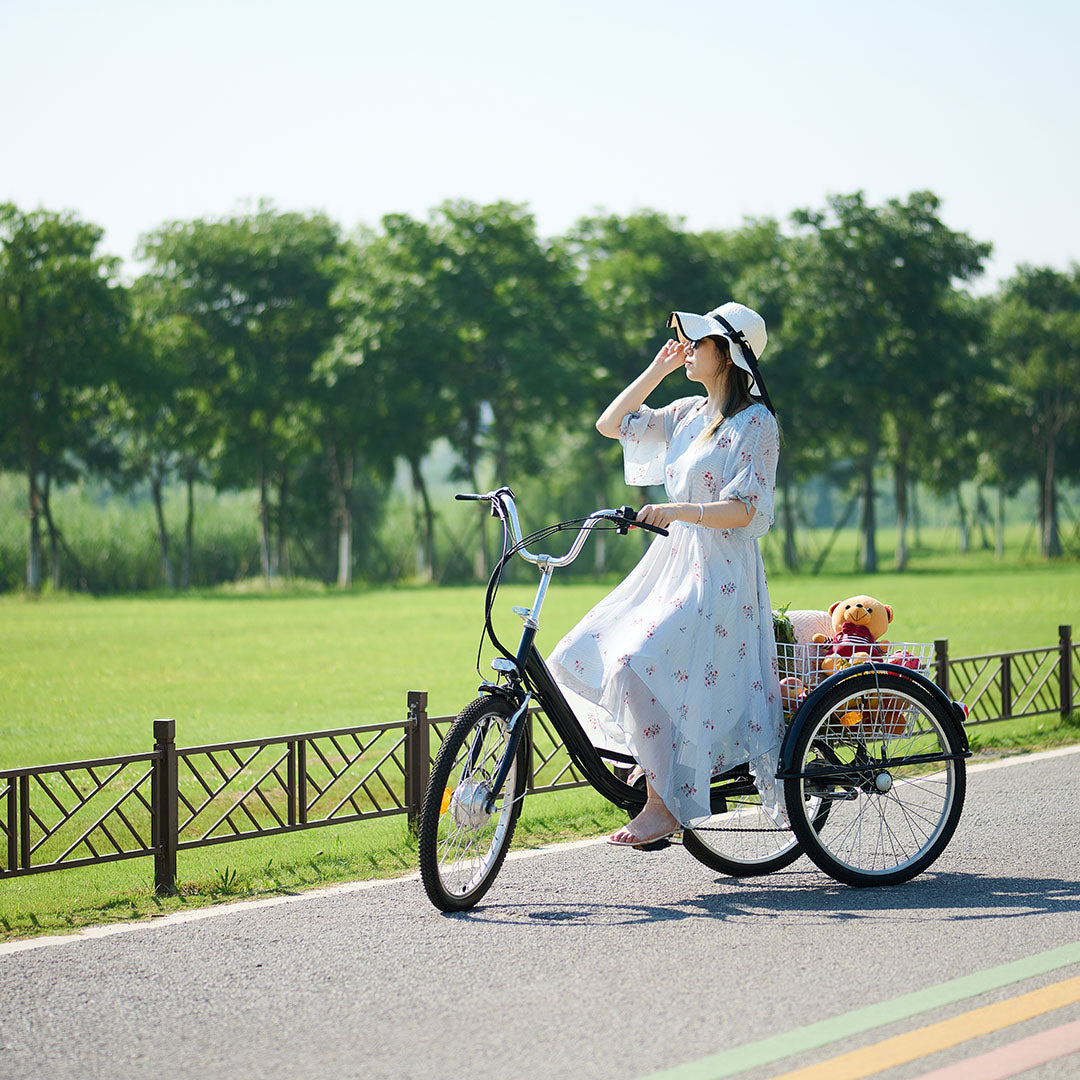 A Journey in Comfort
Embrace unparalleled mobility with the Viribus Trio. Powered by a robust electric motor, conquer hills effortlessly as you glide through your surroundings. Discover the exhilarating freedom to explore your world, whether it's a leisurely ride or a practical excursion.
Removable Battery, Rapid Recharge
With the removable battery, you have the flexibility to charge it at your convenience. Simply detach the battery with ease, bring it indoors, and connect it to the charger. Within just 4 hours, your battery will be fully charged and ready to power your next adventure.
Safe
Feel Safe Wherever You Go
Each Viribus bike goes through a detailed 50-point inspection before we ship it to you right down to the tiniest screw.
Learn More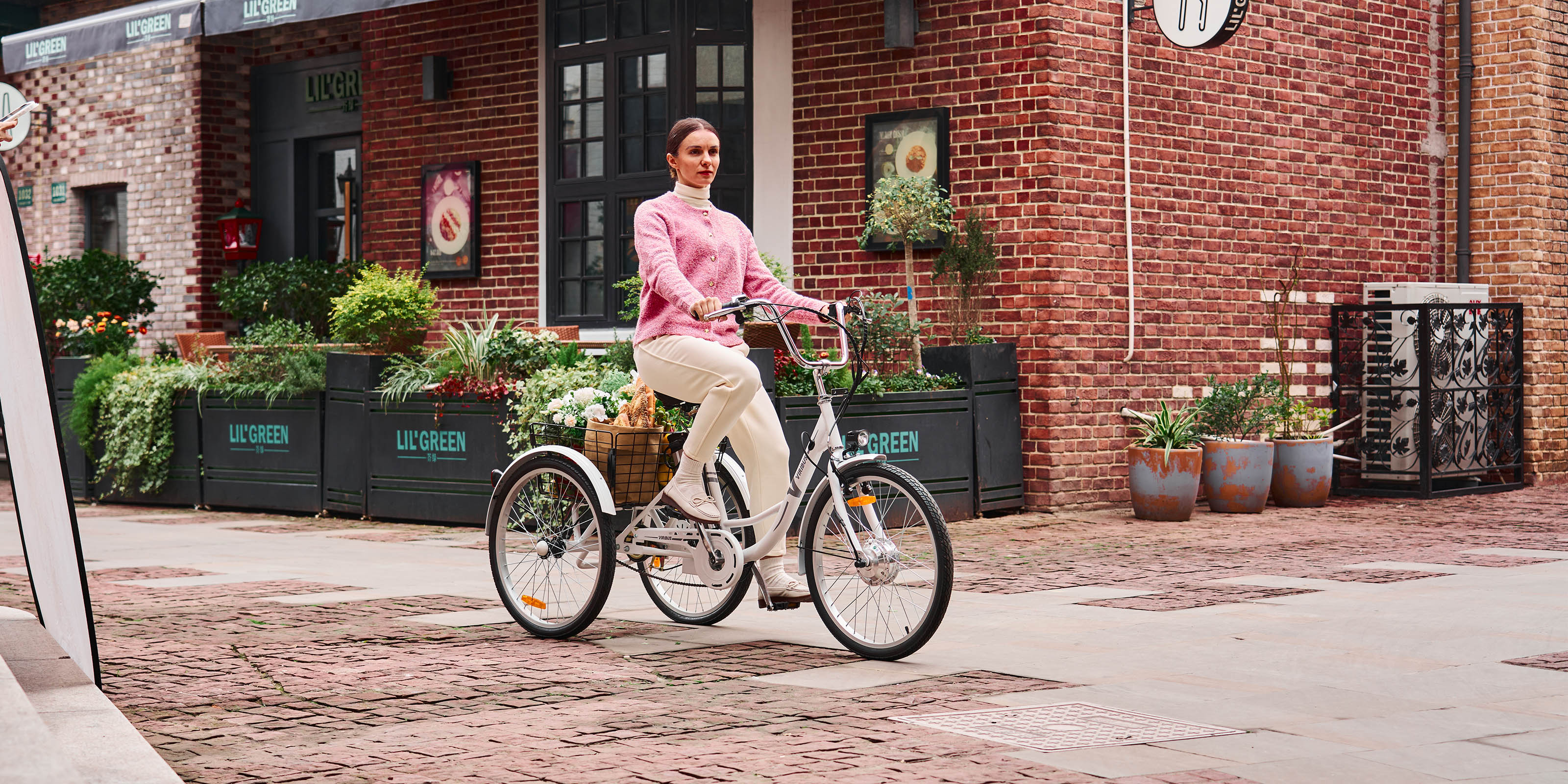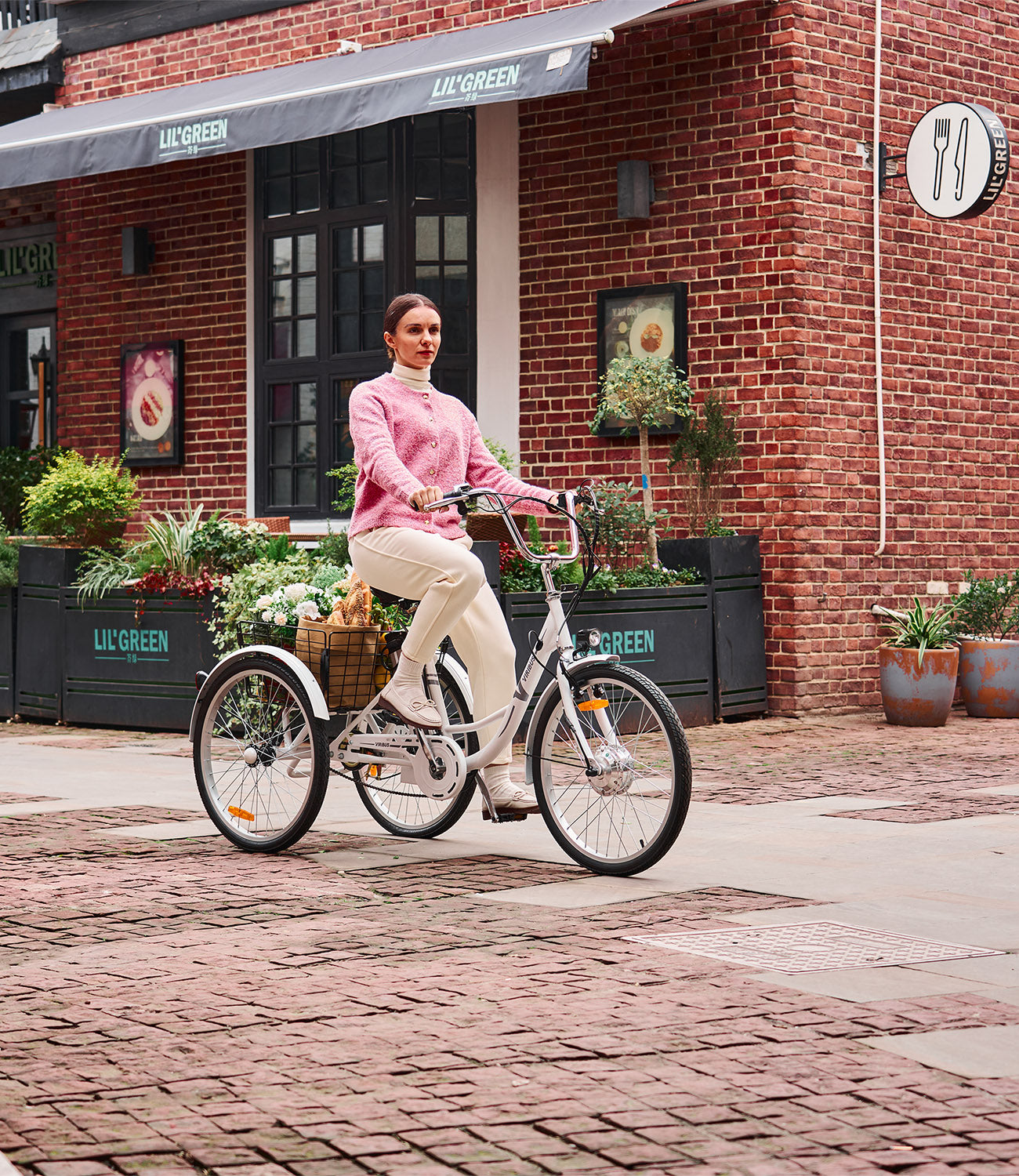 Crafted for Your Everyday Adventures
The Viribus Trio electric tricycle offers unmatched comfort, convenience, and style.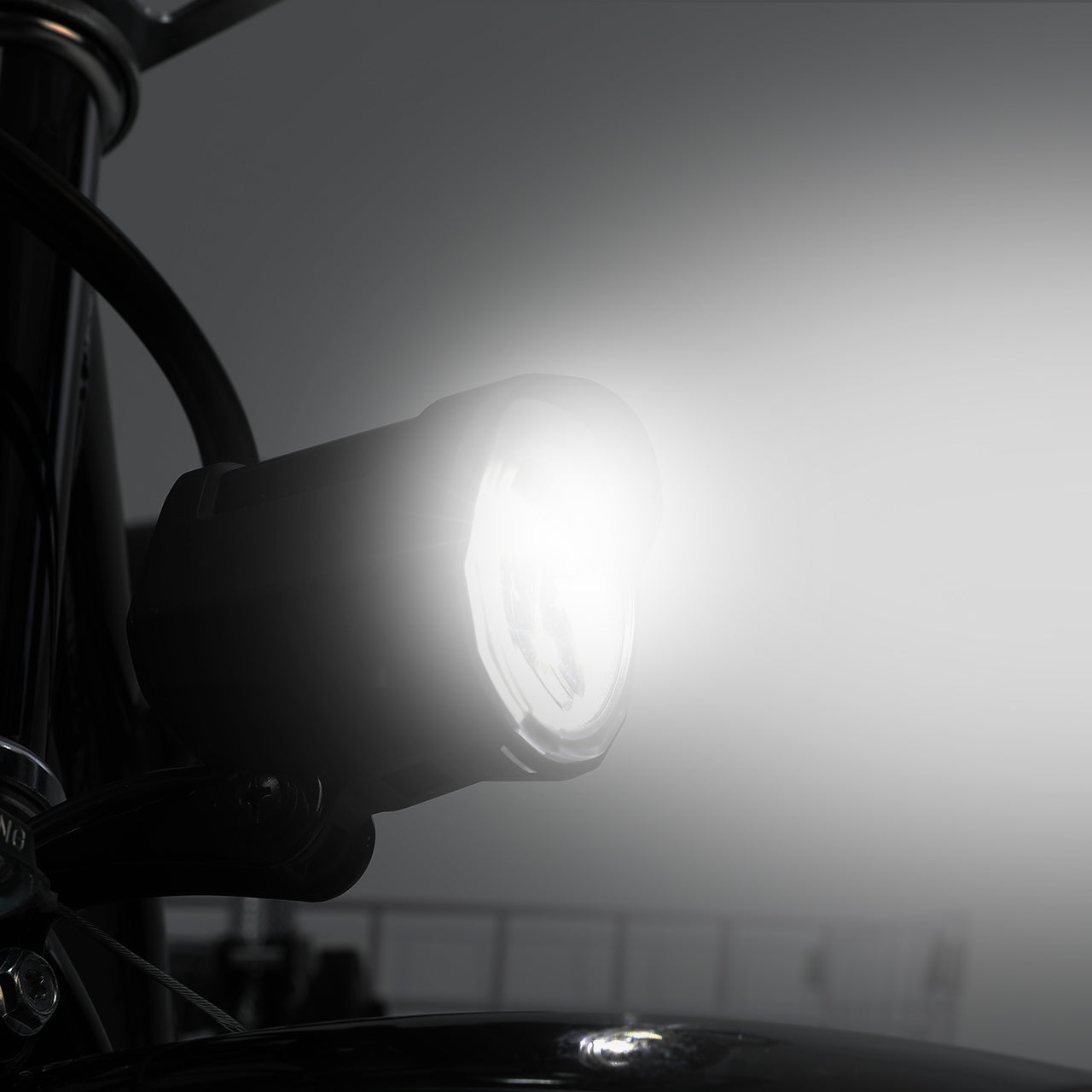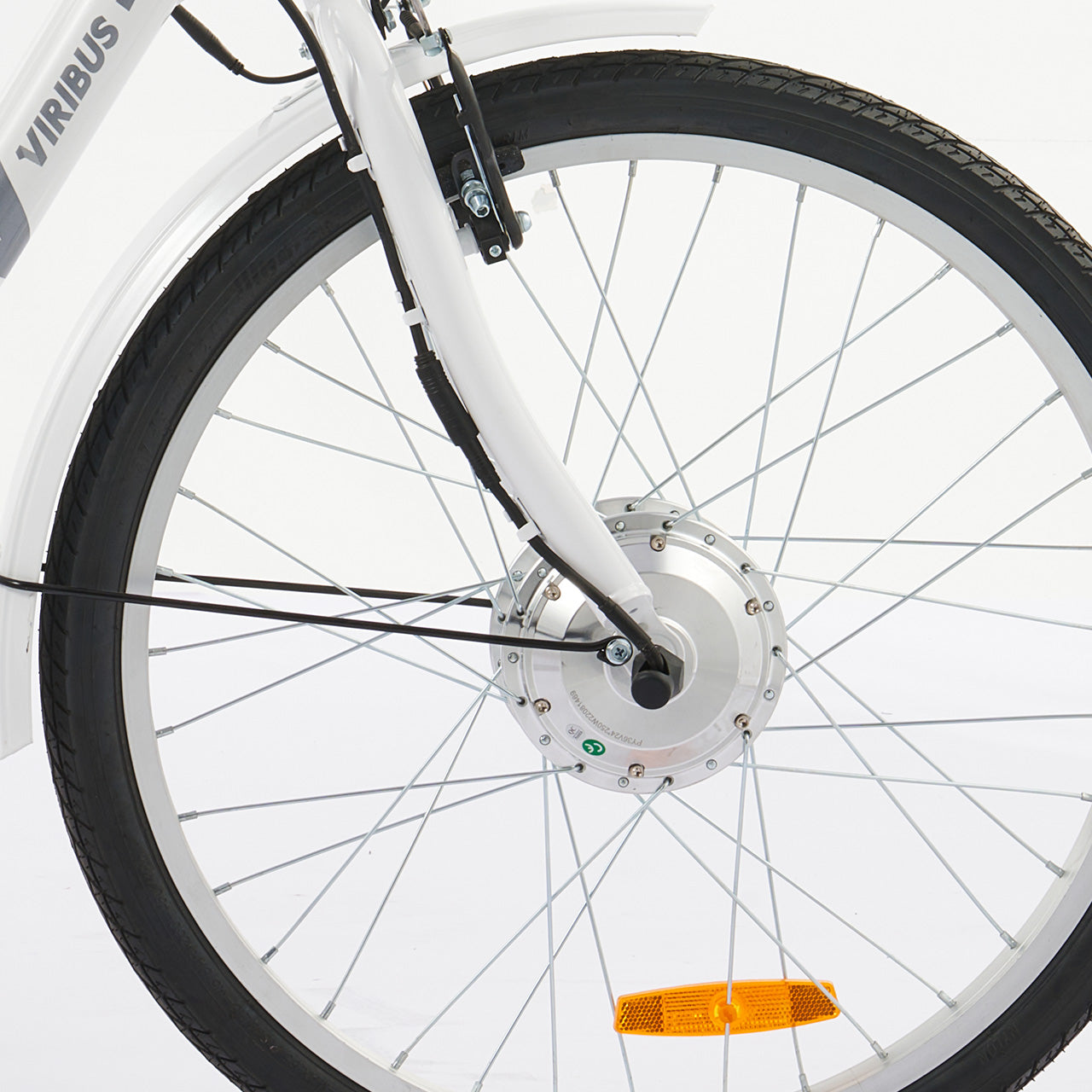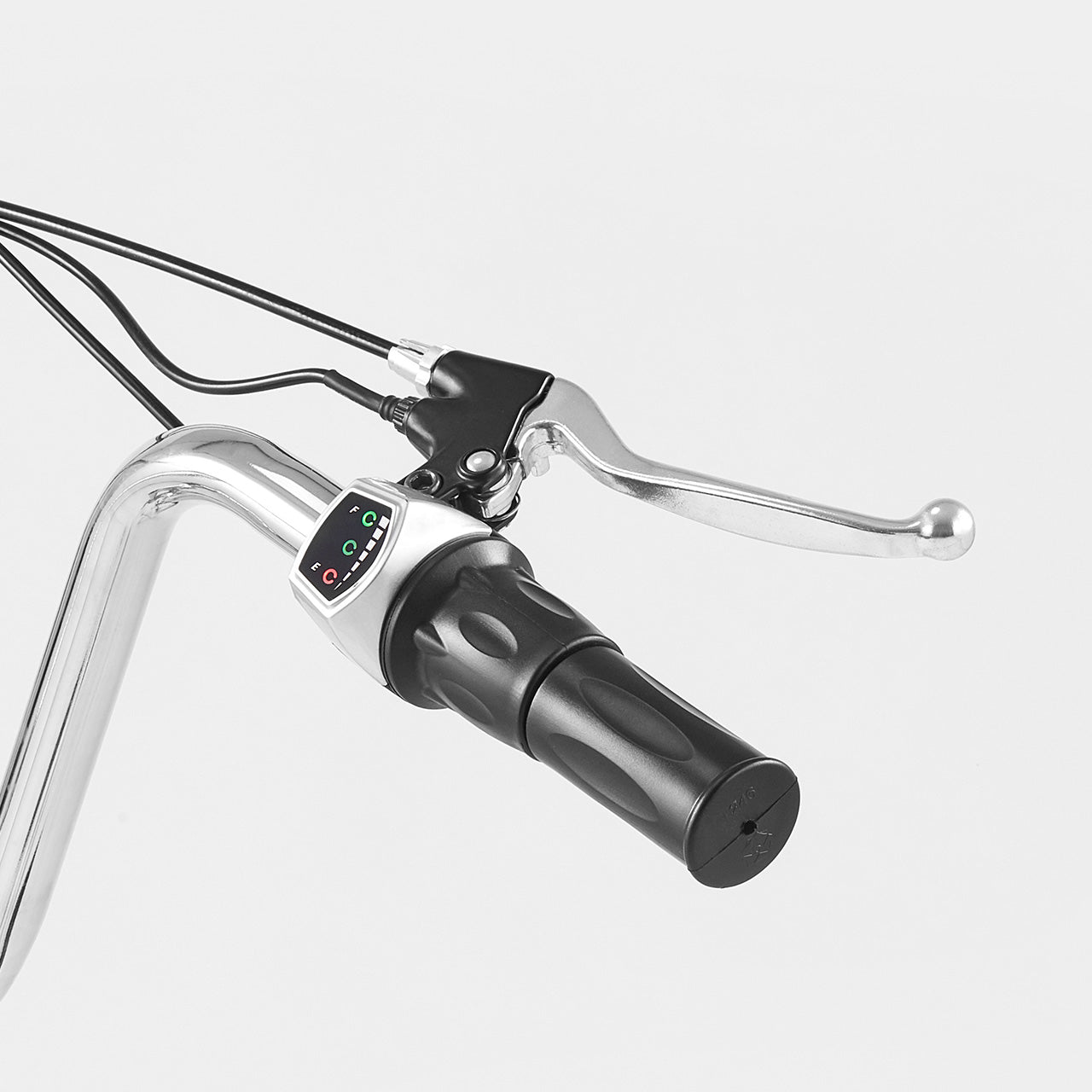 Effortless Speed Control
Experience the exhilaration of instant power and unmatched safety with the half twist throttle, effortlessly controlling your speed and accelerating with confidence.
Conquer Inclines with Ease
Experience the true joy of effortless hill climbing with our high-performance 250W hub motor. No more struggling or straining on steep 10° inclines – our motor effortlessly propels you forward, allowing you to conquer hills with confidence and grace.
Illuminate Your Path
With our powerful and bright headlight, extreme weather conditions will no longer hinder your ride. Experience enhanced visibility and ride with confidence, even in the darkest and most challenging environments.
Feel free to reach out!
Got any questions? We're here for you!
This product has no reviews yet.