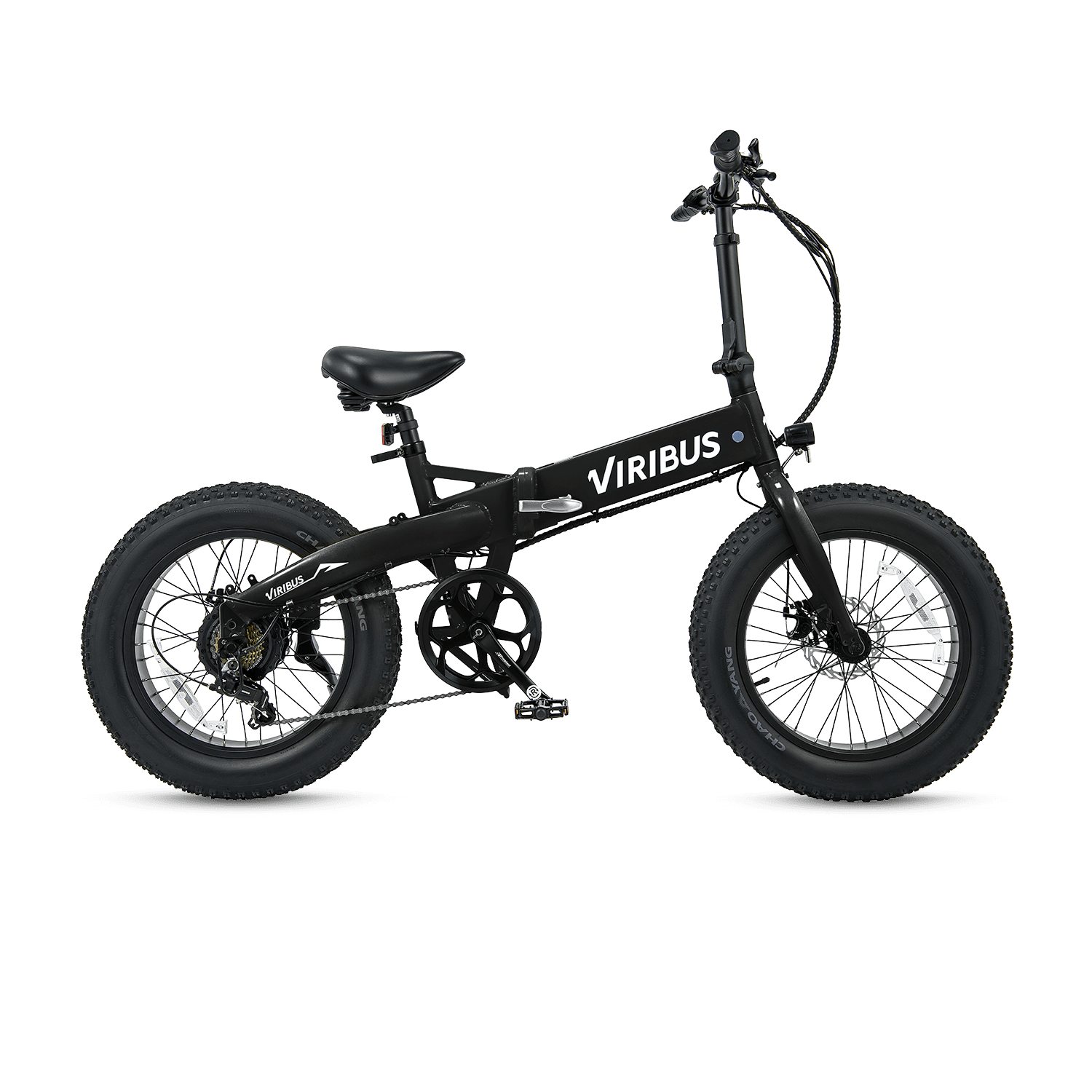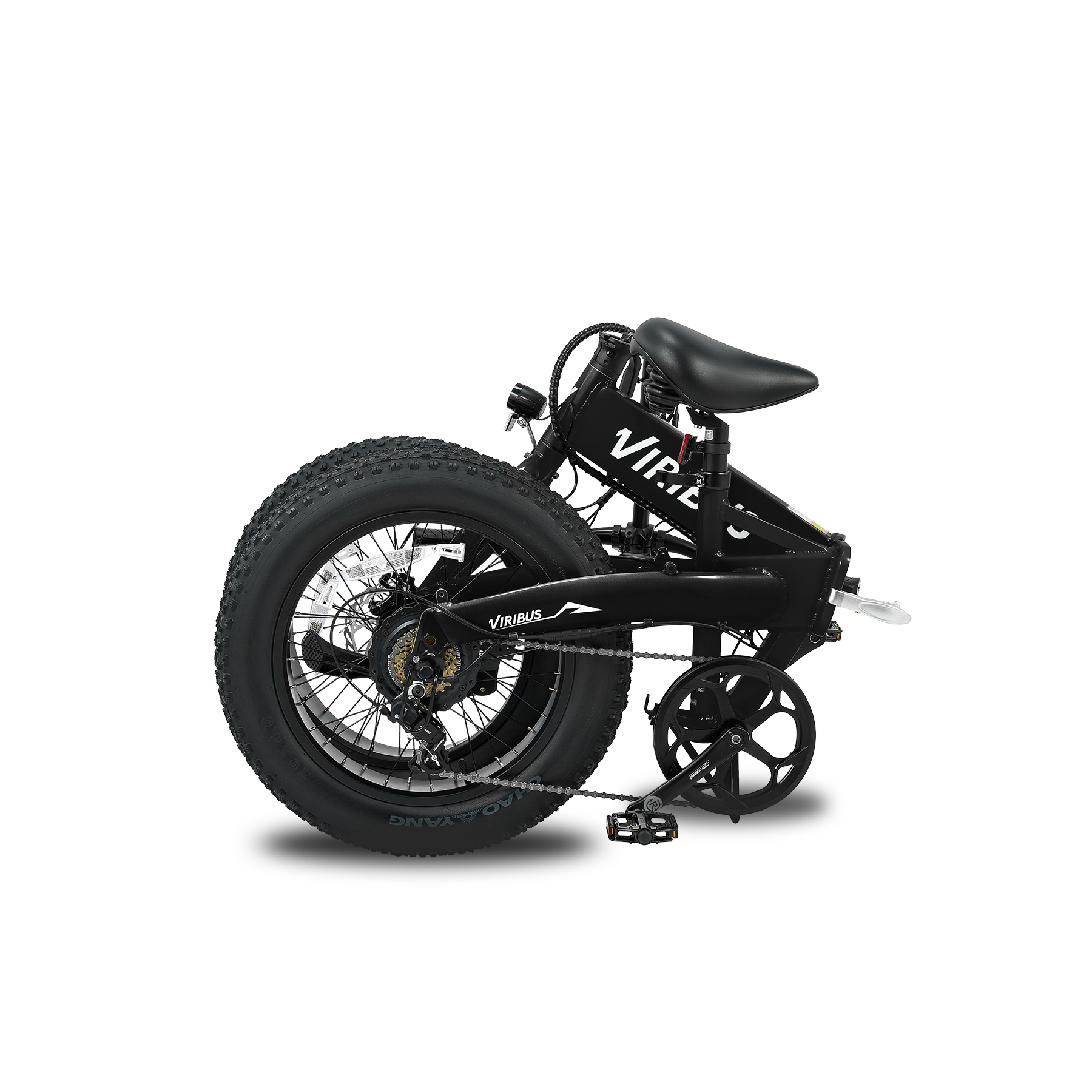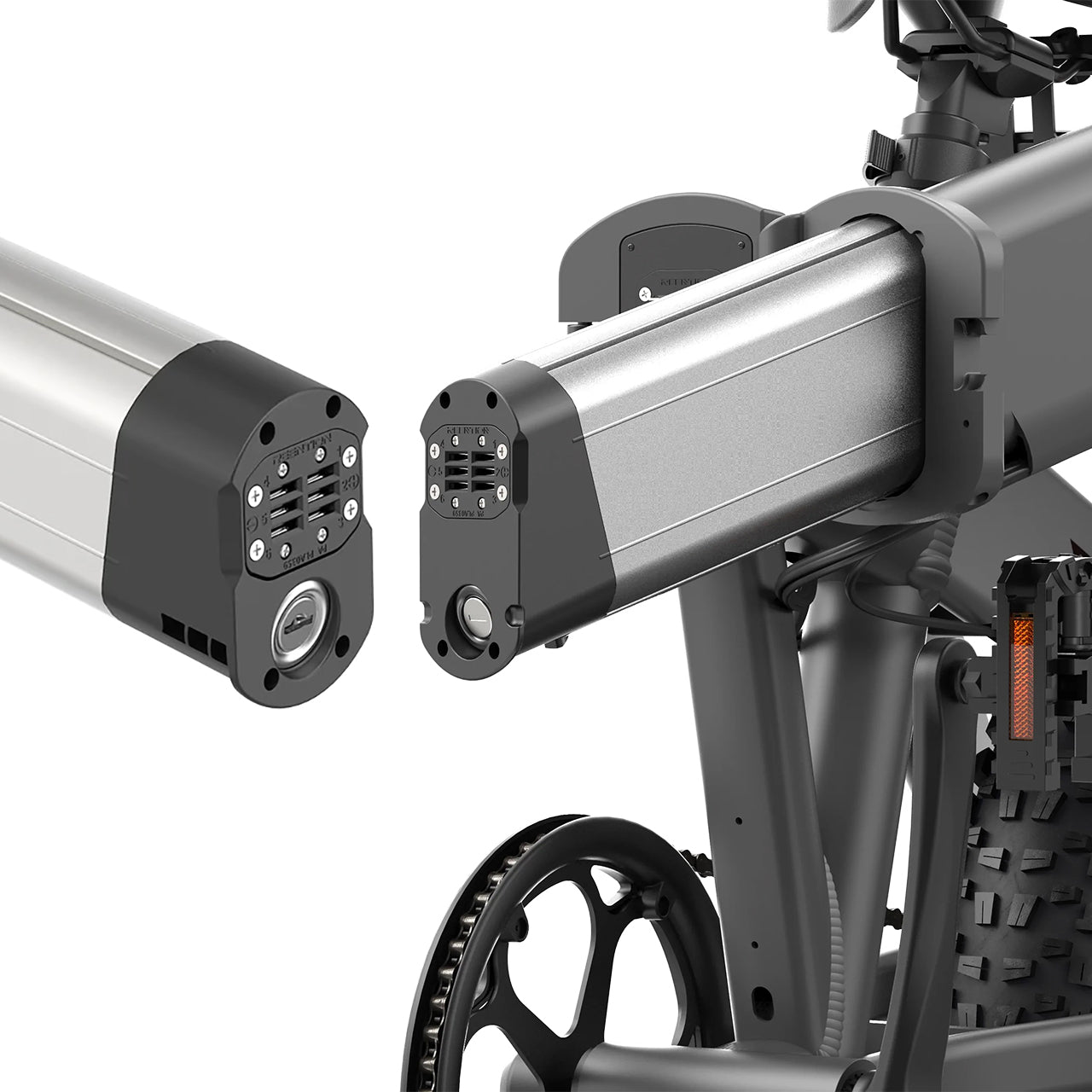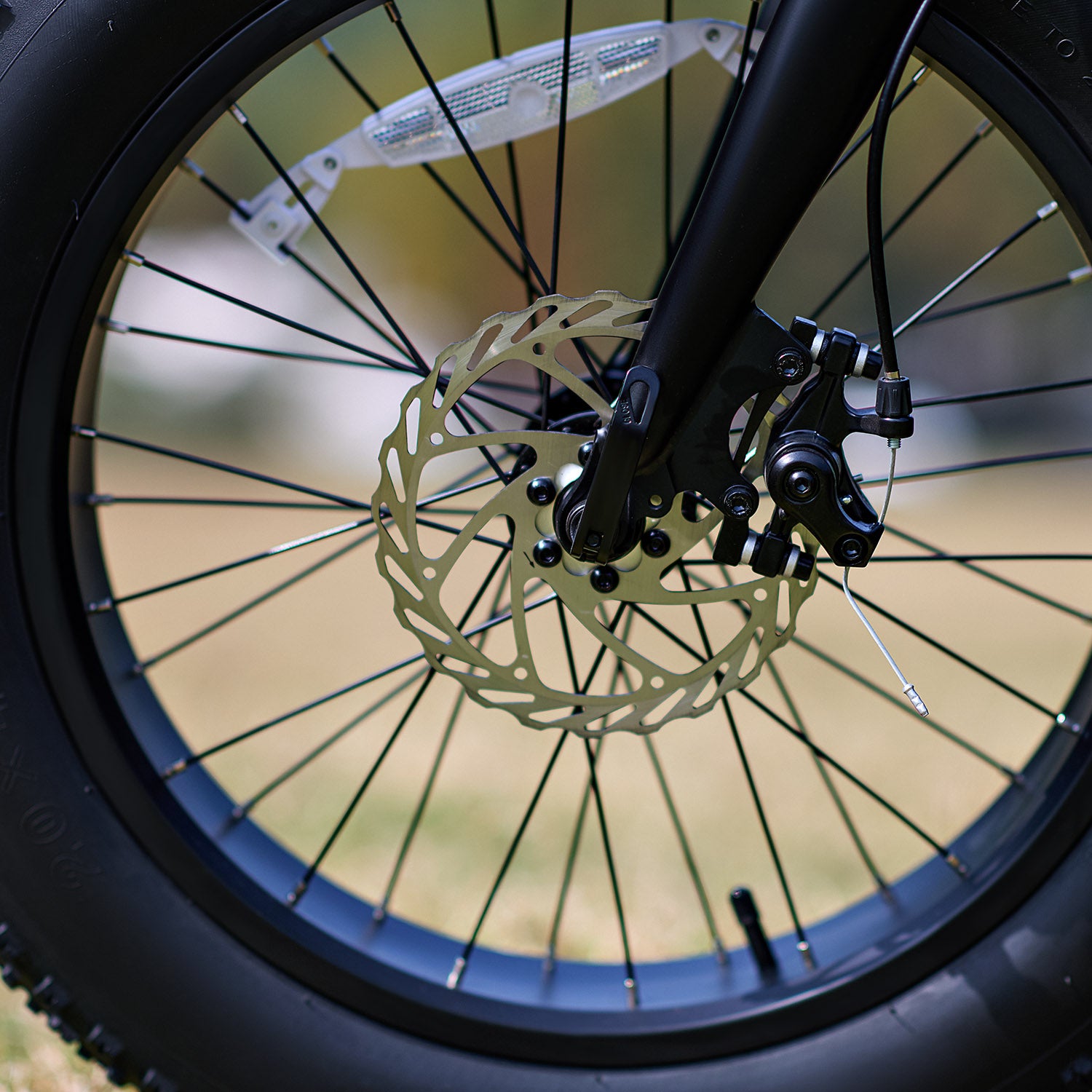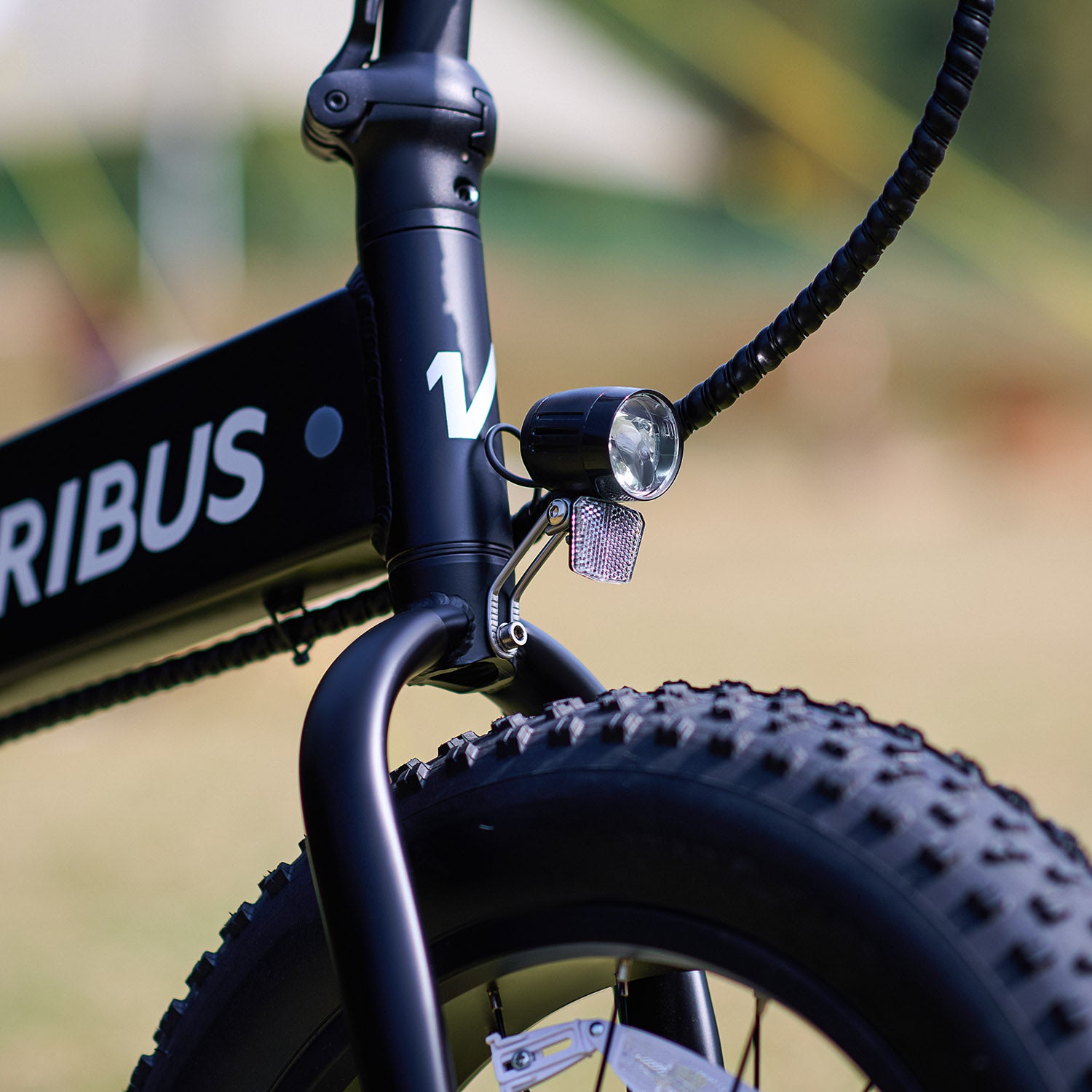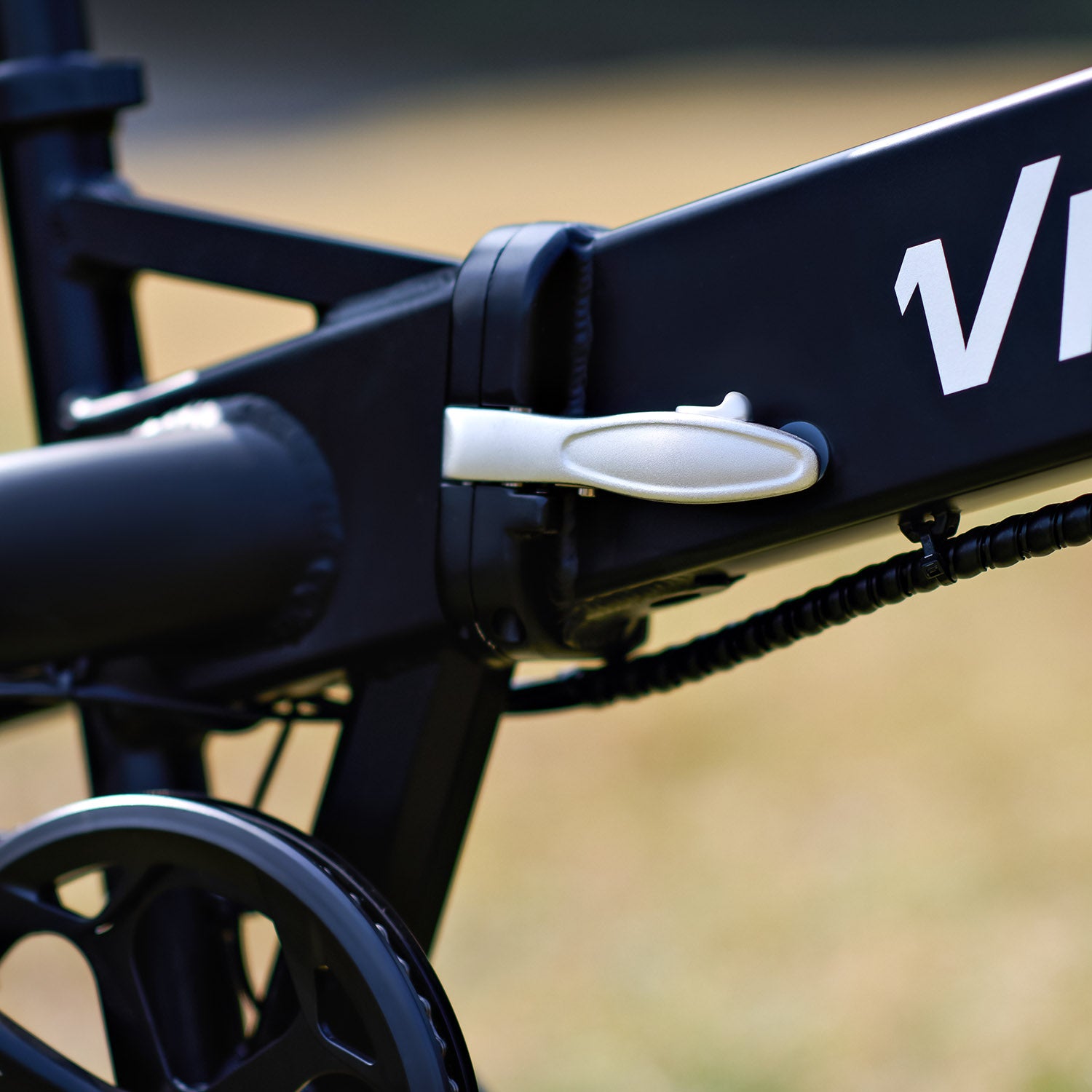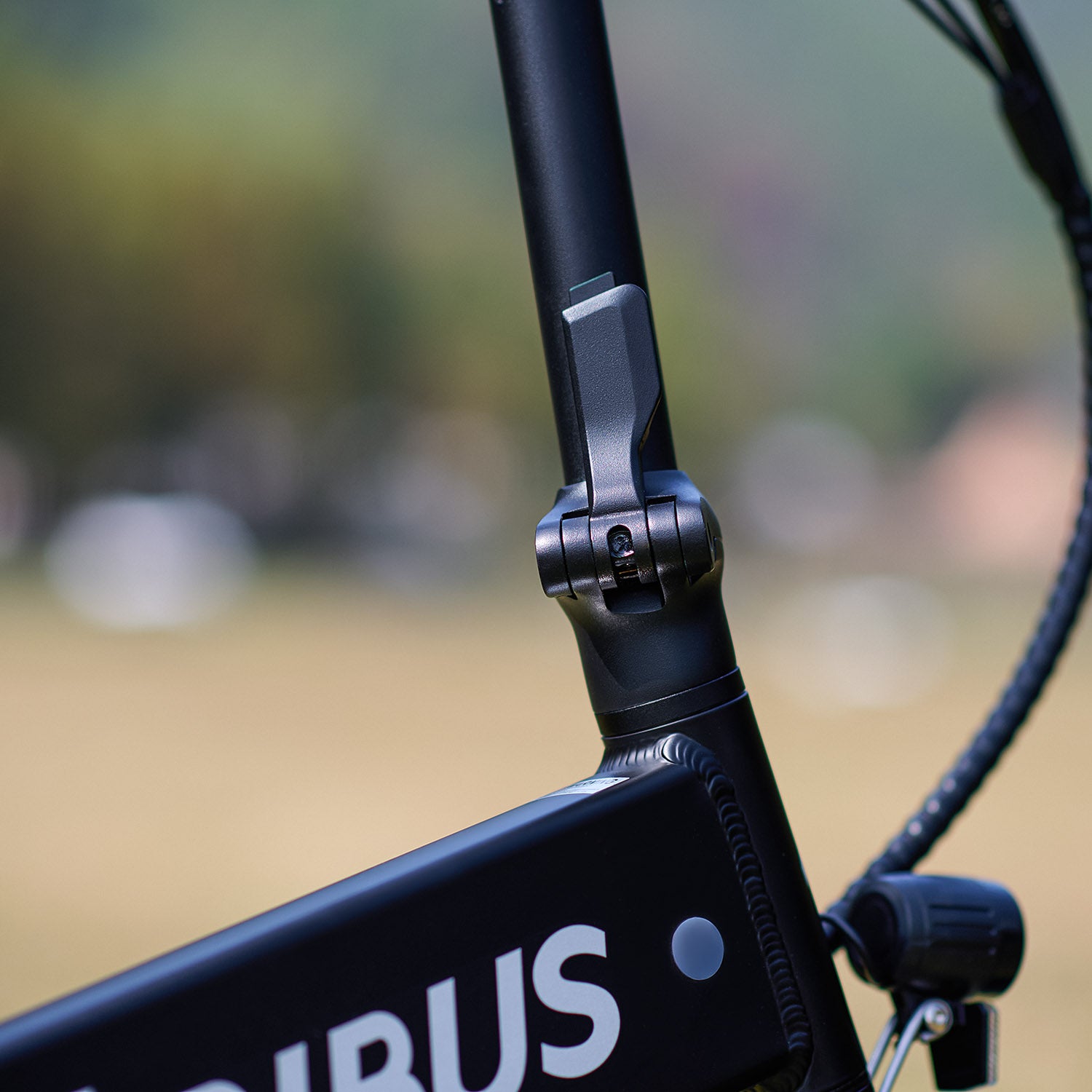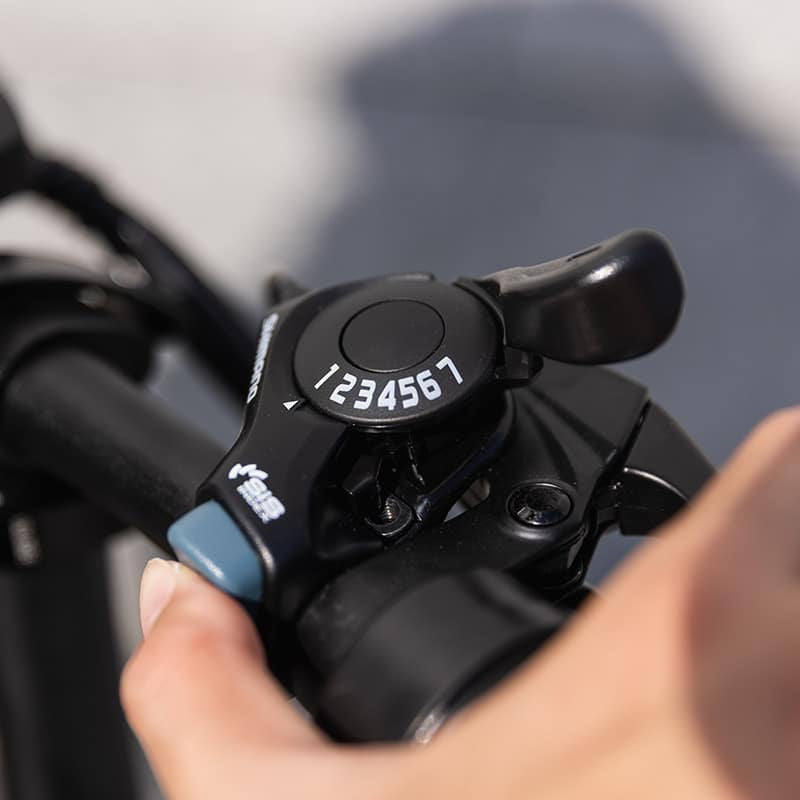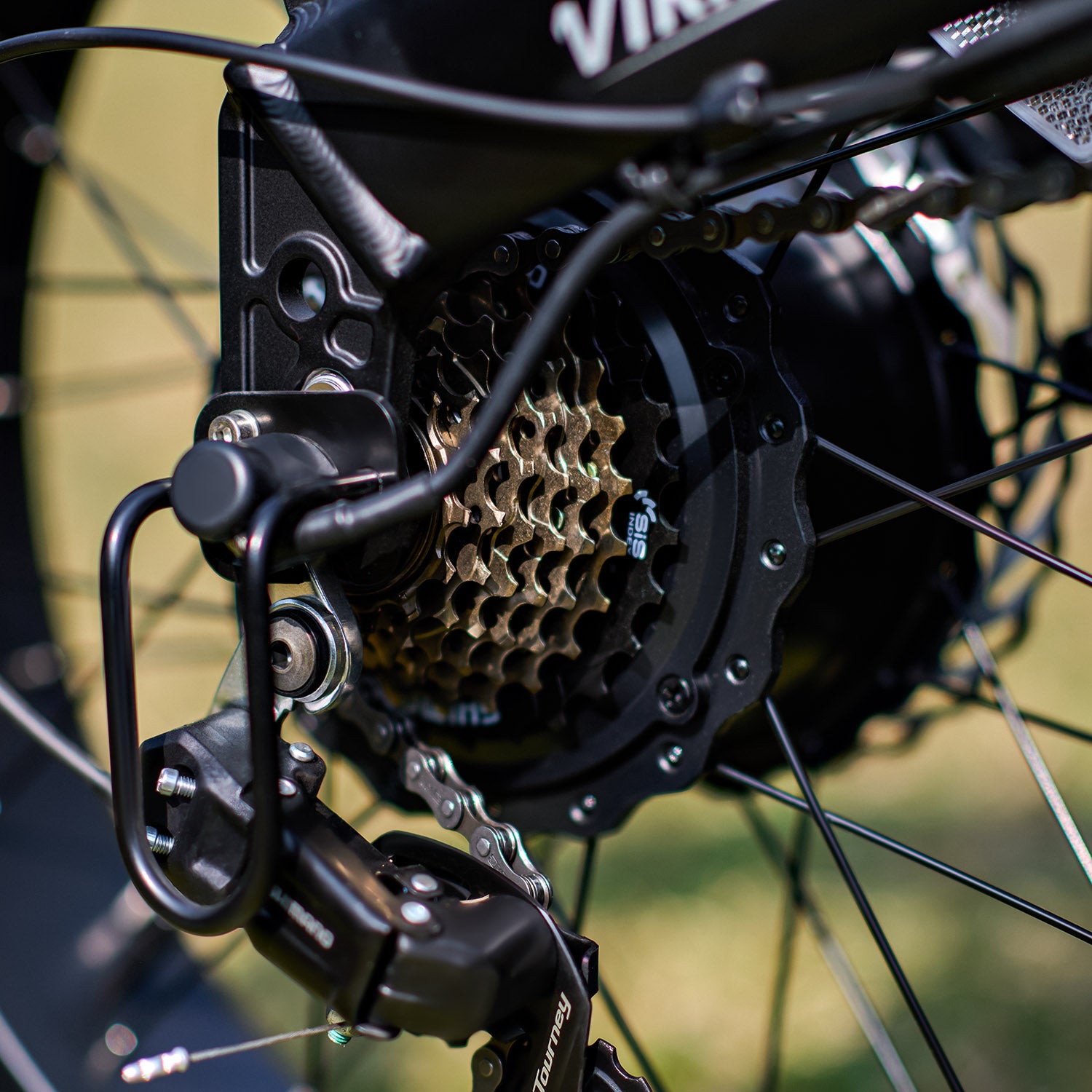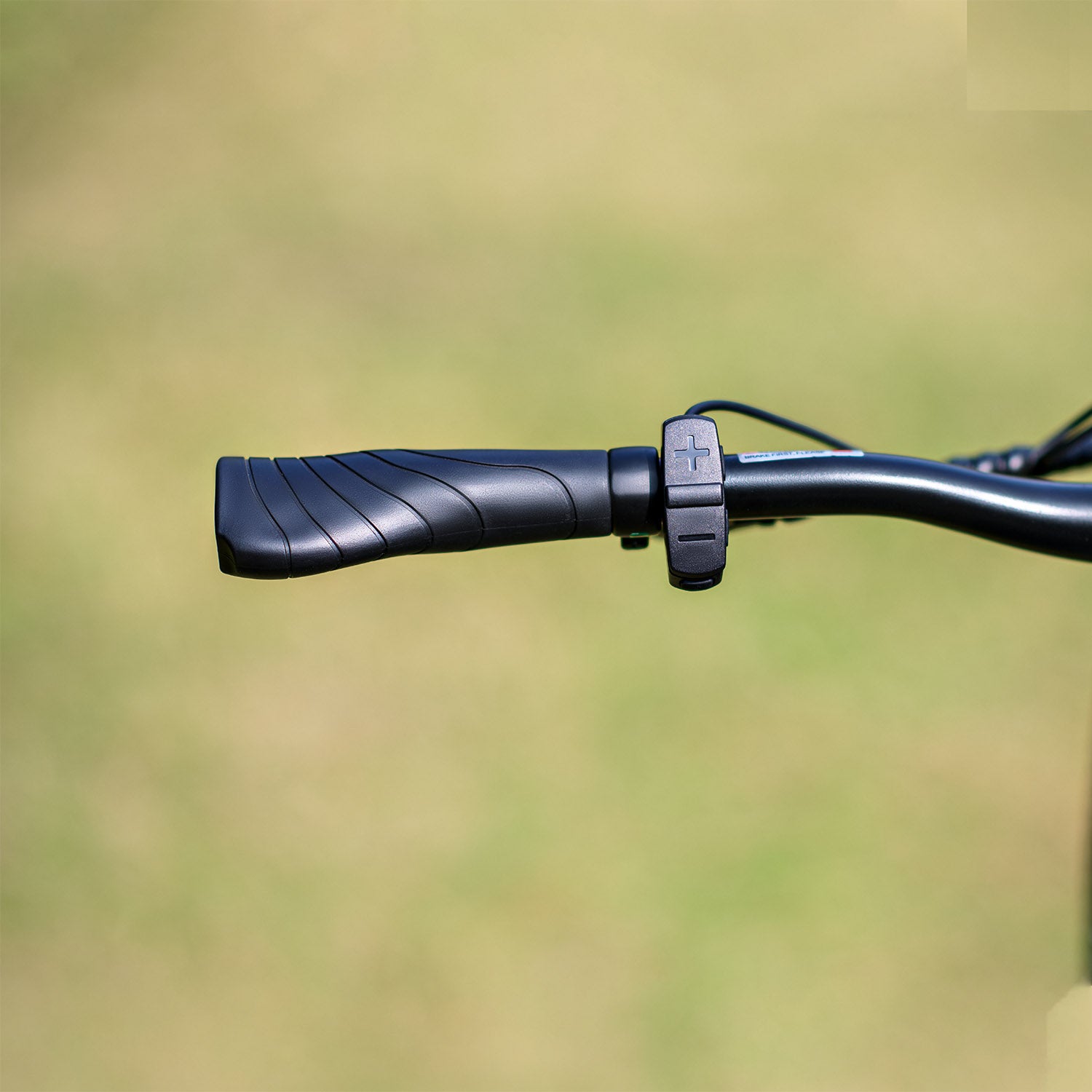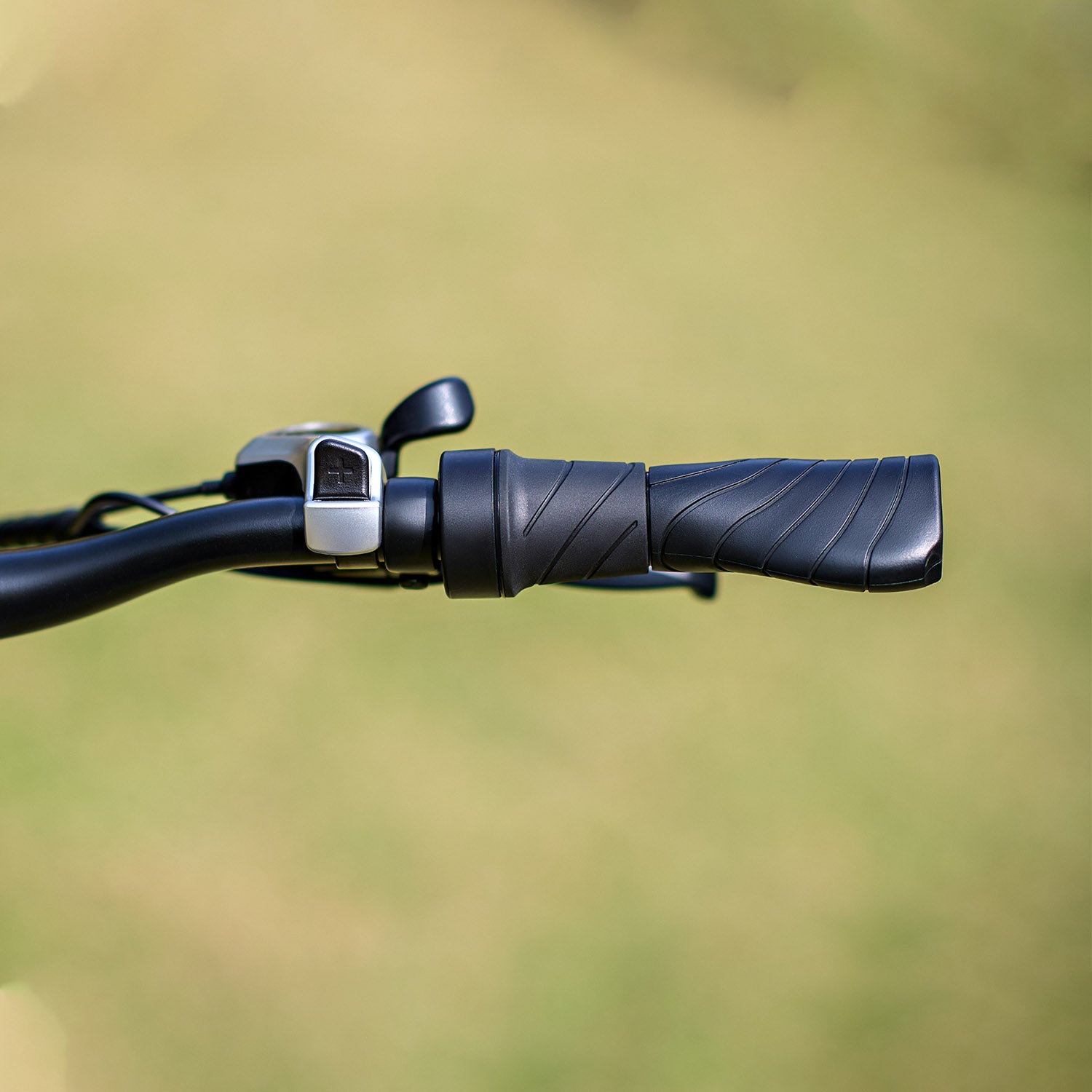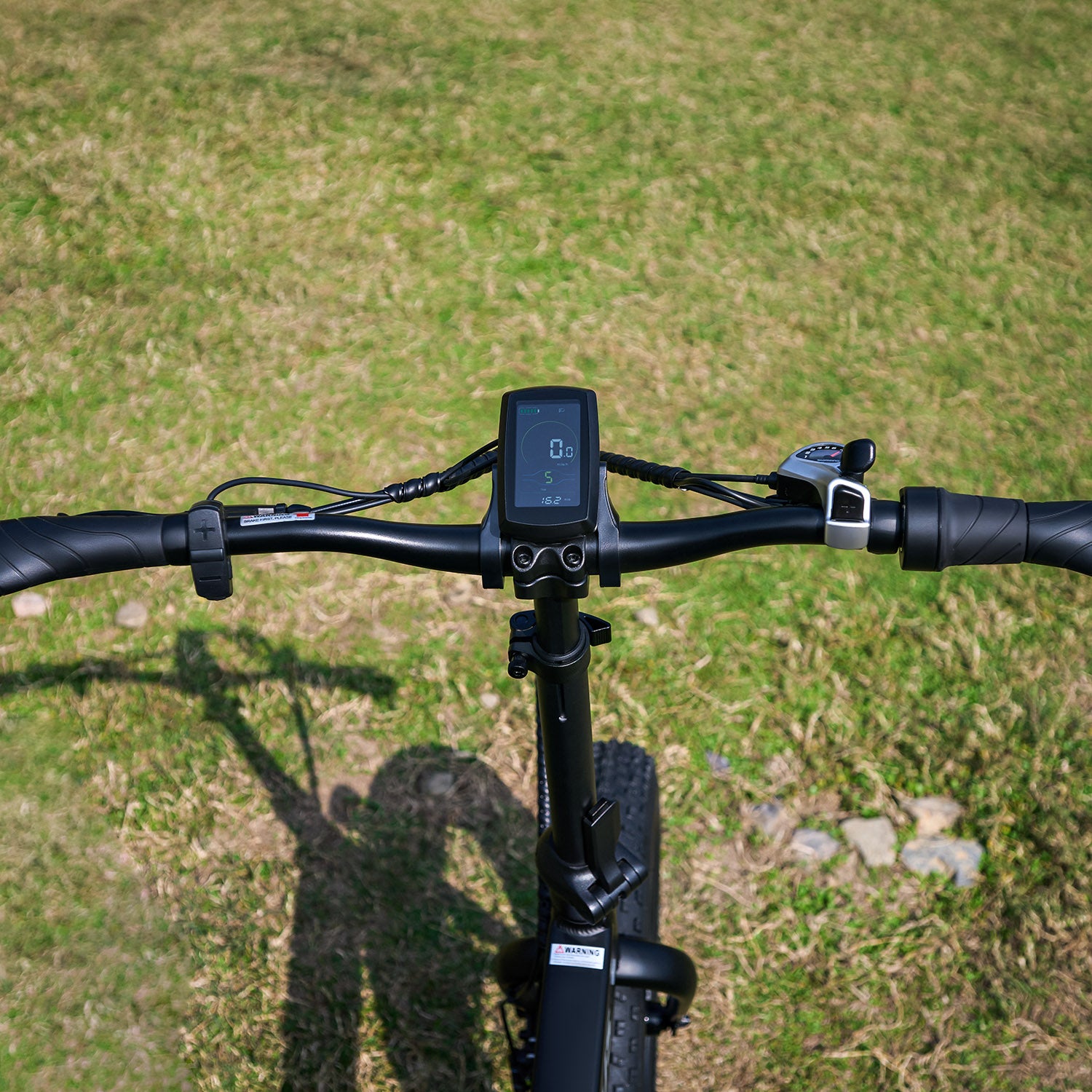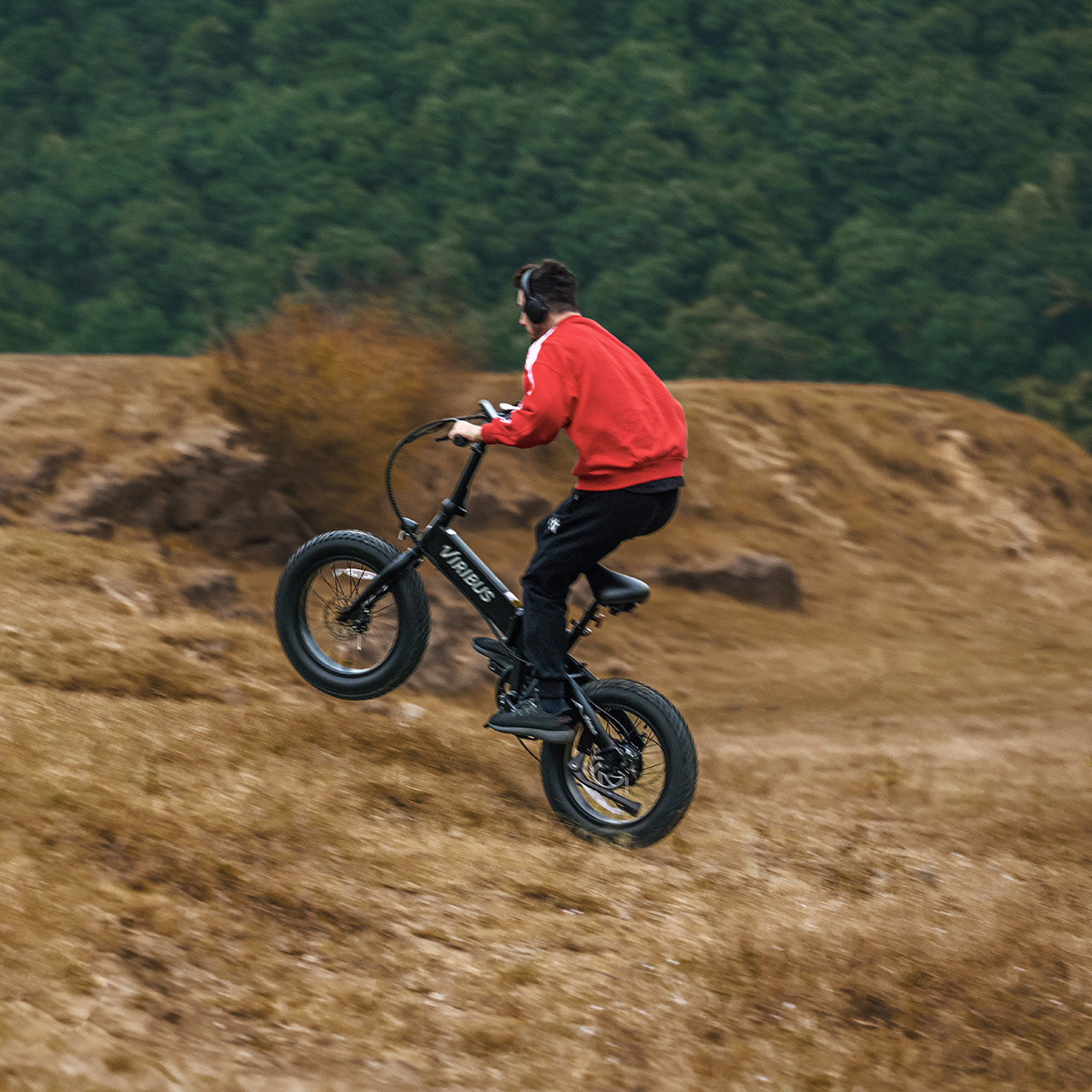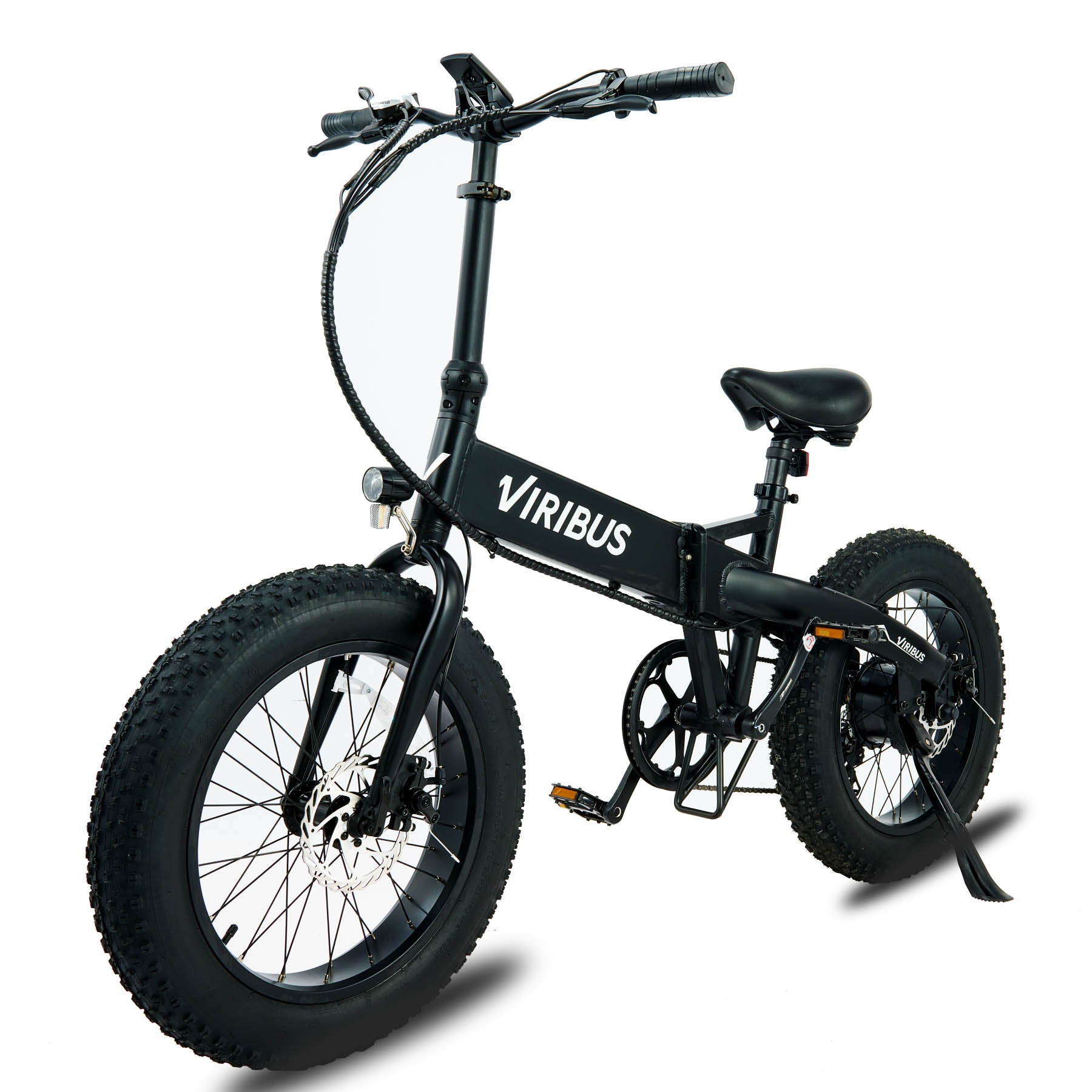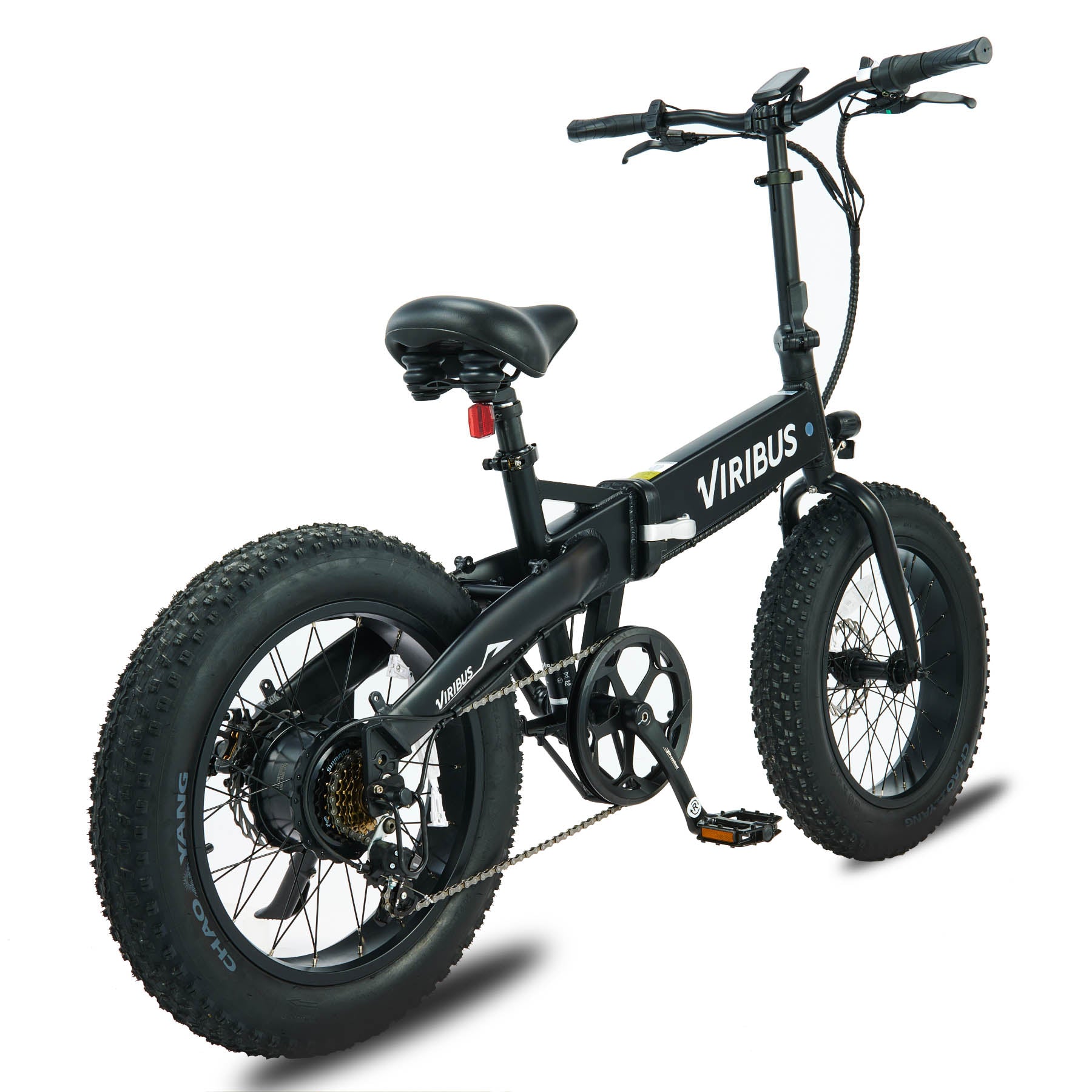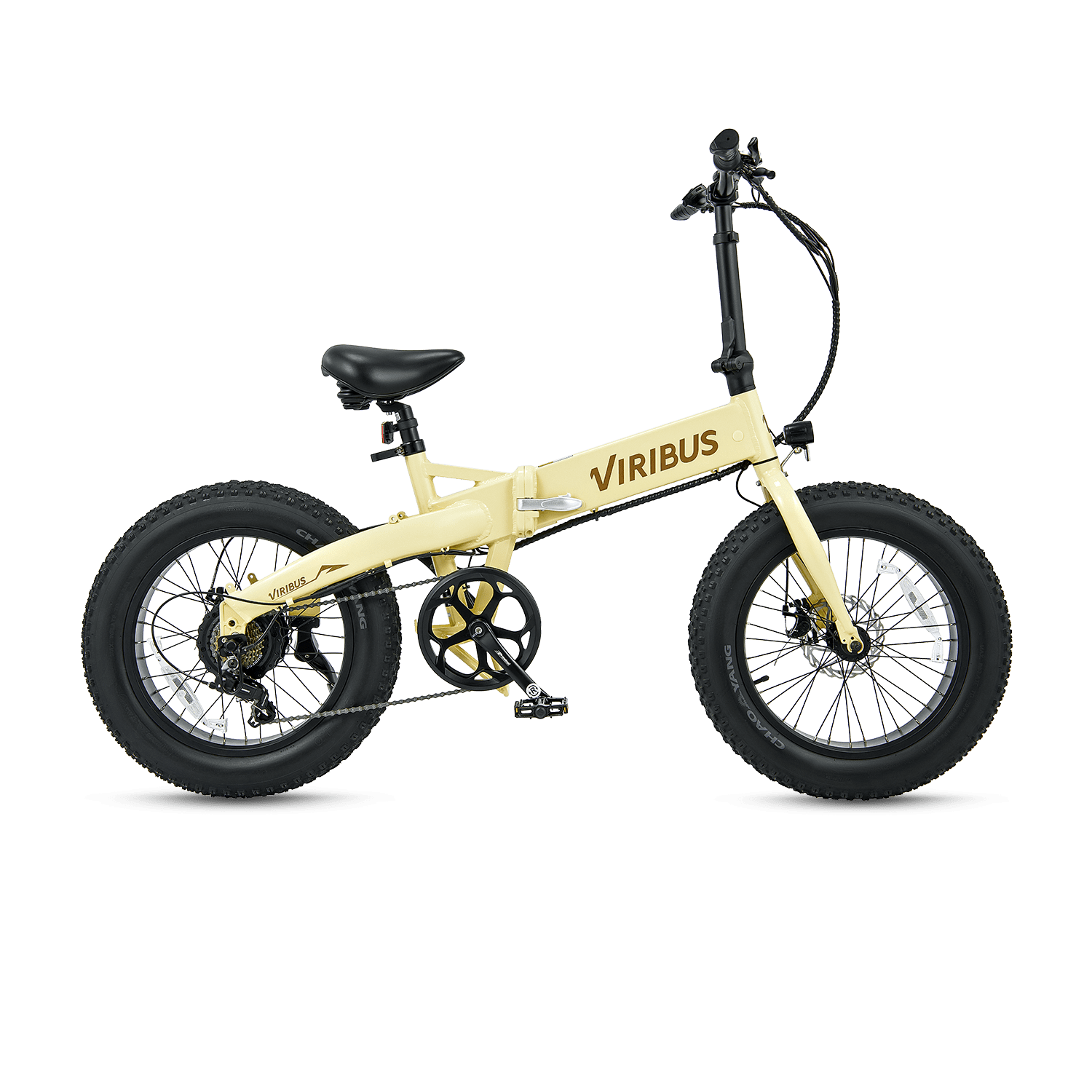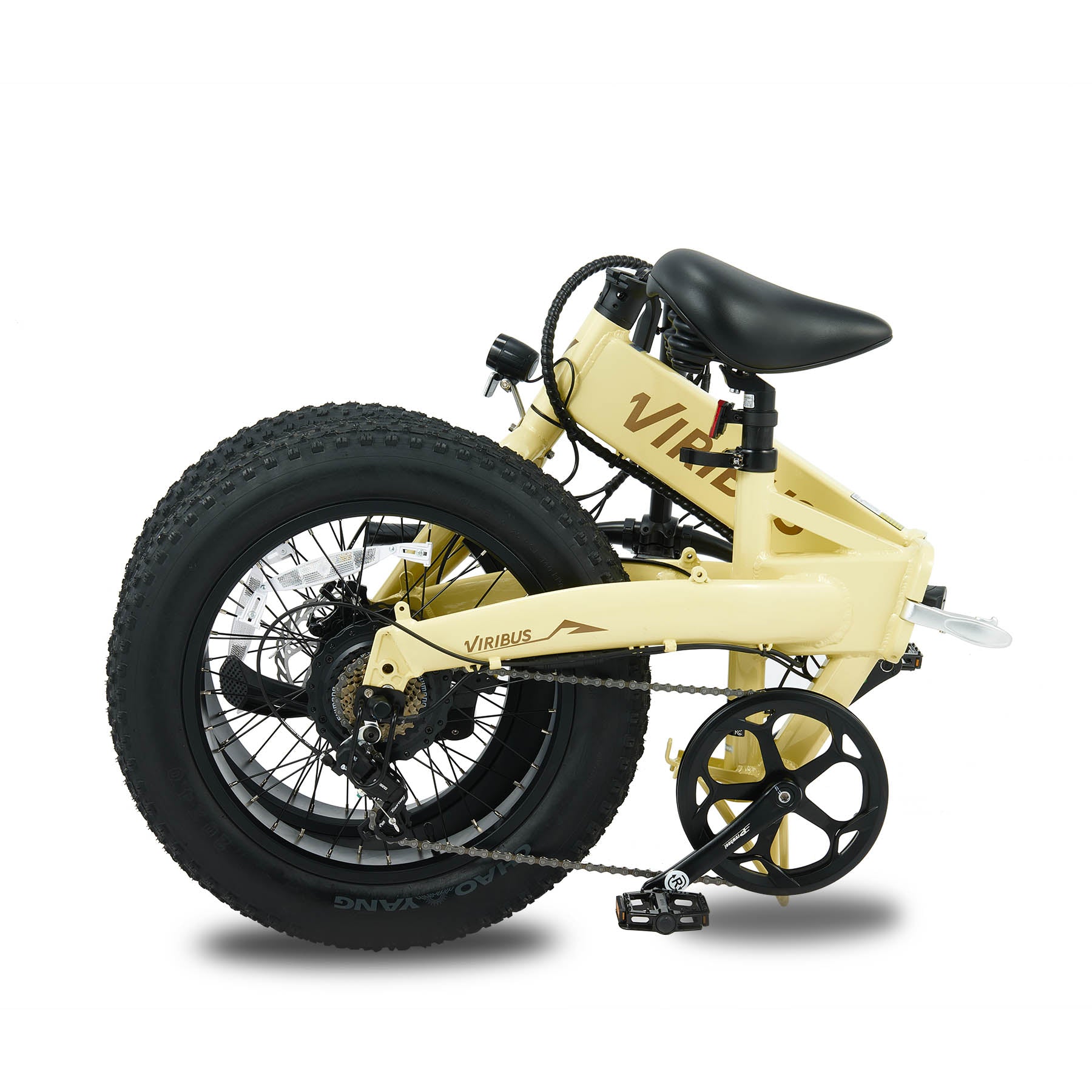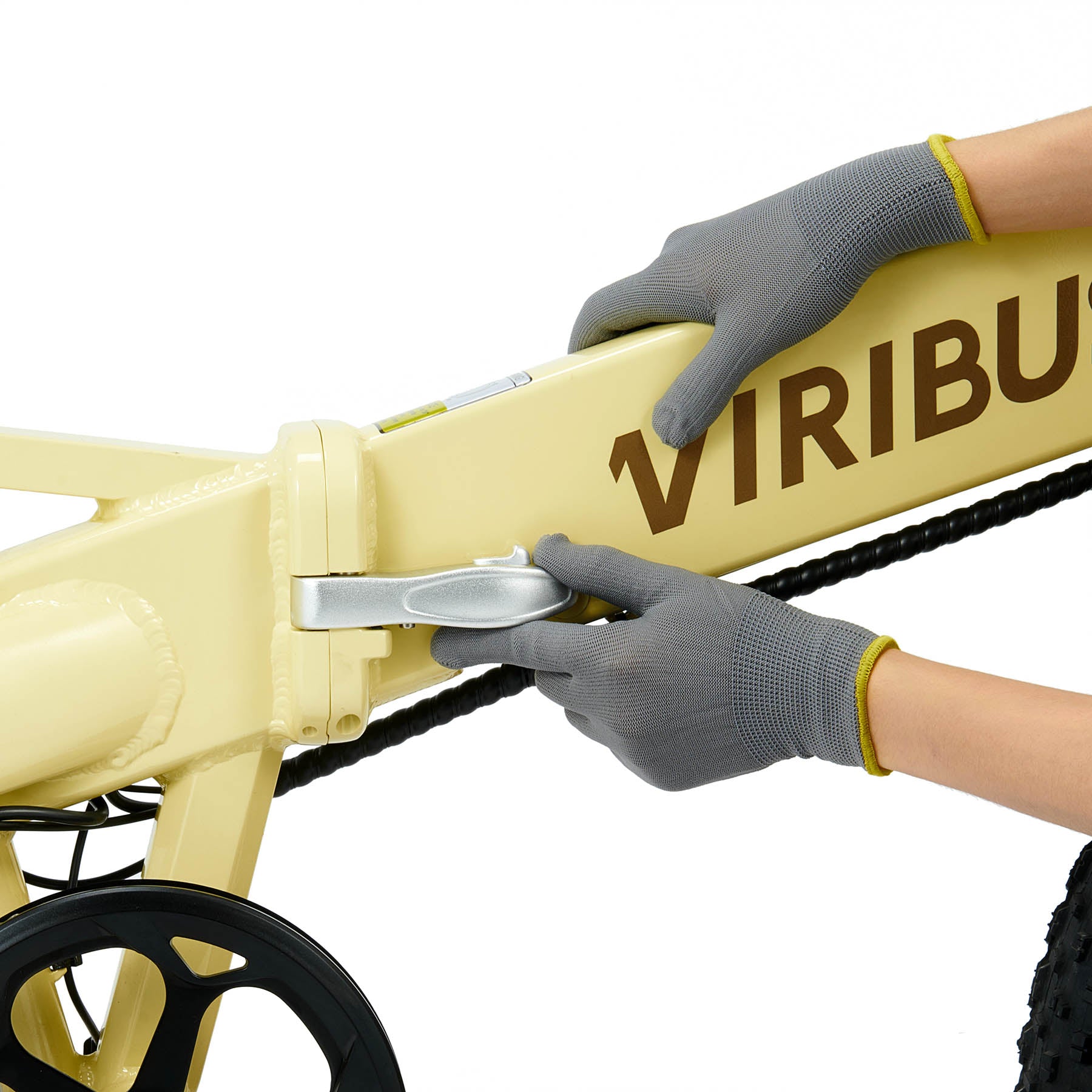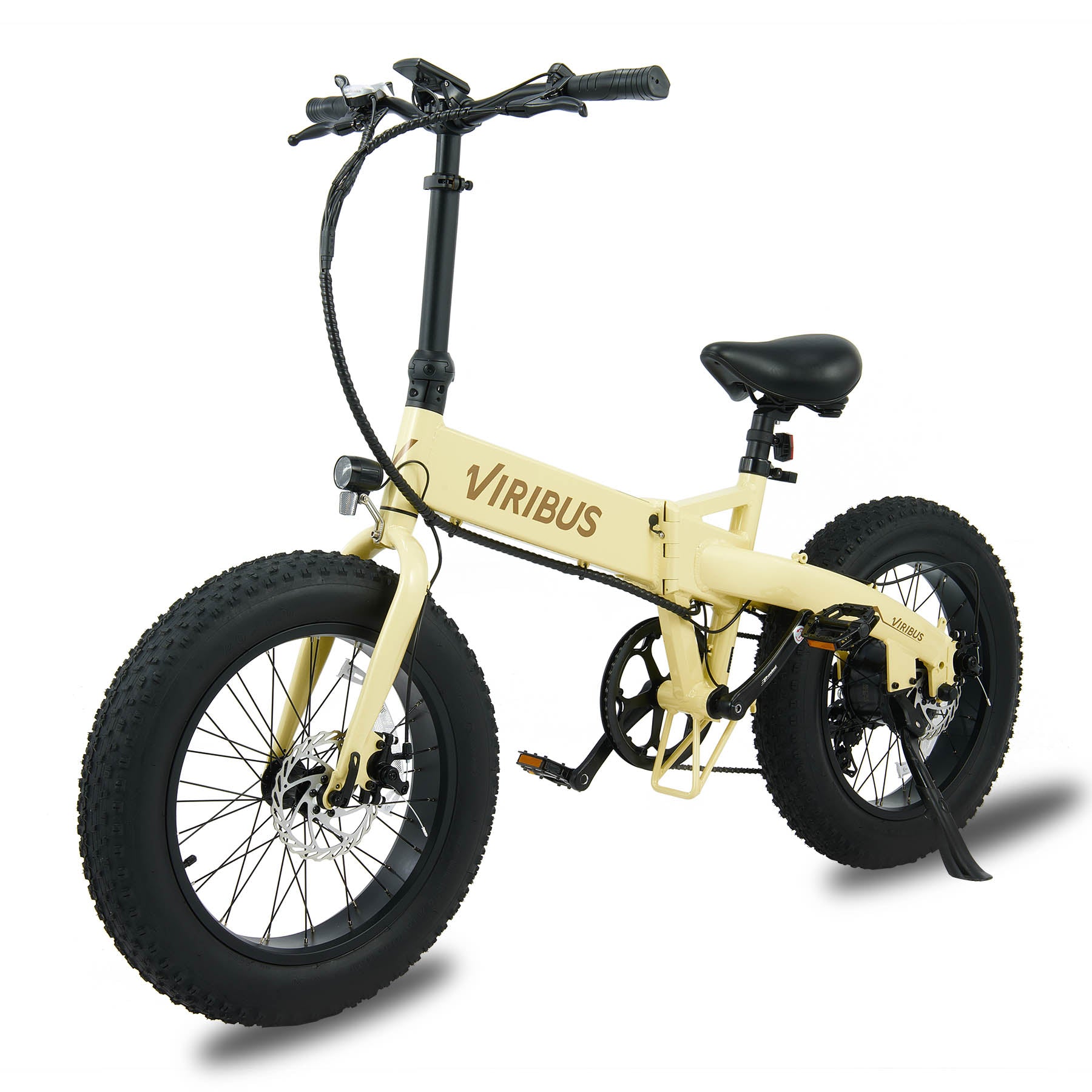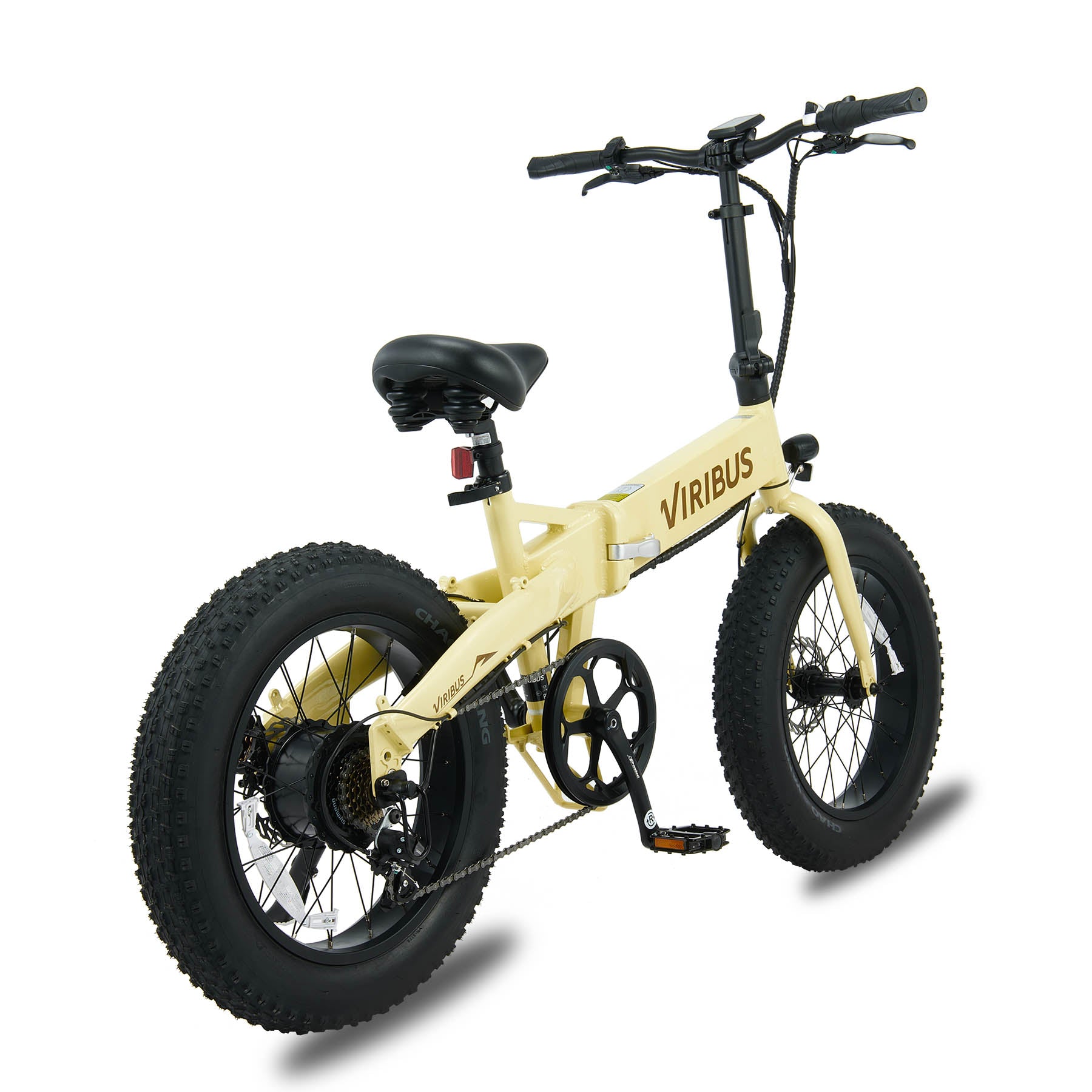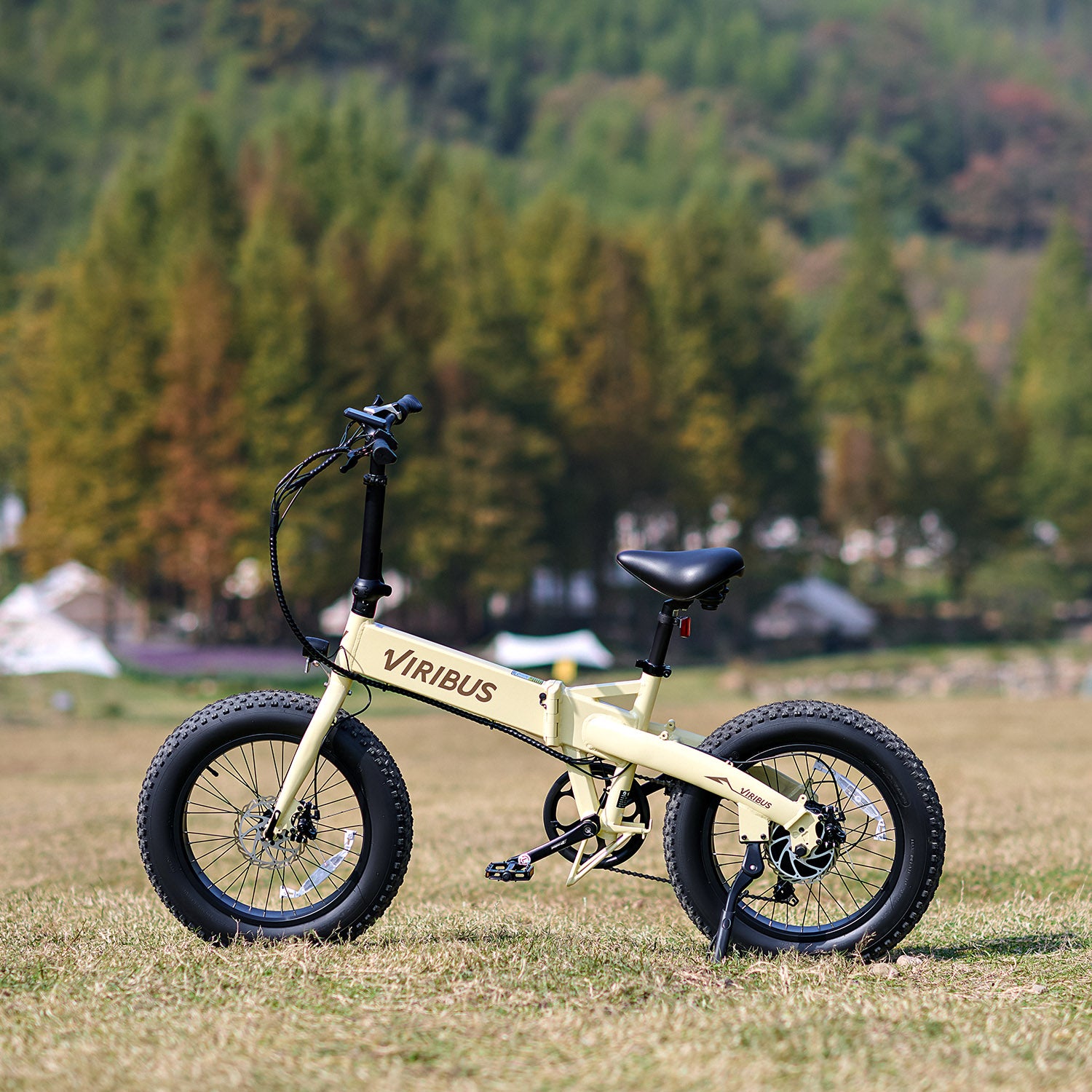 Viribus Getaway Electric Folding Bike
---
Free Shipping If items are in stock, we'll ship within 2 business days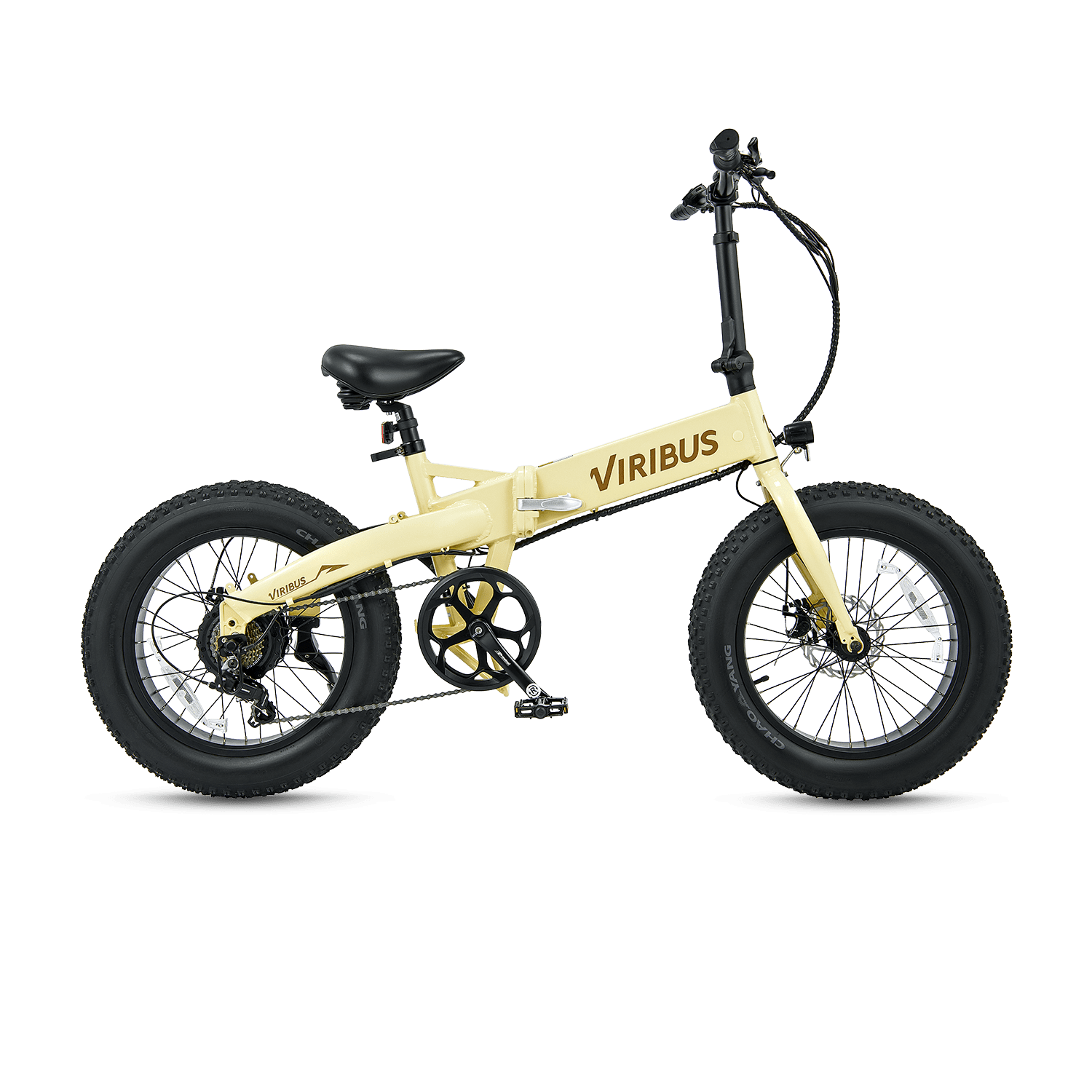 Embark On the Journey of a Lifetime
Our Getaway folding e-bike for adults gives you the most optimal riding experience. With a 576Wh battery that runs up to 50 miles per charge, you can now take your bike to faraway lands and indulge in the greatest adventures. The fat tires on this folding e-bike provide the utmost stability and comfort, which you'll need on long rides to your favorite camping spot, or wherever you like to go.
Write content to help your customers to better understand your products or policies.
Write content to help your customers to better understand your products or policies.
Getaway Specification
Motor
48V, 500W(peak 1000W)
Battery
48V, 576Wh high-tech lithium battery
Throttle Assist
Thumb-control,removable
Headlight
High output integrated LED
Display
3.5''Backlit LCD display with speed, trip, battery, assist level and more
Charger
48V,3.0A, 4-6 hr charging
Pedal Assist Range
50Miles
Frame
Upgraded 6061 Aluminum frame
Tires
20''x 4'' puncture-resistant liner
Brake
Mechanical disc brakes
Rators
160MM front and rear
Rear Derailleur
Shimano, 7-speed
Handlebars
Aluminum alloy, 31.8mm
Grips
Durable ergonomic grips stem
Saddle
Comfort ergonomic seat, 220mm wide
Seat Post
Aluminum alloy, 30.4mm
Fenders
Front and rear full coverage
Pedals
Alloy platform with reflectors
Kickstand
Heavy-duty aluminum with wide foot
Rear Rack Payload Capacity
55lb.
Total Payload Capacity
350lb.
Recommended Rider Heights
5'2'' ~ 6'3''
Getaway Geometry
Up To 50 Miles
What's the range?
576 Wh
What's the battery power?
500 W
How powerful is the motor?
Dive Deeper
Choose a feature to explore in detail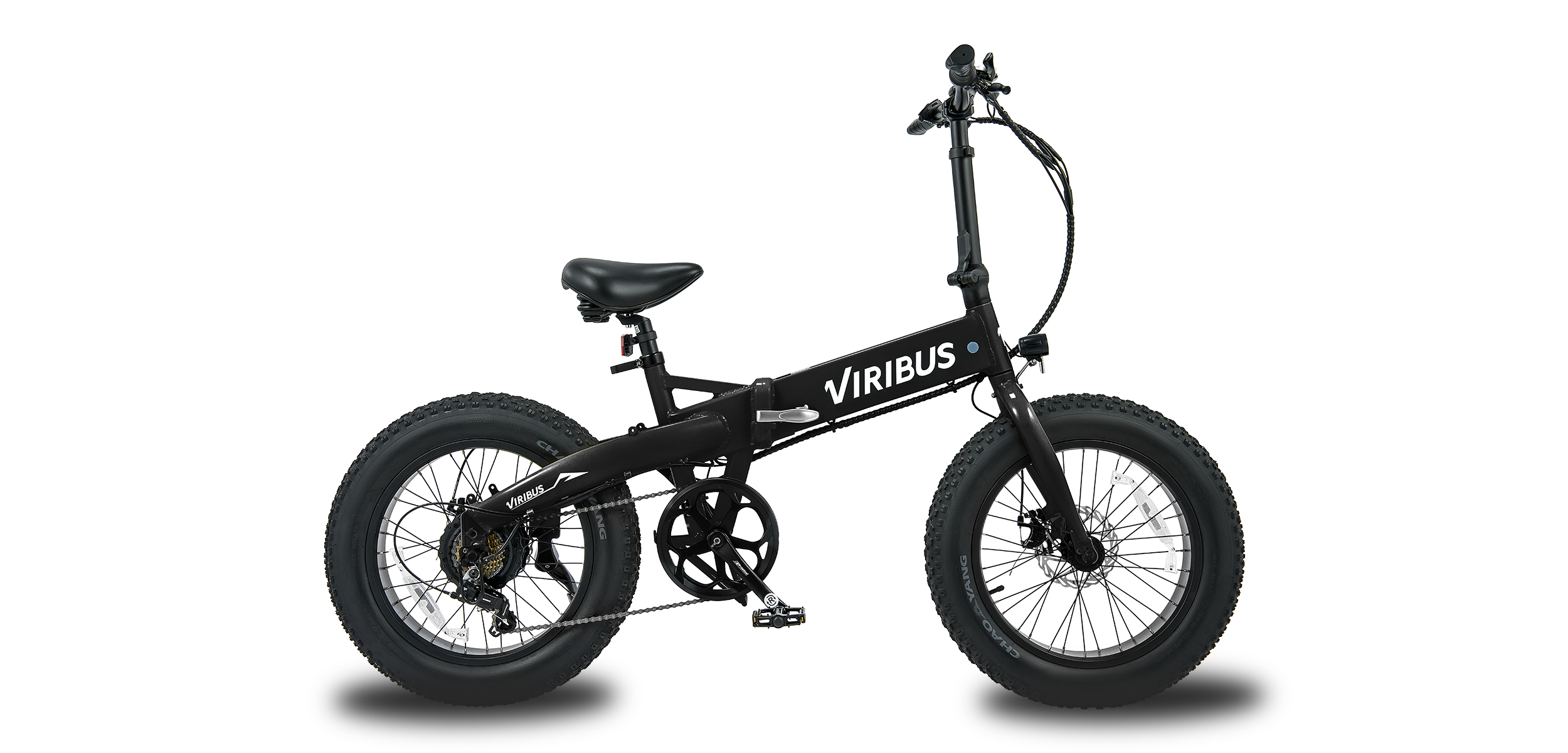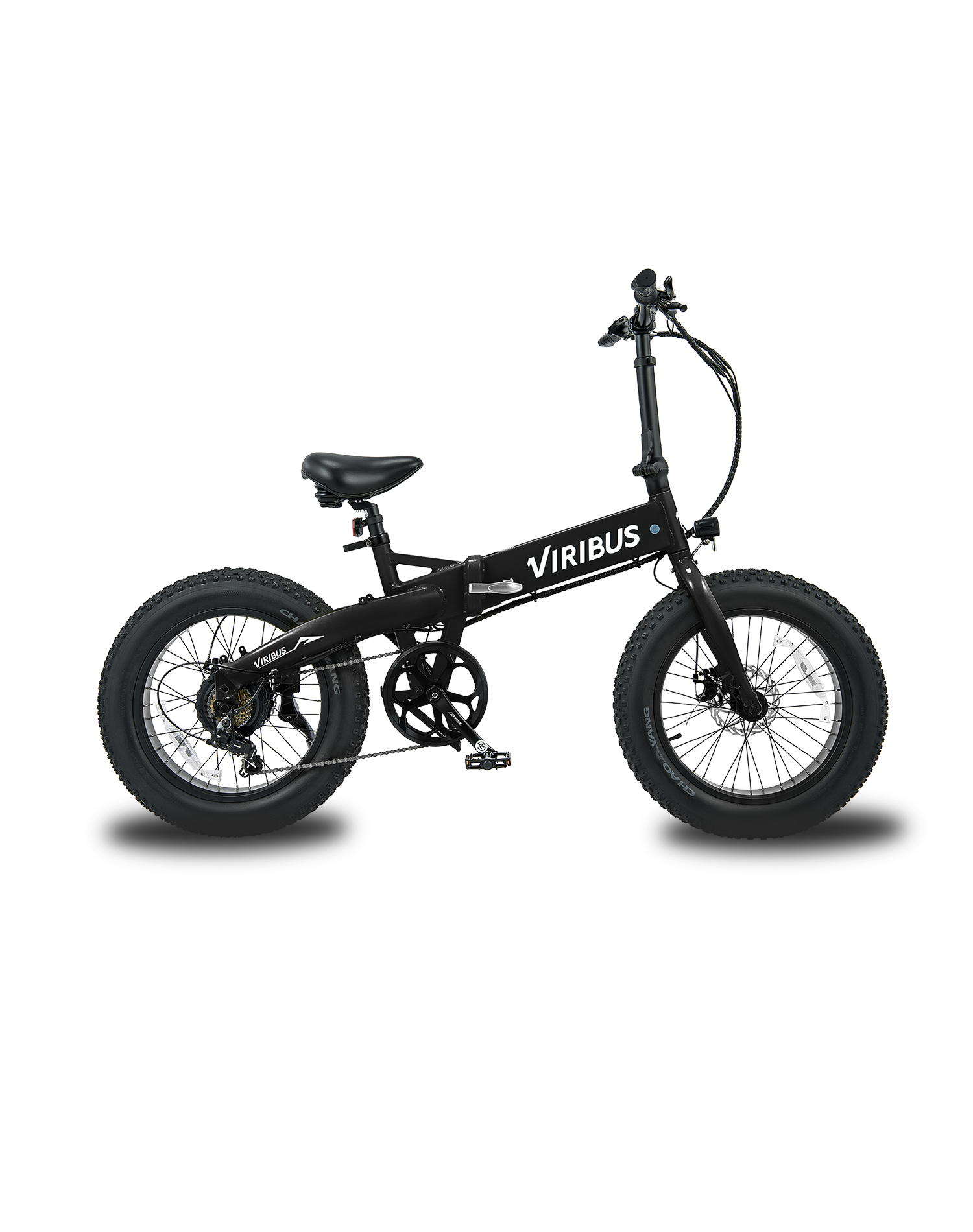 Comfy Saddle
Comfortable cushion saddles are designed specifically for off-road adventures. You'll have a longer and more enjoyable ride.
Rugged Fat Tire
Ride confidently knowing that fat tires provide extra grip and traction. These tires will take you across sand, snow, mud, wet roots, and other rocky terrains.
Concealed, Removable Battery
A 576Wh battery means you can go off-road without having to worry about running out of power. Our key lock design allows
you to change batteries with ease.
Adjustable Bike Frame
Made out of aluminum alloy, the Getaway bike is equipped with high temperature and corrosion resistance. No need to worry about rocky roads, the high-strength carbon steel acts as a shock absorber, keeping your rides sturdy and pain-free.
Powerful Hub Motor
Go where you need to go with the help of our 500W (1000W Peak) motor, designed to keep your rides smooth and safe.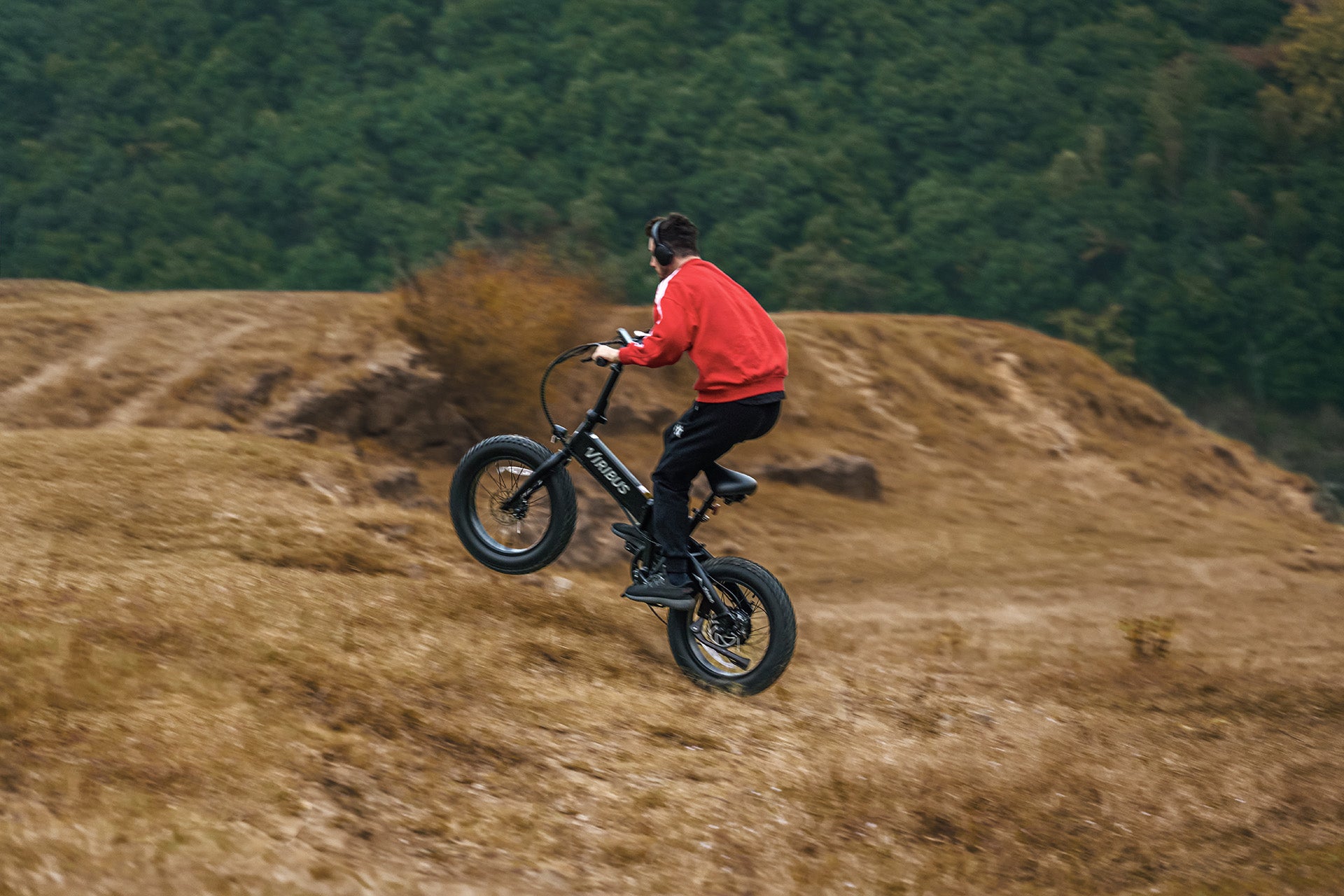 Your Bike, Your Way
Get around in comfort and in style. From a quick trip to the supermarket to your preferred off-road oasis, the Getaway gives you utter control over where you want to go.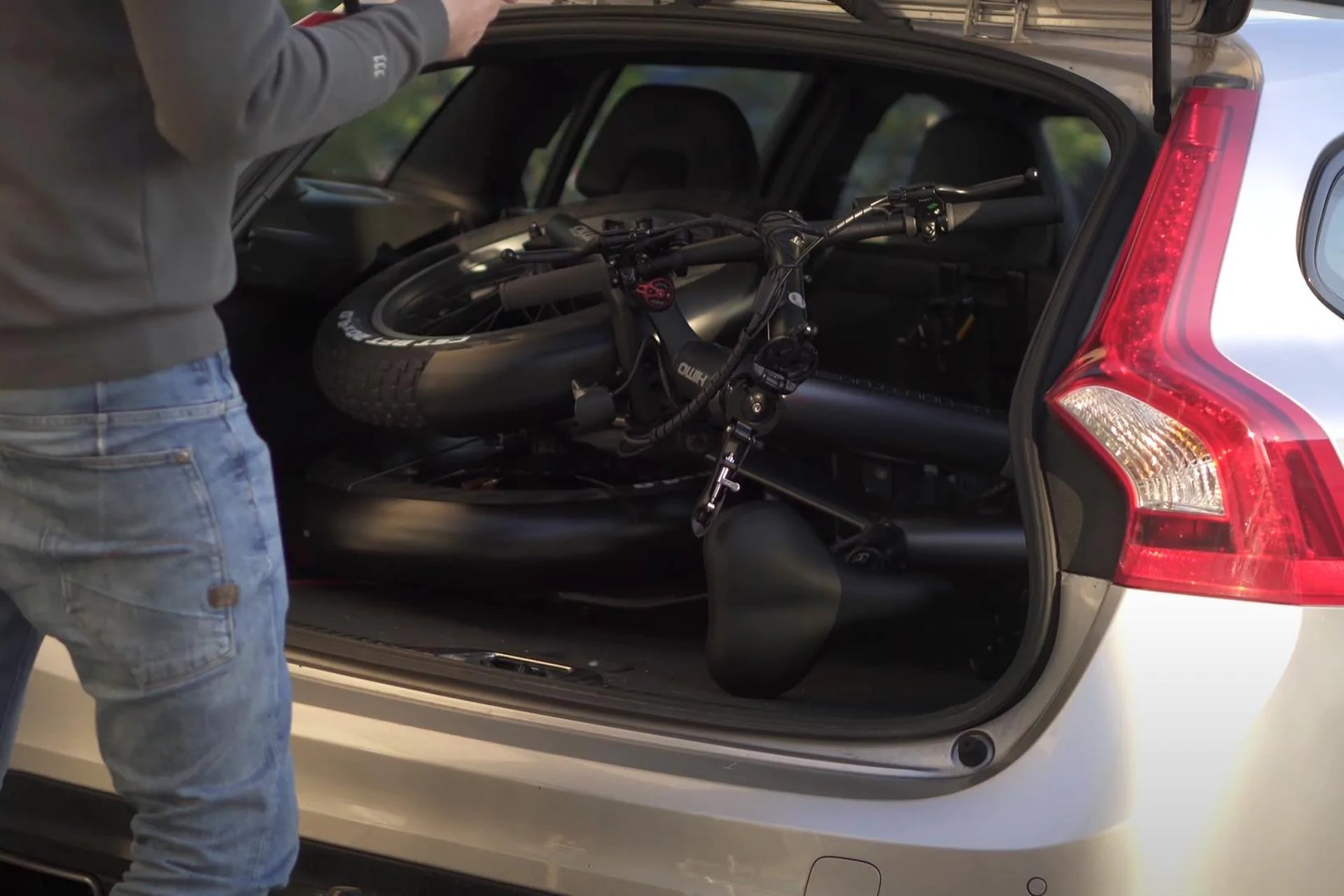 Powerful Yet Portable
The tri-fold design allows you to fold the bike in just 10 seconds. It even fits into the trunk so you can bring it with you anytime, anywhere. The Getaway Electric Folding Bike is designed with ultra-lightweight frame material, making it easy to lift, store, and move around. It's user-friendly in the city too, easily fitting into elevators and office spaces.
Feel Safe Wherever You Go
Each Viribus Bikes goes through a detailed 50-point inspection before we ship it to you right down to the tiniest screw.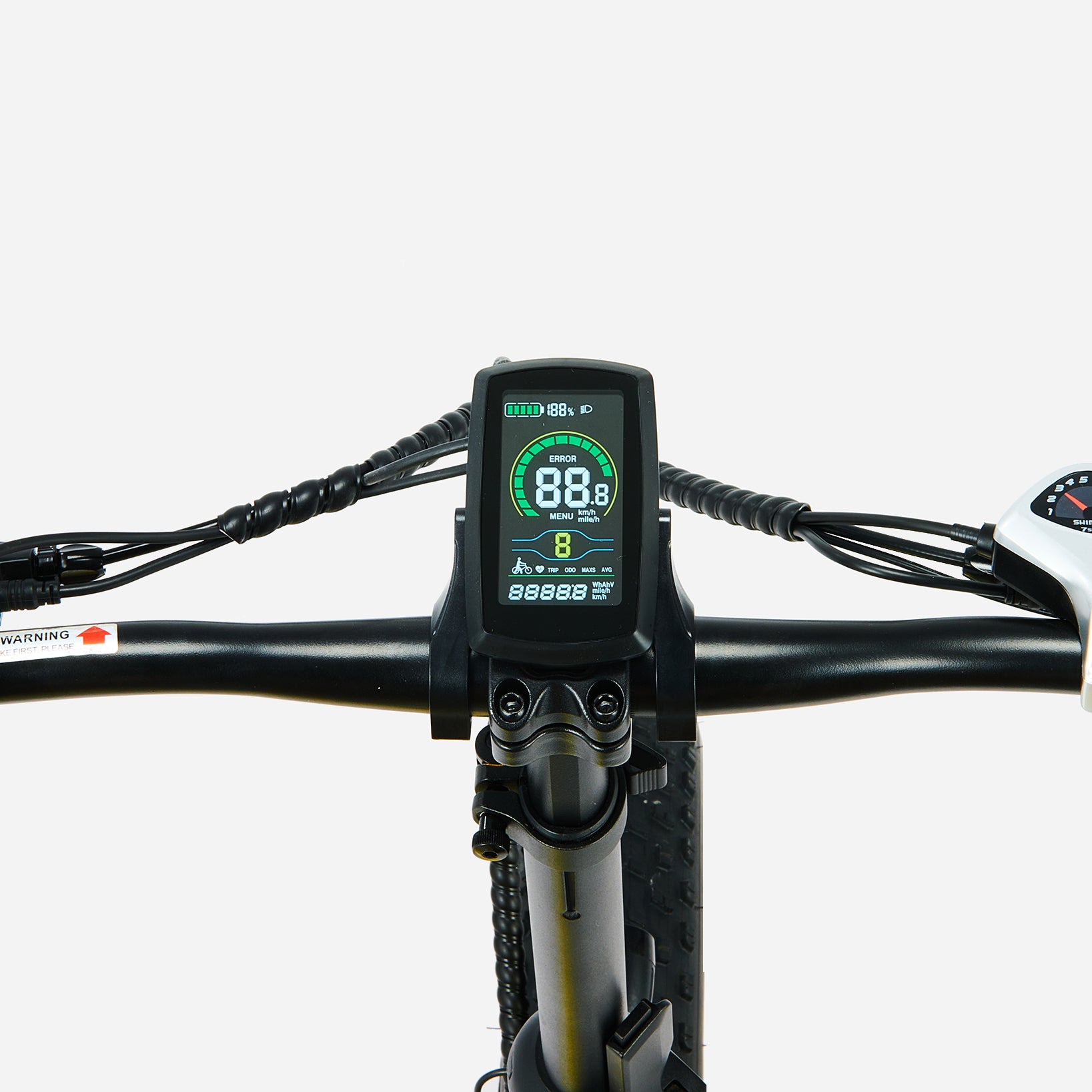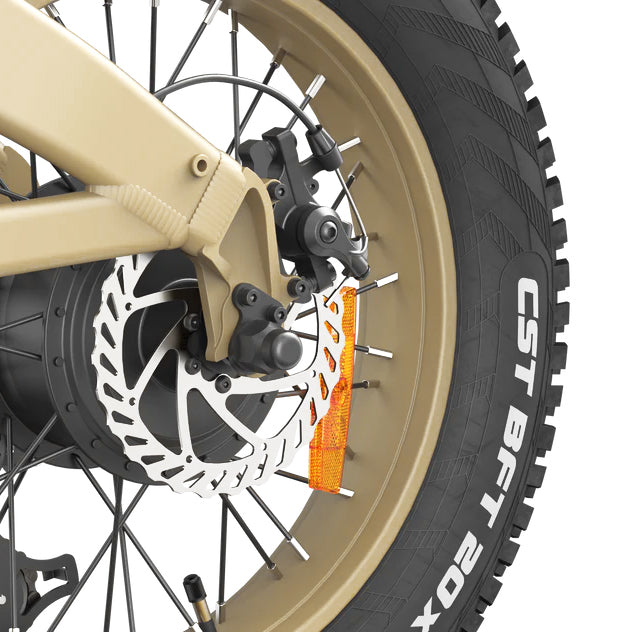 Designed with versatility and comfort in mind
Just because fat tire e-bikes can take you through rough terrains in any season, it doesn't mean you must. The Getaway is dare we say even more suitable for novice
riders than regular cruiser bikes since wide tires make it easy to balance. Feel safe and supported while pedaling around your neighborhood.
Ideal for a great low impact exercise
Experience a low-impact aerobic workout outdoors while absorbing the serene healing qualities of the wilderness. Improve your mental and physical health in one go.

Anticipating your every need
Travel twice as far with half the effort. With a pedal assist control System and an easy-to-read HD LCD color display, you can savor your adventure while we take care of you. Our tested 160mm disc brake gives you the power to stop, no matter the weather.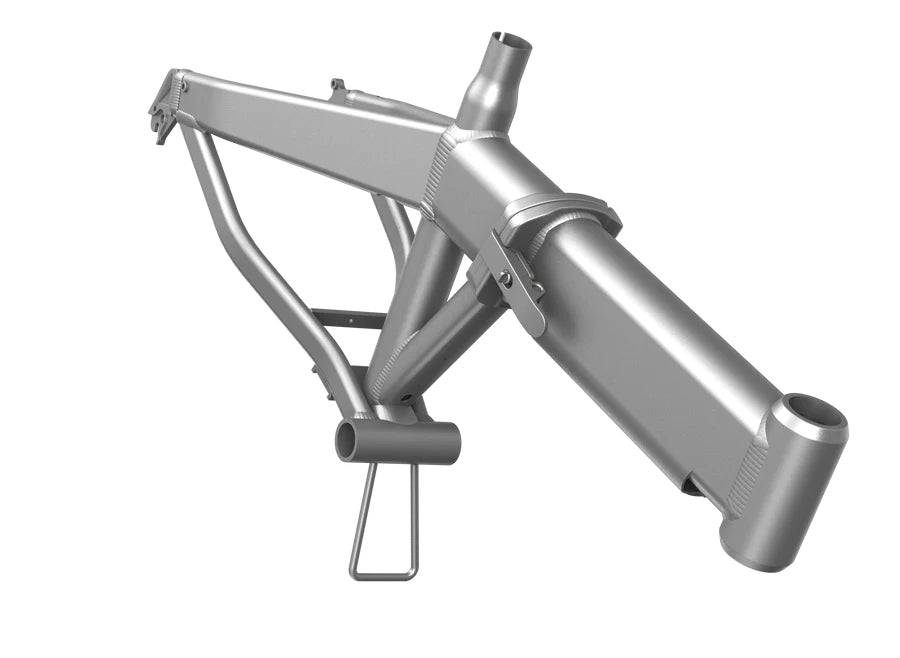 High-Quality Material
Aluminum alloy frame has a long life, fine body polishing process, high temperature and corrosion resistance. Frame fork made of high-strength carbon steel shock absorber, equipped with a comfortable cushion saddle, you can easily and happily go off-road.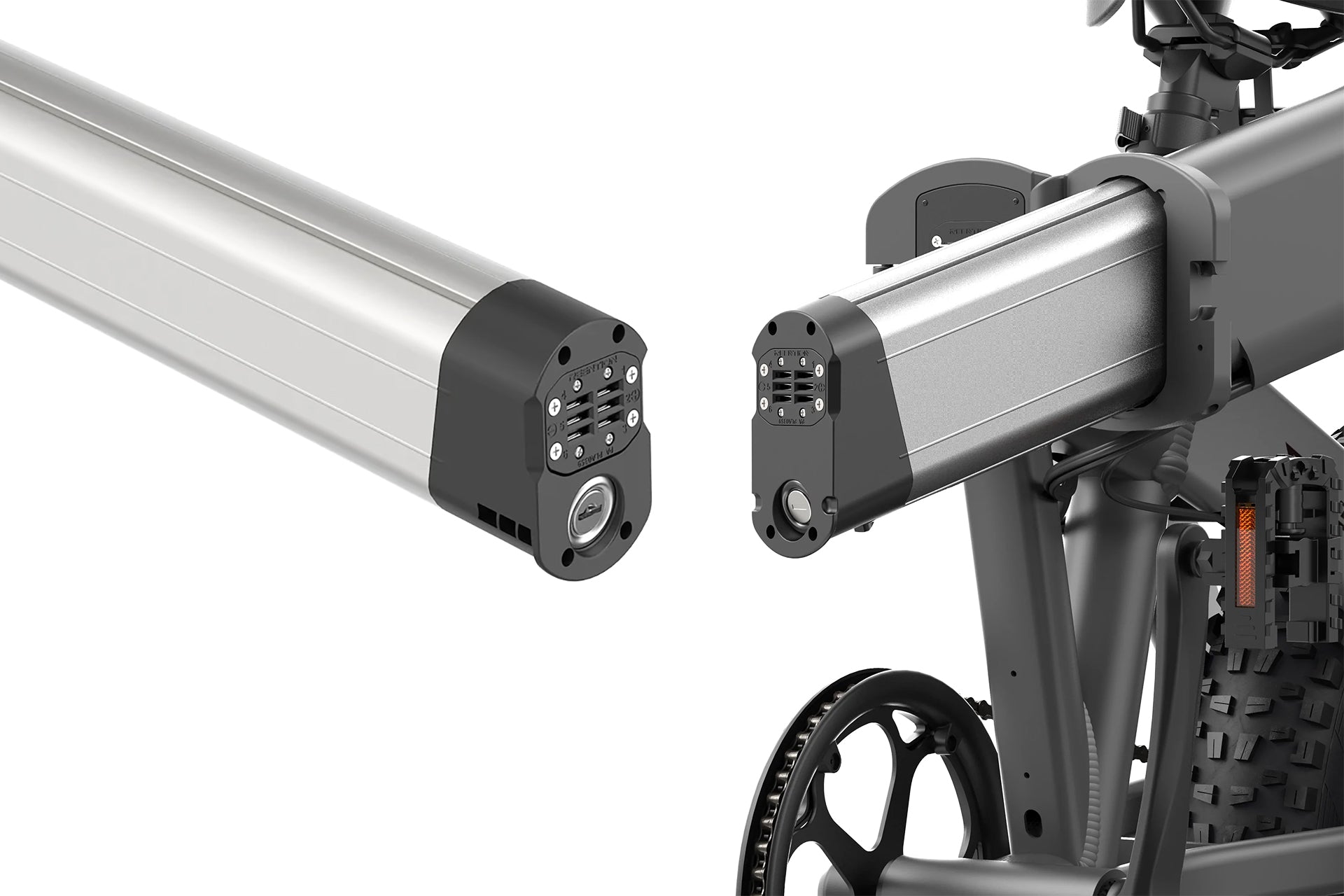 Concealed Removable Battery
The 18650 automotive grade high power battery is used and the range can be as high as 50miles, which fully meets the needs of daily commuting.The can do it off-road with ease. The battery comes with a key lock design, which is also a removable battery and can prevent the risk of the battery being stolen.

Folding Process
The convenient tri-fold design quickly folds in 10s.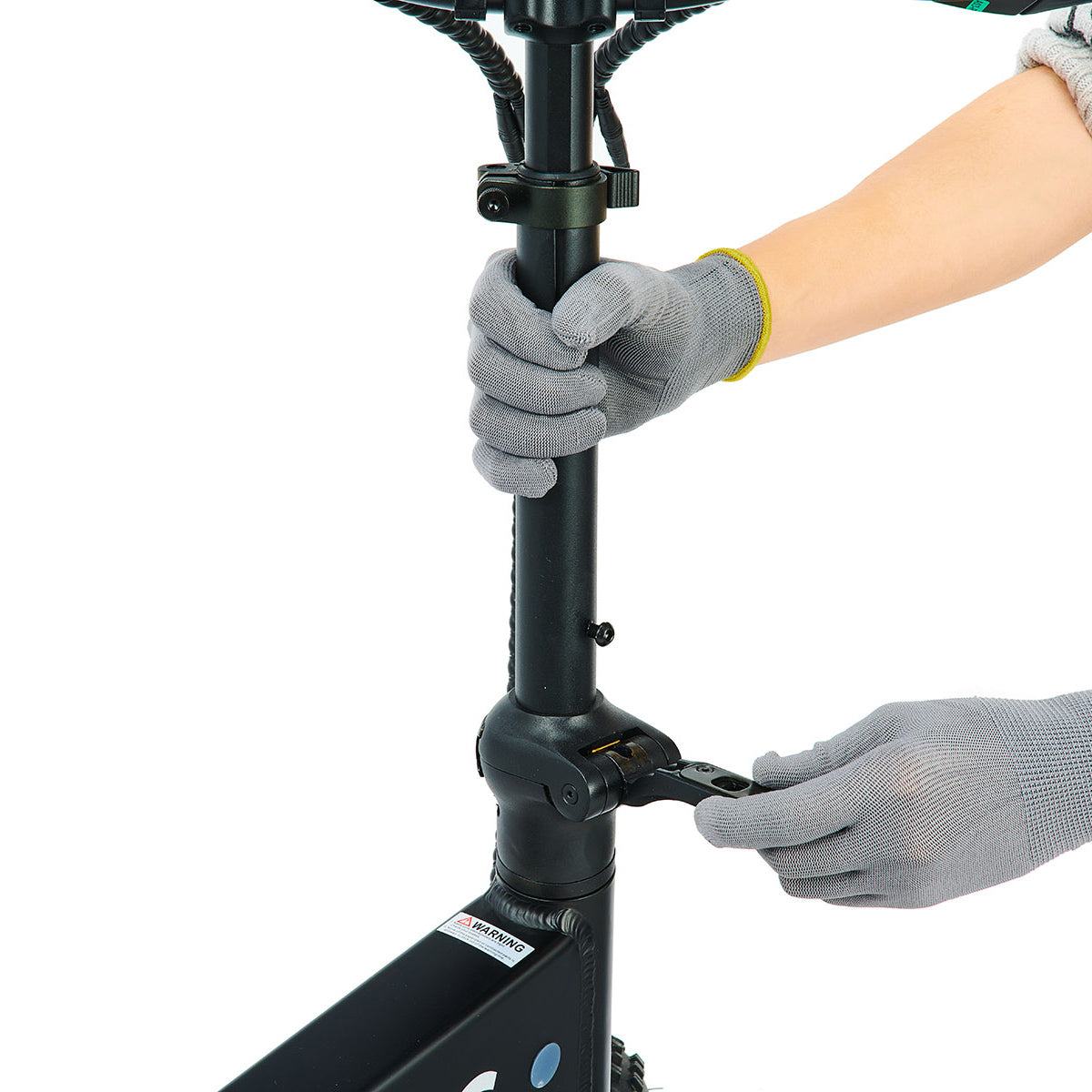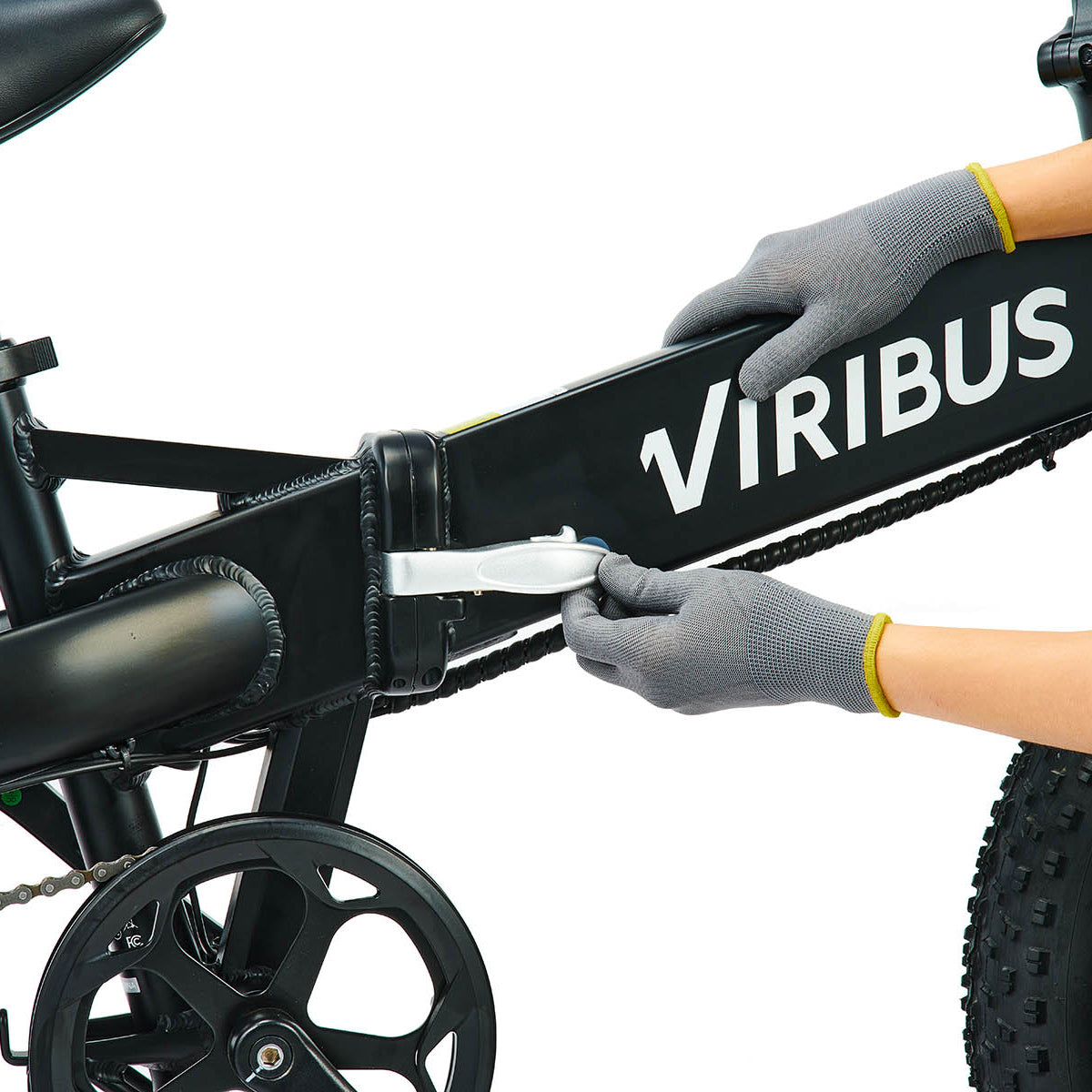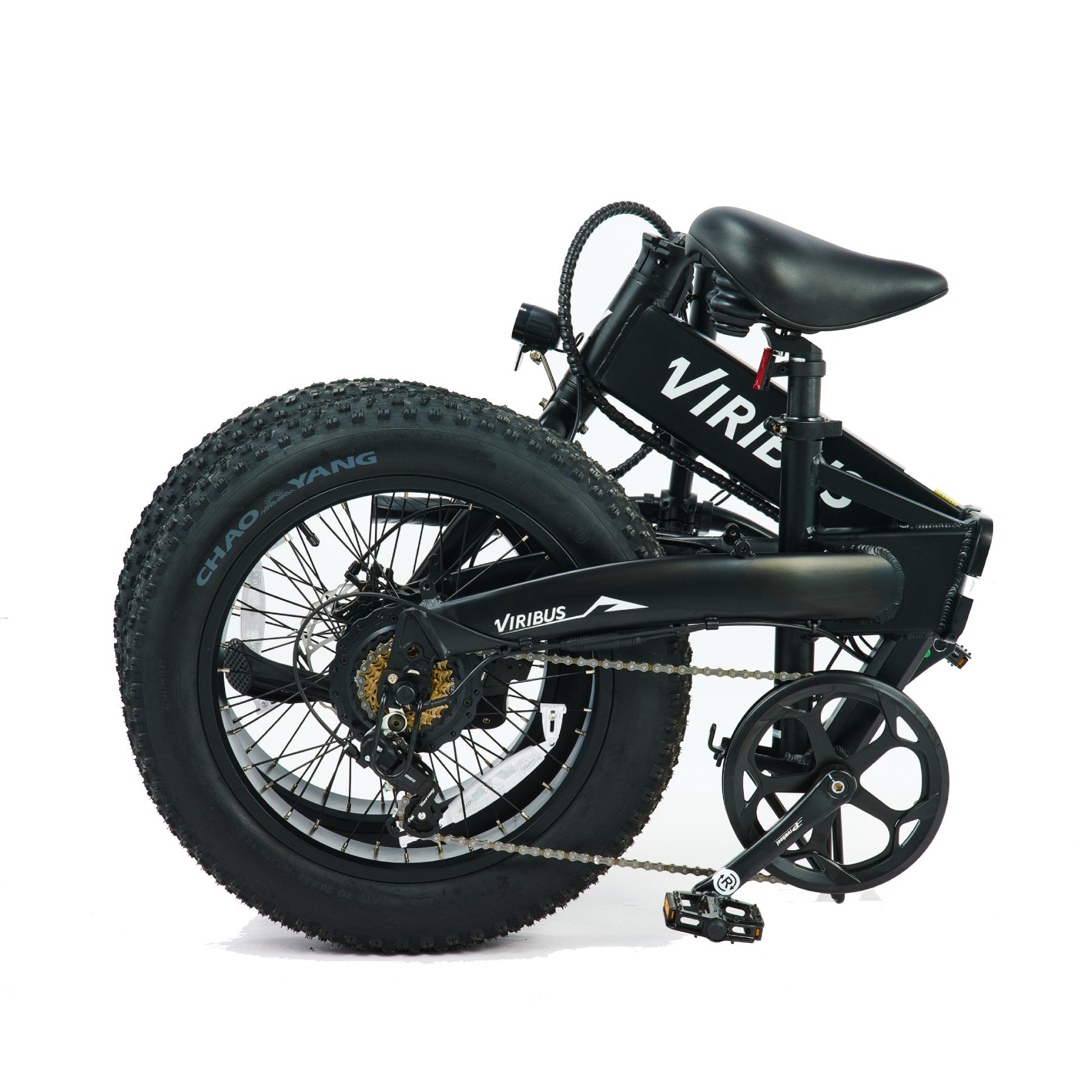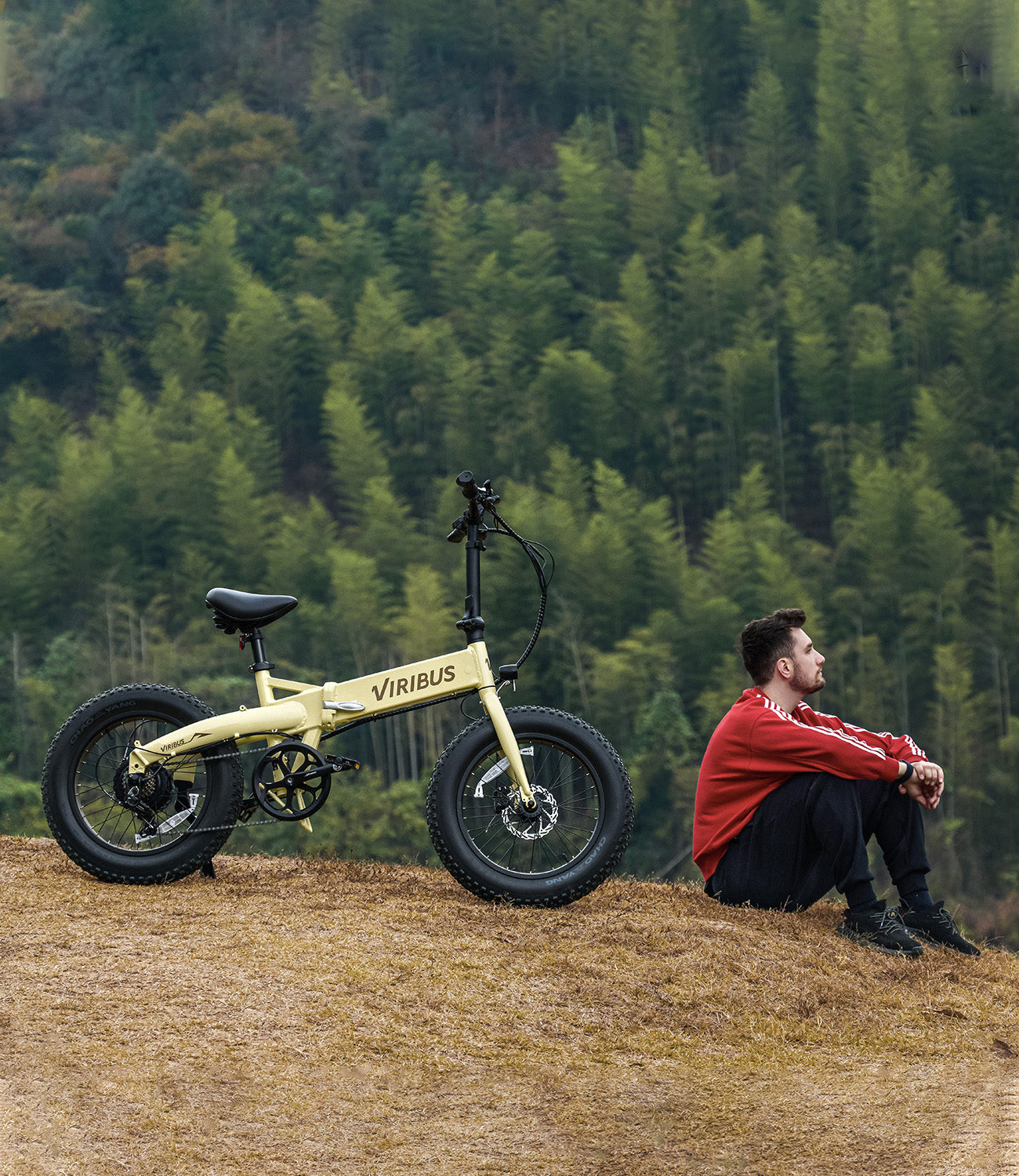 The Perfect Ride, Anywhere
Ride electric and enjoy the great outdoors with our top-of-the-line folding e-bike
Feel free to reach out!
Got any questions? We're here for you!
This product has no reviews yet.